January 31, 2018
Remember this heroine? I felt that, with Valentine's Day on the horizon, it might be fun to see what she's been doing…
Well, she was shopping one day and saw these… She was smitten…
She had a casual trip coming up – taking a few students to The Cloisters, outside of New York. She's been doing some work on the symbolic significant of roses in Gothic art and architecture, and they're going to go take a look at a couple of important pieces there…
So it seems only fitting that she embrace roses as a personal trend!
It's also an opportunity to add just a touch of pink to her wardrobe. She's not sure that this will be a long-term addition or just a whim, but it's very much at harmony with much of her existing wardrobe…
She feels that this is very casual – silk pajamas instead of her usual nightgown, and velvet jeans in the place of her more normal dress pants. I still maintain that this heroine has never worn denim, nor ever gone out in public without lipstick!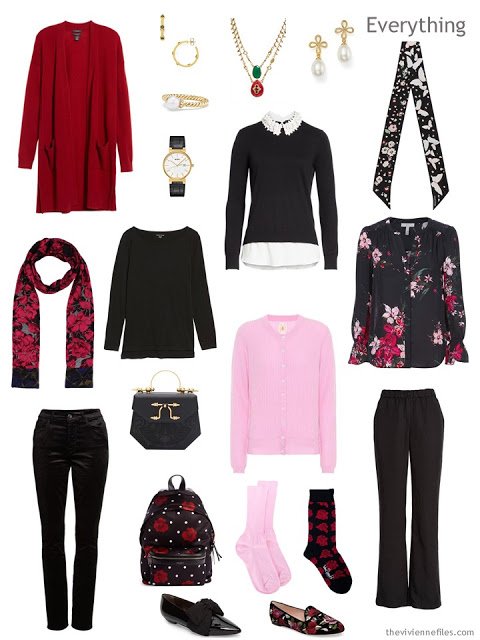 They're only going to be away for 2 days, so she has plenty of clothing with her. She's hopeful that they will all go out for a nice meal… Well, nice by the standards of her students!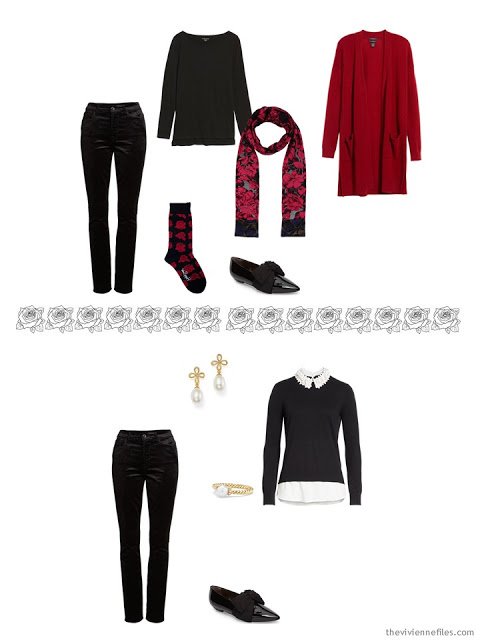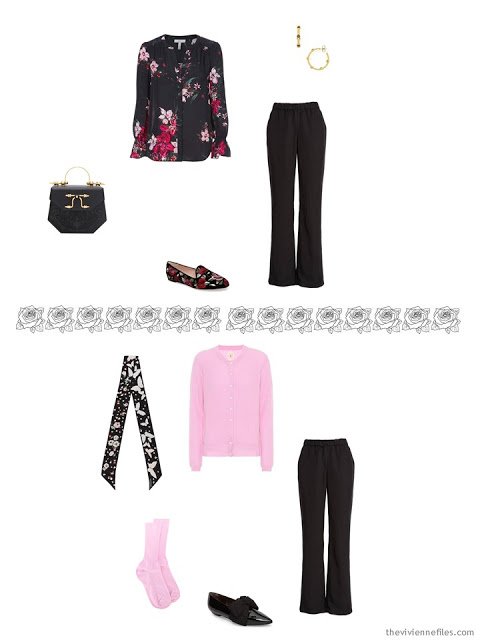 Her students love to travel with her – it opens up entire worlds of perception that they've never imagined… She has such a distinctive point of view!
love,
Janice