I'm still not sure why I always add a dress in February – a long-standing affection for Valentine's Day? Or just a desire to make sure that I'm well prepared for dressy spring events?
It's not quite expected to accessorize a classic black dress with bright spring green…
I didn't find a beige dress that appealed, so I thought that this delicious cocoa brown would be perfect with this scarf, or with a grouping of blush pink accessories.
The red is probably the most expected accent color with a navy dress, so I ignored that and chose teal instead!
This green isn't as yellow-ish as the greens used last month, but since it's a dress, it doesn't have to be "dye-lot matched" to the other neutral in this wardrobe… And it's such an easy dress to wear…
Grey and blue… so easy and classic.
I didn't see brown dresses that thrilled me, so I went with an accent-colored dress and neutral accessories. These brown pieces will come in handy in this wardrobe in the future, I suspect.
After only 2 months, these are tiny capsule wardrobes, but they already offer a few options…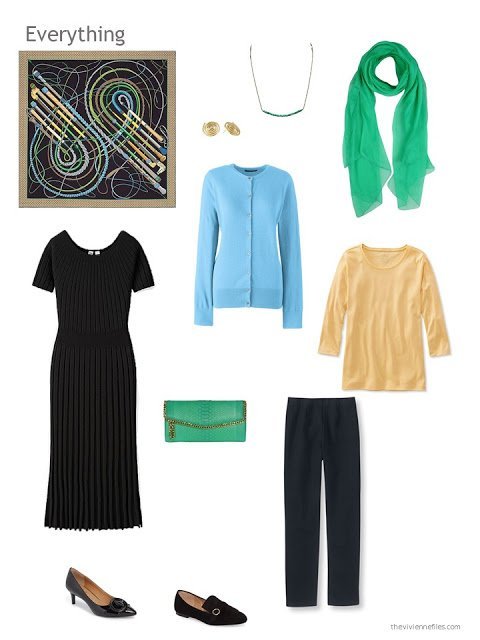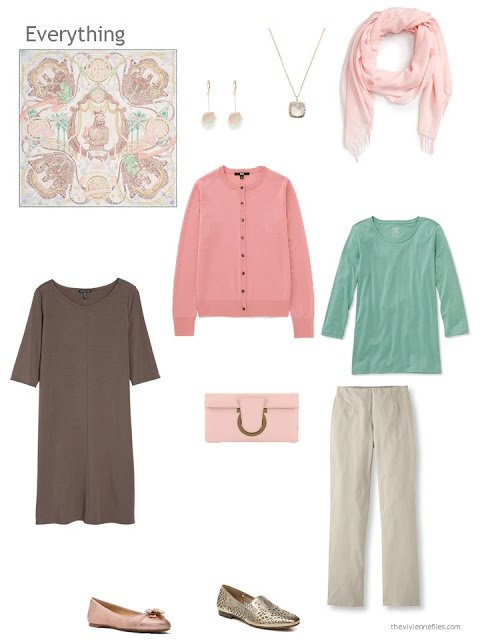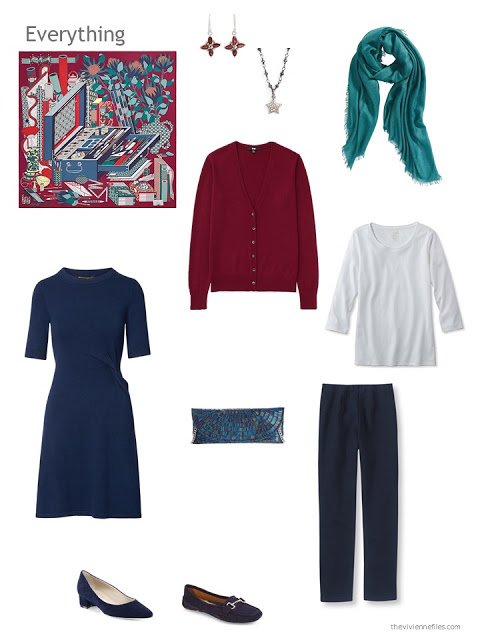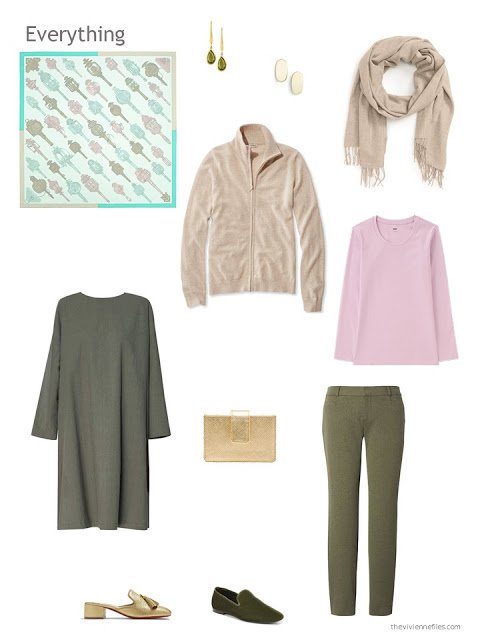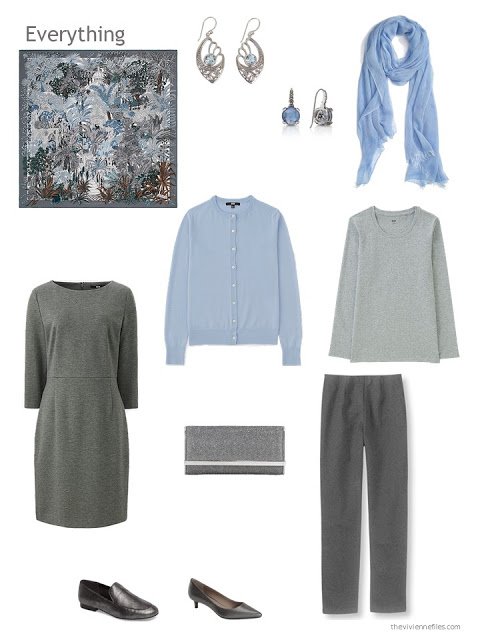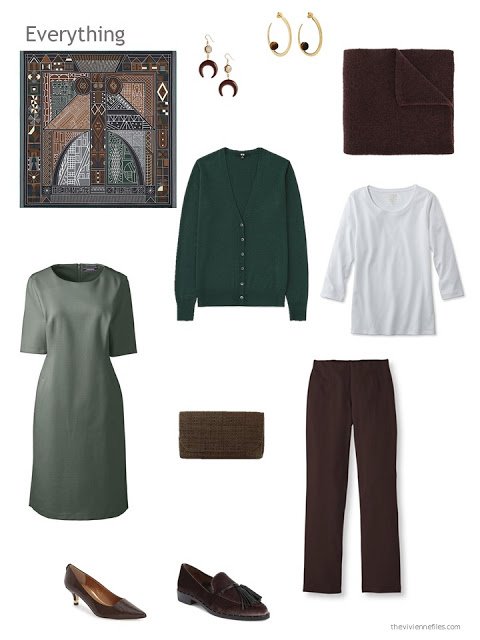 You might have noticed that some of the scarves already appear to be sold out. If I can find them available anywhere, I will update the links. If you've got a real fondness for any particular scarf, it's well worth your while to phone your nearest Hermes shop and ask them for help in finding your choice. They have access to merchandise all around the world…
So which color scheme is your favorite, at this point? I surprise myself but I'm thinking the one that's primarily navy… Such a fun exercise for me, each month!
love,
Janice
For more in the 2018 "Build a Capsule Wardrobe – 12 months, 12 outfits" series, check out the following articles:
Did you miss our 2017 Build a Capsule Wardrobe series? Catch up by starting with the outfits from January 2017!