May 19, 2020
We're Working from Home Indefinitely
The work environment at her office is usually super-dangerous, from a virus perspective – people in each other's faces all day, sitting too close, yelling back and forth, passing food…
So when they announced that she would be working from home for at LEAST the rest of the summer, she was delighted!
She's working towards calmness; this is her inspiration: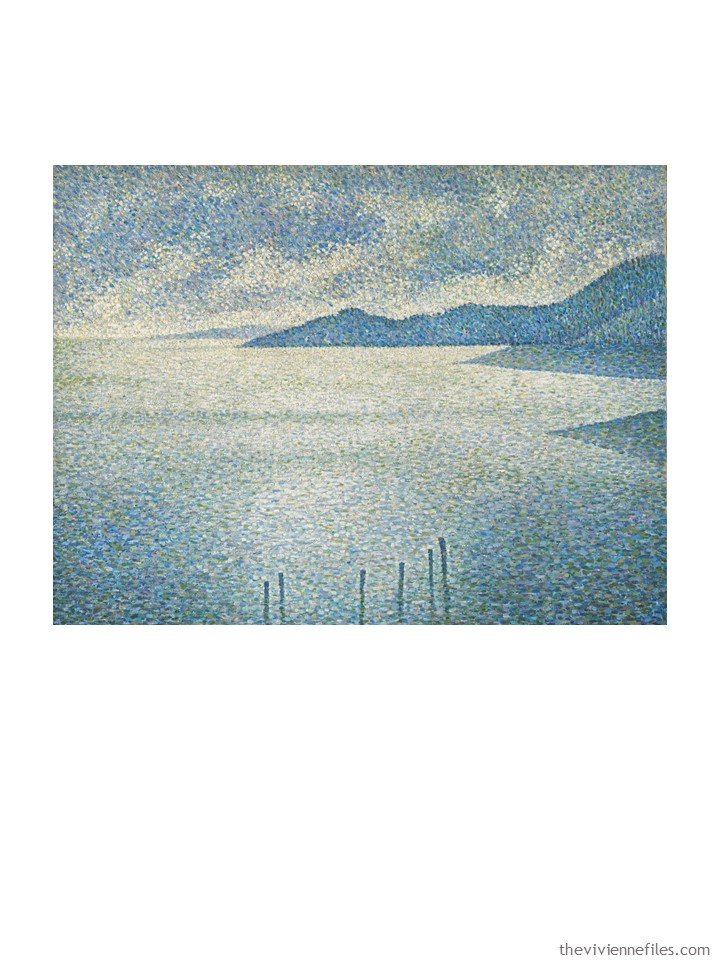 Her color palette is light, and soft. She's working at home, so she won't sit on something disgusting on a bus or train. She doesn't eat at her desk, so she's not worried about spills…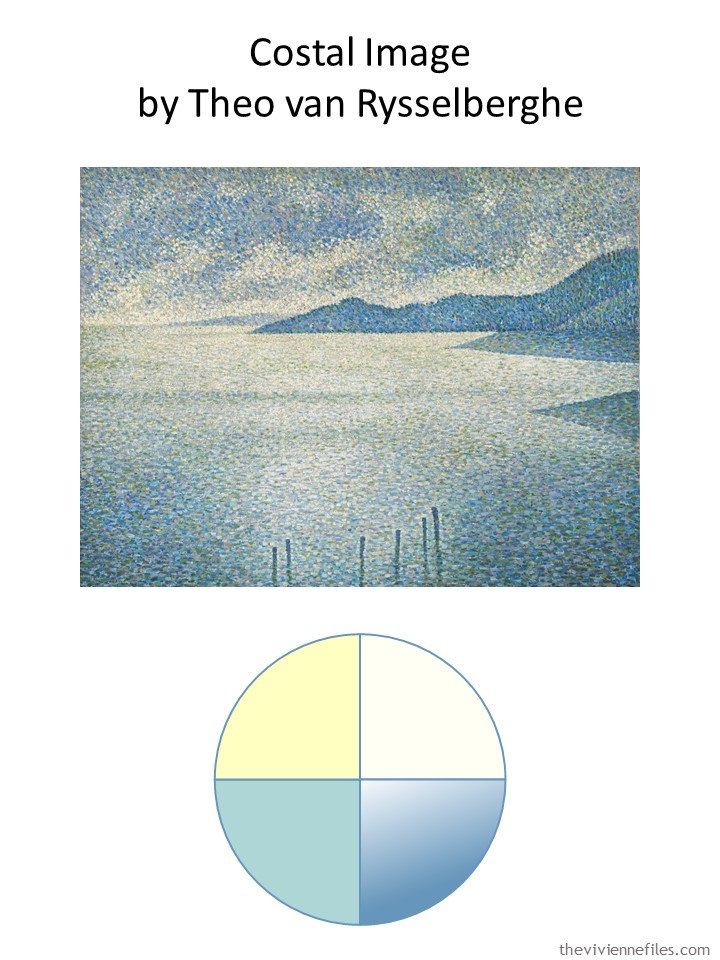 She's not on screen that often, but she knows that she needs to be prepared every day to pull on a cardigan or over-shirt, to be ready to face the rest of her co-workers, and her boss(es).
Plus, the temperature in her new "office" (aka bedroom) varies a lot during the day – cool when there's no sun on that side of the building, and sweltering when the sun swings her direction. She'd like to avoid air-conditioning her home to the frigid temperatures of her office!
Thus, she chooses a mix off short-sleeved and long-sleeved clothes that can easily be layered, and soft, comforting colors… She pulls together her clusters, and arranges them together in her closet so that getting dressed each morning is quick and simple.
Her green cluster was surprisingly simple – she found all of her things in 1 place:
She loves yellow, and looks great in it!
She is pretty certain that she's going to want to add a few garments, probably in denim blue. But for now, she's pretty thrilled with her "soft lake blue" cluster:
When she puts everything on hangers and back in her mostly emptied closet, she is just a bit in love with what she's accomplished:
She's not much worried about putting together outfits, but she does stand beside her open closet door for a moment to review in her mind a few of the possibilities: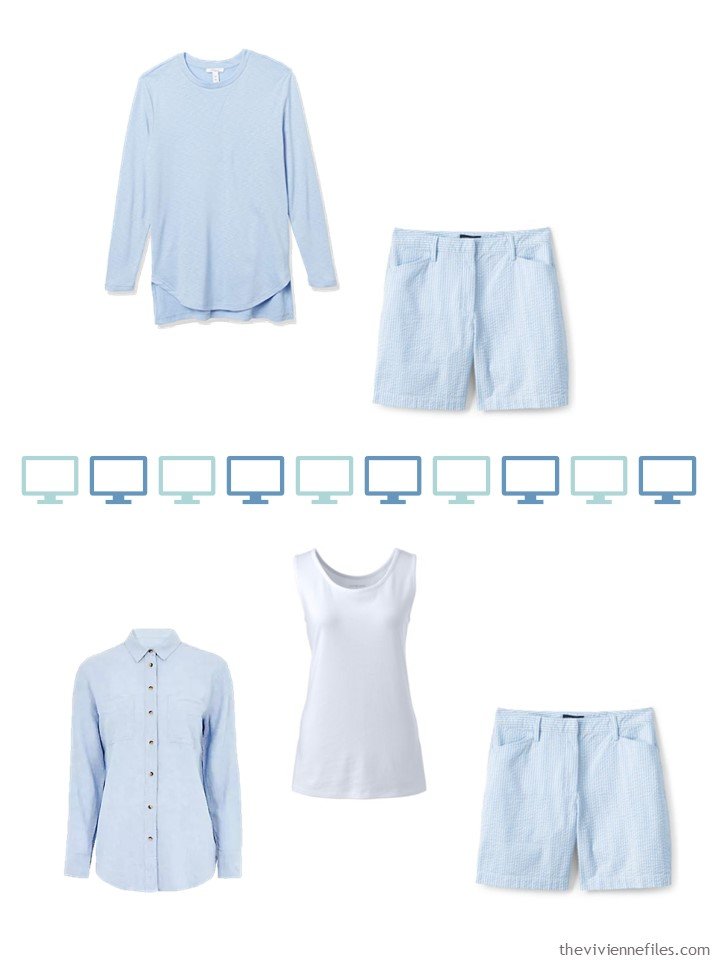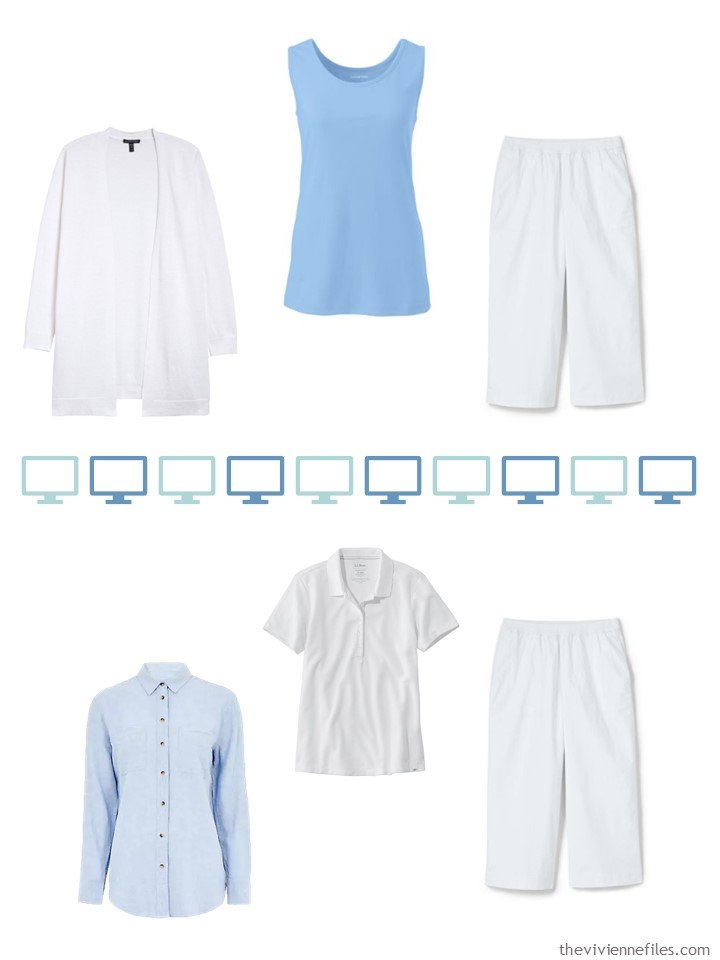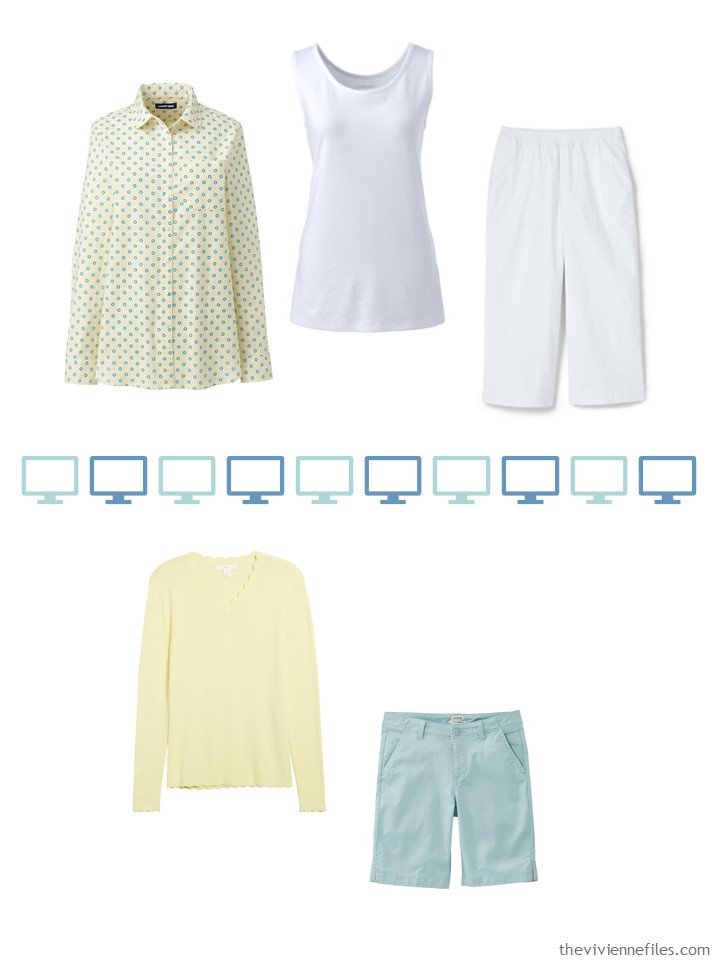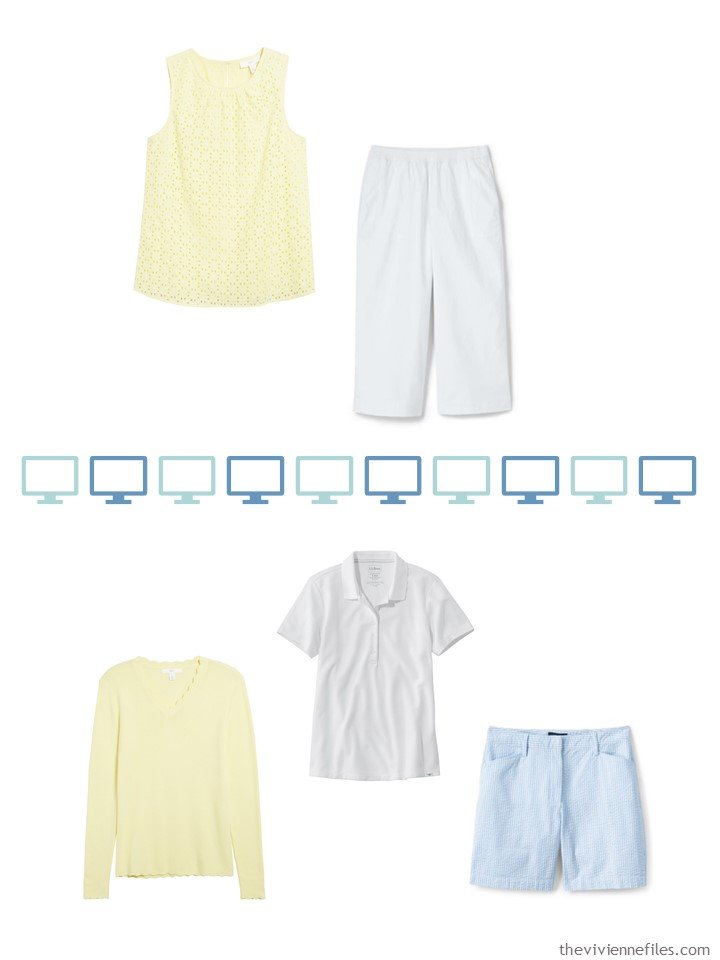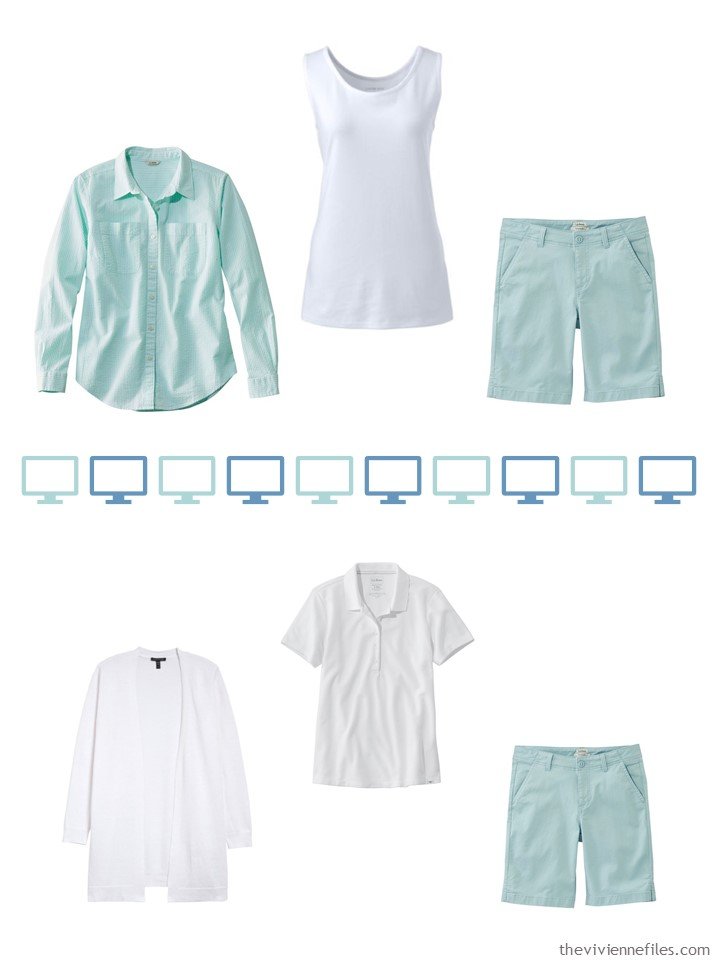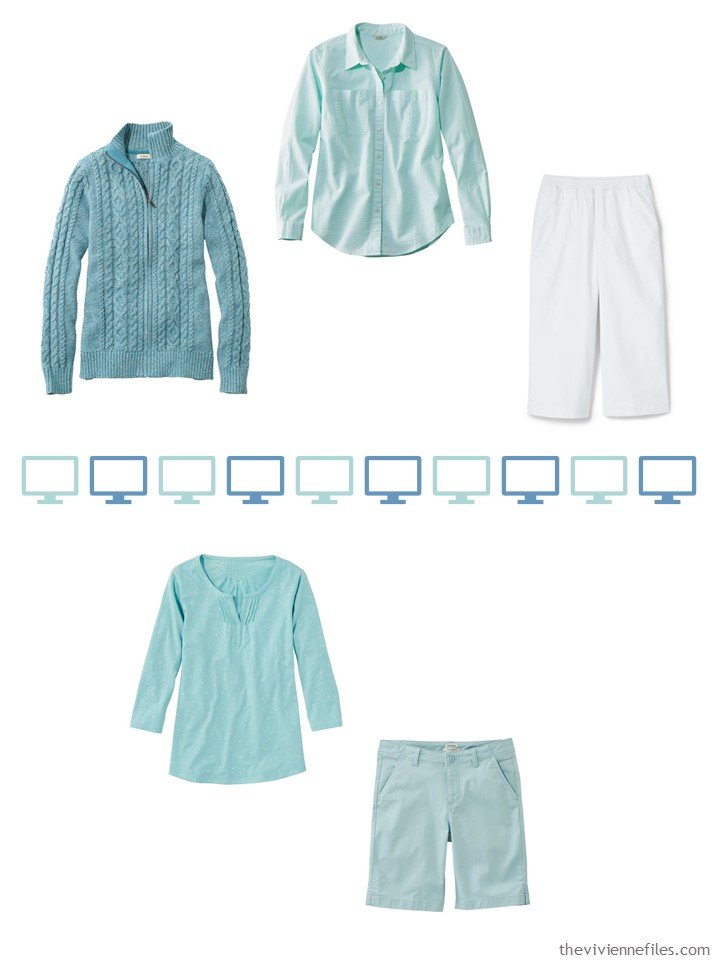 Is anybody else planning to sort of a small, well-chosen, beautifully coordinated summer wardrobe? Since I suspect I'll be indoors the vast majority of the time, and won't be traveling, I might do this just to have 1 part of my life as simple as humanly possible!
love,
Janice
p.s. Eight years ago, I tried to visualize the 7 garments that were suggested for ALL OF US in the book "French Chic" by Susan Sommers. I still don't think we all need these things…