May 18, 2020
Oh, if ONLY it was warm enough to wear summer clothes! I know, I'll be griping that I have to run the air conditioner too often… But these colors appeal to me right now…
The nice thing about these tops is that you can pretty much always find something in a color that you like, and then you have an easy, inexpensive accent for almost any outfit!
It wasn't tough at all to find tops that look good with our favorite (current favorite?) 6 scarves:
As you probably can assume, by now – I have some ideas, suggestions, thoughts, observations…: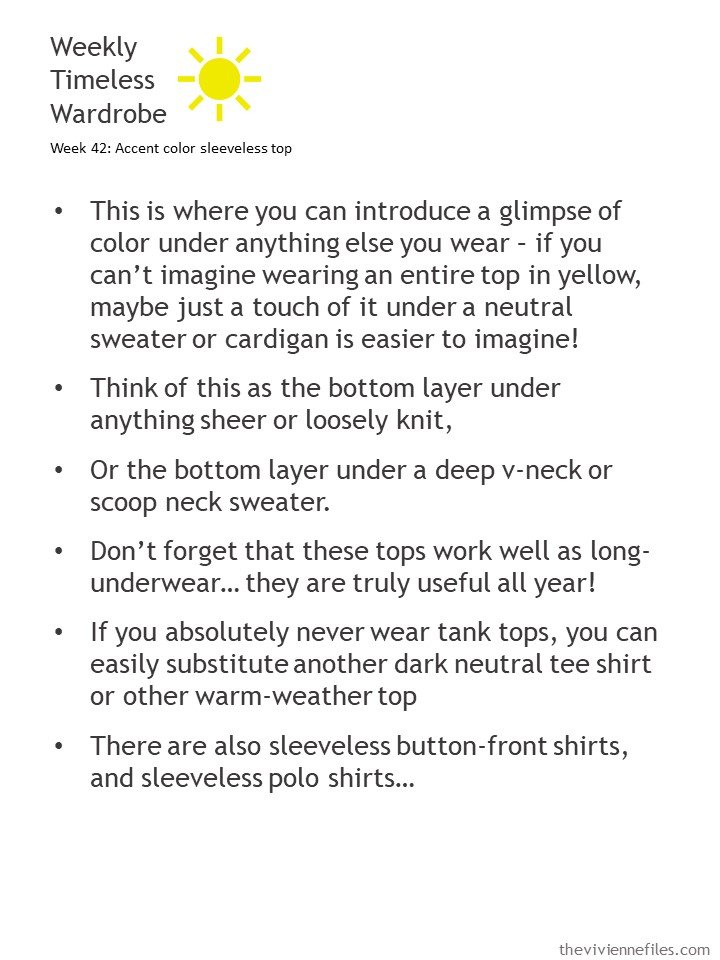 I love navy with bright green; in cooler weather I might turn the green "down a notch" into forest green, but I could still see navy, green and white as a lifetime color palette…
I managed to find our essential green garments – it is NOT easy to scare up a soft, neutral green, especially for warm weather. But this forest moss, with soft peach, is lovely…
You can even use a fun accent color when you're exercising – speed walking the neighborhood, with a mask, perhaps?
For those of us who were enjoying the "lemon" theme of the other day, don't look now – I found a lemon scarf!
Grey is almost as hard to find for warm weather as brown! Although there is often grey linen somewhere… I love the way this is sort of feminine, but still just shorts and a top, without a lot of frills…
If you're going to wear red and black together, you really should have sparkly ladybug earrings, right?
The following is a perfect example of having to compromise sometimes… The obvious top for me to add to this wardrobe would be a soft pink, that could be worn with the soft pink cardigan. But I couldn't find one with a good photograph, so I substituted a different pink. The retail world doesn't revolve around us, so sometimes we have to work with what's available…
For your review and use, I always include the "mistress" (no master here!) list of 52 garments: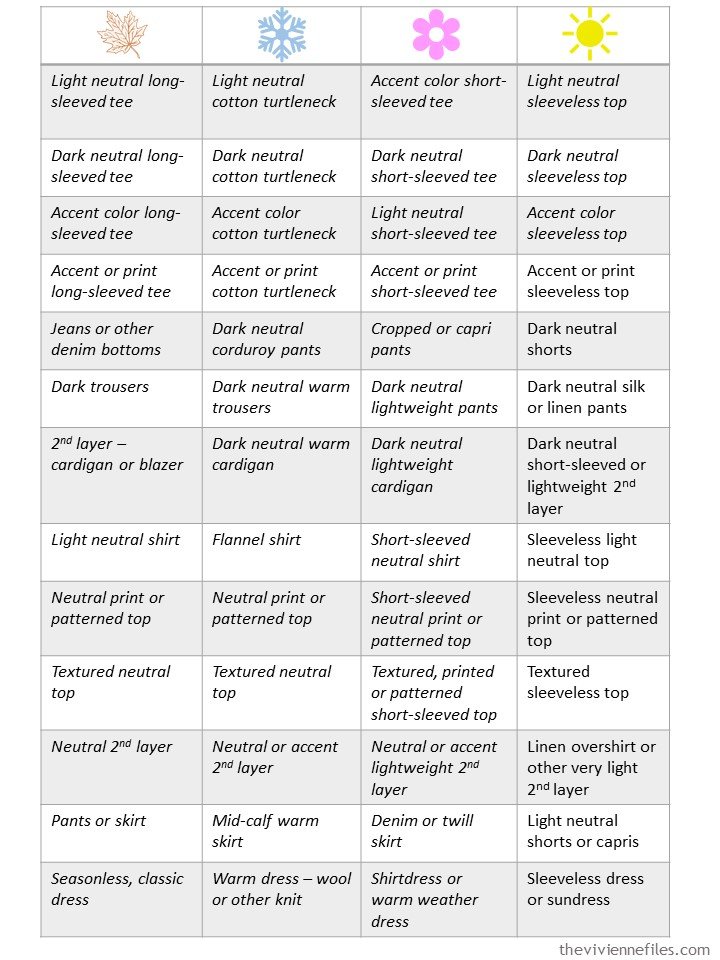 I'm working on the accessories list – it's a challenge, but we need to be challenged these days!
love,
Janice
p.s. 2 years ago, we revisited The Jack Pine by Tom Thomson, and imagined a travel wardrobe in olive and accents of red and orange…