May 16, 2018
Someone asked me to revisit this most striking of paintings… Years ago I showed some outfits that were based on this work, but it's well worth returning to works of art from time to time. If you choose a work of art or other lovely image/object to be your style inspiration, you'll be coming back to it often, so why shouldn't we do the same here on The Vivienne Files?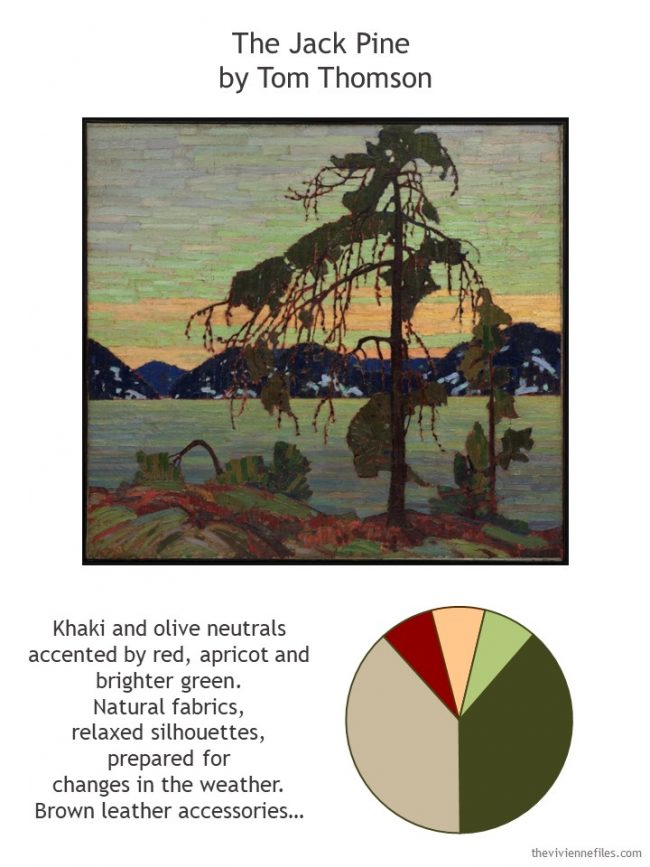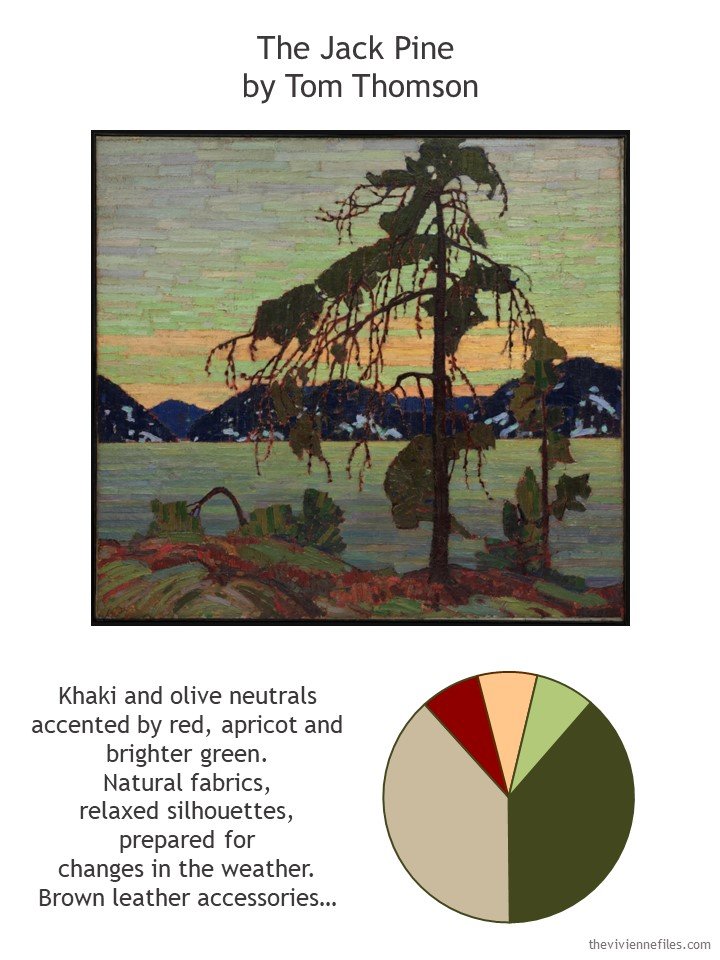 As much as brown plays a really big role in the painting, I've chosen to not include brown in this wardrobe because it's terribly difficult to find for spring and summer! If you've got a good source of beautiful brown garments for warm weather, take advantage! That's the only way these colors will move back into the marketplace…
I'm imagining that our very freckled heroine is going on a vacation to someplace cool, but relaxed and casual. Maybe visiting family in Ireland for a week? She's very wisely made sure to have a jacket with her on the plane – flying can be VERY cold…
She doesn't want to pack a whole ton of stuff, so she's going to try to work within the guidelines of a Whatever's Clean 13 piece travel wardrobe. She starts out like this: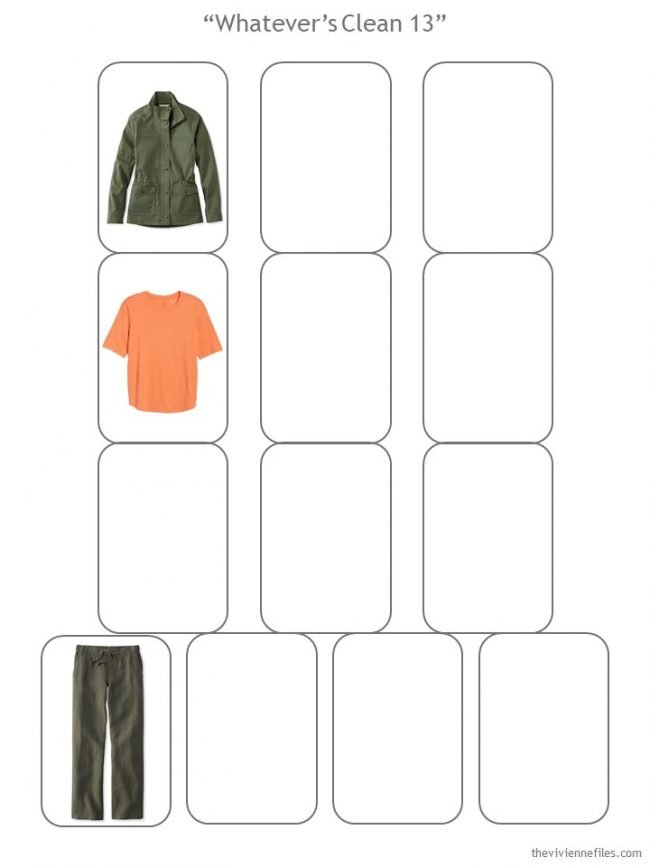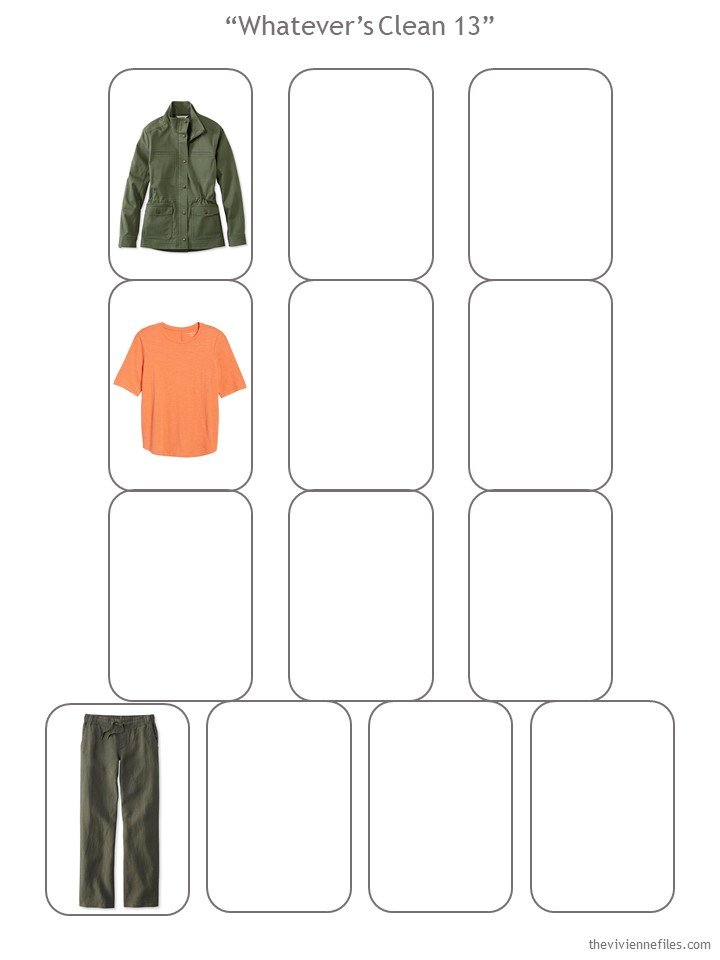 She knows that she will need another jacket or sweater, some shorts, and another pair of pants, so she decides to take care of all of these essentials right away while she also stocks up on neutrals…
She's a very deliberate packer – she doesn't like to waste any of nature's resources! So she pauses after each group of additions to evaluate her overall wardrobe.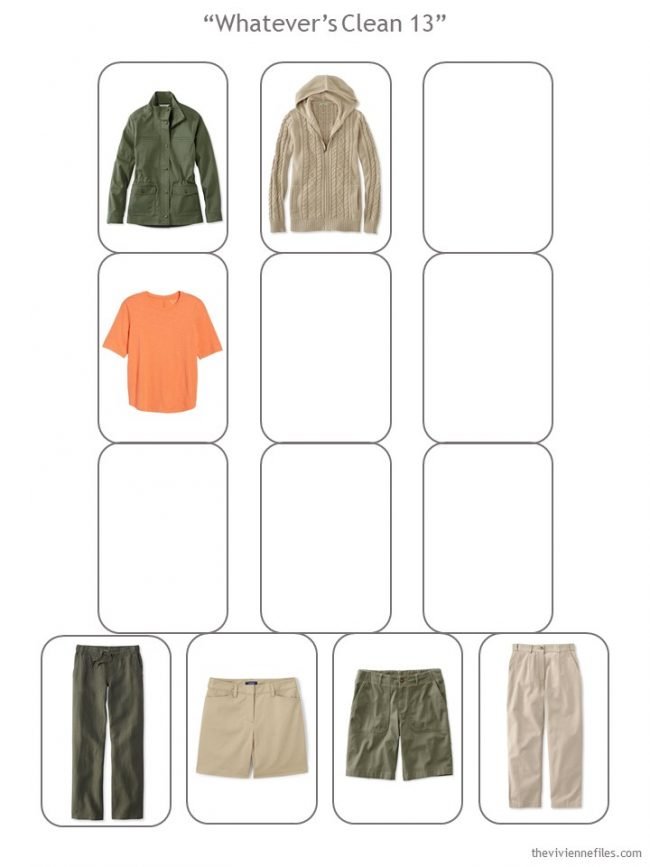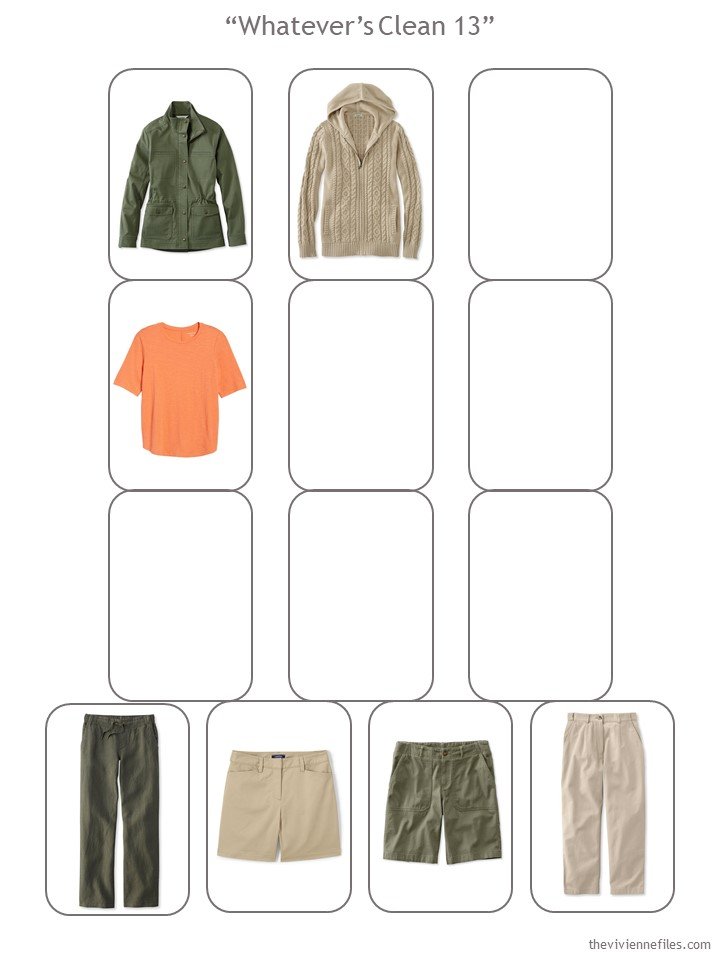 She's in a great position now to add some fun color in her shirts and sweaters!
She really could stop here, if she wanted to pack a very small bag…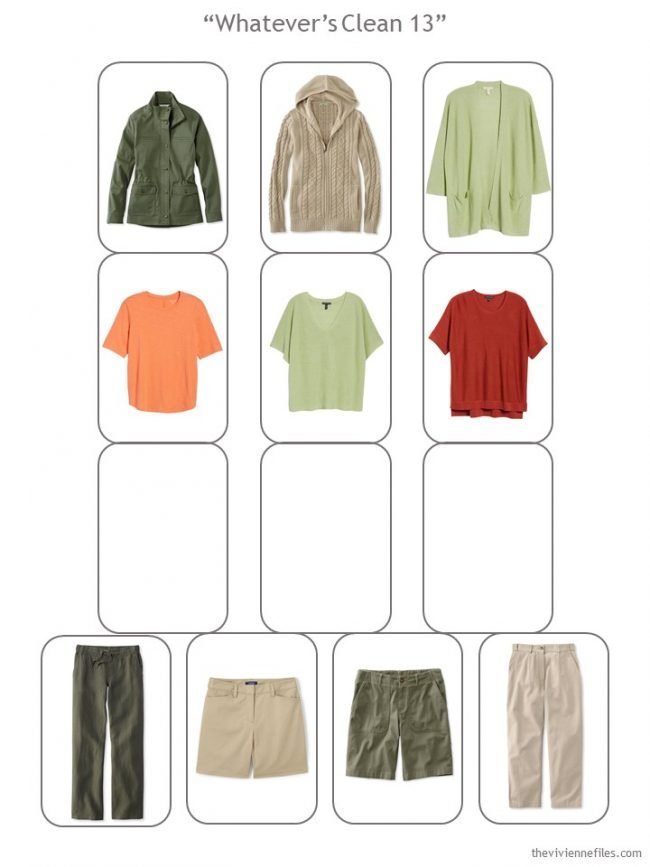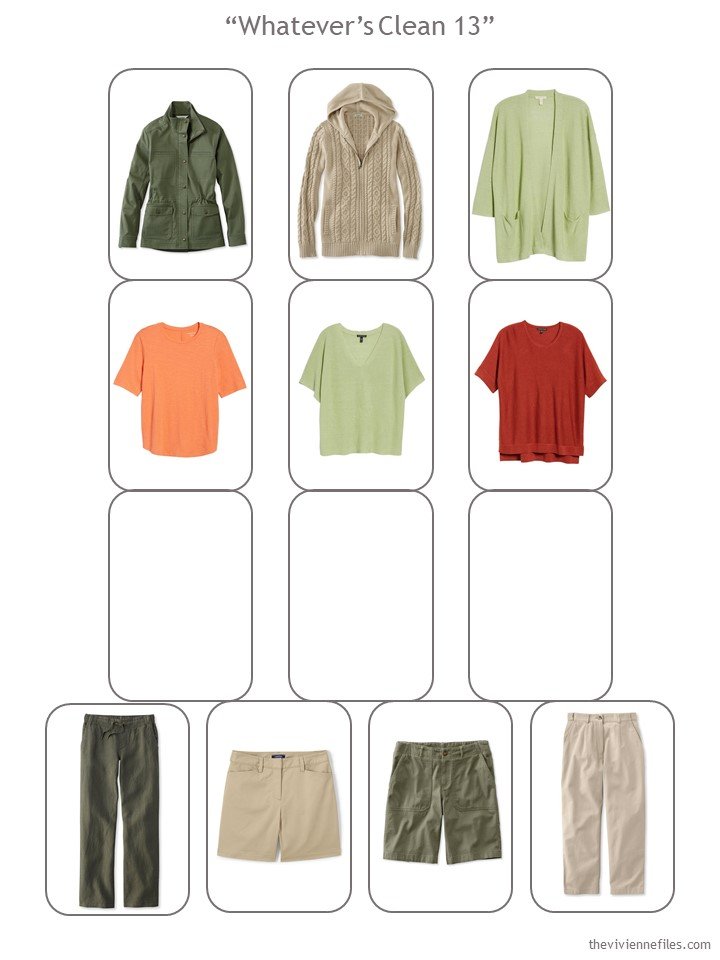 But she's thinking that she wants a few more tops!
As she looks over her travel wardrobe, she can picture days on the beach, walks through the hedges, a cool evening on the Burren, followed by some warm dancing and singing in a pub…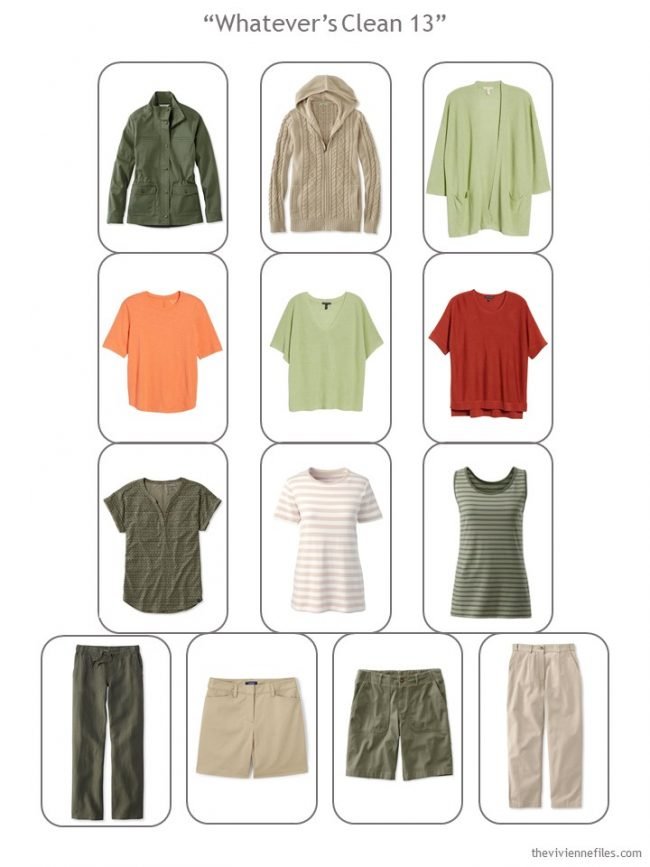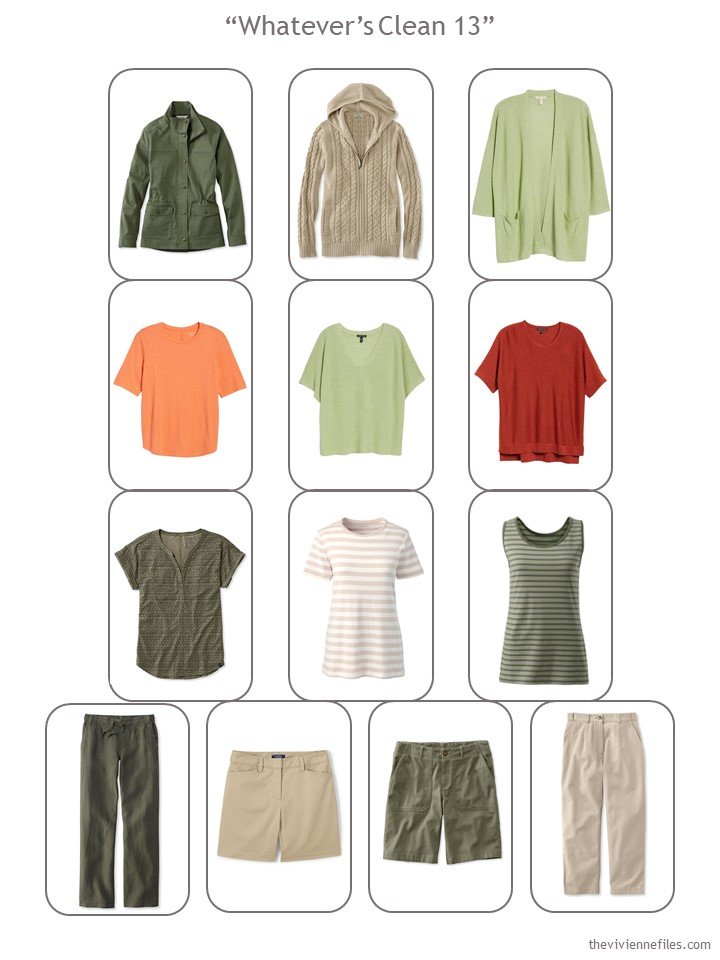 A jacket around her shoulders? Mixing some shades of green?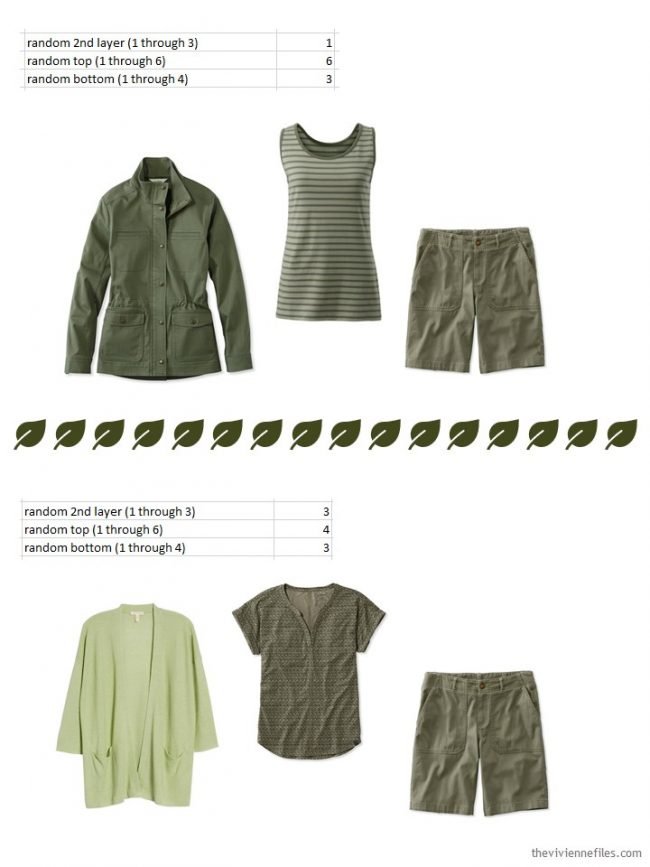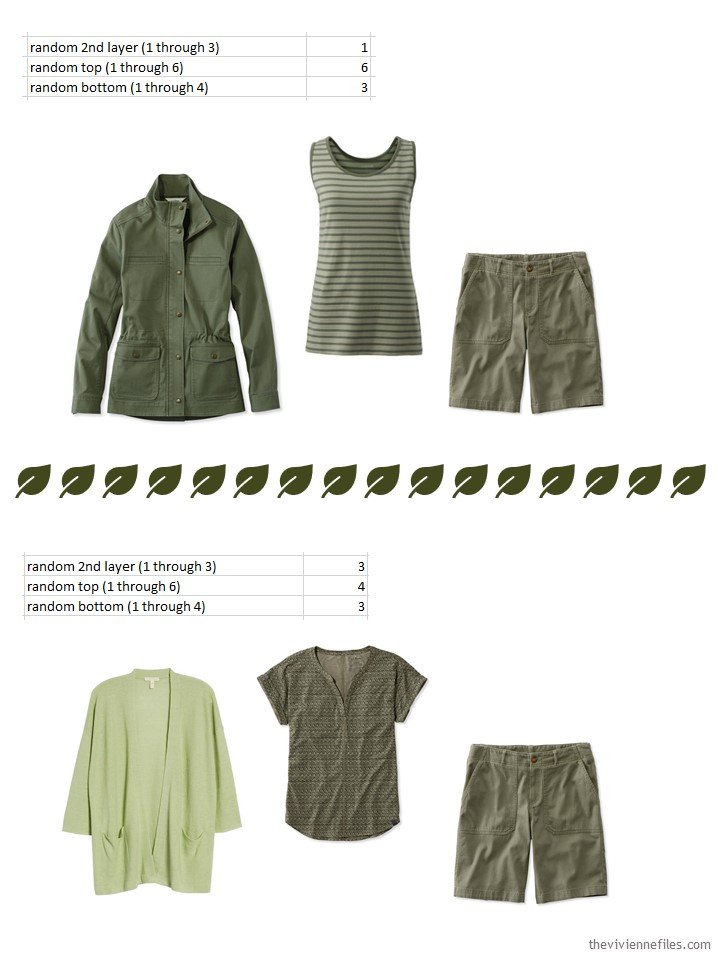 Carrying a jacket or cardigan makes so much sense when the weather changes every 20 minutes!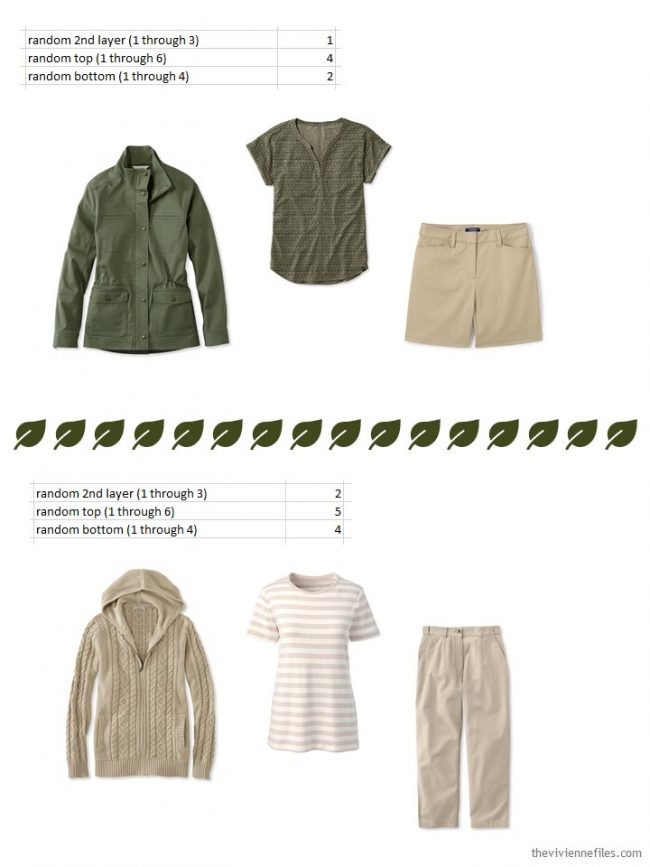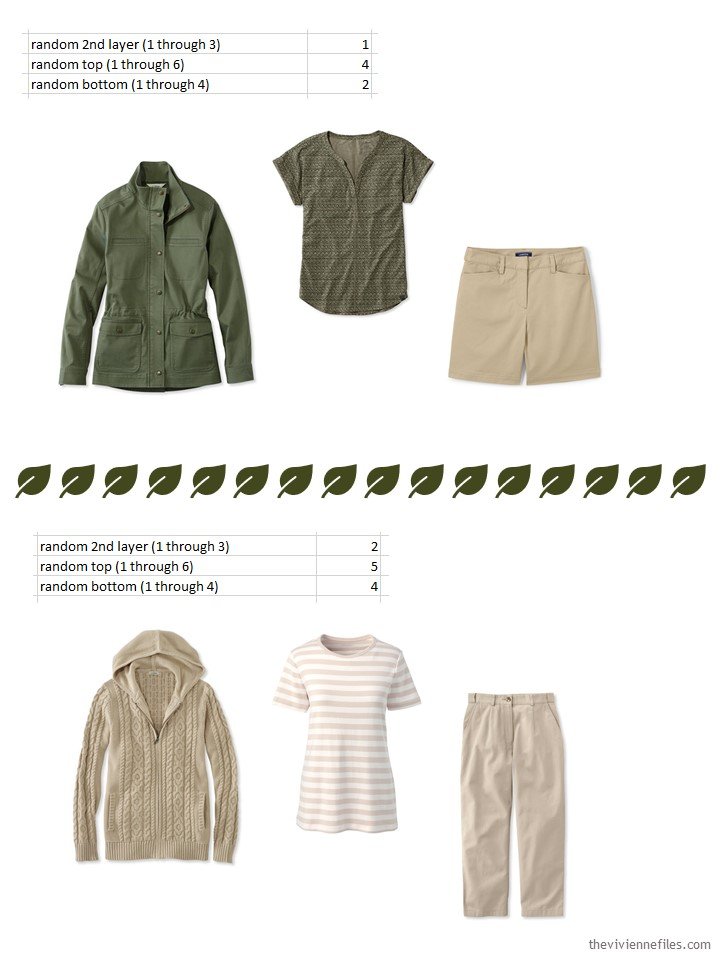 love,
Janice