February 18, 2014
This painting has such gorgeous colors, and for a summer travel wardrobe the options are wonderful…
I'm starting with a core of four – I'm a really strong believer in the usefulness of having a core of neutral garments around which everything else can revolve. The colors don't have to be dye-lot matched, but they should be chosen with an eye to being wearable together. And getting your shoes taken care of frees you up to go just a bit wild later on in your second and third waves of shopping!
For summer, shorts and capris. Then when you branch out into tee shirts, this painting gives you a wide variety of colors from which to choose.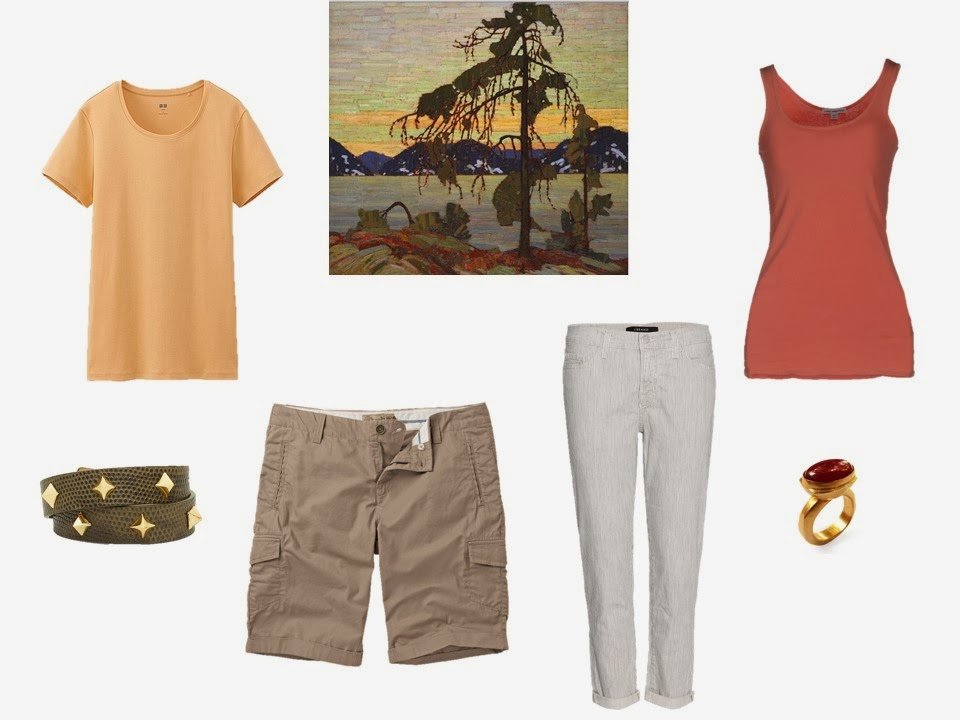 A really WIDE variety of colors from which to choose… and a printed skirt is the perfect garment to round out your warm weather wardrobe. A bit of shiny metallic to pull things together and you're all set!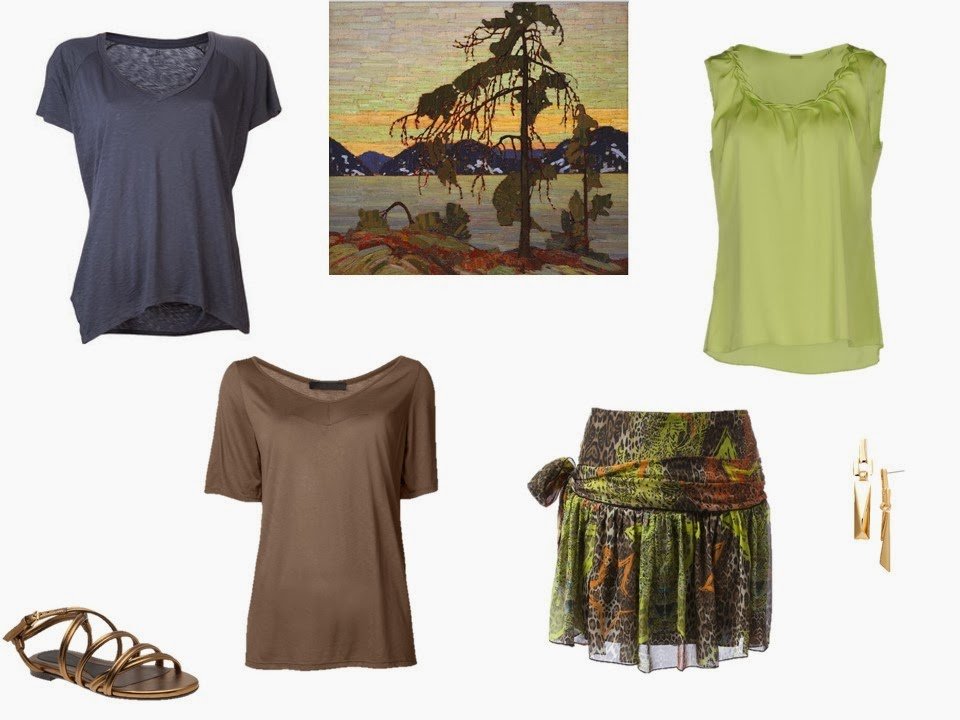 This all hangs together really well, doesn't it? Your options go on and on…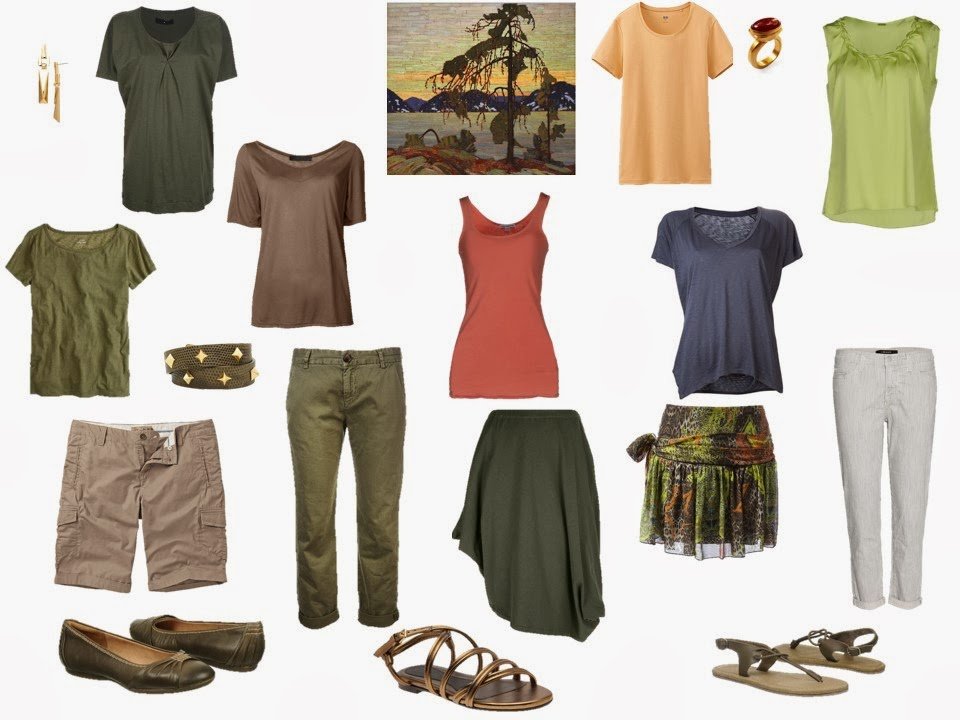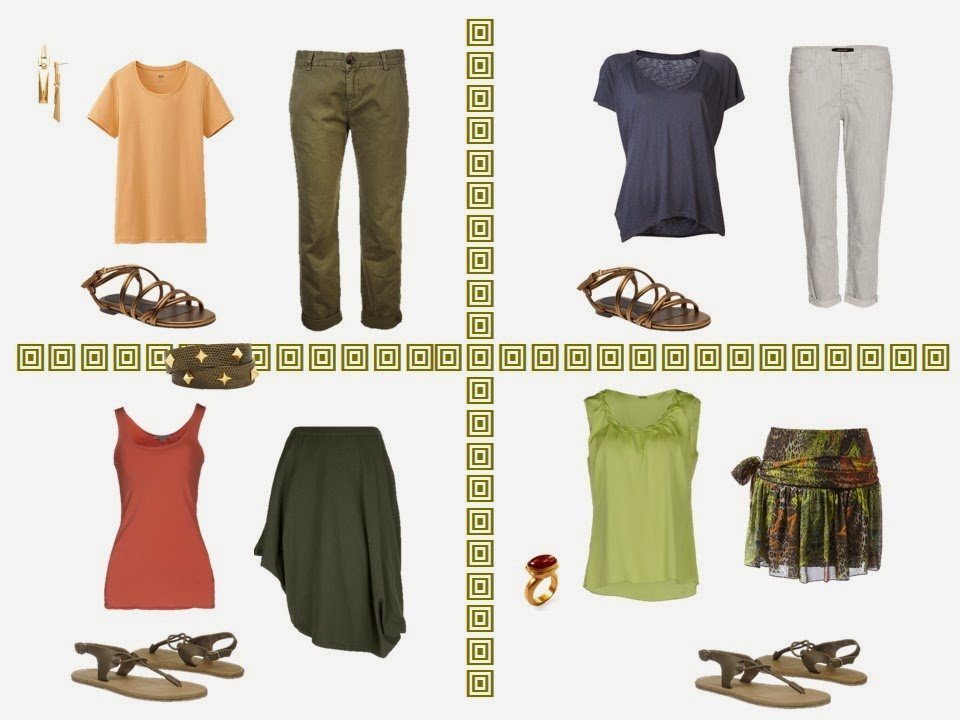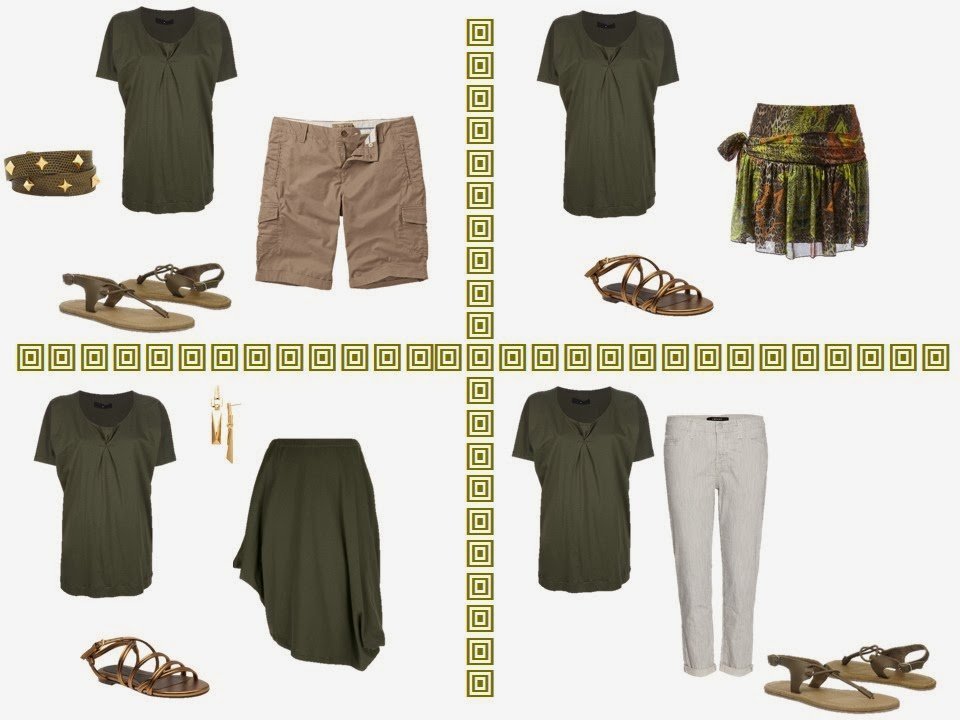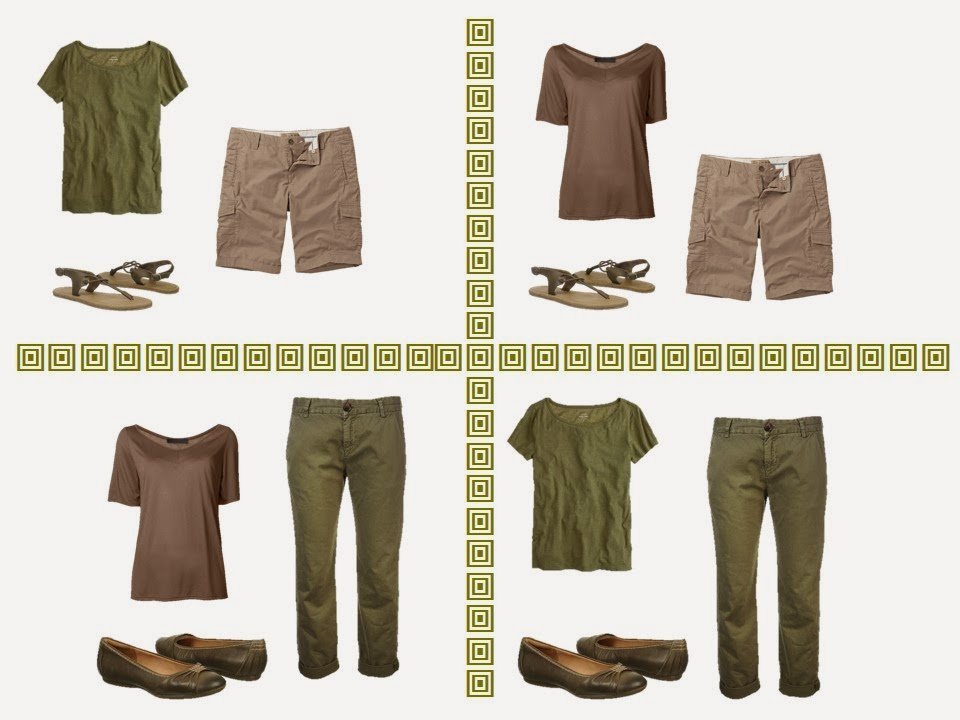 love,
Janice