What a gorgeous painting! And the colors are so perfect for warm weather… (of which I dream right now, as I watch the white-out snow storm outside my window…)
A few of you have expressed a concern about wearing light colors below the waist, and so for this wardrobe I'm going to avoid that. Also, I've been asked to include a maxi skirt in capsule wardrobes, so today I've found one!
A dark core of four – useful for most of the year, and an essential base upon which we're going to build this plan. Navy is so perfect for warm weather; if you're concerned about the colors matching, plan to buy all four items at once, and maybe from the same place.
Yes, this is the second grouping of four green garments that you've seen in two days. But this is a GREAT year to buy green – if you love green, now is the time to stock up. As with yesterday's greens, they don't have to be perfectly matching – just so they are happy to hang out together…
Looking back at this post, from the vantage point of 2017, the biggest lesson might be that when you see FOUR pieces from the same store that all go together, and that you love, you have to make your move! Reconstructing these pieces five years later is incredibly difficult…
If the beige capris are too light for your comfort, you can always swap them for green…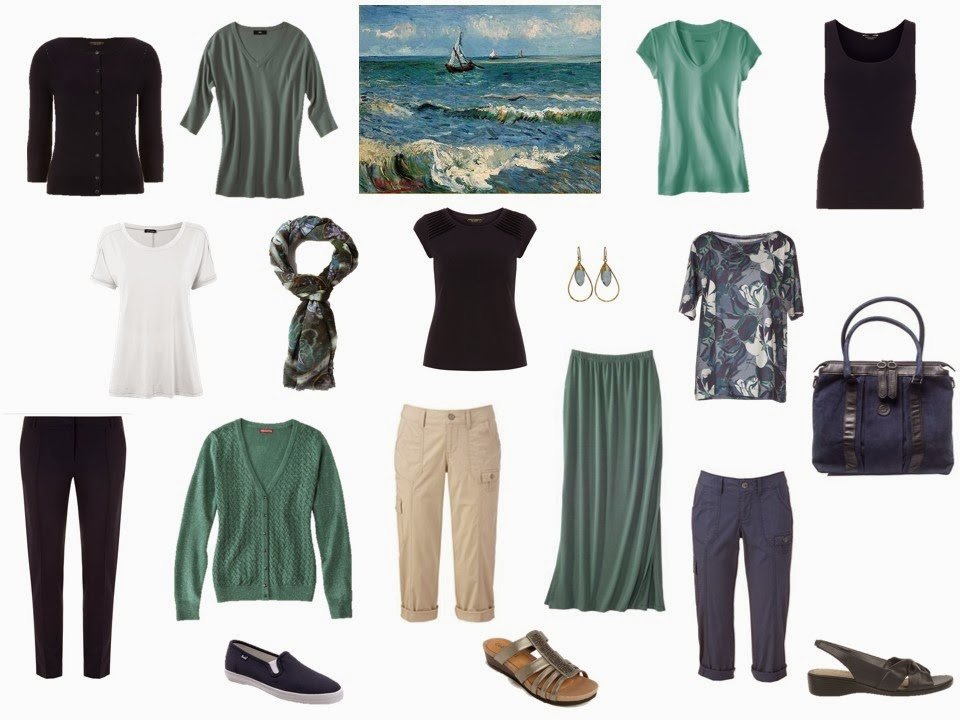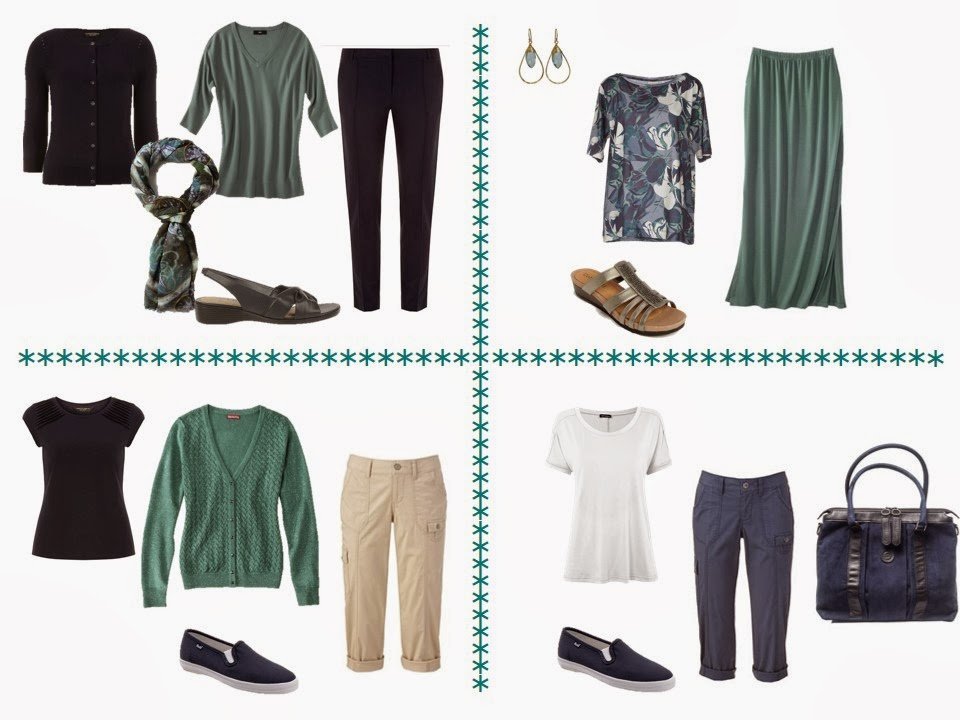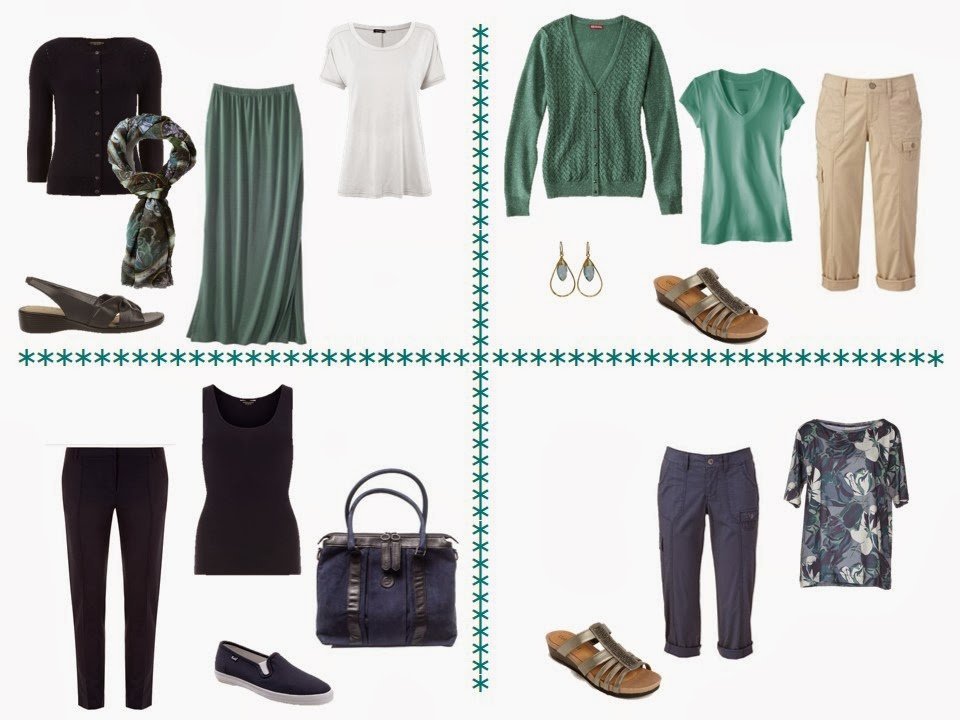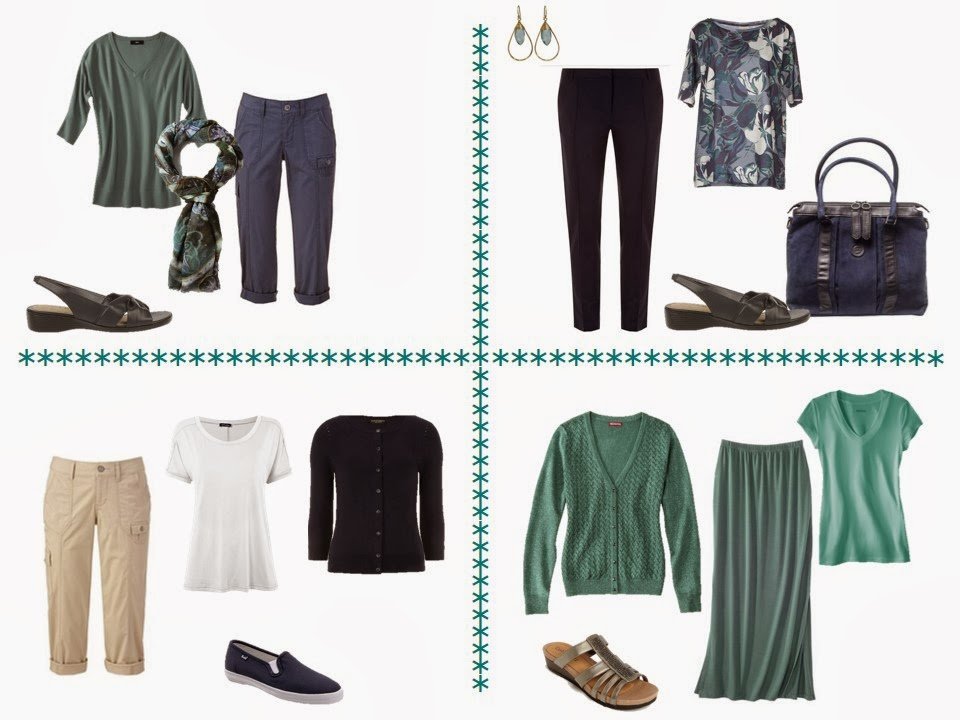 love,
Janice