February 20, 2014
One of my readers has been shopping with this great Van Gogh painting in hand… She's got a solid core of gorgeous gold items:
And she's picked up some light blue clothes too, which she doesn't like to wear with the gold:
And she's also picked up a few tee shirts in the accent colors of the painting:
So now, she's got this assortment of clothes. Everything, on it's own, is beautiful, but she's not finding that this is as versatile as she would like.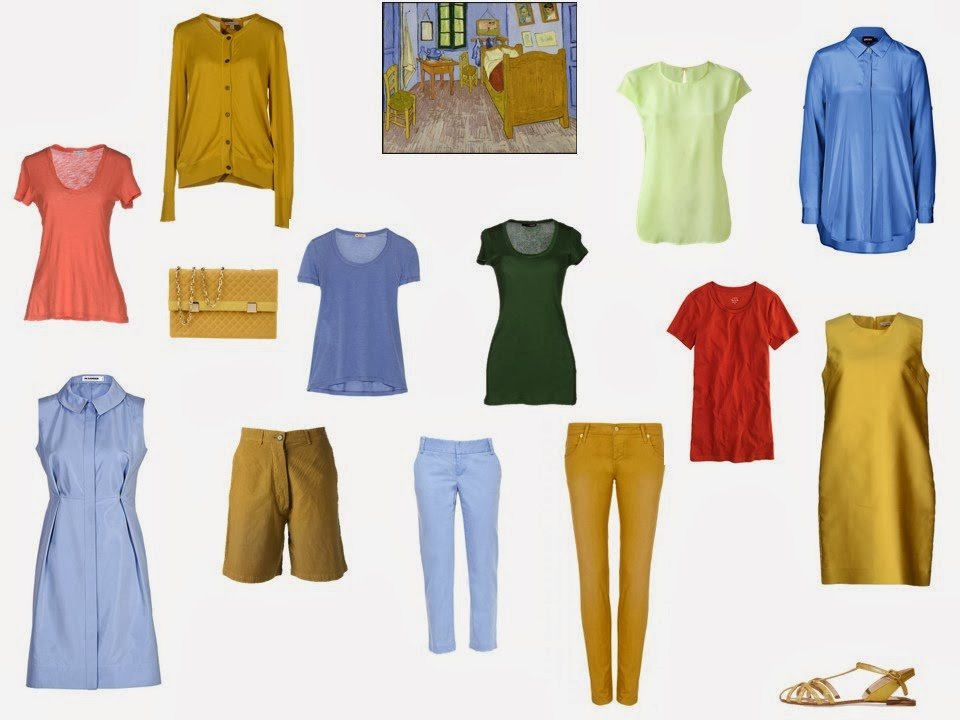 One of the charms of Van Gogh is that he combines difficult colors in innovating ways, and isn't terribly dependent on neutral colors. It's a glorious way to paint, but not an easy way to build a wardrobe.
The right person could certainly wear these clothes, color-blocked and devil may care… but if you're not comfortable doing that, a few neutral garments and a couple more accessories might help pull things together. So I suggested these – note the very painterly earrings!
The brown goes well with both the blue and the gold, some brown shoes ground multicolored outfits, and a few gold accessories will help us leverage the gold garments with other things…
Here's the new wardrobe: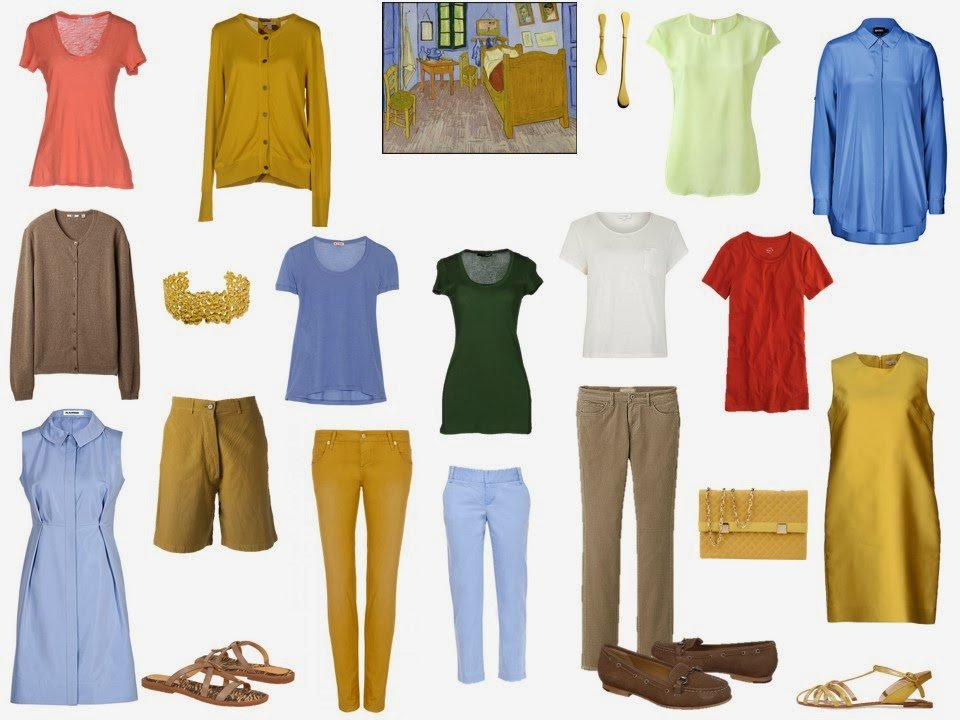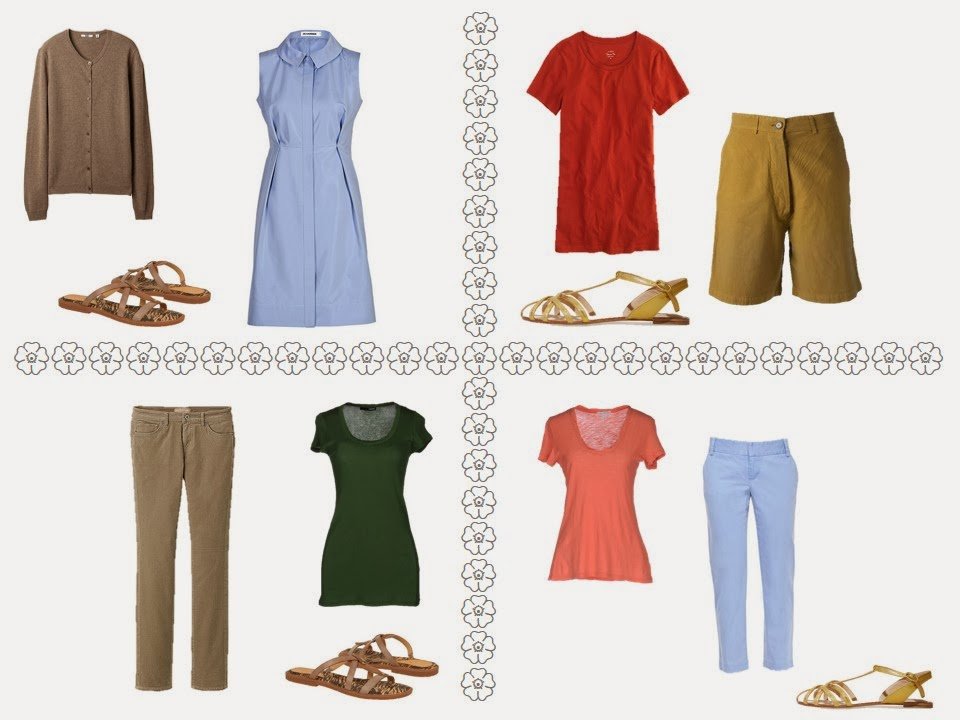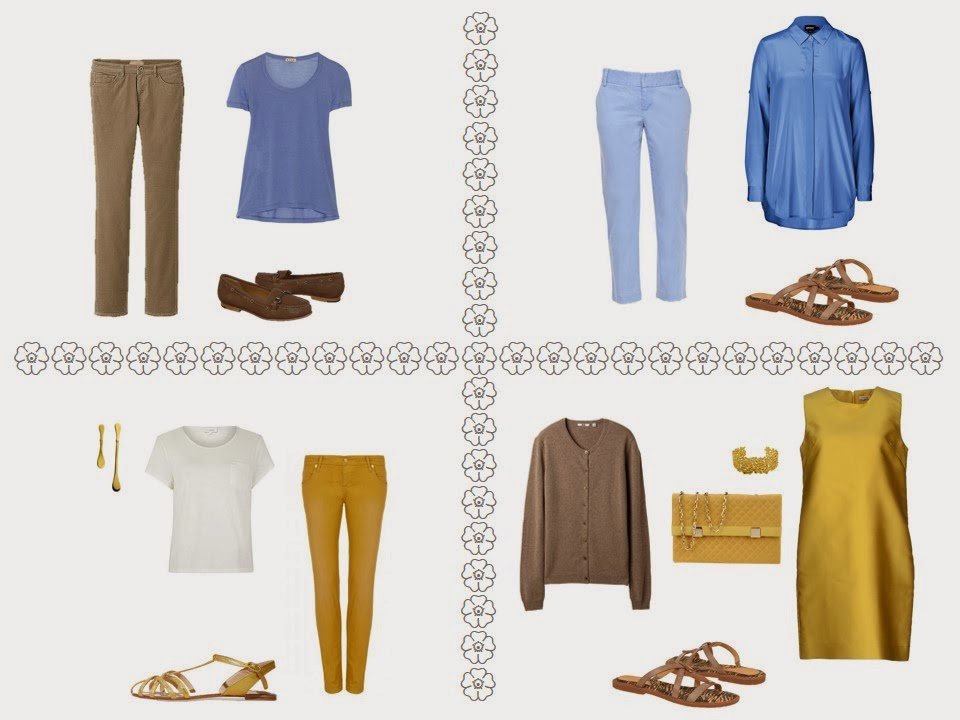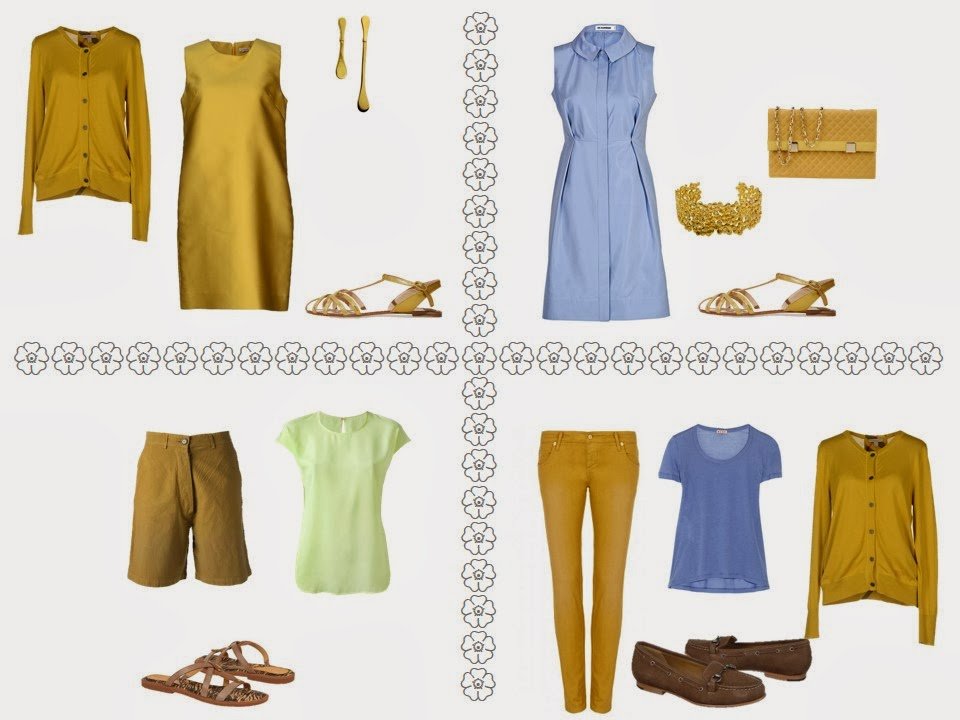 The lesson? Sometimes, neutrals are essential…
love,
Janice