May 21, 2020
Let's look back for just a second at our saints, and appreciate the choice and balance of colors. There's a reason that I like to start with paintings – the artists put a LOT of thought into every choice, and we can learn from this…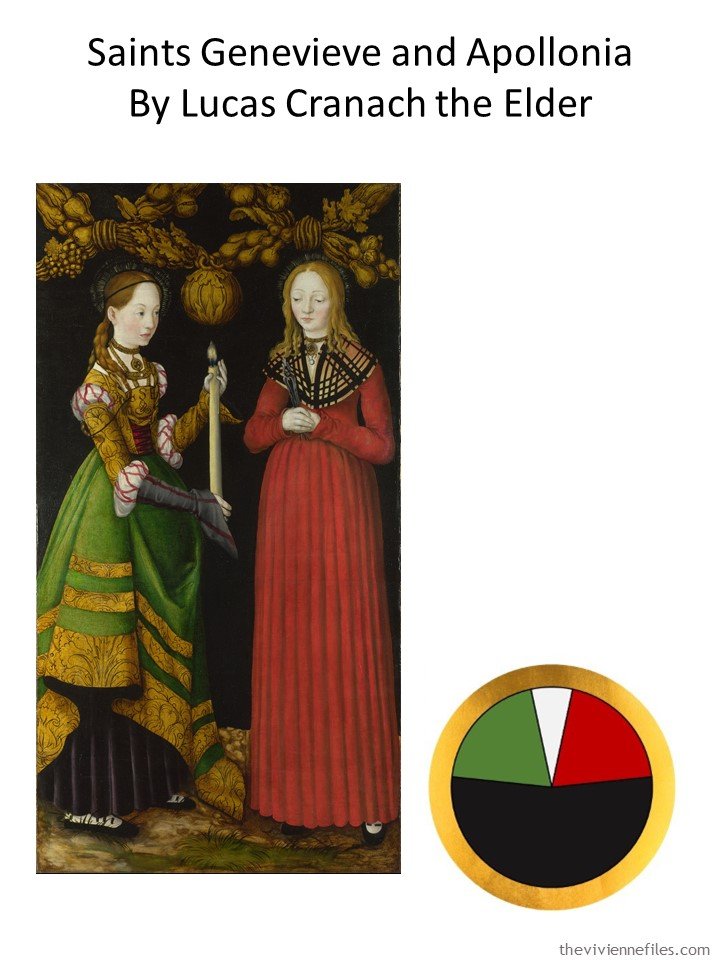 And let's take a look at her wardrobe:
Our heroine is a BIG fan of accessories, so she assembles a dozen outfits and accessorizes them! She limits herself to 6 pairs of shoes, but otherwise the sky's the limit:
She realizes that she might not need a handbag all the time, but it wouldn't do to be unprepared if she finds that she has to step out!
Note that when she chooses shoes to wear with her onyx jewelry, she finds some mules with teeny round perforations, and wee gold studs, to coordinate. She loves details…
She loves red with gold, and lace pumps are just right for her…
Although her hair never seems to change – it never seems to grow, nor to be cut – she decided to add a pearl barrette to her intricate braided crown. It's perfect…
Some days when it's particularly warm, all she really wants is a pretty bracelet and a ring to catch her eye when she's typing:
Emeralds? Of course! But not those insanely expensive ones – THIS heroine can find things she likes that are still in her budget.
Simple black and white is NOT simple once she's added a scarf…
Pearls, and whimsy (specifically for someone out there who's got a bunny theme going…)
If you're not prepared for emeralds, there's always green onyx…
She has a fondness for hearts…
A solid black outfit can have a certain dignity and appeal, with a brooch at the throat, and some eye-catching earrings:
She's already arranged her clothes for the next few months in her closet; now she sets aside an area of her dresser, and the floor of her closet, for her accessories.
Who couldn't be happy having this from which to choose each day?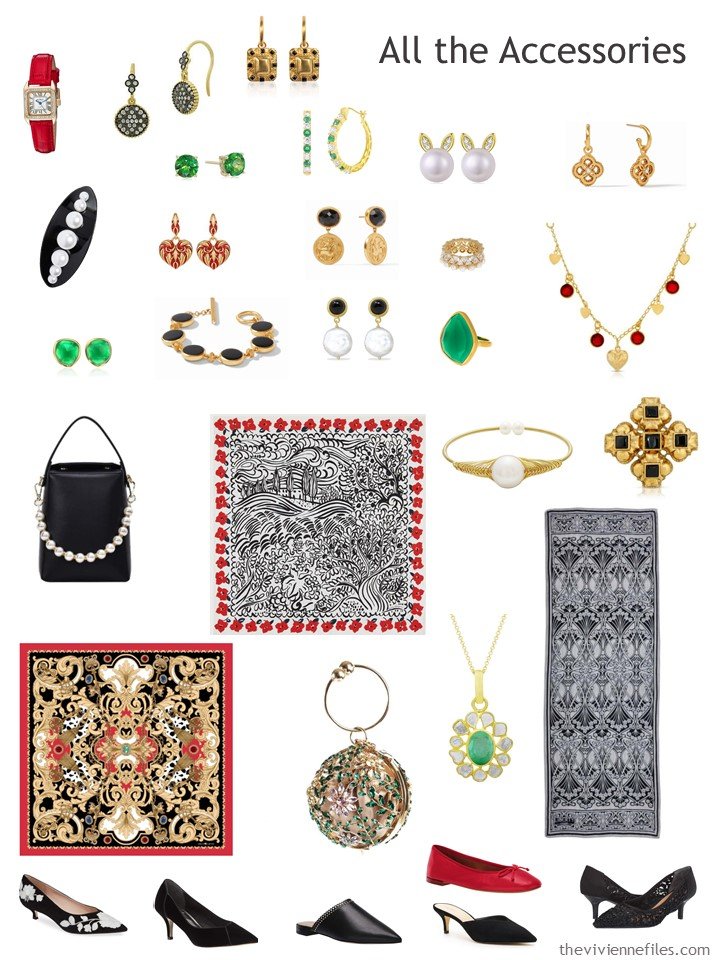 In fact, her accessory: clothing ration is 2:1! That's MY kind of heroine!
love,
Janice
p.s. Five years ago, we pondered just WHAT one might do with a pair of red cowboy boots…