February 14, 2020
A couple of my friends have asked me to revisit this color palette for spring and early summer – that transition time of year! It's not quite right for this snowy day in Chicago, but it's a beautiful daydream…
We first saw this heroine when she went on vacation at the farmhouse, in the dead of winter! Her wardrobe was then expanded into a true 16-piece "Four by Four" wardrobe. And THEN, our heroine added on some essential accessories to make this a more complete winter wardrobe…
Now, the weather is warming up at the farm – the tenant farming the land told her that she was seeing crocus and some daffodil sprouts! She's got to go up and investigate.
This is the painting that inspires her color palette:
It's a lovely spring day when she gets ready to drive up, so she doesn't have to wear anything terribly heavy…
She's planning to leave most of what she packs up at the farmhouse for the summer – probably everything except what she wear back into the city. She strives for a mix of casual and moderately dressy…
Since I helped her pack, I can give you some insight into her choices…
I INSISTED that she get this black pleated skirt to have with her – I own it and LOVE it. Yes, it's pleated all the way to the waist, but the fabric is very soft and it's easy to pull the hem of a sweater down over the waist. AND it's lined…
I also own the jeans – 4 pairs! Highly recommended; once you've got the right size, you will never forget because it's printed in big letters inside the waistband of the jeans. Makes life easy…
The black and white earrings are VERY small – what a nice thing, to see enameled earrings that aren't as big as your ears! And for a heroine going to the country, bug earrings and flower earrings are perfect choices.
Her necklace is the night sky that she so loves when she's away from urban ambient light. And she felt that her bracelet had the feeling of a butterfly…
When she gets to the farm, she turns on the hot water heater FIRST THING! After dinner that she whips up with the groceries that she brought with her, she takes a hot shower, bundles into her flannel nightgown and fuzzy slippers, and starts putting away her clothes. She realizes that she doesn't know what she's going to wear when she leaves, because everything looks so good hanging together in her closet! This is pretty nearly a Whatever's Clean Wardrobe – she could just about get dressed in the dark without risking putting together a terrible outfit.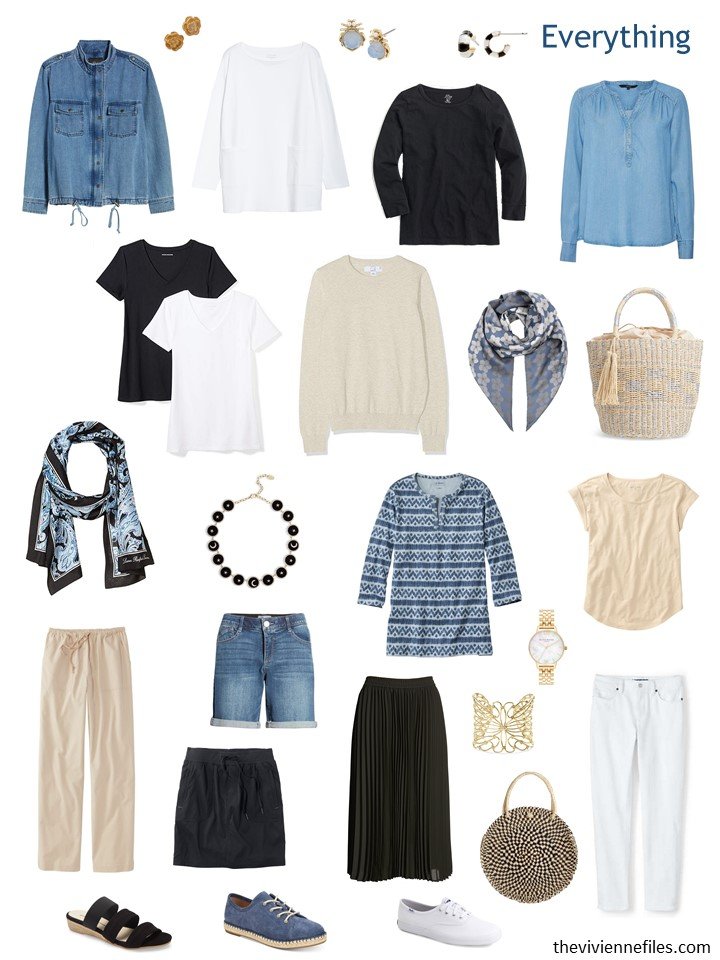 As she dozes off that night, she daydreams about what the weather might be in the next days, and what she might wear. She knows that she's going into the small town nearby for dinner one night, and that she wants to walk around the property to see how her tenant's work is going…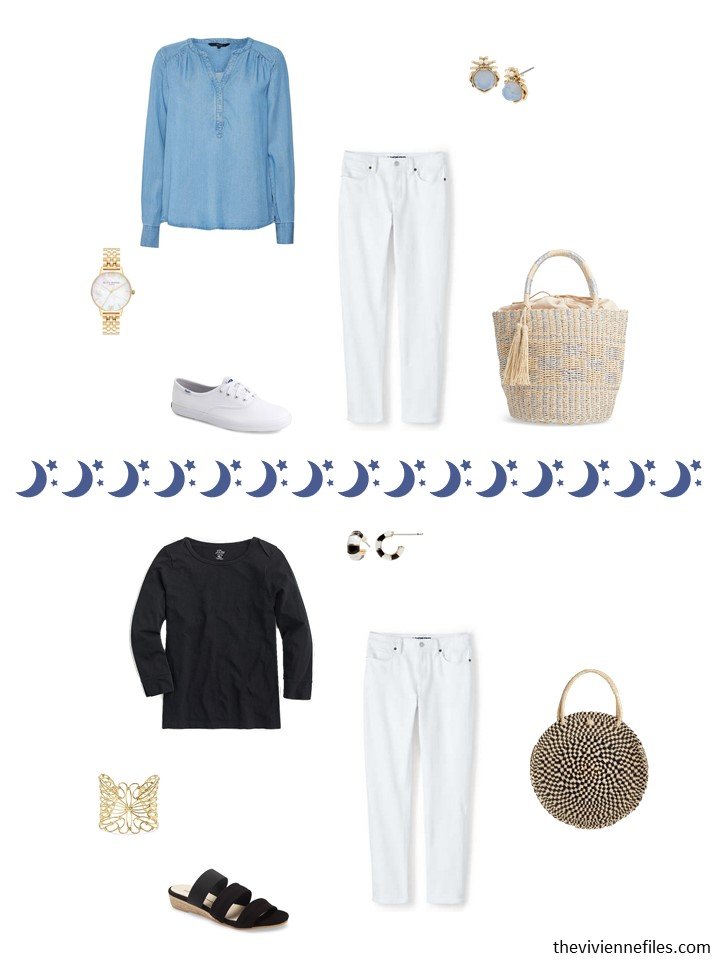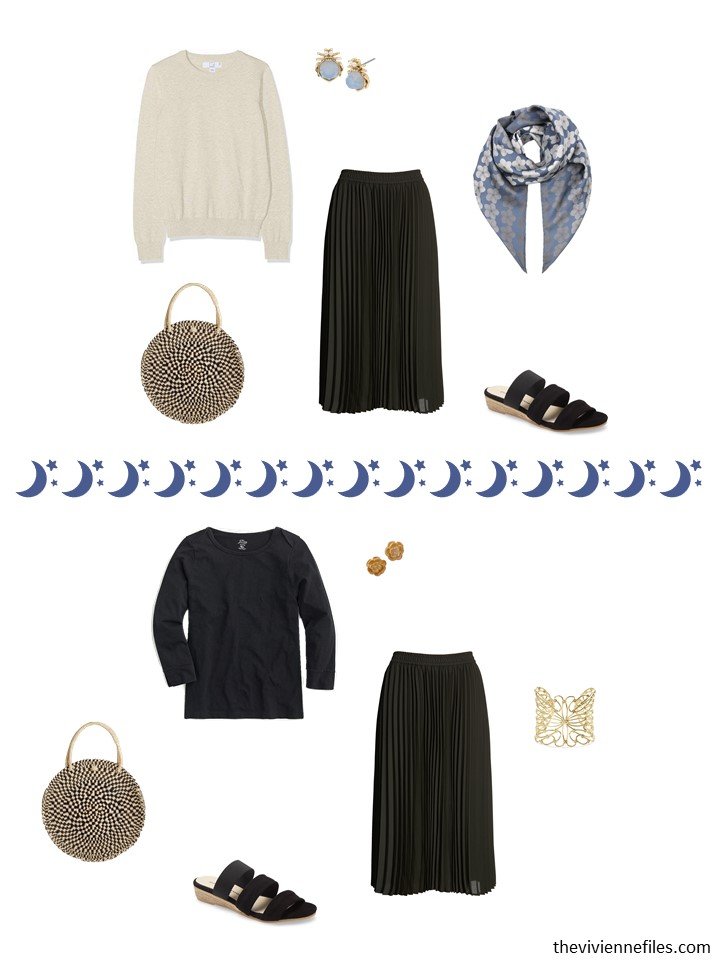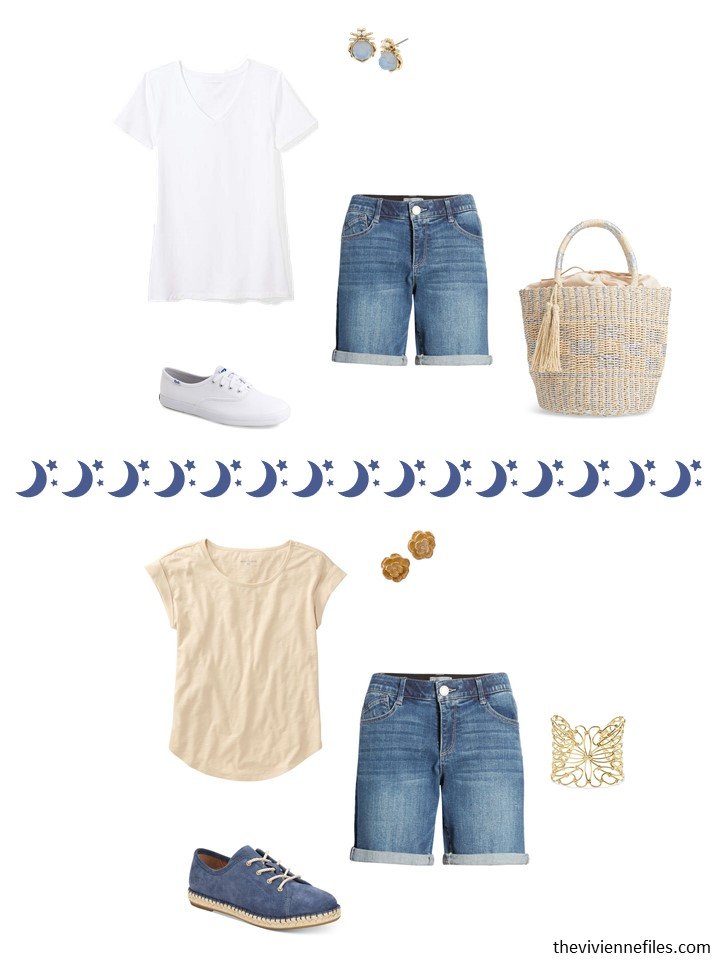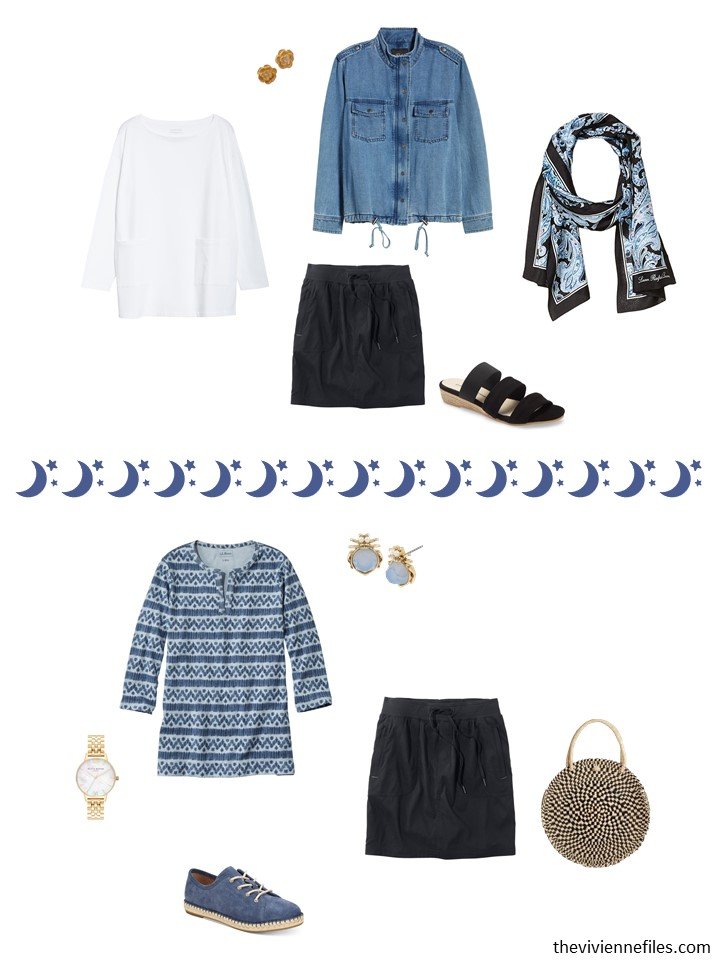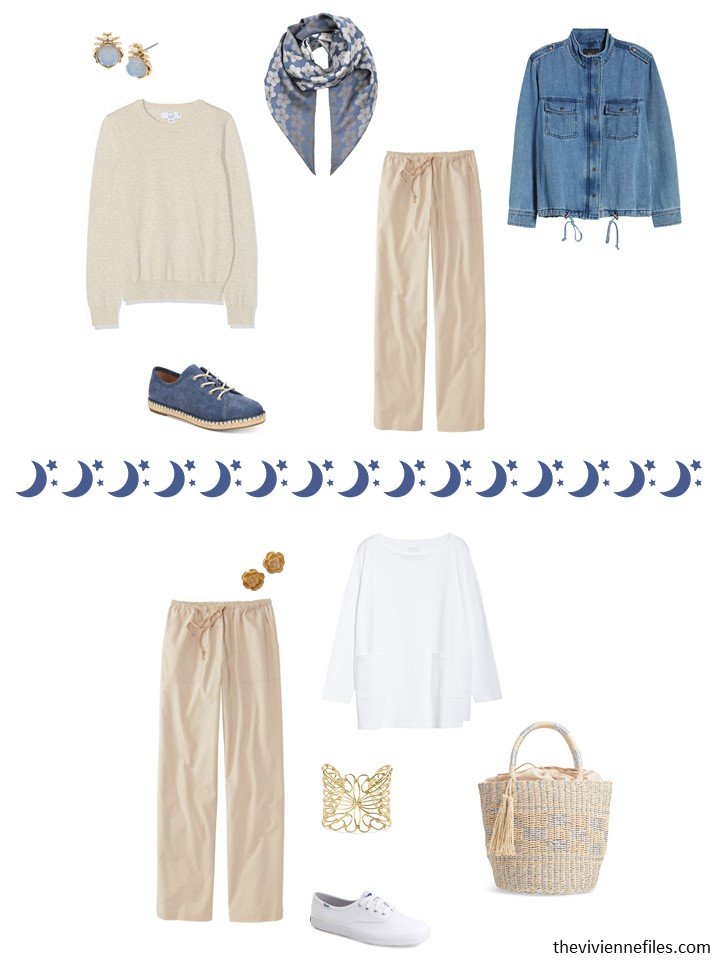 Those of us who have a bolthole to which we can repair when the real world becomes too much are SO lucky, aren't we?
love,
Janice
p.s. Six years ago, I was headed to New York with Belovedest, and I was determined to literally CARRY my bag – no rolling through slush for me!