January 4, 2017
This looks pretty familiar, weather-wise…
"You're Going WHERE for the Weekend?"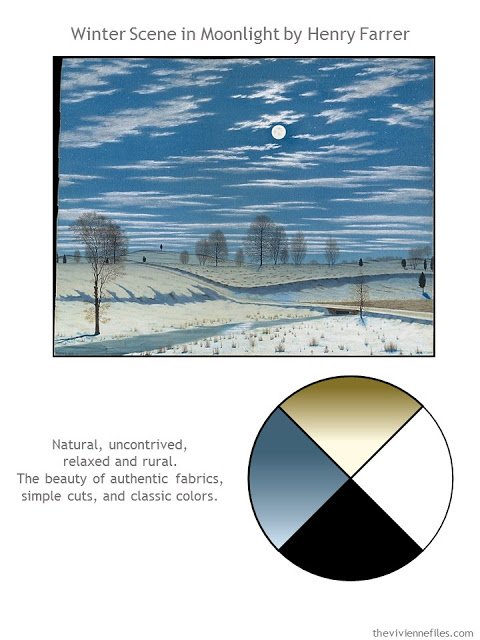 "The farm… you know that I've kept the house cleaned up so it's habitable…"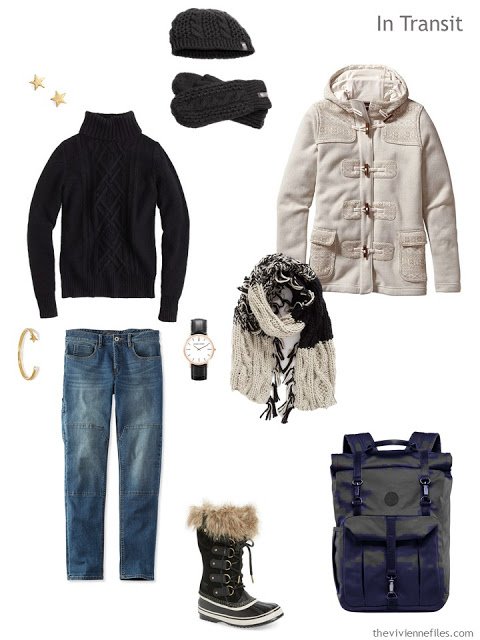 earrings – Estella Bartlett; hat & gloves – The North Face; sweater – J. Crew; bracelet – Pamela Love; watch – Leonard and Church; jeans – L.L.Bean; coat – Patagonia; scarf – Treasure&Bond; boots – Sorel; backpack – Timberland
"Yes, but it will be FREEZING cold, and there's absolutely nothing out there to do…"
She hesitates…. these don't sound like big problems!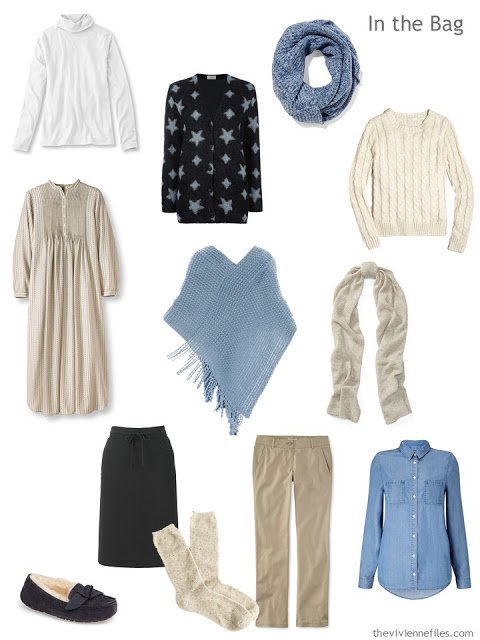 White turtleneck – L.L.Bean
; cardigan – Saint Laurent; infinity scarf – Duffy; ivory sweater – J. Crew Factory; nightgown – L.L.Bean;
bl
ue poncho – Chico's; beige scarf – Polo Ralph Lauren; slippers – UGG; sweat skirt – Uniqlo; beige socks – J. Crew; tan pants – L.L.Bean; chambray shirt – PhaseEight
"I'll dress warmly. I know that the tenant has at least a couple of cords of firewood there for me; I talked to him over Christmas…"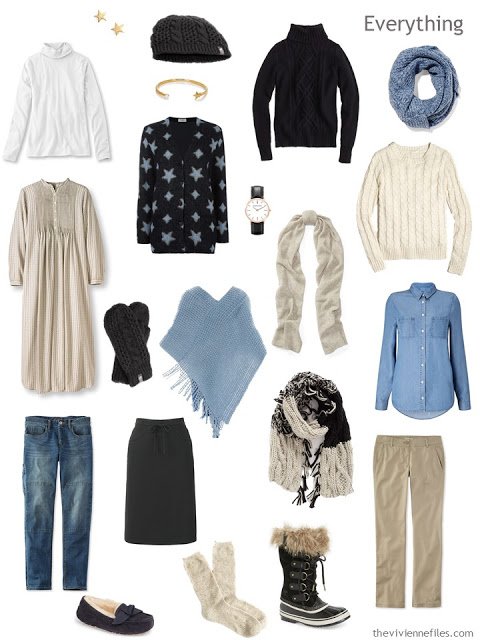 "Well, if you're sure…."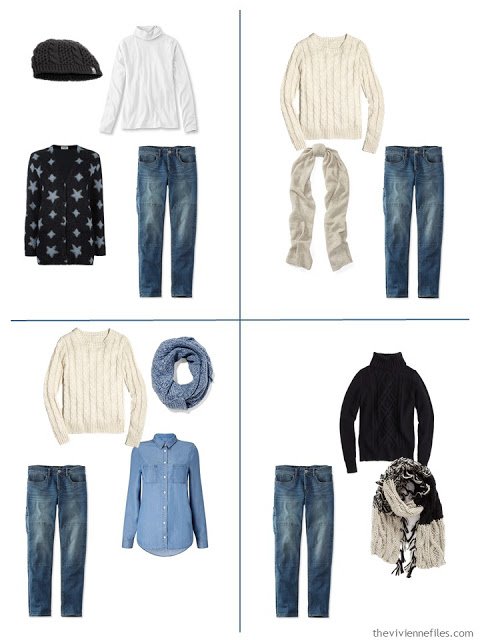 She's very sure. She wants a fire, and some books, and some peace and quiet, and a chance to see the night sky without a million street lights….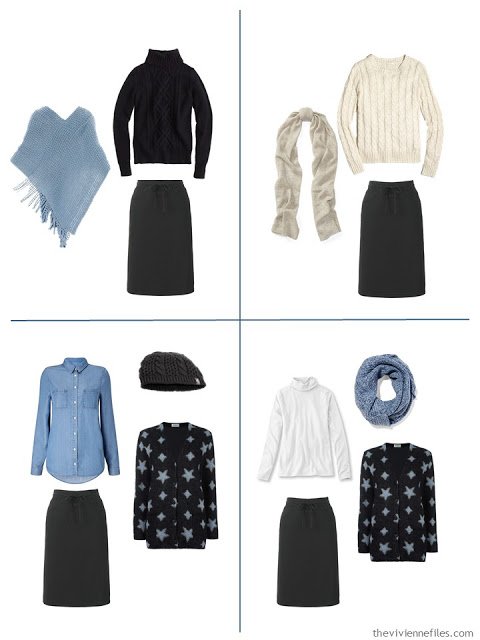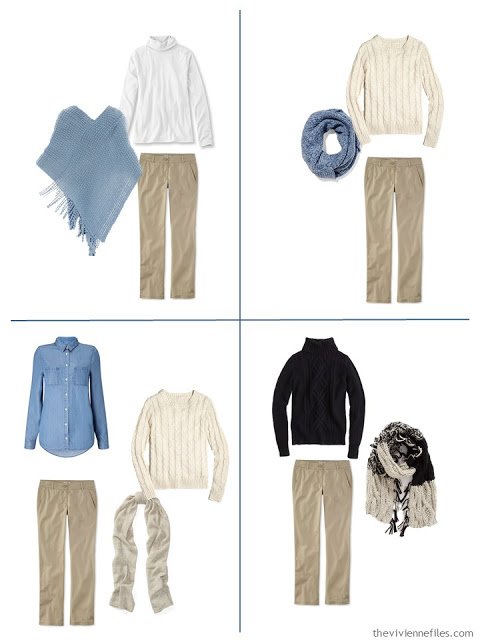 When she returns to work, she's just going to tell them that it was a "star-studded weekend," and let them draw their own conclusions…
love,
Janice