February 17, 2020
I always find it a real milestone into warmer weather when I swap out wool or cashmere sweaters for something in silk, cotton or linen! It's the baby steps that add up to a change of season…
As usual, I want to share with you what I have in mind when I'm choosing these sweaters. I know that some of you really DON'T like sweaters that are just open in the front, so you can of course substitute a buttoned sweater in your wardrobe!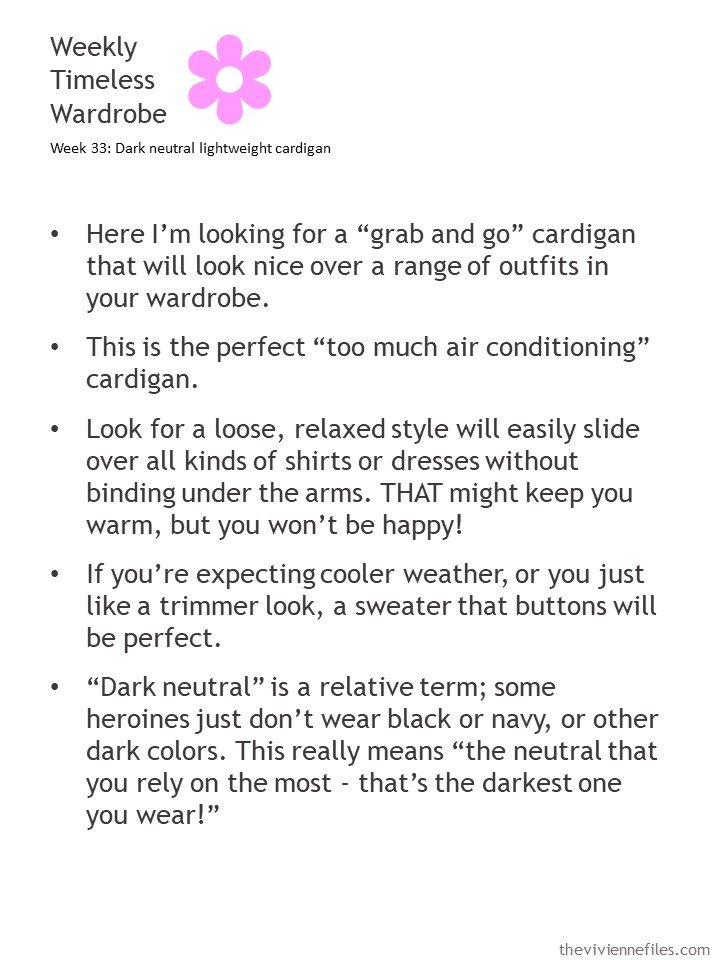 Before I show you some outfits, I thought I'd visit the 6 scarves that are part of our growing "One Outfit per Month" series, along with the cardigan that seems to be best suited for that scarf. (wait 'til we get to accent colors!!!!!)
First up – my favorite black and white. It's worth remembering that a nice pair of canvas shoes that don't look like you use them for running can make any outfit feel more casual, but still appropriate for lots of places. Plus, I think it's nice to be able to wear shoes that are comfy…
Olive is so beautiful – it shouldn't be so hard to find nice clothing in these colors. I saw a tee shirt that would have been PERFECT for this outfit, but it cost $1,250. Seriously. Over a thousand dollars. For at tee shirt. I think it had a few beads on it, but they would have to be small diamonds for that price!
But when I saw this gold tee shirt, my heart sang and my search was over:
Ah, shades of grey. This is positively comforting for a day when you don't want to think too much about what you're going to wear, but you still want to look like you had your eyes open when you got dressed:
Proof that pants in a print aren't limited to just one outfit! And you must love that the shoes are P.F. Flyers! Oh, that brings back memories…
Timelessly classic outfit, with pretty flowers and boat shoes!
Happy happy day! Mint clothes! Just after I finished last month's post with the 6 scarves, and the gorgeous mint scarf, it seemed that every store suddenly had mint all over the place. That's sometimes the way of it; you can compromise in the short term, but eventually your color will show up. I think…
My 13-piece wardrobe of the last 13 weeks of garments has a definite split personality now. Going out of town when you're not certain of the weather at your destination might make this a perfect travel capsule wardrobe.
Here's the overall list – I'm refining the descriptions of the garments as I spend some time with them. The general idea is usually the same, but my terms might be more precise.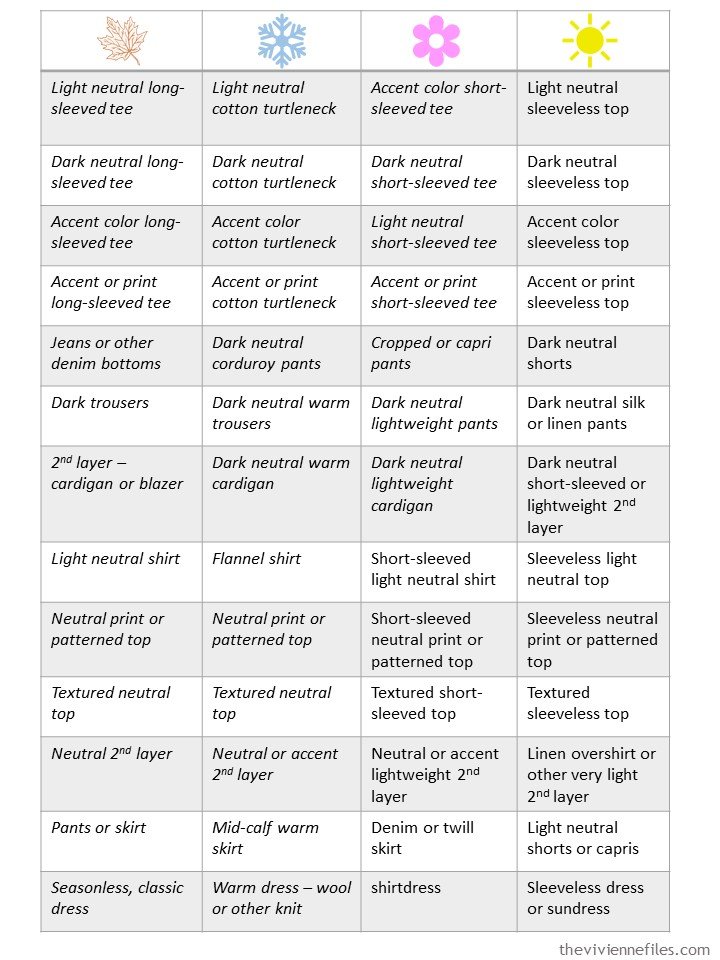 I have to admit that since I fell in love with pink a couple of weeks ago, I've done some immoderate shopping. Perhaps I need to refer to this list and take my own advice!
love,
Janice
p.s. Three years ago, we shared a Salvador Dali painting and a heroine who was counting plants…