February 19, 2020
I thought that I'd try something slightly different with these most recent Pantone colors; start with a "2-Neutral" wardrobe base, and then add in 2 of the accent colors to pull together a 4 by 4 Wardrobe…
My theory (correct me if I'm wrong!) is that most of us have 2 neutrals in our wardrobes, and would like to have more than 1 accent color.
The only hesitation I have here is that there's no light neutral tee shirt or top; I'd be tempted to toss in a simple white tee and white button-front shirt into this wardrobe too!
Let's see how this works…
First up, the accent pieces in Samba:
A different heroine might want a red dress – why not? But this heroine is working now 3 days a week in an office which she has seen evolve from strictly suits to a much more relaxed dress code. No panty hose for this woman!
Our heroine is also going to have some green accent garments and accessories, of course!
Again, a dress or a skirt in this shade of green could be useful if that's what you wear…
Our heroine has never quite recovered from no longer needing to wear at least a blazer, so she finds a certain pleasure in her blazer/cardigan…
And while, once upon a time in the '80s, she had a gorgeous camel coat, she's now more comfortable in simple beige or stone clothes:
Since she only goes to the office 3 times a week, she's perfectly happy having 3 pairs of pants! If anybody notices that she ALWAYS wear her navy pants on Wednesday – bully for them! She knows that Monday is "catch up on emails and have internal meetings" day, that Wednesday is the day that she is most likely to meet with a client, and that Fridays are the "long group lunches with coworkers and then everybody leaving early" days. Not that she leaves early, but some people…
Knowing this, she wears her stone pants on Mondays, her navy on Wednesday (just in case a client meeting is scheduled) and jeans on Friday. Most people wear jeans every day; hard to imagine an office like that 40 years ago!
She keeps her work wardrobe in the tiny closet in the 2nd bedroom: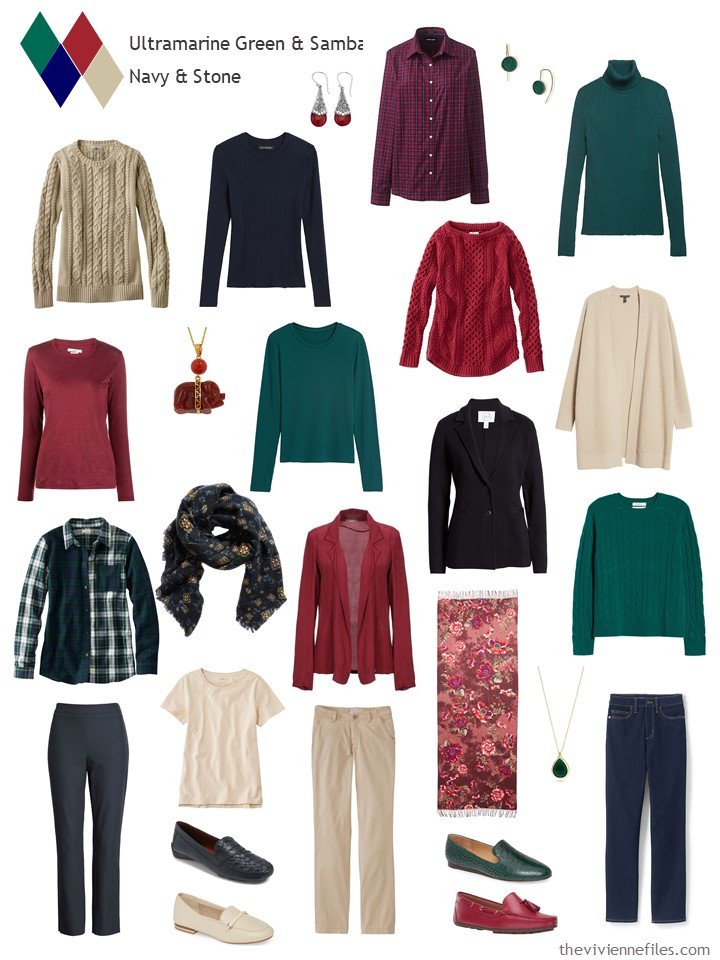 With all of these options, she never gets bored with her work wardrobe. Once she gets into the office, she NEVER thinks about what she's wearing (unless she's too hot or too cold). There's too much else to do that much more important than fuss about her appearance!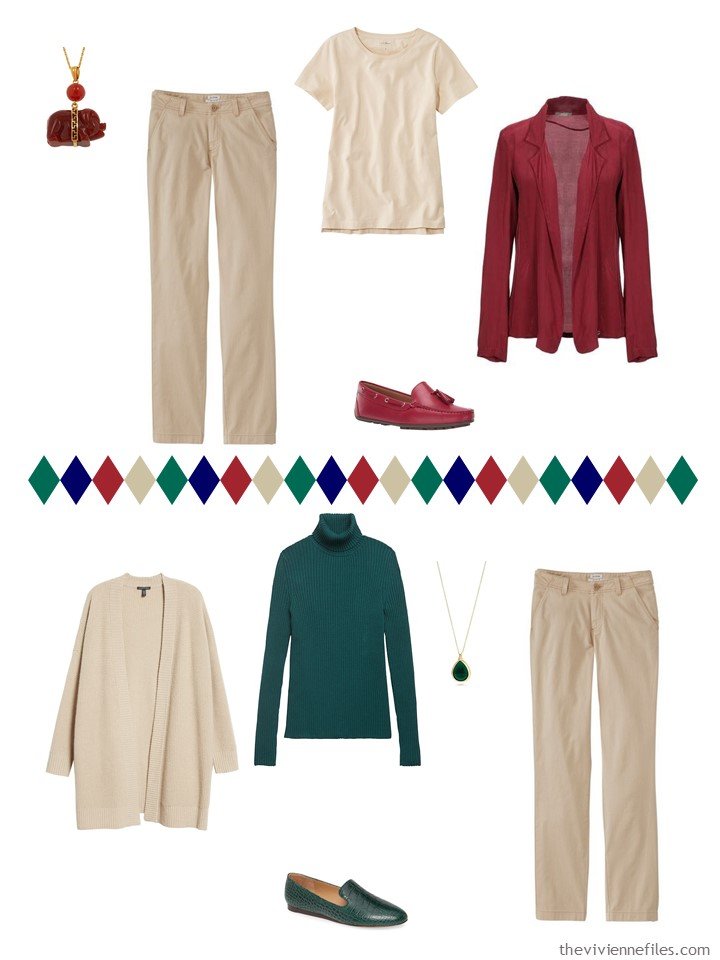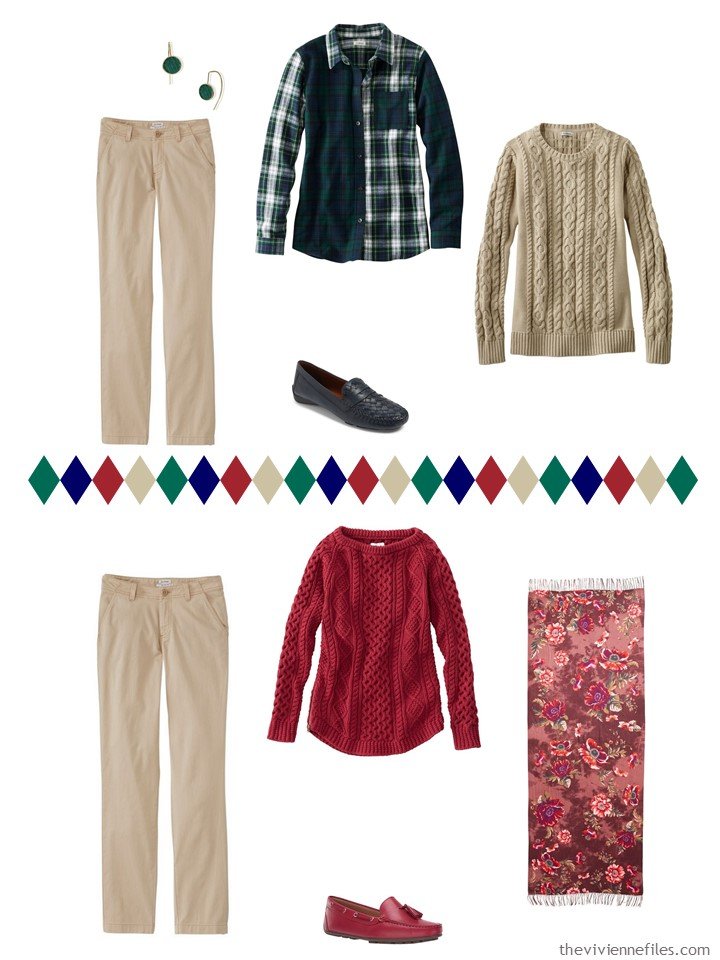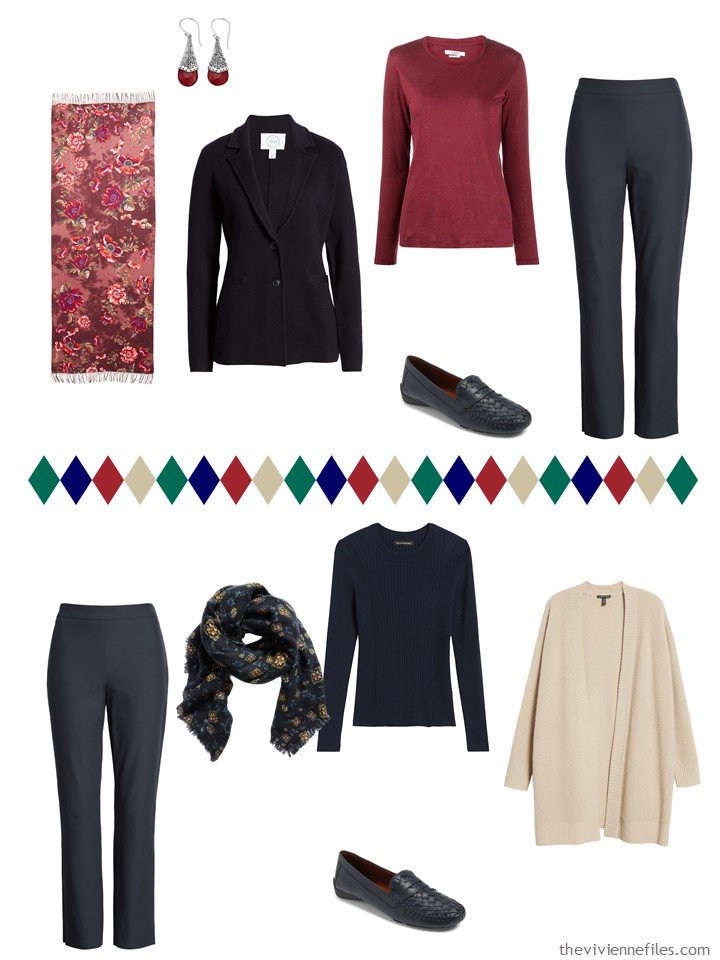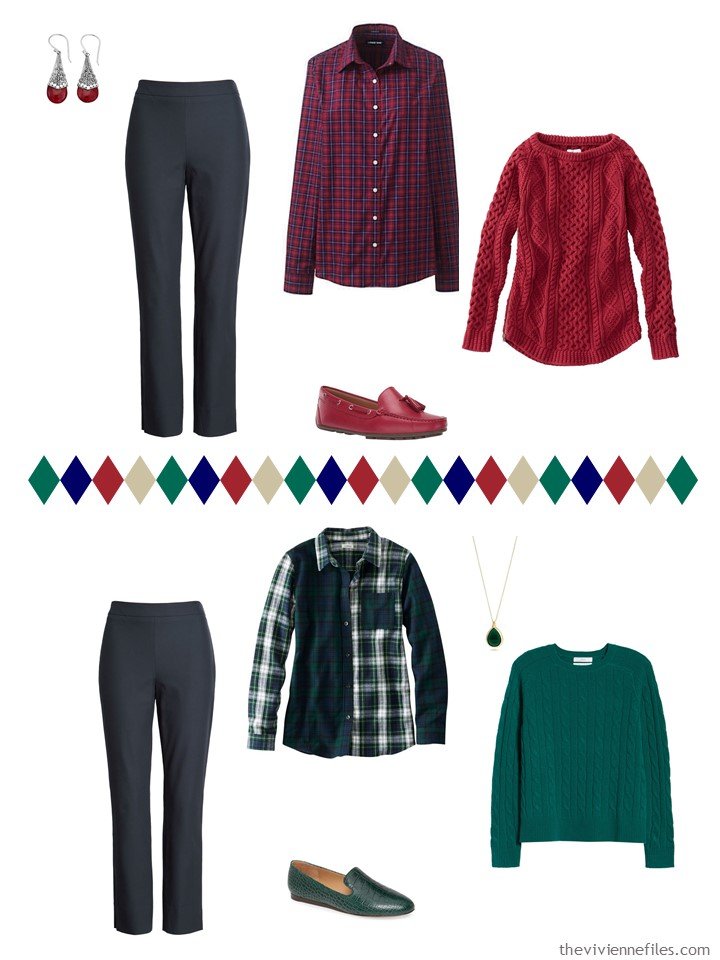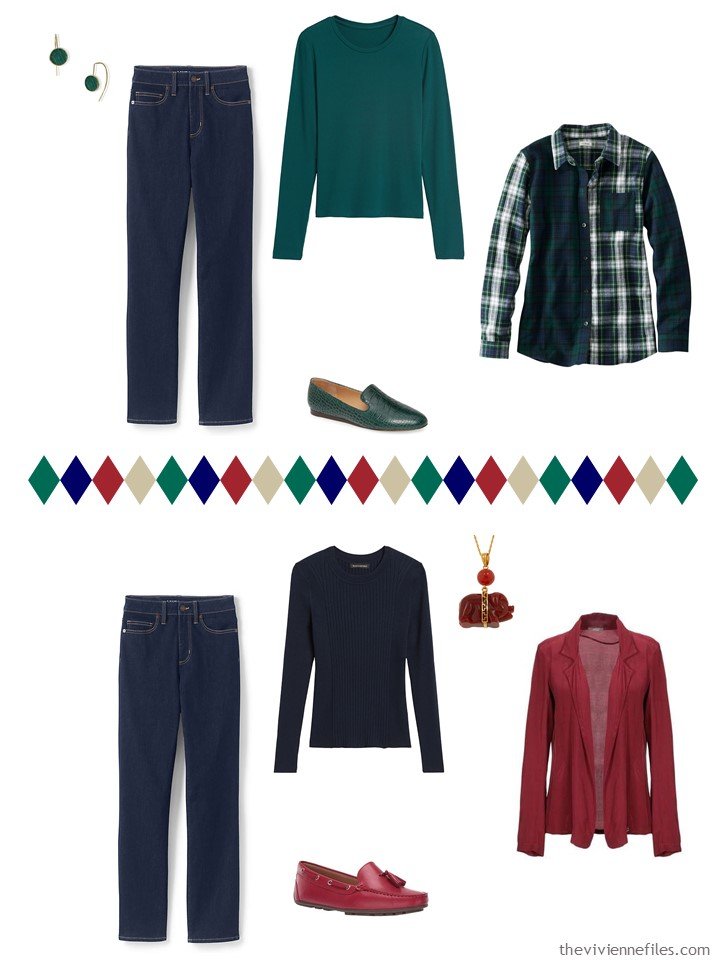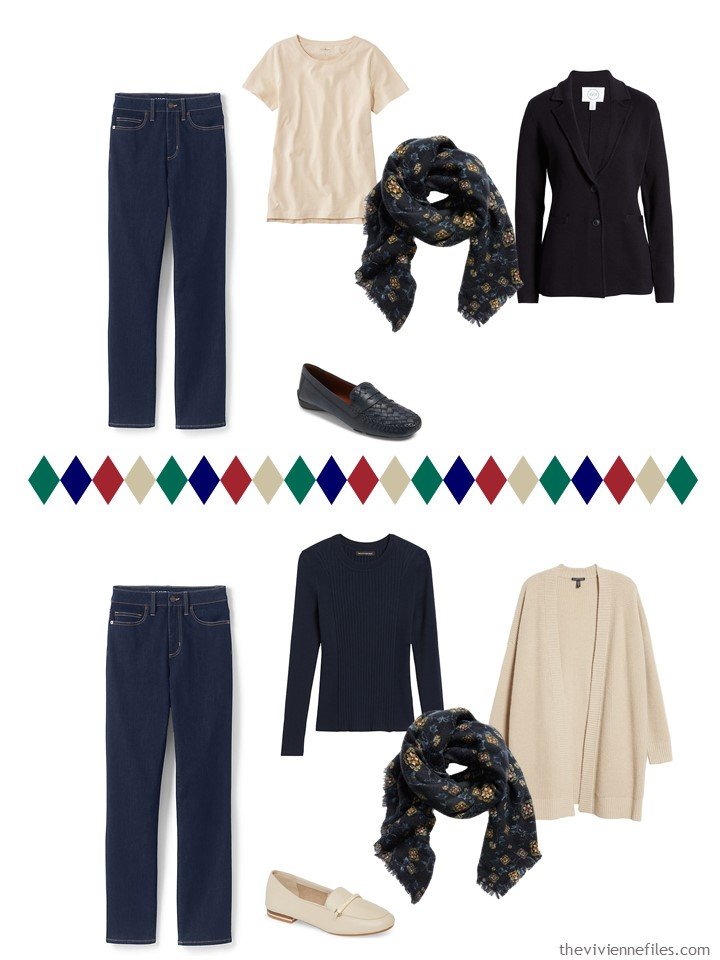 Before she got this sorted out, she used to long for the days when all she needed was 5 suits and a generous handful of boring shirts… Now she's quite over that little bit of nostalgia!
But sometimes, I feel that way too…
love,
Janice
p.s. Four years ago, we walked through how you can build a travel wardrobe 1 piece at a time, starting with a favorite outfit. It's very spring-y: navy and white with yellow accents!