February 21, 2020
This next mix of colors is interesting – the brick, navy and grey could come together in a pretty conservative wardrobe, but the addition of the peach changes the whole feel of things!
Here's where I broke down and added a simple white top – I was struggling to find a really nice item in this color, and I just began to think that we might need a break from colors! Sometimes?
I kept the same navy clothes – partially just to show how versatile simple garments can be when you mix them with accessories and accent pieces! I changed the scarf though; I couldn't believe how hard it was to find a burgundy and navy scarf. This coming autumn, in the Men's Department… That's where they'll be!
And gray, or grey! I was originally going to look for a medium grey – sort of the color of a man's suit. But when I started seeing all of this paler grey, I thought that it would be nice neutral moving into warmer weather. We are moving into warmer weather (in the Northern Hemisphere), right?
Once I managed to squeeze everything onto 1 page, I found that it all looks good together. You could certainly put together something that clashed a little bit, but nothing hideous. And plenty of various ways to get dressed!
This heroine works Monday – Thursday, and has a strict policy that she ONLY meets clients on Wednesdays. At this stage in her career, her time is better spent working on new project design, and not on walking the client through all of the bells and whistles of their complete work!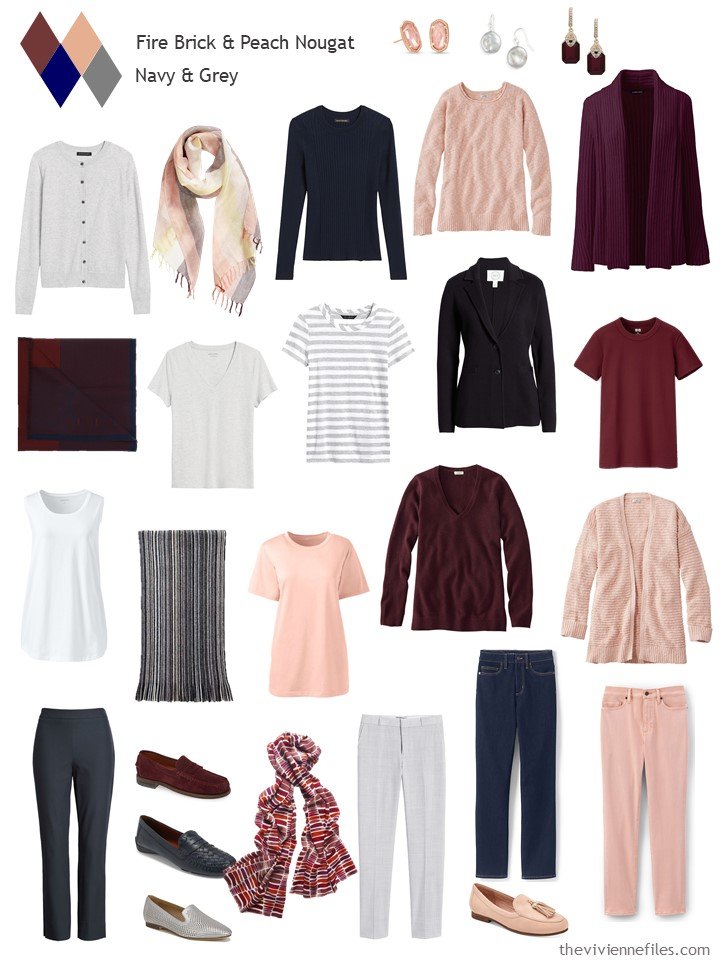 Her commute requires her to get up FAR earlier than the rest of her household. In order to avoid waking up anybody else, she moved her work clothing into the laundry room storage cupboard! There's a powder room right next door, where she keeps everything she needs to get ready. This also has the advantage of being right beside the kitchen…
Yes, she has to watch for laundry dust. A small price to pay – keep the cupboard door closed!
Unless the weather is absurdly hot, she thinks that this wardrobe will easily get her dressed and off to work for a long time to come! And if it gets too hot, she will just insist that she has to work from home. She really CAN do that….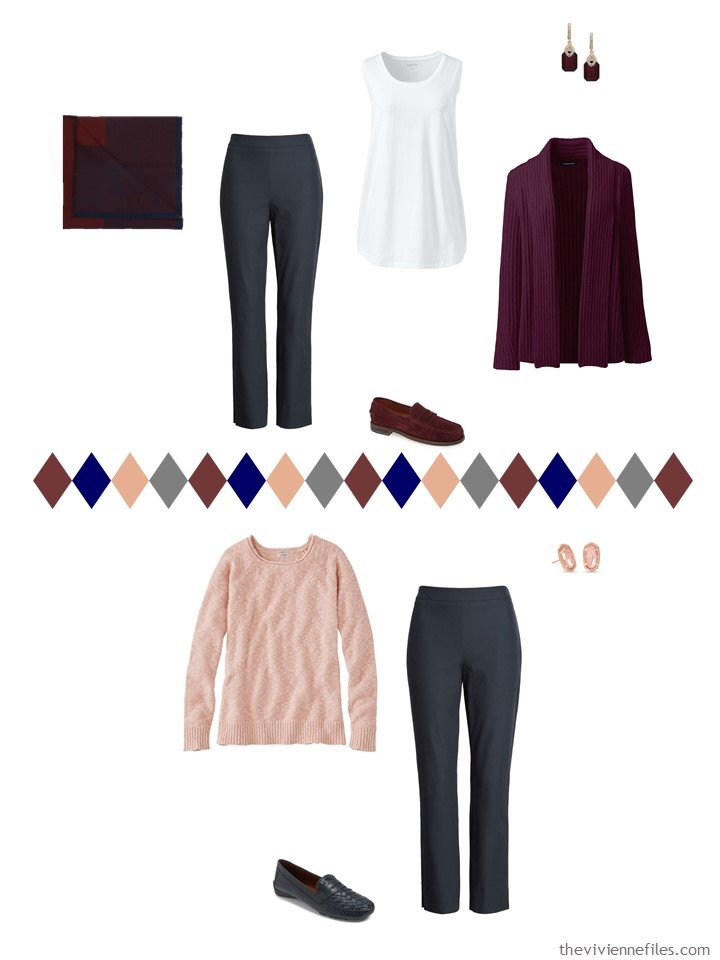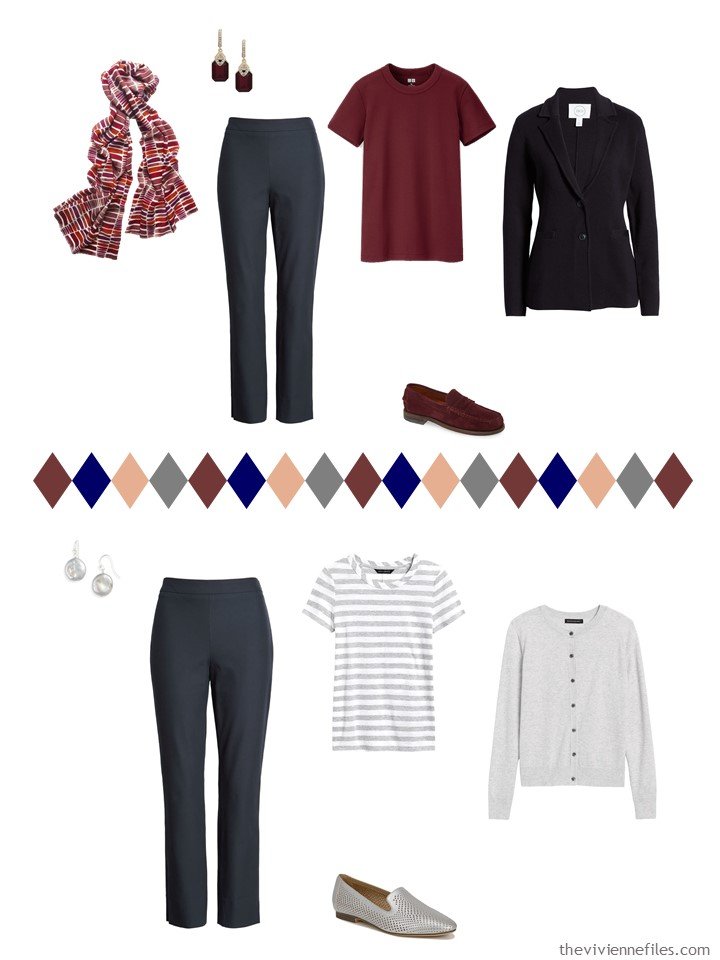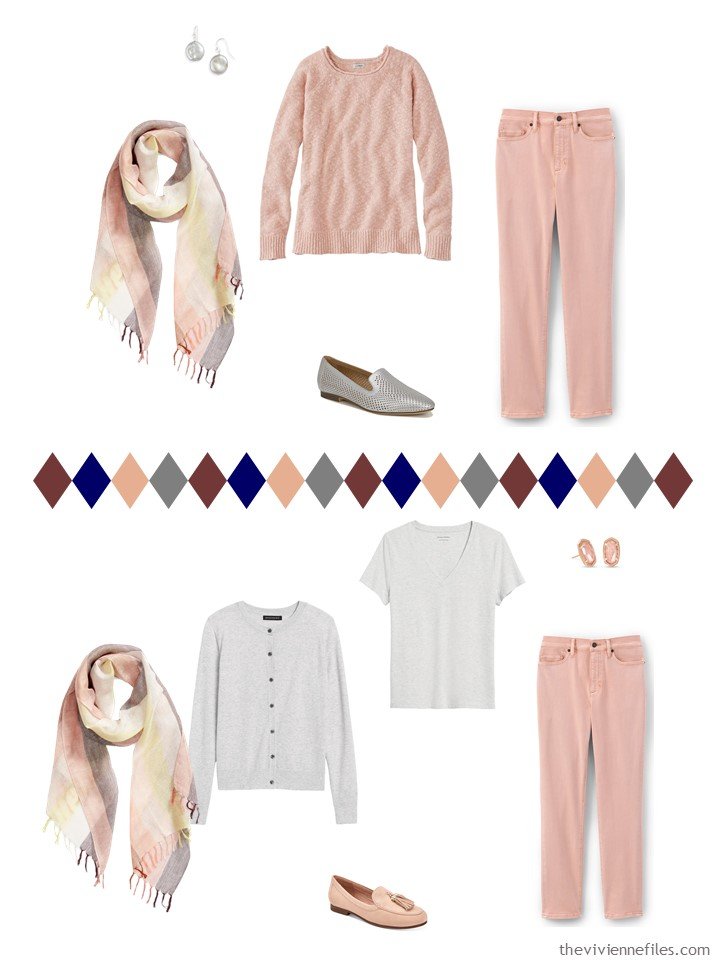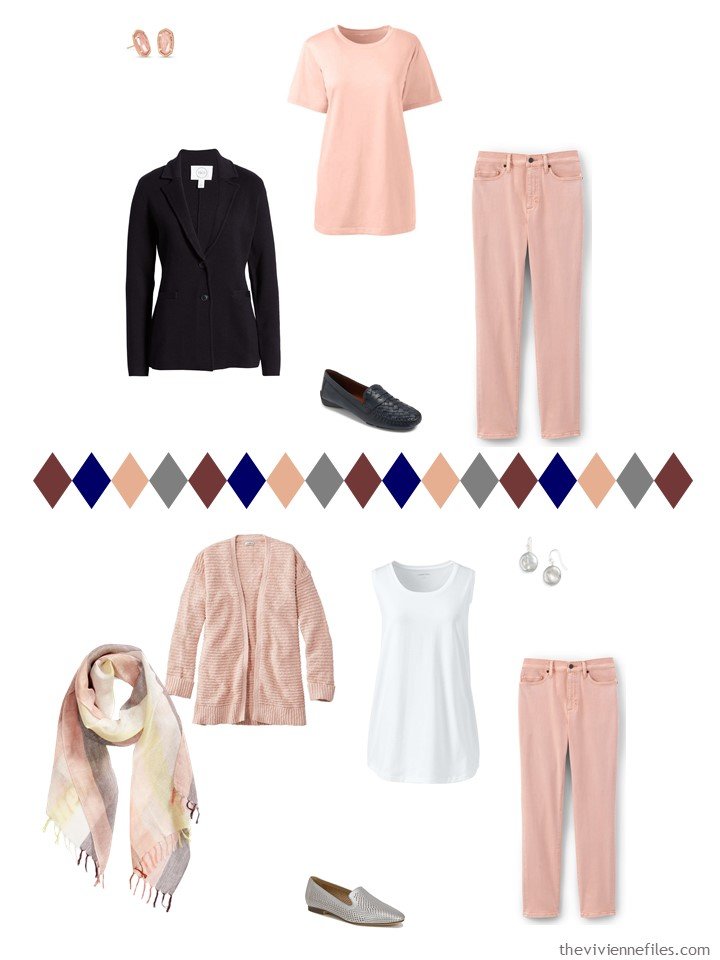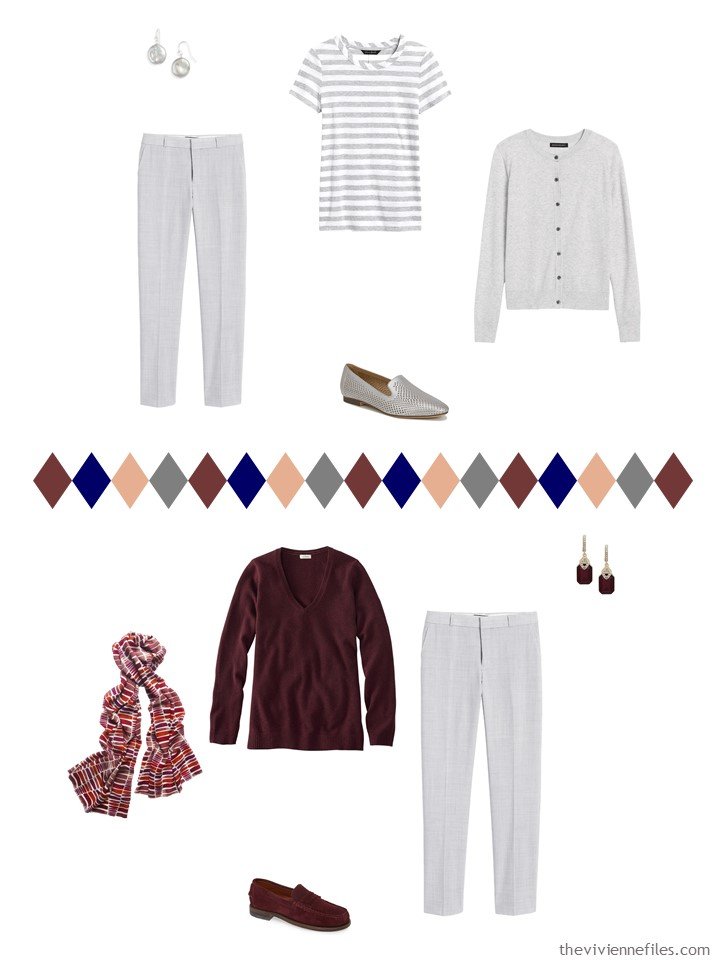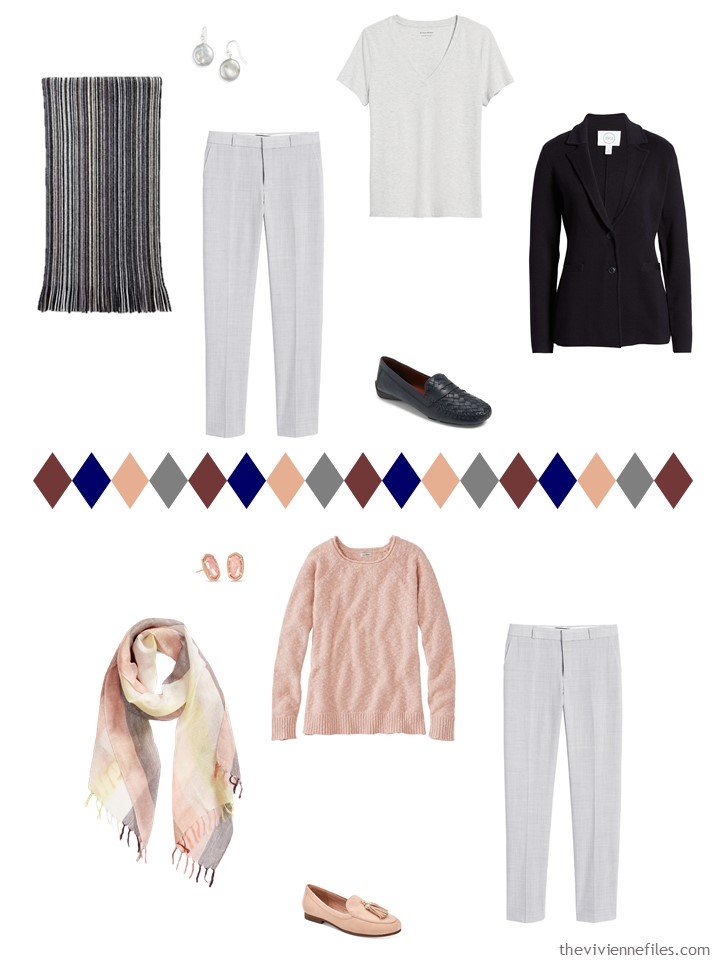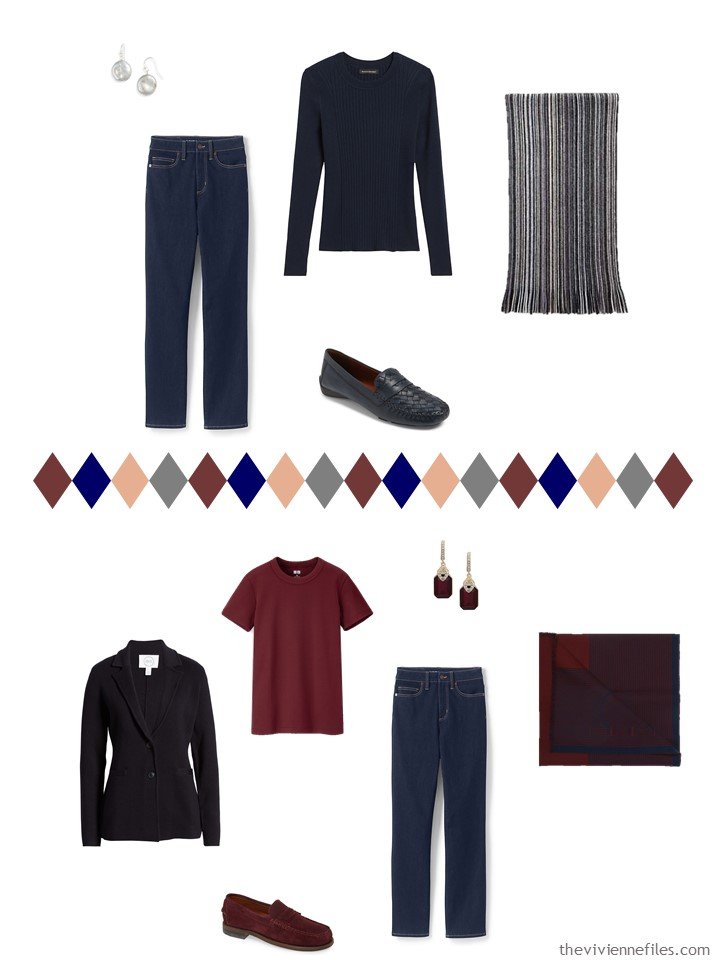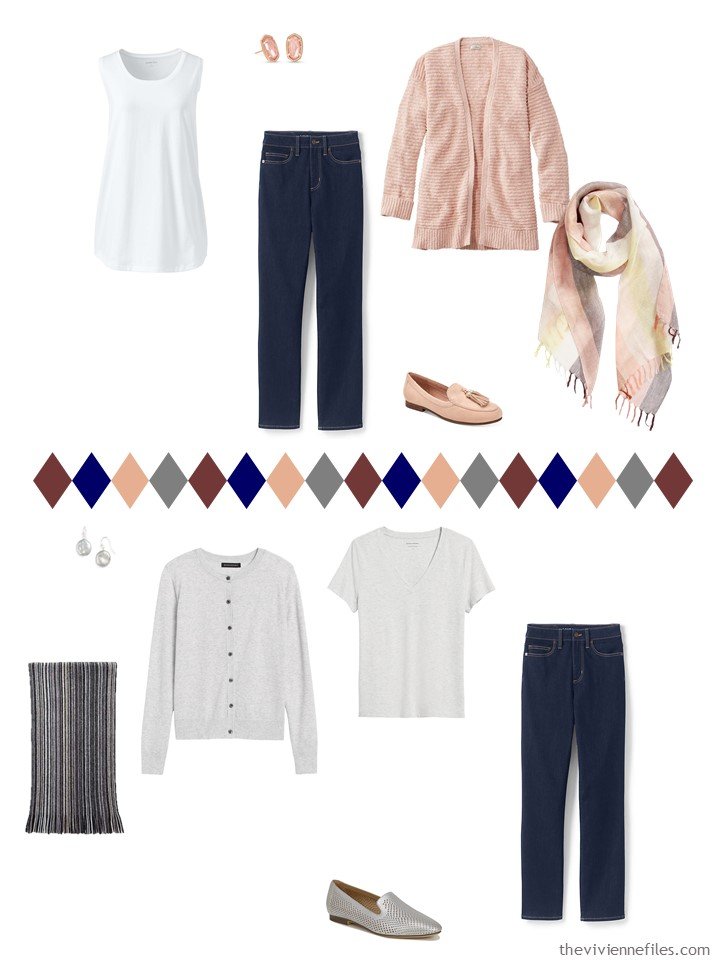 It's so easy to get dressed when your choices are finite, and you already know what pants you're wearing! It's like the ease of getting dressed when you travel….
love,
Janice
p.s 3 years ago, I was looking at garnets. Has it really been 3 years since we had a series about birthstones?