February 24, 2020
I thought that shirts like this would be EVERYWHERE by now… Silly me!
But after I thought for a minute about the overall plan, I realized that any lightweight shirt in which one can roll their sleeves is what we really want. This shirt covers the back of your neck when it gets too sunny, protects you from vicious air conditioning, and covers anything that you'd like to keep under wraps! (these shirt can make great swimsuit coverups…)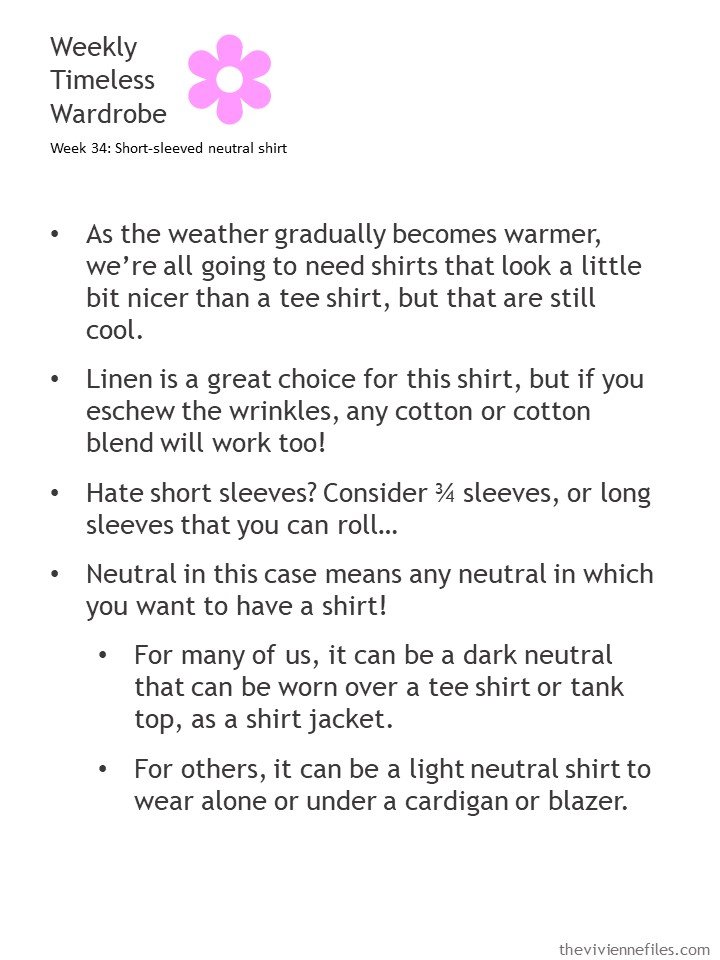 First up, remember our 6 scarves? There are, of course, nice summery shirts that are perfect with these scarves:
A shirt like this is perfect is you work in 1 of those "no shirts above the elbow" environments (I promise you, they exist!), but you want to go outside during lunch and sit under a tree…
If you want to tone-down a tee shirt (this following one is gold!), an over-shirt of some sort is the perfect way to do it. Maybe it's got an inscription that you don't want everyone to see? Or it's a bit revealing, because you've got romantic plans later? Fear not…
Maybe you just want to look fresh and crisp…
If you're outdoors a lot, a shirt that repels insects and blocks SUV rays is always important! This is one of those "is your neck getting sunburned?" moments:
If the rest of your outfit is understated, some dots can be fun!
Maybe leopard is one of your neutrals?
This wardrobe finally looks VERY different – a new accent color! While this means that I can't wear this new pink shirt under a cobalt cardigan, that seems a small price to pay for the added verve of another accent color!
The list of remaining items keeps getting shorter and shorter…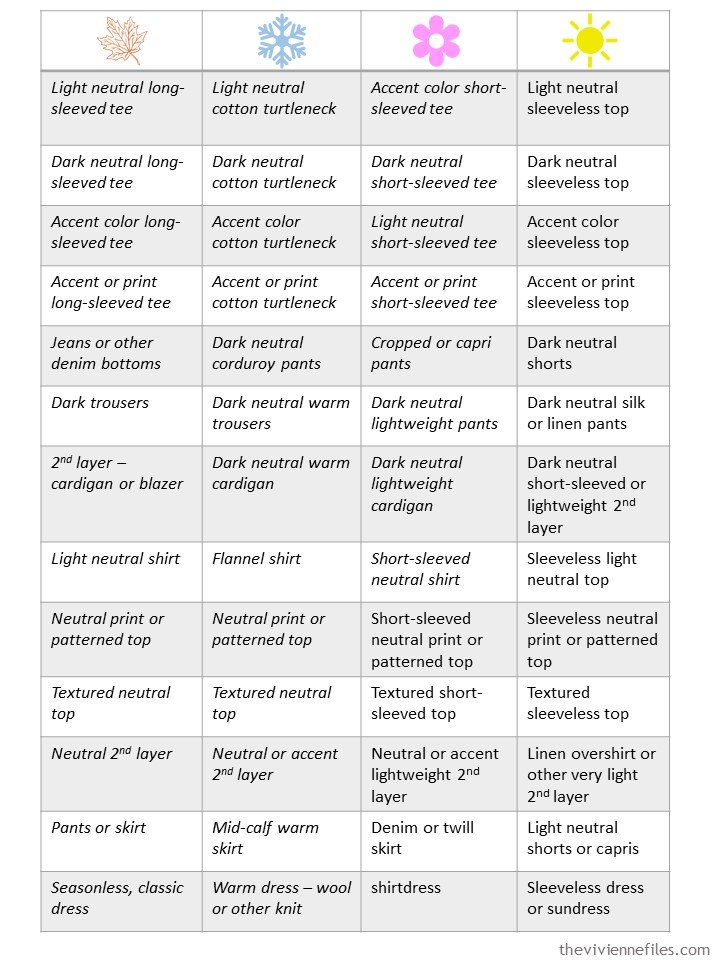 It's going to be interesting to see how this all works out, in the end! I have some ideas…
love,
Janice
p.s. Four years ago we built a capsule wardrobe in brown, camel, cream and turquoise – 1 Piece at a Time.