February 26, 2020
I'm currently in Florida, and the weather is changing every few minutes, it seems! So I thought that I'd share a wardrobe that spans a range of warm-ish weather…
Let's start with some pink!
Some days it's plenty warm enough to go swimming, and other days you definitely want "real" shoes, socks, and a sweater! If you're traveling to a destination like this, you've GOT to plan ahead…
It makes sense that the bone garments will be for the warmest weather…
These last 4 pieces offer a lot more options…
I have a blonde friend (or 10!) who would be beautiful in this wardrobe. These aren't my colors, but I could travel for a long time with this in a bag: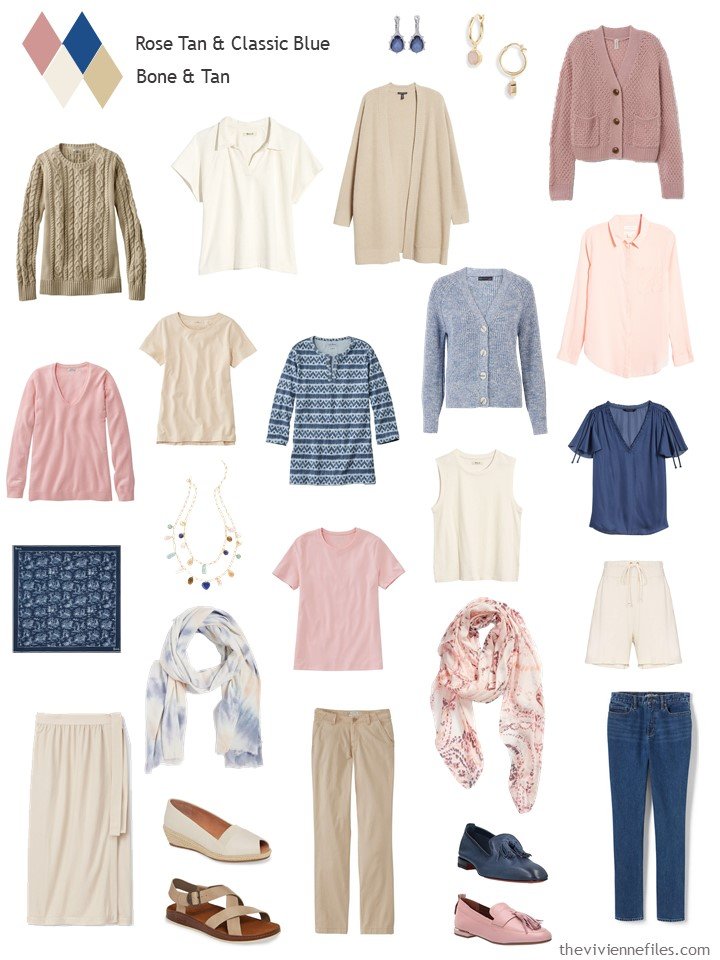 When I started looking at outfits, I thought I would show an outfit for cooler days, alternating with an outfit for nice sunny days! It's comforting to know that you've got choices…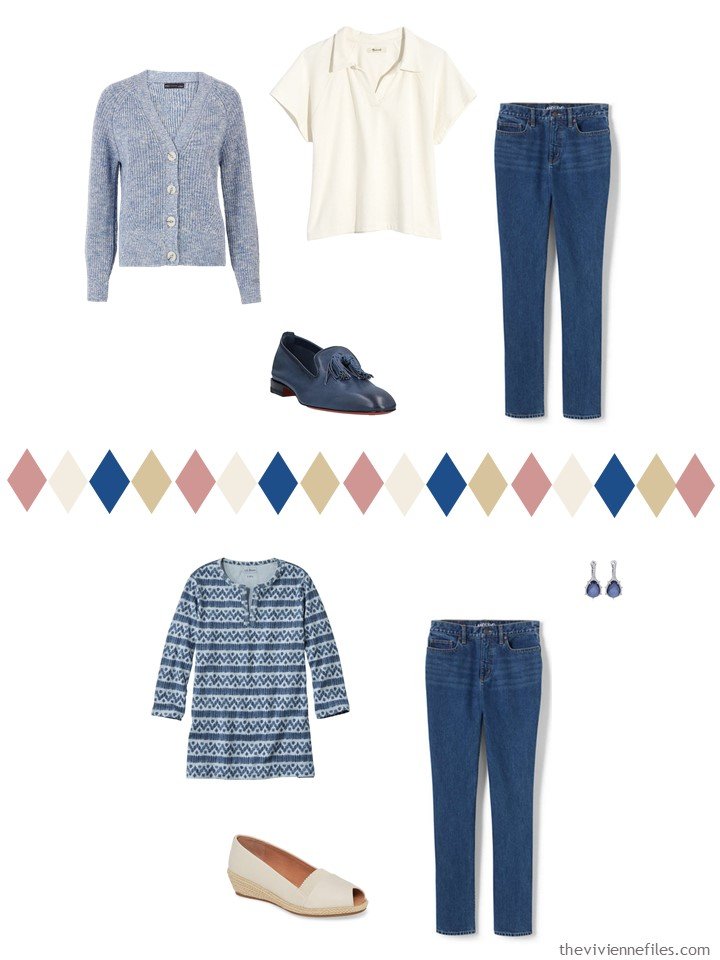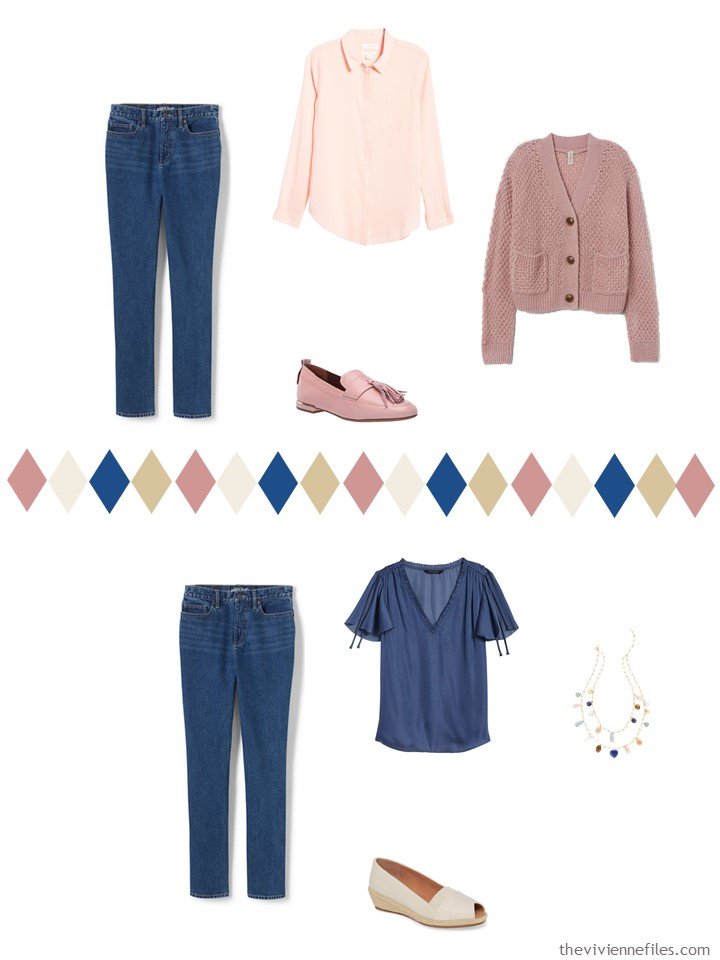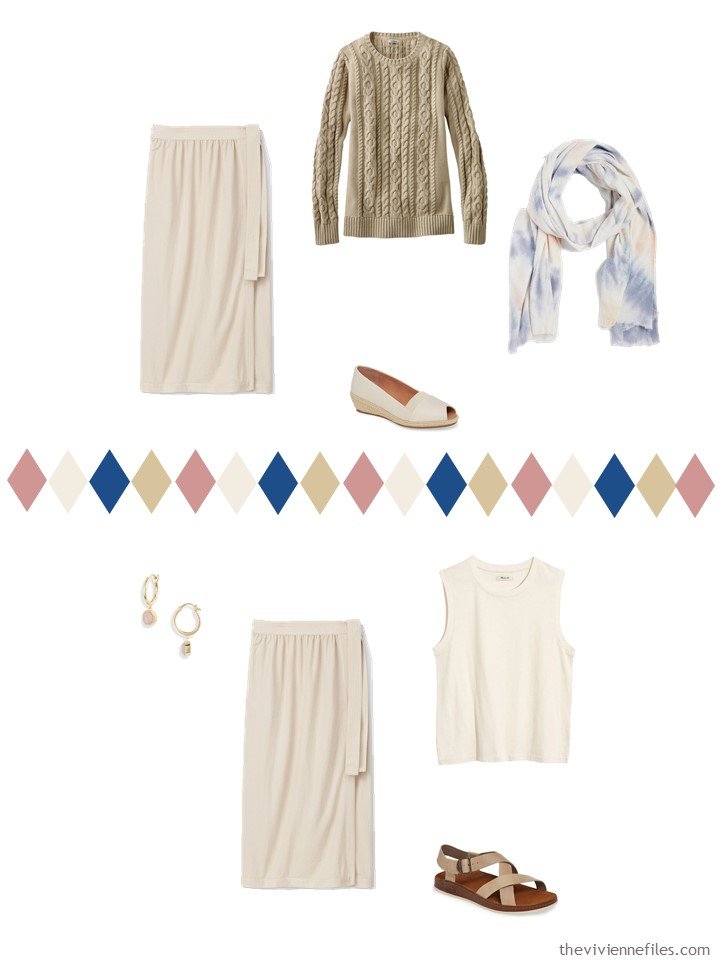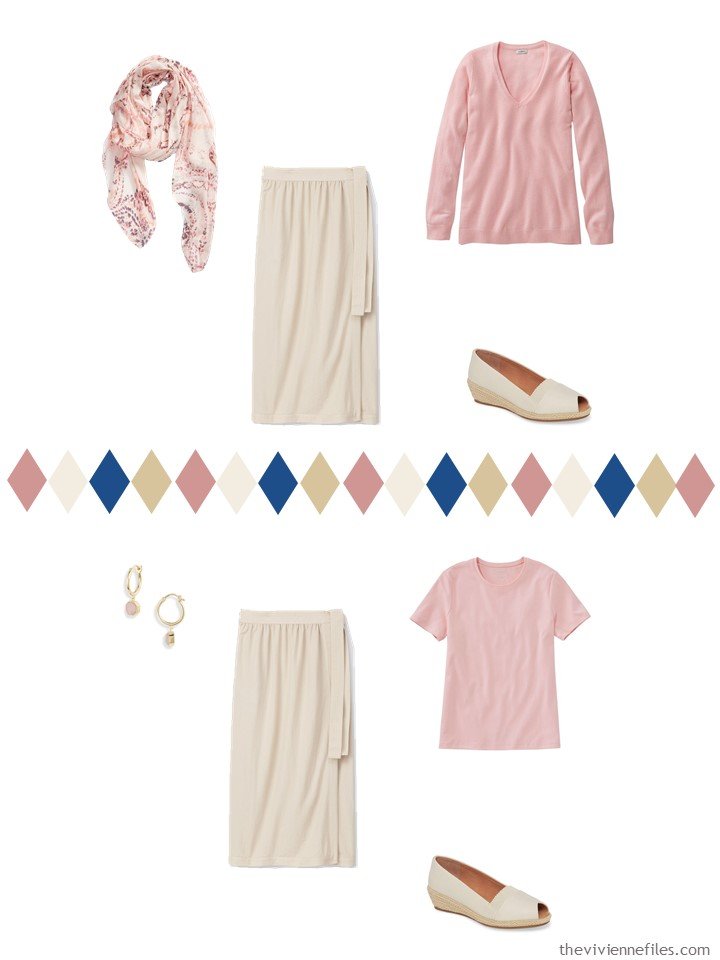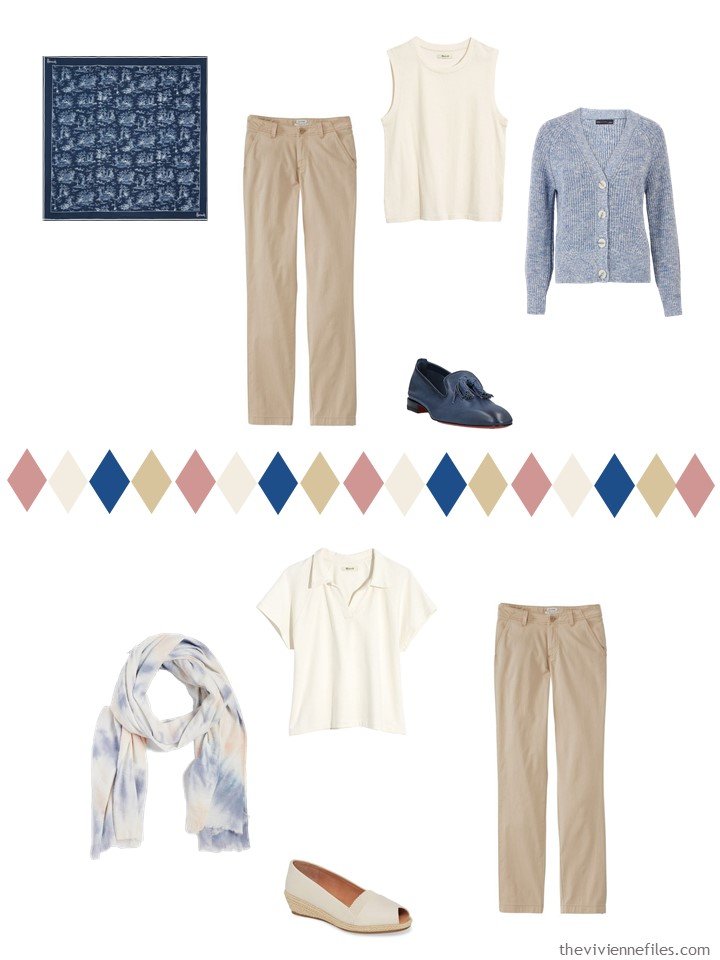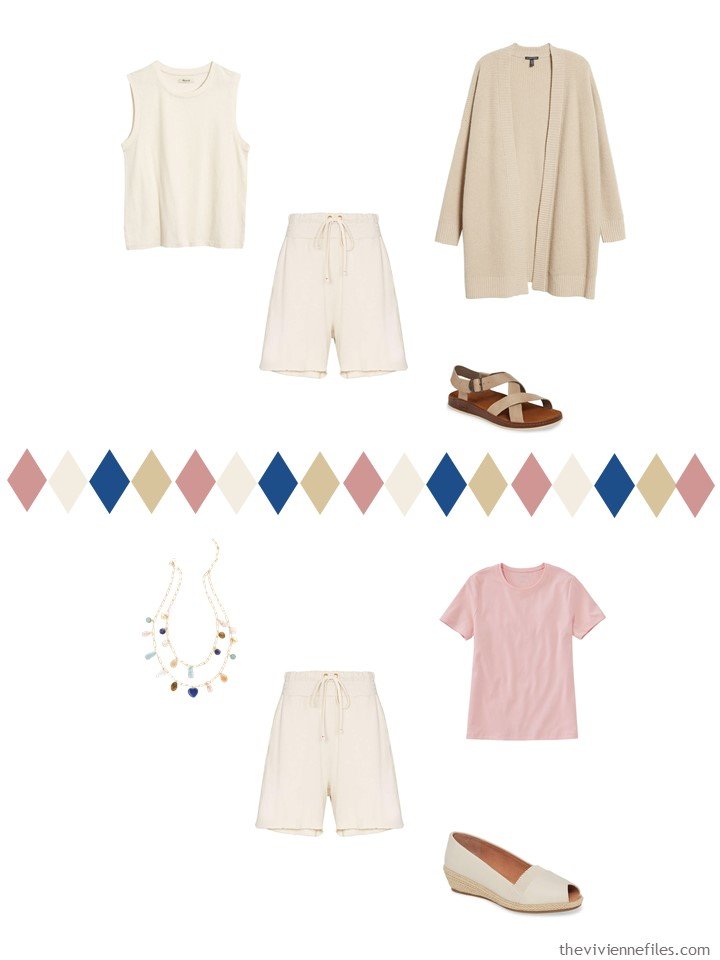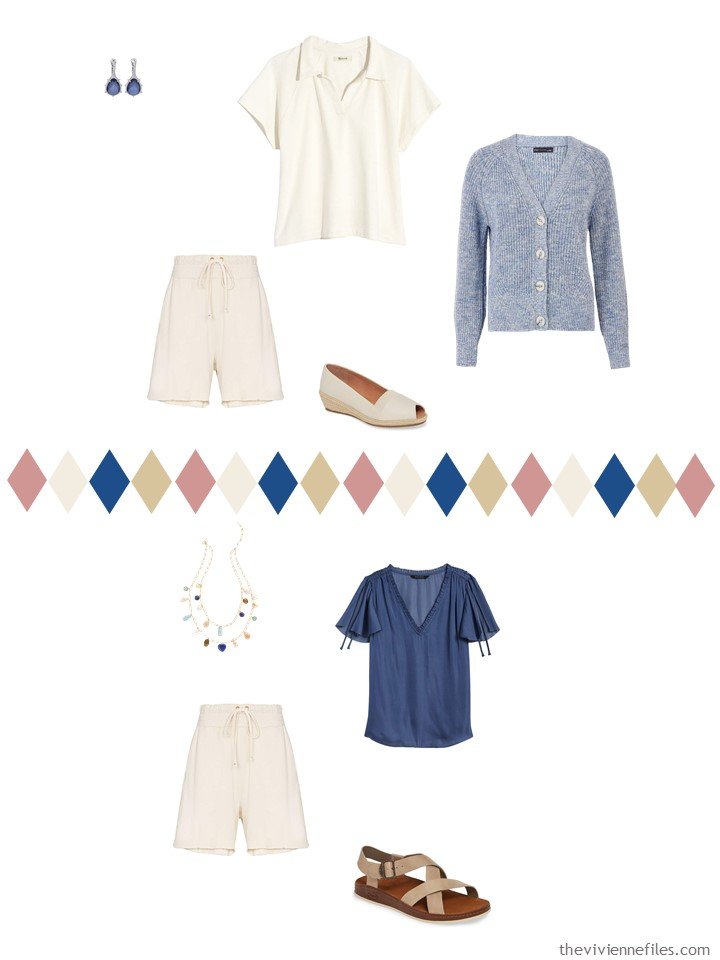 If you often travel to the same destination, it's not ridiculous to assemble a wardrobe like this and keep it just for your trips. I'm at the point that I actually leave clothes in Florida – I travel like a movie star with just my handbag!
love,
Janice
p.s. 3 years ago, we tried to decide if a lovely floral scarf was worth buying by imagining the ways in which it could be worn.