February 27, 2017
I saw this, and was immediately captivated. I am, of course, two months into a year without shopping, so the question of buying the scarf isn't really relevant to me personally, but it is something that we all confront: "Should I Buy This?"
It's an intriguing scarf – it's not really a traditional floral design, and the color scheme is subtle and quite pretty. I imagine that this would be very flattering on a lot of women! (and it comes with an ivory background – rather than the black – if that appeals….)
My thinking? Imagine a spectrum of outfits – from very casual to somewhat dressy – that would be perfect with this scarf. And then think seriously – are these outfits that I already own, or that I would be willing to eventually purchase?
So I'm starting with shorts, and migrating gradually all the way to a dress…
Okay, I admit that this jacket is eye-wateringly expensive, but it's such a perfect addition to this wardrobe that I would have to be completely daft to pass it over. I really want you to see the possibilities of a textured fabric with this scarf…
As I love to do, assembling all of the pieces of clothing together gives us a wardrobe that spans seasons and levels of dressiness. For one of those trips that includes a few destinations and a range of activities, this might be worth considering: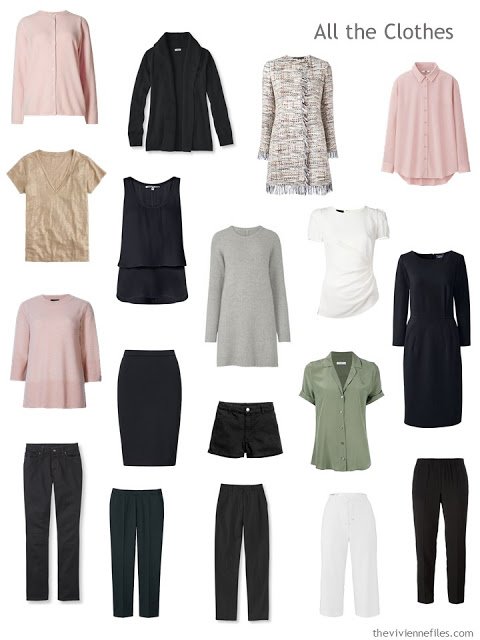 And THEN it occurred to me – this is an EXCELLENT start to a Project 333 wardrobe! If you're really stuck on what to include, or how to get started, this might be one way to think about it: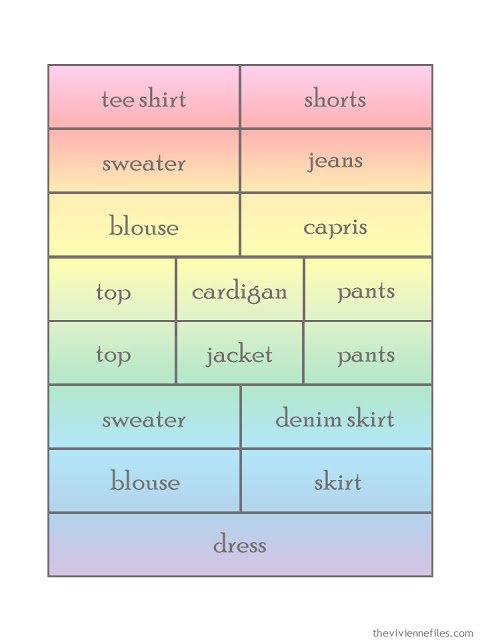 Just for fun, and just to test the thesis that this could be a versatile wardrobe, I pulled together 8 more ways to wear these pieces. Sixteen outfits from 17 pieces of clothing isn't a bad ratio – and I'm quite sure that I could find more ensembles without a lot of anguish!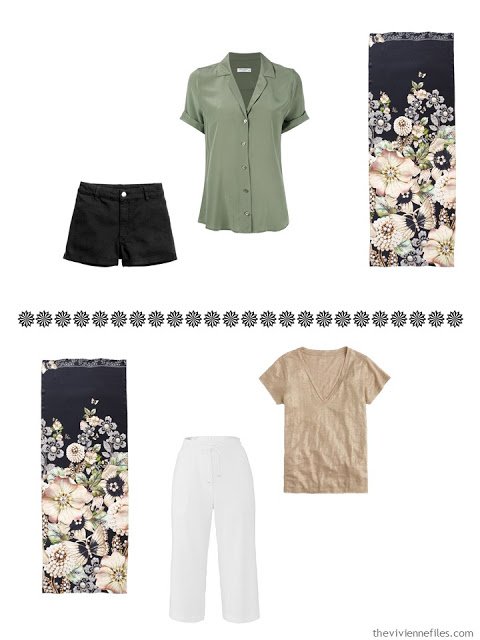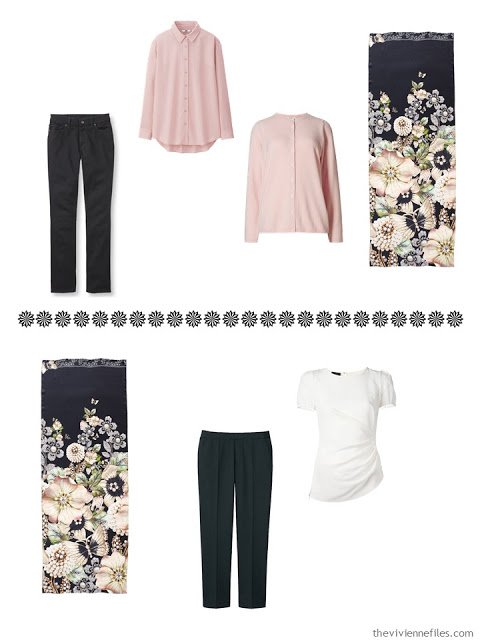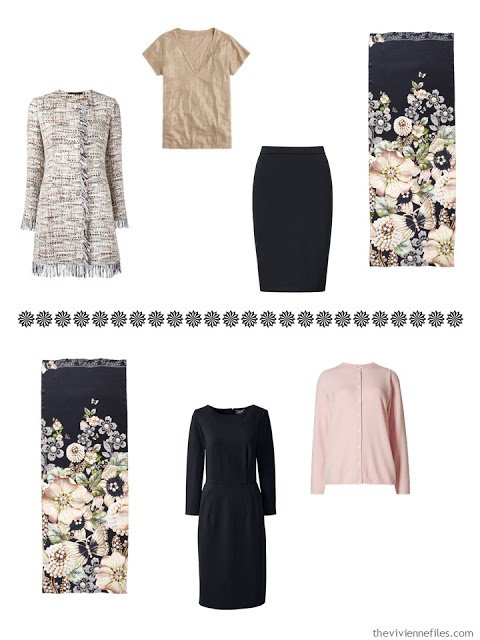 Should I put accessories with these outfits? Please say yes!
love,
Janice