February 24, 2017
One last really fun visit to this Salvador Dali painting, and the wardrobes inspired by his color choices: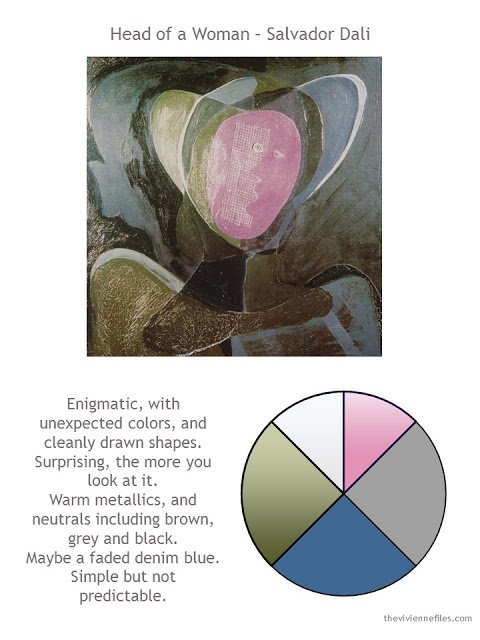 The original wardrobe was for a woman who spent a great deal of time in fields and forests; today's heroine spends her time at the shore! Waterproof footwear, nylon bags, shell-inspired jewelry… Nobody but you might notice that you're consistent in your choices, but you will ALWAYS feel like yourself if the water is your second home!
Small earrings don't have to be boring, nor predictable:
If you're going to spend a lot of time near water, a water-resistant backpack is very useful…
Sunglasses, ALWAYS.
Yes, no matter how casual you are, you can always wear a scarf! Scarves don't HAVE to cost a fortune, but if you happen to love a scarf, WEAR IT, and let the chips fall where they may. Accessories are not meant to lay in a drawer waiting for the "right" occasion…
I'm mostly grown-up, but I still have a weird weakness for lockets! (I have nothing to hide in one, but no matter…)
And that bottom locket also looks a bit like a ballerina…
Water shoes! If you want to really enjoy being near water, it's important to be able to relax and not worry about your footwear, I say!
If you like water, pearls and pearly-finished metals might appeal…
Speaking as someone who had a potentially pre-cancerous critter hacked off of my scalp last month (resulting in a MASSIVE hair cut…), I'm strongly in favor of hats for all of us who spend time outdoors… Don't sacrifice a foot of curly hair to your dermatologist, no matter how cute he is!
Water sandals… Sense a theme?
Generally speaking, most of us need to carry at least SOME essentials with us. If you're going to be outdoors, a durable nylon cross-body bag just makes sense.
And finally, if you're REALLY going to hang out near the shore, it just might rain… Being prepared was never so much fun!
If I had to start from scratch, this wardrobe might be just the ticket…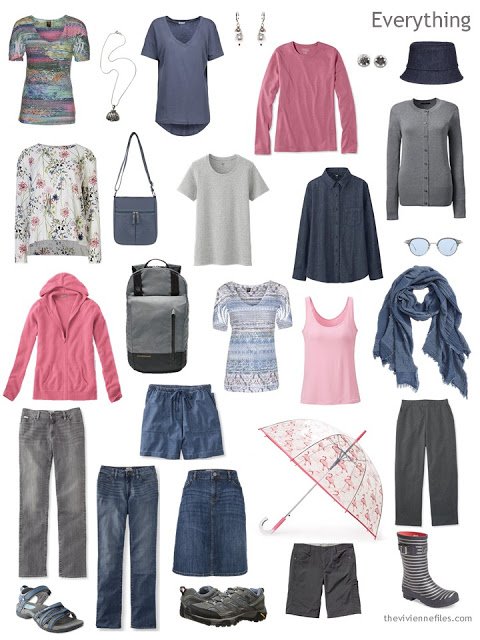 love,
Janice
More from the Salvador Dali, "Head of a Woman" series: