January 23, 2017
On Friday, I expanded the original travel capsule wardrobe into a more complete "Four x Four" capsule wardrobe, but the real fun comes with adding more accessories!
When our heroine originally packed for her winter weekend on the farm, these were her accessories – lots of scarves!
Just for reference purposes, and to enjoy this painting one last time, this is her style inspiration: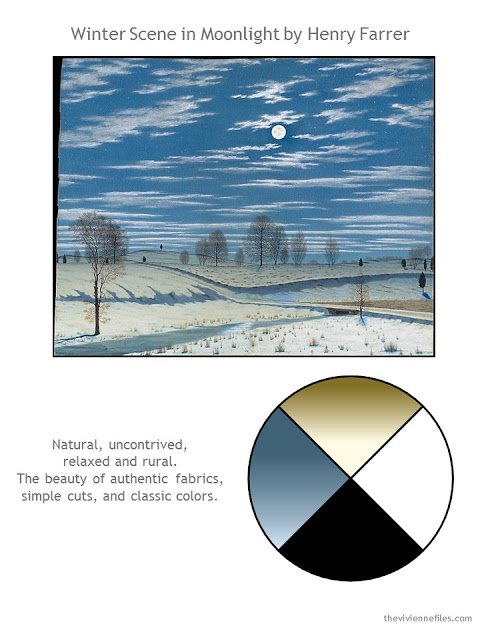 For normal life, constantly wearing boots won't work, so we probably should start by getting her a comfy pair of loafers…
And just because I'm bracelet mad these days, another star bracelet could be a fun addition. It's a good thing that I'm in a shopping moratorium this year, because these ALL are very appealing…
And of course, most women want a nice handbag…
Earrings! You might never wear them, but for those of us who do, a 2nd pair is essential:
Scarves are very important in cold weather, but every now and then it will be warm enough to take OFF your scarf; a necklace is a nice little detail at the neckline of this simple denim dress:
Most of us are finding that our ankle boots are pretty frequently worn, so I'm considering them essential, for this heroine.
I don't know why, but we often forget that we can wear more than 1 or 2 rings. They don't have to be lavish, life-long investments, either!
And if you've got to wear socks, make them fun!
This is such a great wardrobe now; it could almost make one wish for the prolongation of cold weather.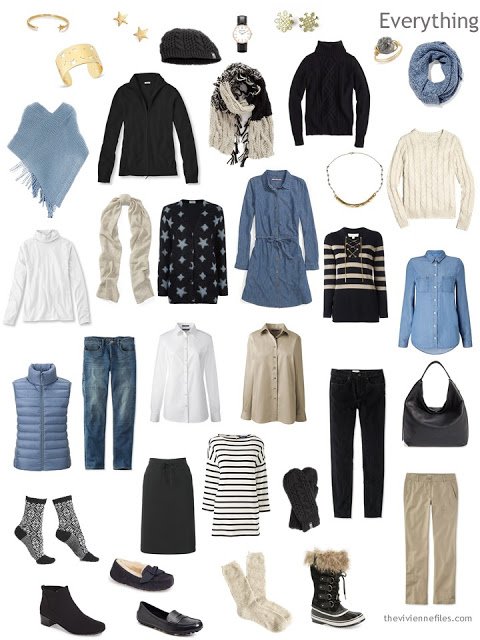 Almost…
love,
Janice