March 27, 2023
I love this one…
Were I to ever find myself in a situation where I was going to wear a lot of beige (it could happen!), these would be my favorite accent colors: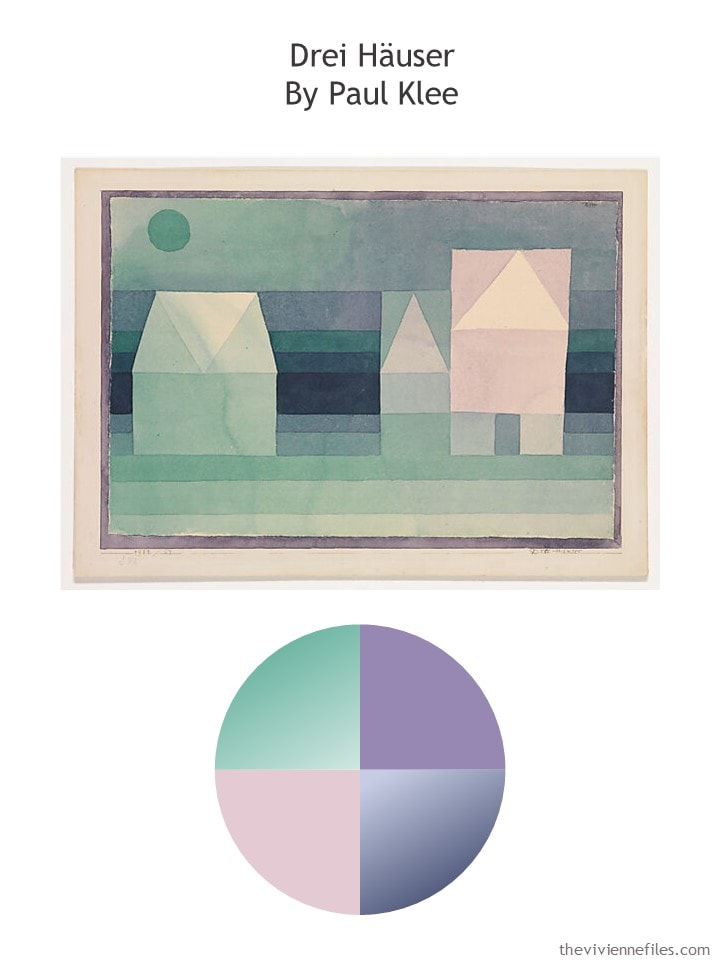 As is true with all 4 of our "beige" heroines, we are starting with 8 garments…
Our heroine was VERY patient in finding her accents; patience is probably the most important quality to bring to any shopping!
But it was worth it – her selections are varied, and lovely!
She takes a close look at her 4 by 4 Wardrobe Template, just to make sure that she didn't lose her discipline at some stage!
I suspect all of us have some rogues in their closet, eh?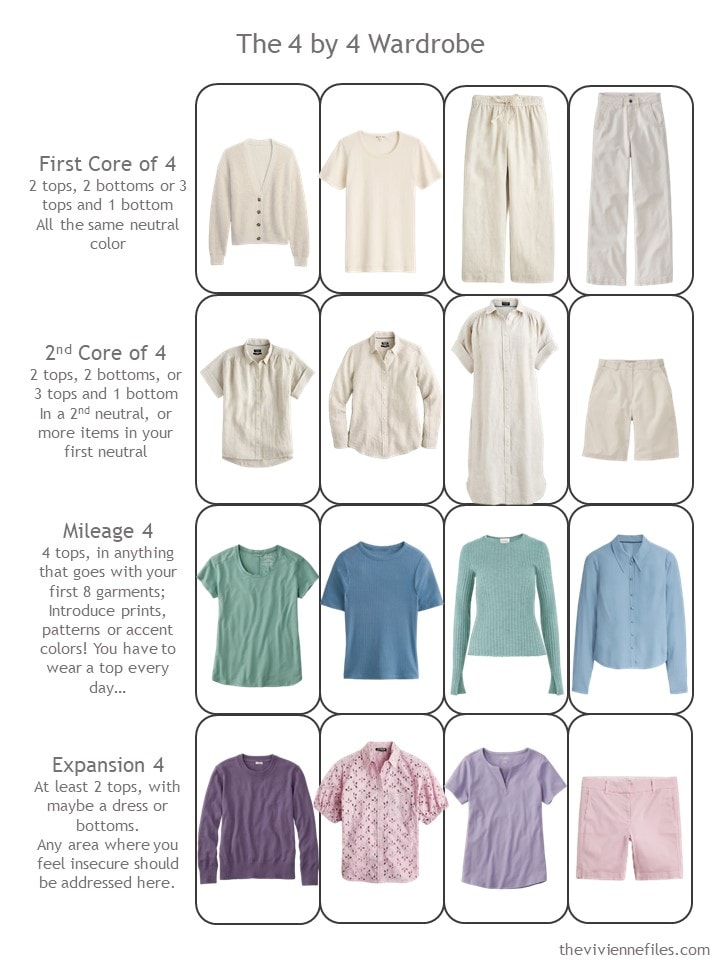 She then arranges all of her clothes in a more natural way to view them – I think this looks deliciously appealing…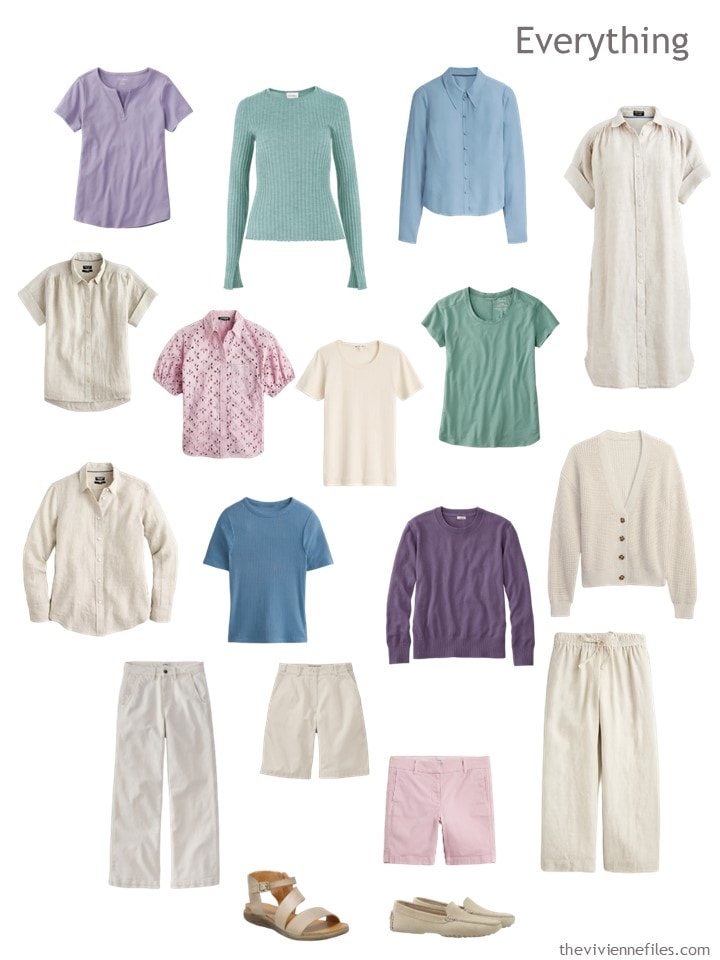 Am I going to have to accessorize these wardrobes? I think they all would benefit from some more shoes, jewelry, and scarves to bring balance to the "beige bottom" outfits… What do you think?
Oh yes, she has choices! Imagine leaving these 16 pieces up at the cabin for the summer…. sigh….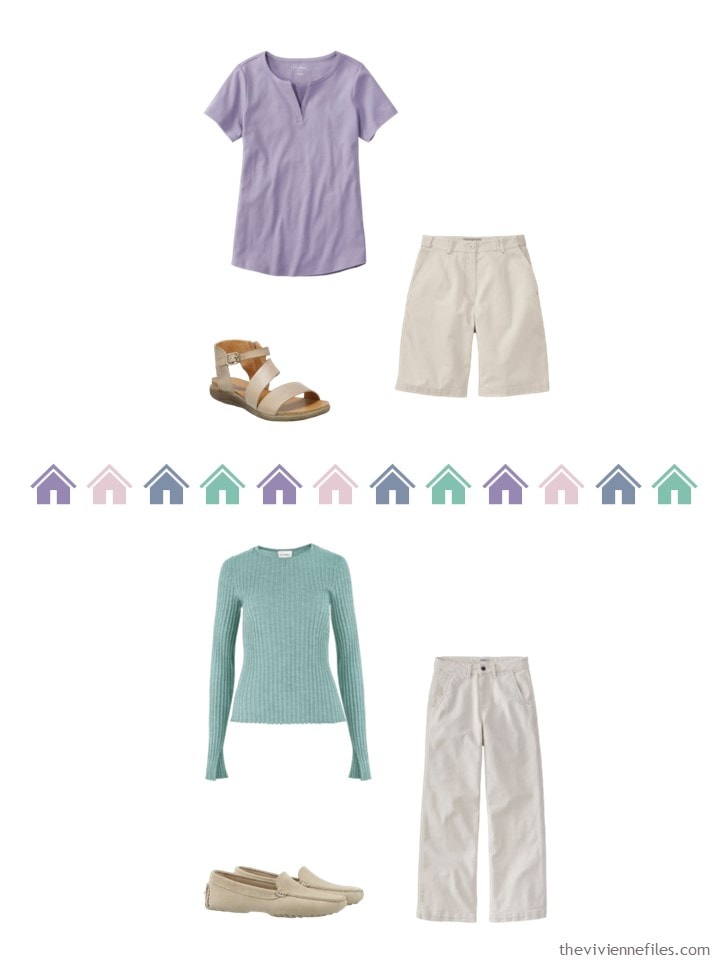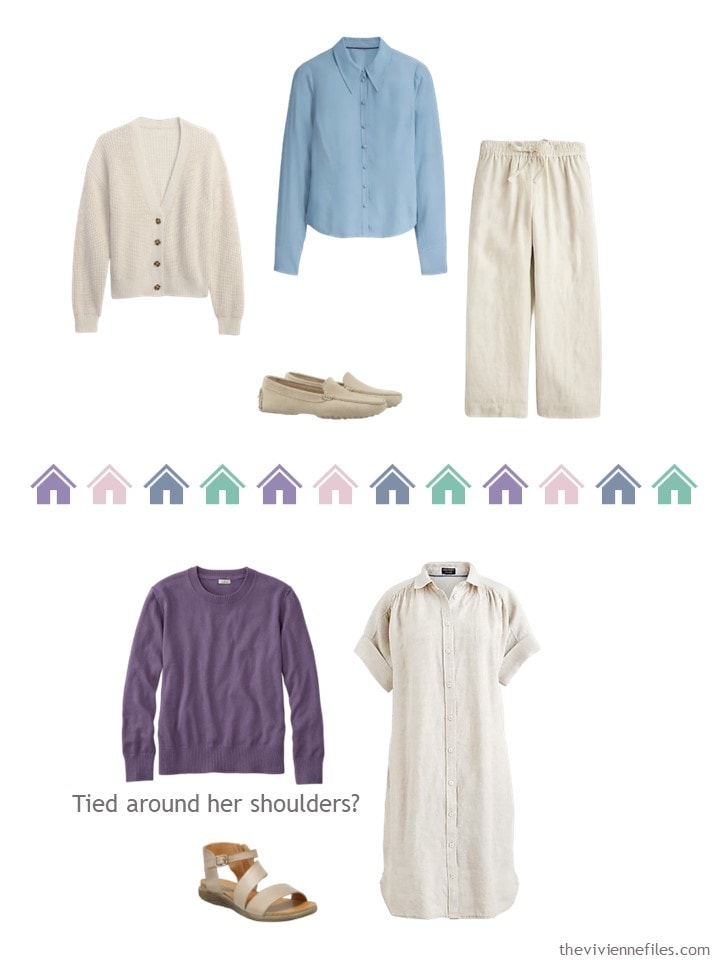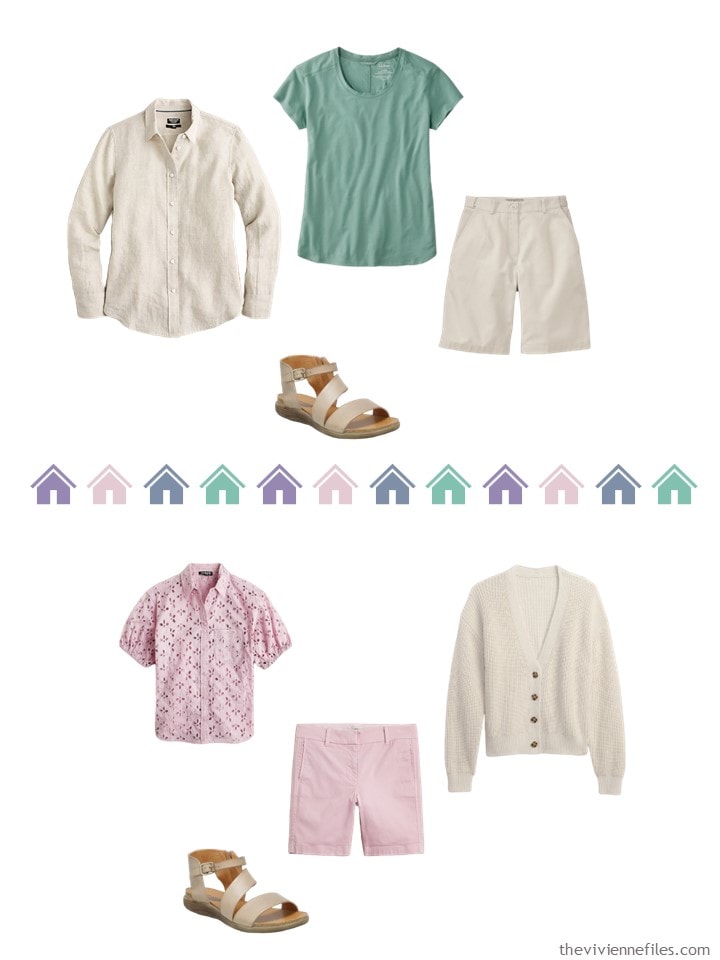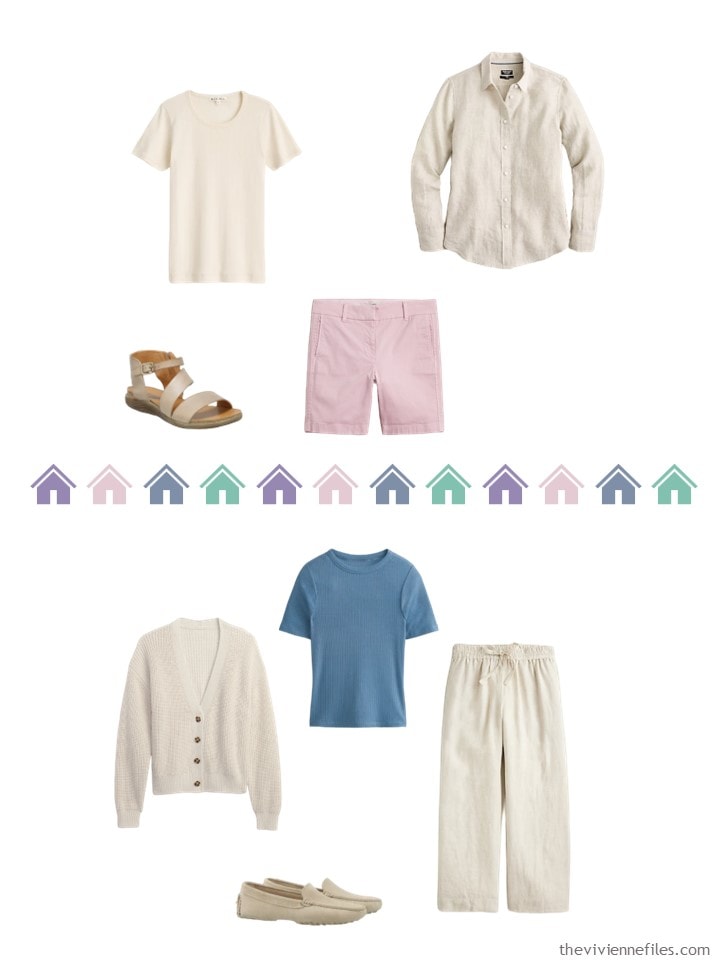 I have one more painting, and thus 1 more "beige-centric" wardrobe… And then we may need to accessorize!
love,
Janice
p.s. Not exactly 6 years ago, we looked at some Van Gogh, and some denim and beige…