March 28, 2017
I'm sure there's a story here, and I'm afraid it might be a sad one:
Even in difficult circumstances, van Gogh captures the exuberant energy of nature, in a very limited palette: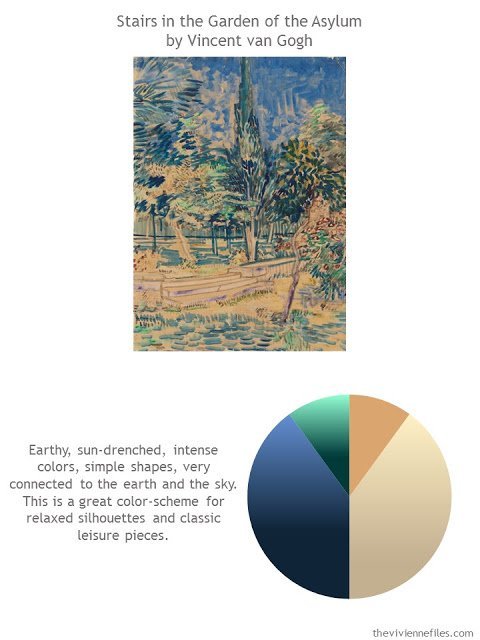 Celebrating Nature is Her Profession
Landscape architect – it was the title that she always wanted. So she started out working as a landscaper with a successful female manager, and she went to school in her spare time…
For a long time, she wore a uniform of khaki pants, and a bright green polo shirt with a logo, and a matching bright green jacket when the weather demanded. So when she finally wasn't in a "uniform" position anymore, she didn't feel the need for a wildly extensive wardrobe. She found that her simple khaki, denim and white wardrobe gave her lots of options…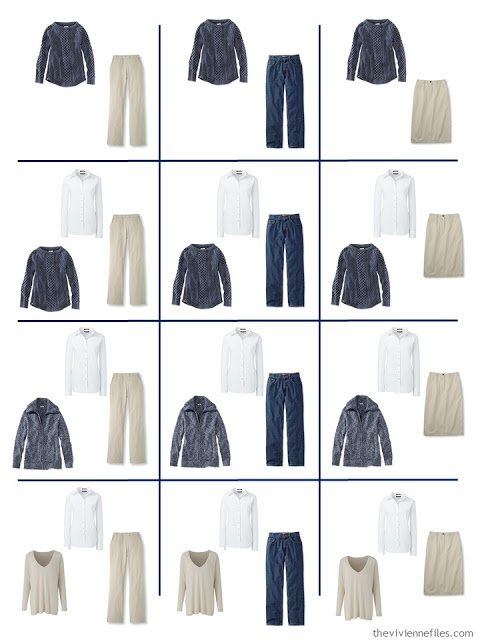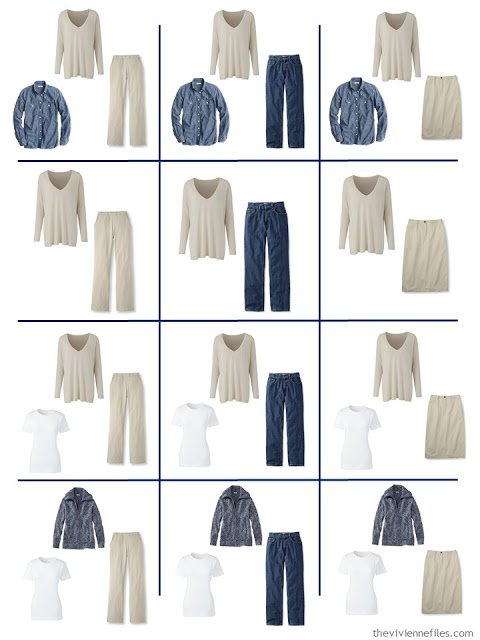 Now that she had some extra money to spend on her clothes, she was determined to do so with a clear plan: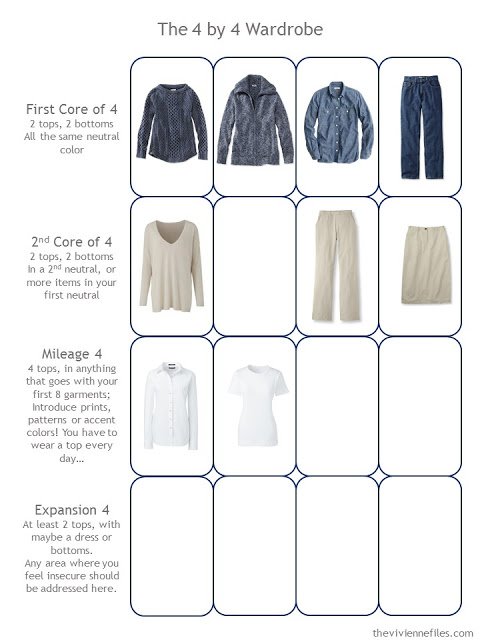 Of course, she would continue to wear green – it was part of her life! But not the bright green of her uniform – more of a deep teal that she really loved. And the allure of a warm caramel was not to be denied, either. When in doubt, she turned back to her Van Gogh inspiration to keep her on track:
She spent most of her time looking at seed catalogues, and books about historic gardens around the world – not a lot of fashion magazines in her life! But when she opened her closet door, she was delighted with what she saw: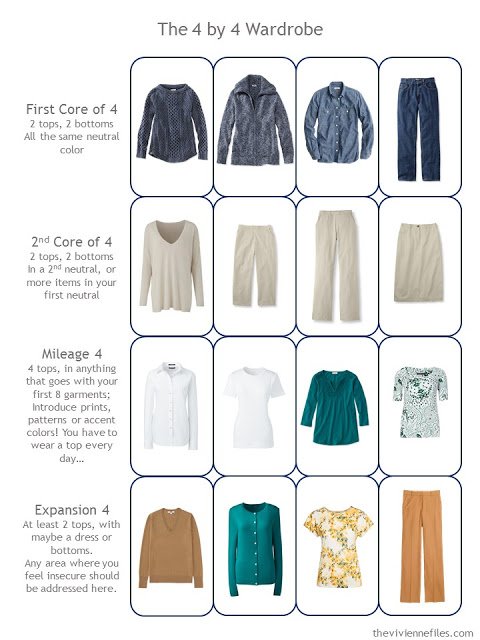 Most of the time she needs to dress nicely enough so that everyone knows who's in charge, and occasionally she even has to dress "up" for client meetings. Despite her small wardrobe, she has literally dozens of outfit options.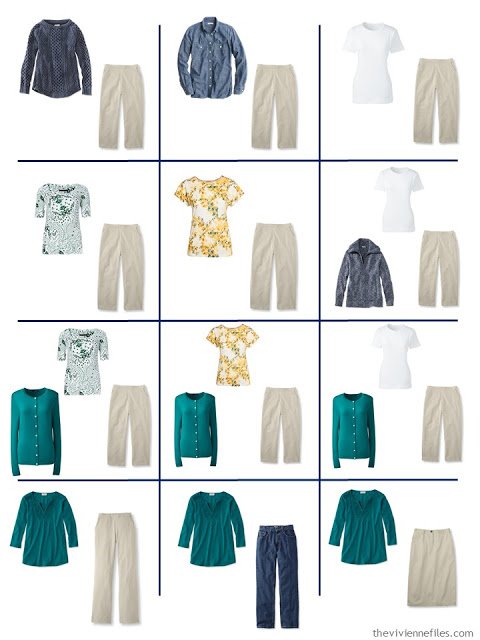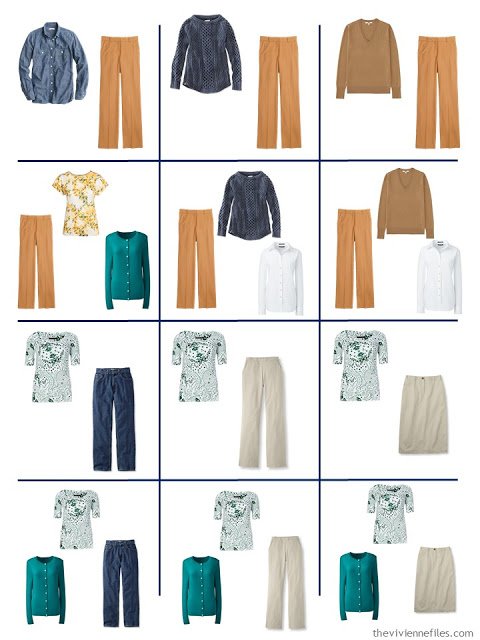 Most of her friends have wardrobes that revolve around a core of denim and khaki, but they're never worried that they're going to be dressed alike. She's going to meet up with them at the end of the week, and it will be interesting to see how they've each put their own very personal "spin" on their neutral wardrobe cores.
love,
Janice
PS – For more articles about building a wardrobe from a core, check out the 4 x 4 Wardrobes page.