March 29, 2023
I love this too!
This heroine is committed to switching to a warmer, lighter wardrobe, although it's a bit difficult; those of us who wear a lot of black might find this change a challenge!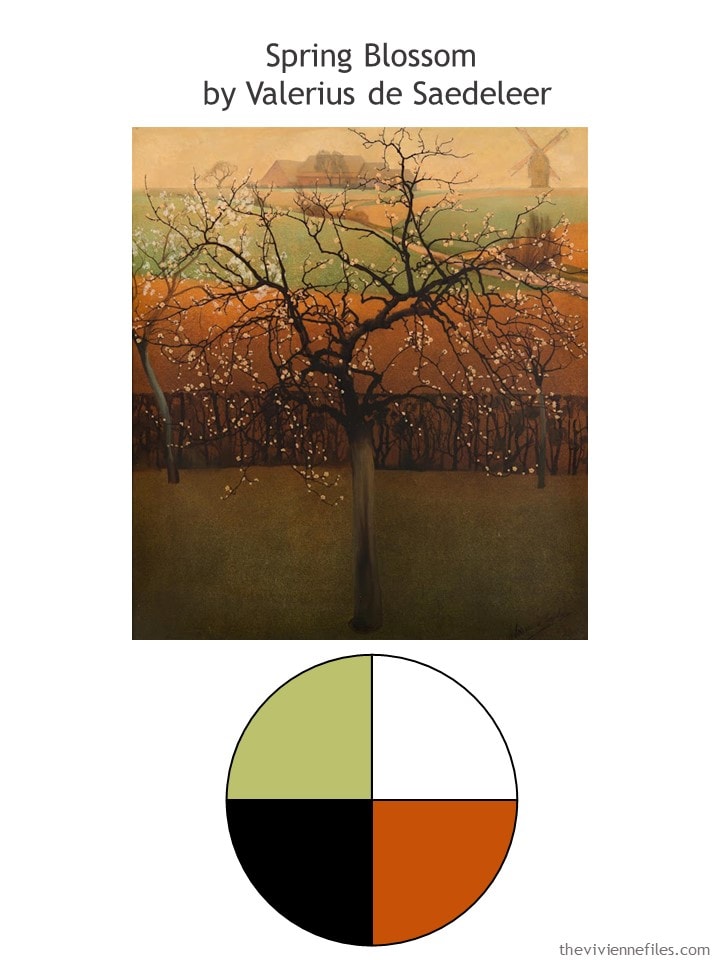 She's starting with the same 8 beige garments are her 3 friends…
Her accent garments are a great assortment:
She's pretty happy with how her 4 by 4 Wardrobe looks…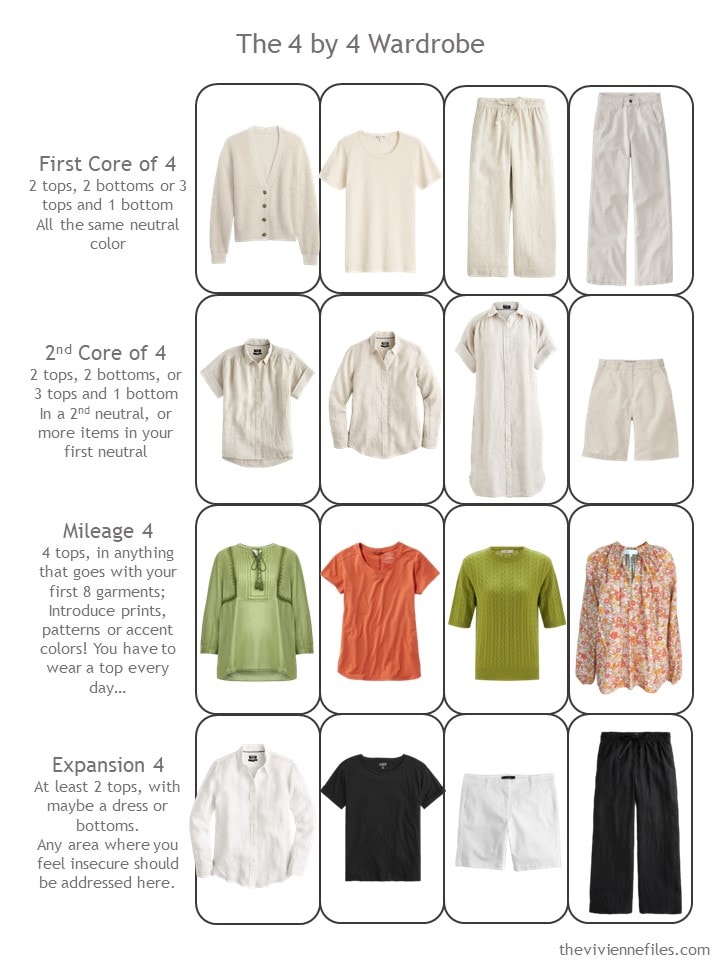 And when she gets all of her things in her closet, she loves the way it looks; she can already see all kinds of options, from crisp black and white to warm green or rust with beige…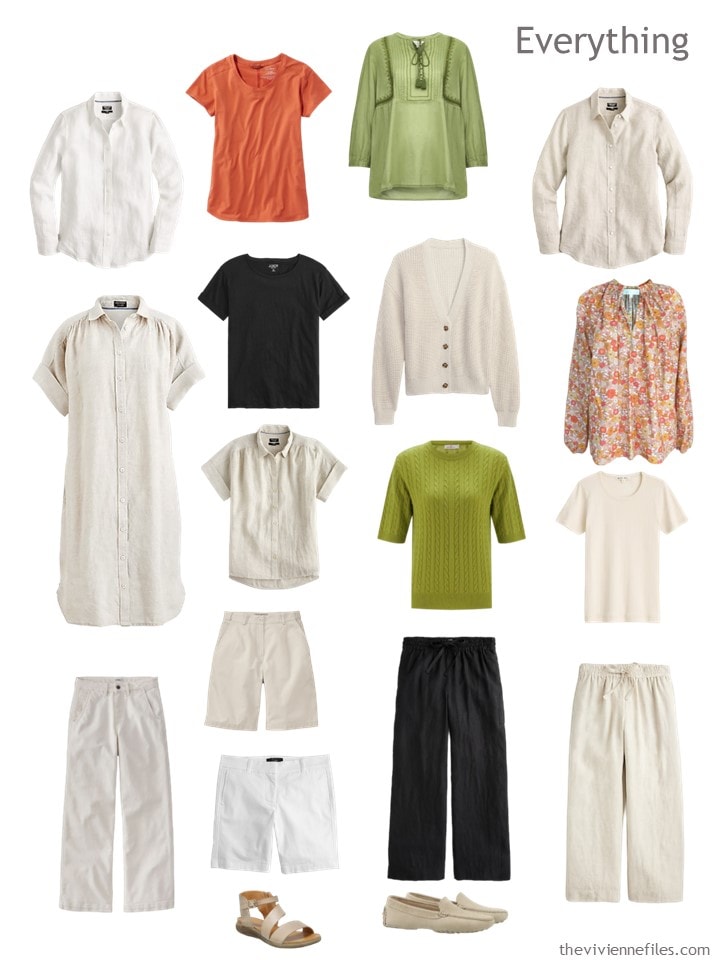 But as ALL clever heroines will do, she assembles a range of outfits in her mind, just to be certain that she will be able to get dressed without stress!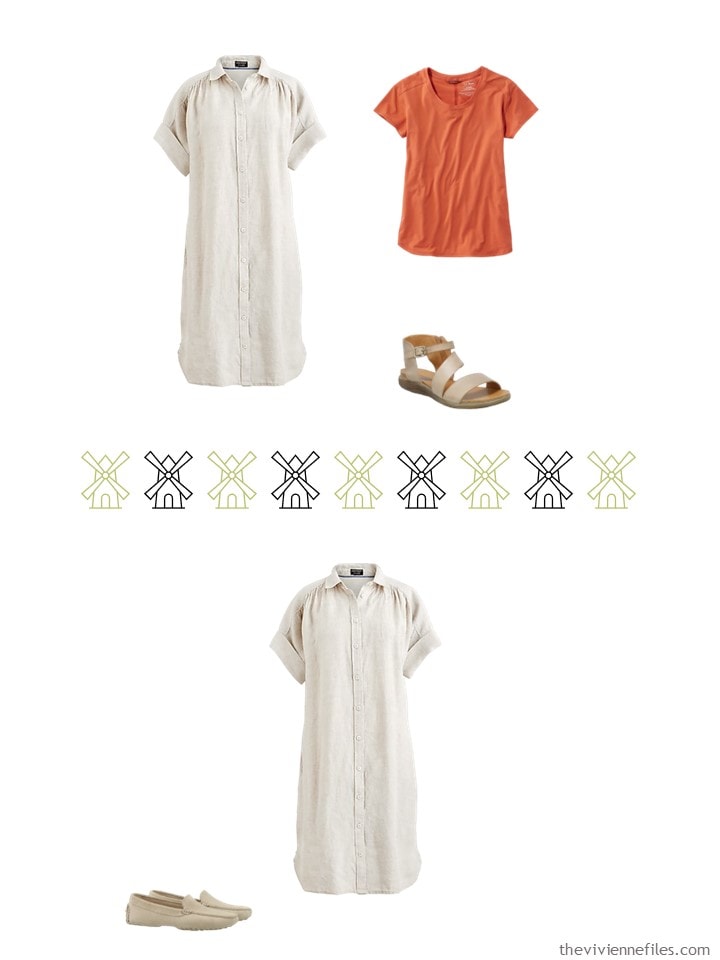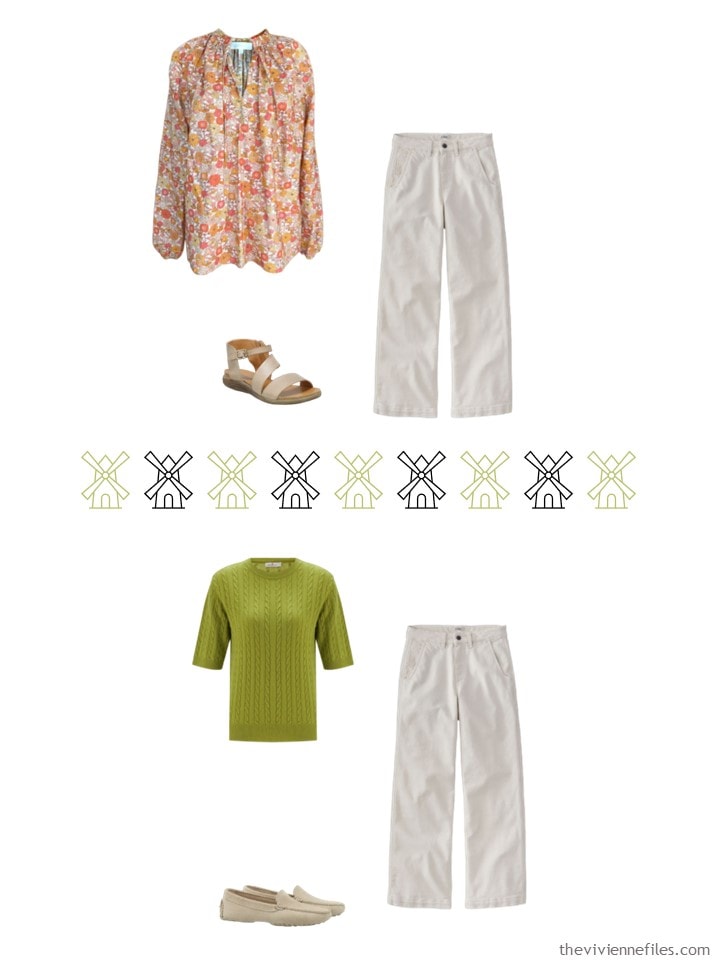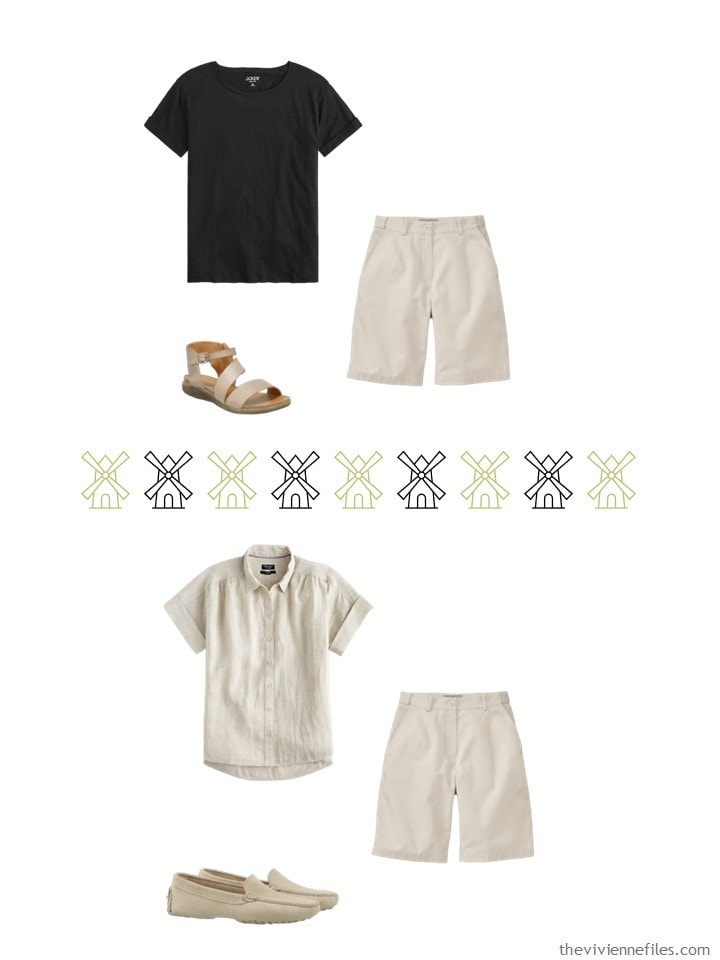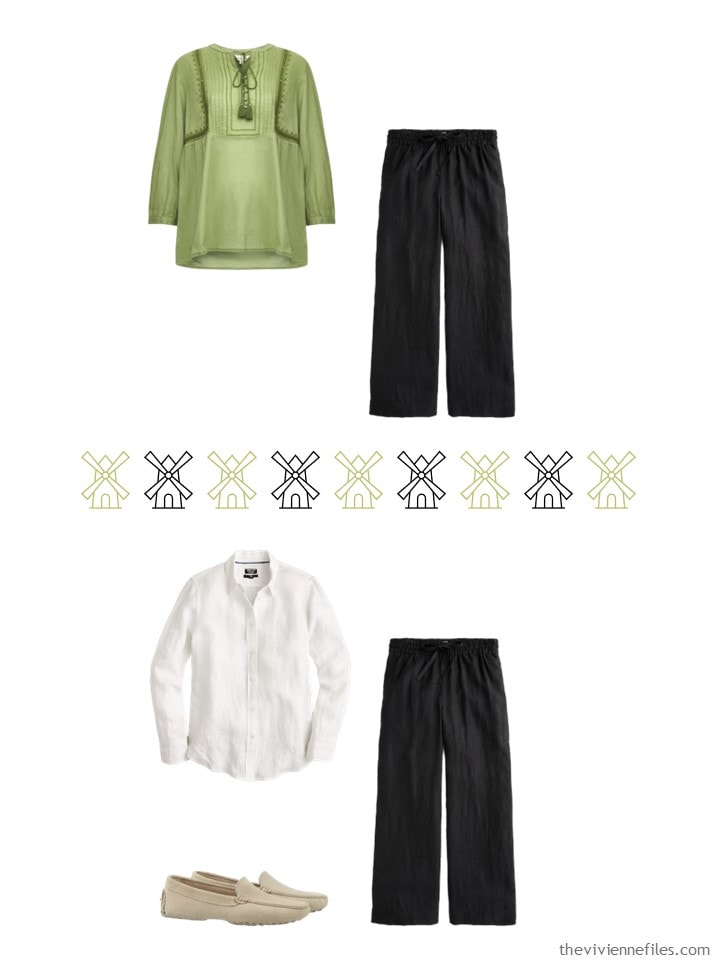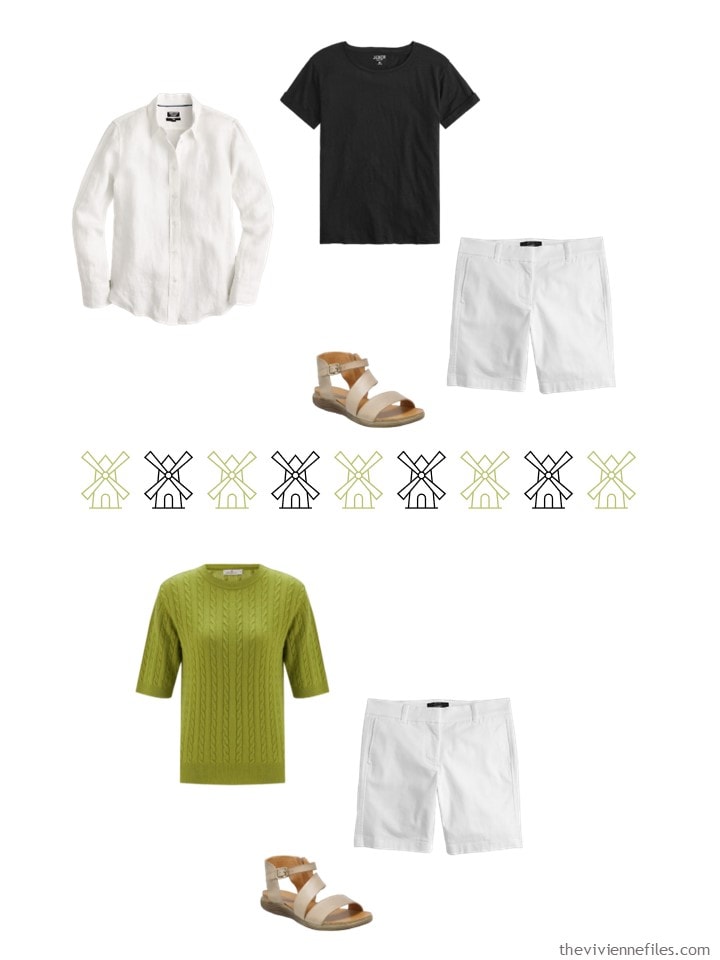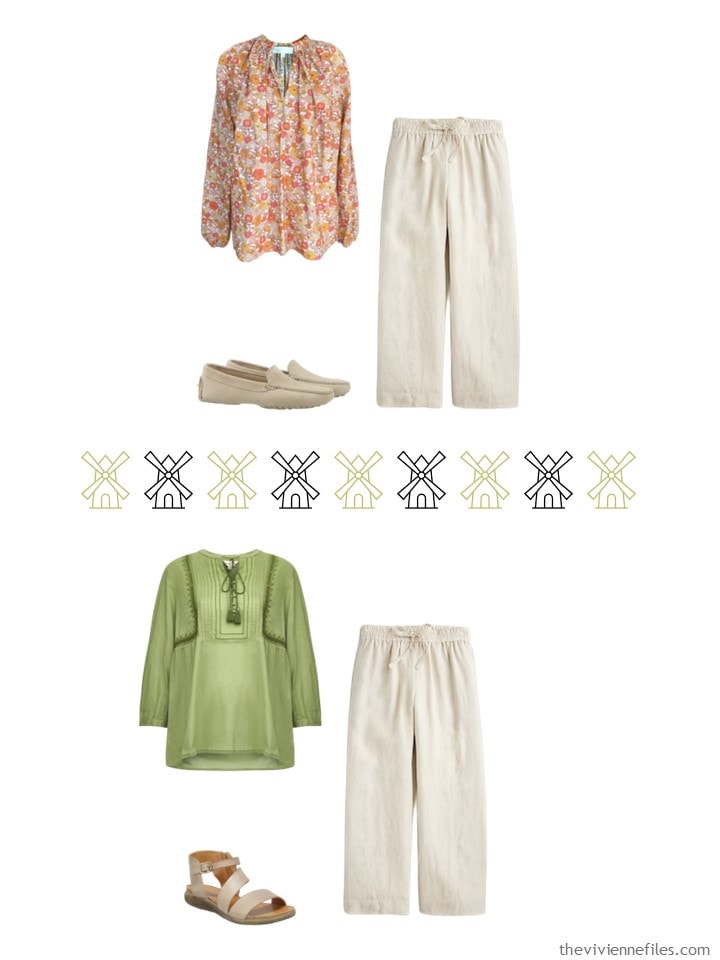 You know, if I ever go to Egypt, I will need to wear less black… hmm….
love,
Janice
p.s. Nine years ago, I started my endless journey to figuring out an optimal wardrobe size…