March 31, 2023
Accessories make SO much difference; I think we're going to see that pretty quickly!
Remember this painting?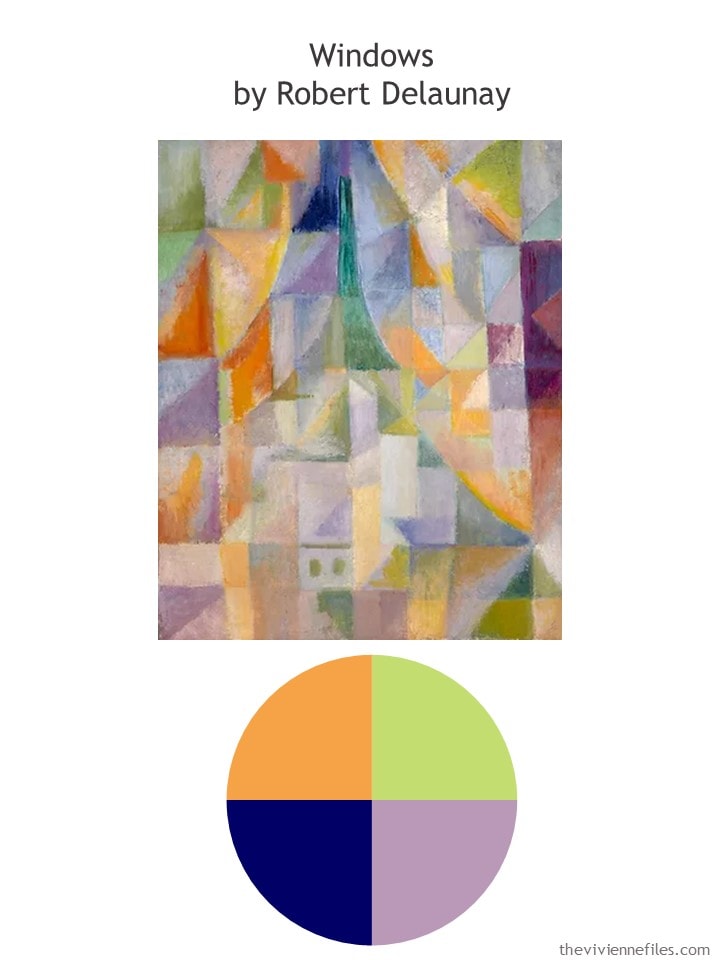 And this wardrobe?
Let's work our way through a bunch of outfits, to see what accessories our heroine needs…
First up – the all-beige ensemble! Some people make this look wonderful…
For this next outfit, if the weather gets too hot to wear a scarf around your neck, you can always wear it as a belt, or in your hair, or tied to your bag…
One could make a summer-long project of looking for accessories that worked with their summer capsule wardrobe!
Even a very small scarf – literally a pocket square – can add a touch of color when worn as a bracelet, or around your neck, or around your pony tail…
If you like lime green, why NOT wear lime green earrings?
Navy espadrilles bring a nice balance to a navy outfit with a beige cardigan – the colors are neatly echoed in the shoes!
Amethysts come in all sorts of shades – if you're trying to match or coordinate with something it pays to look around:
Imagine how cool lime green sandals would look with a lilac or apricot pedicure…
Maybe your favorite accent color is pink – stock up!
Sometimes you get really lucky and find earrings that could be worn with almost all of your accent garments!
The wardrobe was pretty, but the accessories are wonderful!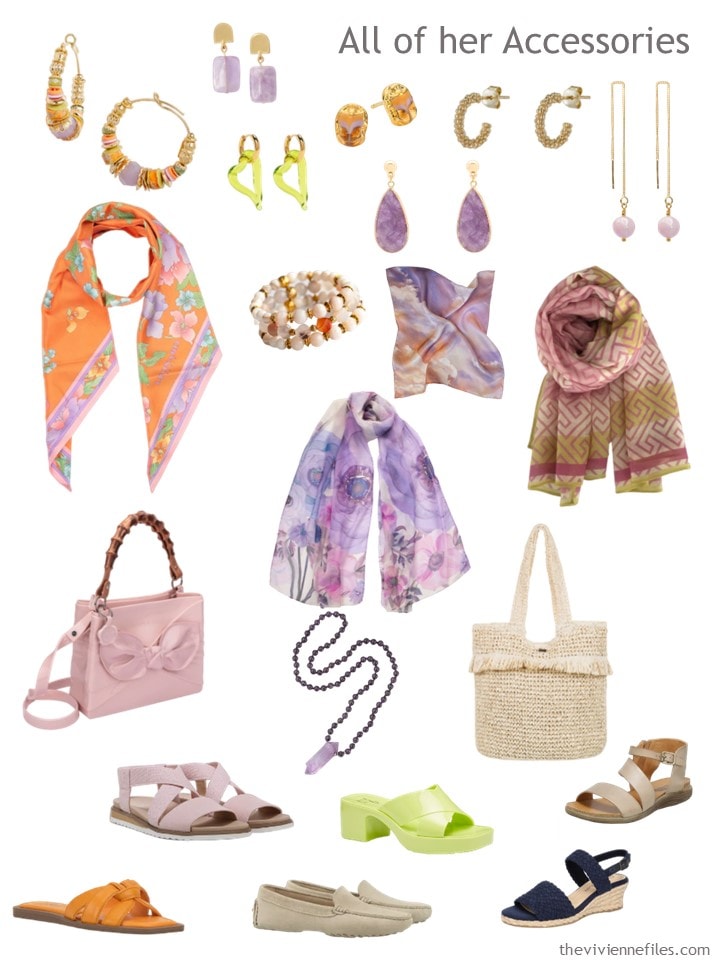 I'm firmly convinced that one should own as many accessories as garments; what do you think?
love,
Janice
p.s. Three years ago, (before we were all locked in our homes for a year…) our heroine planned a travel capsule wardrobe that she wanted to wear ever other weekend…. I don't think that worked out!