August 24, 2022
It seems a bit premature to be looking at art entitled Winter Solstice, but our heroine loves pastels!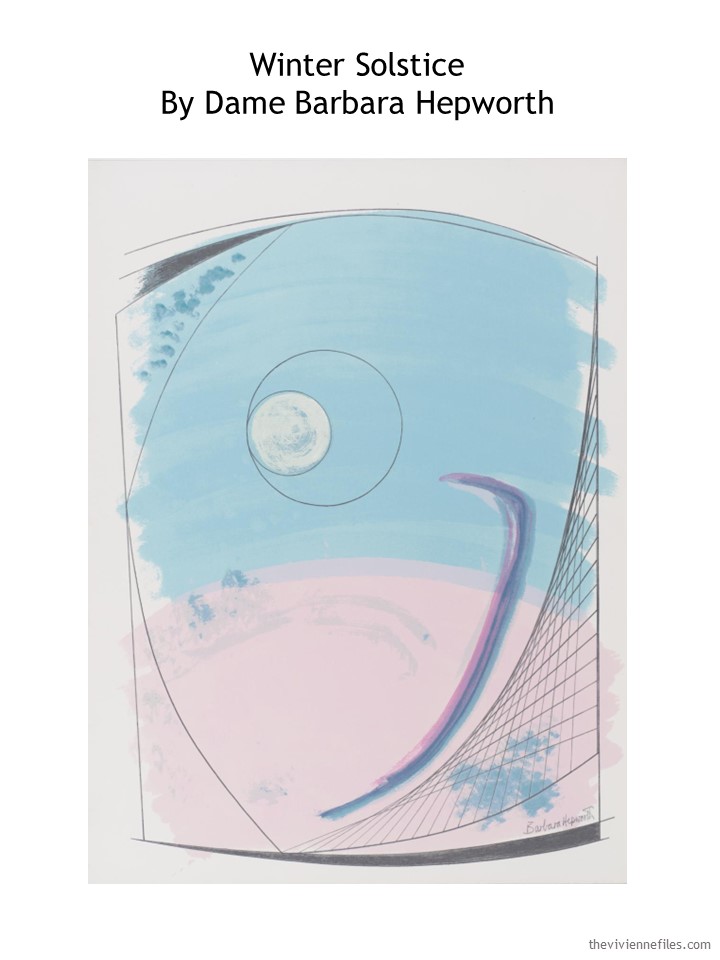 She doesn't much care what anybody else wears – she's not interested in dark colors! She feels beautiful in pink, and lovely in sky blue…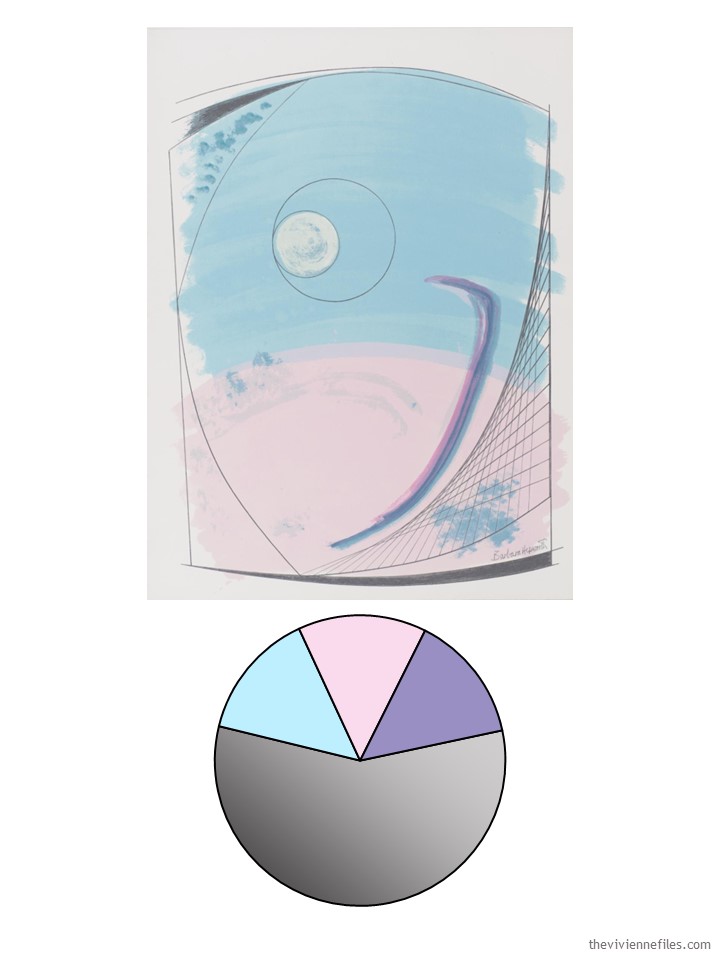 The core of her wardrobe for cooler weather is gray, with a bit of denim and chambray tossed in for practicality:
please note – everybody's "Common Wardrobe" will be different – what I'm looking for are the core, neutral garments that form the base for the more expressive and statement garments and accessories in our wardrobes.
On those days, our heroine knows that she doesn't have to look any farther than these 9 pieces to get her dressed and out the door without shocking the neighbors: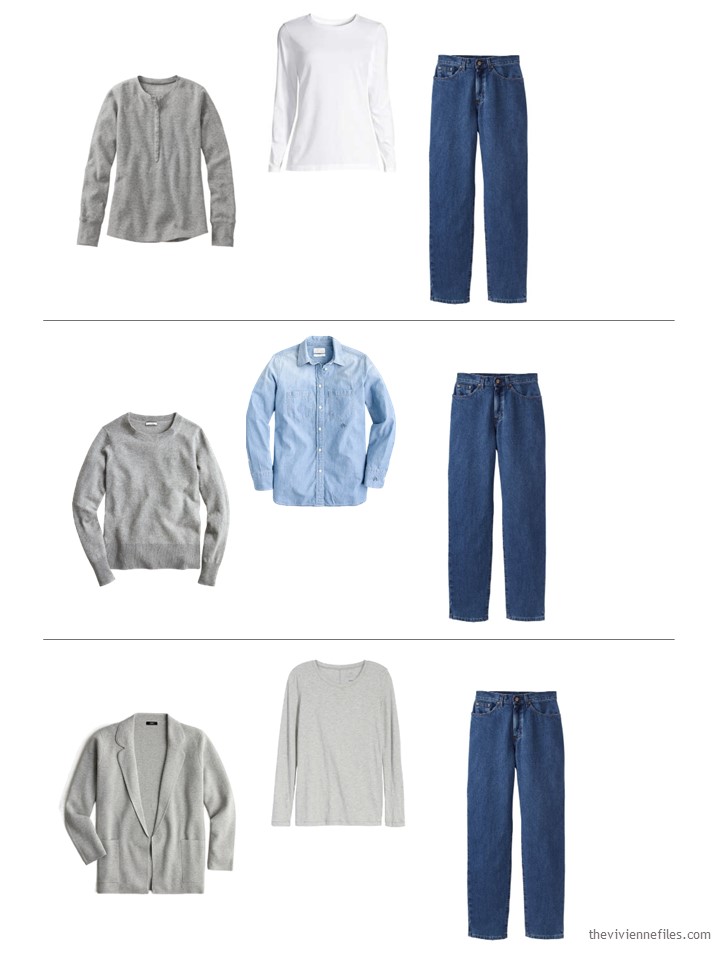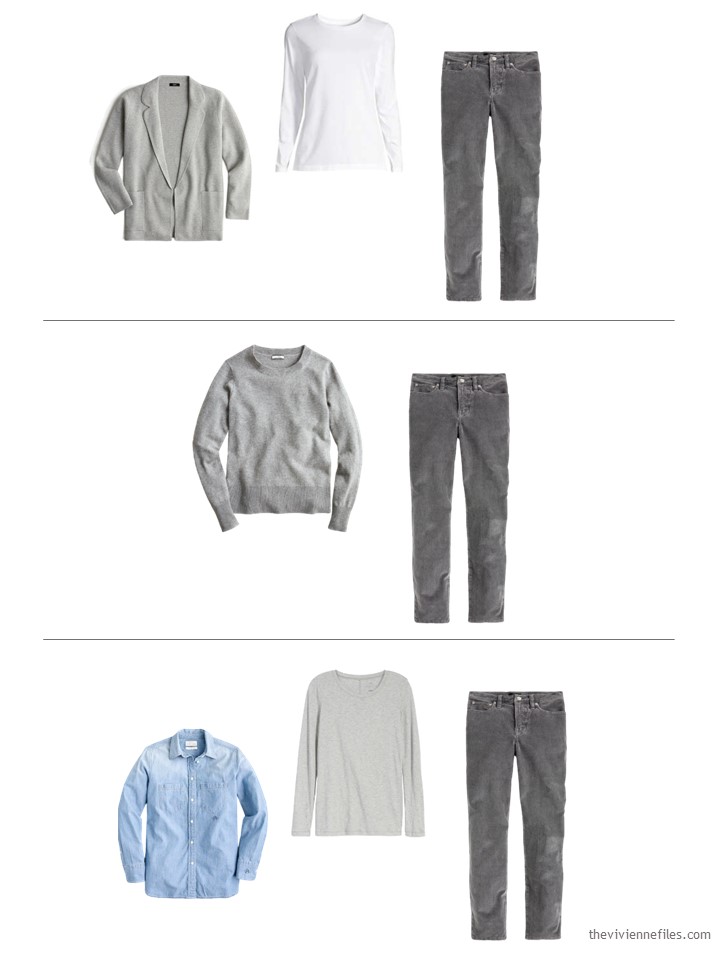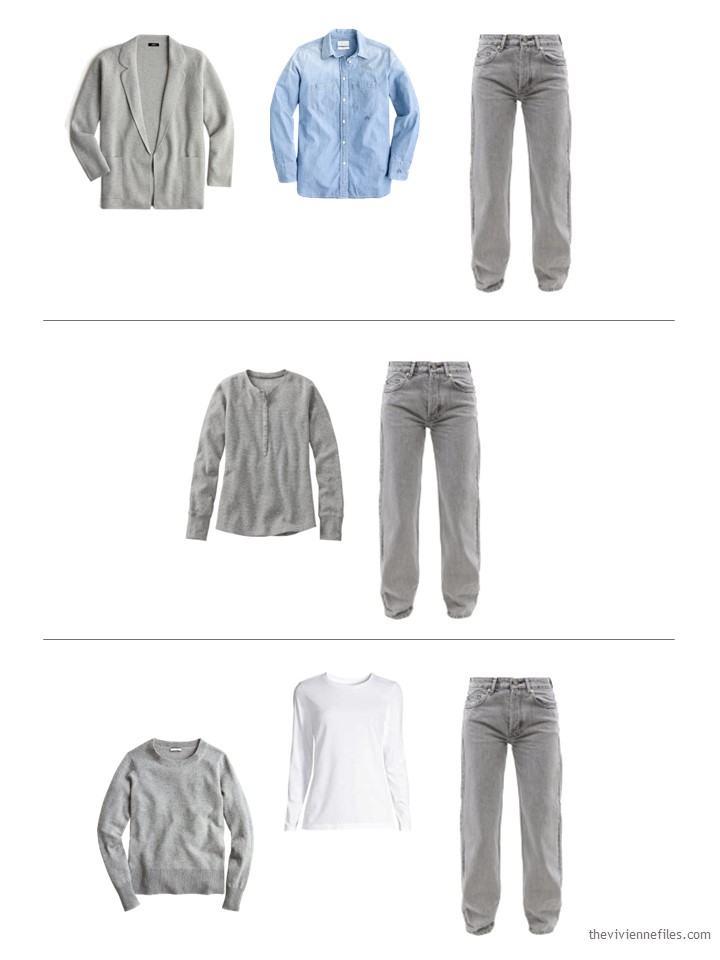 But let's be honest – she is often in the mood to brighten things up a bit! What about some pink?
Adding these pieces to her wardrobe is easy: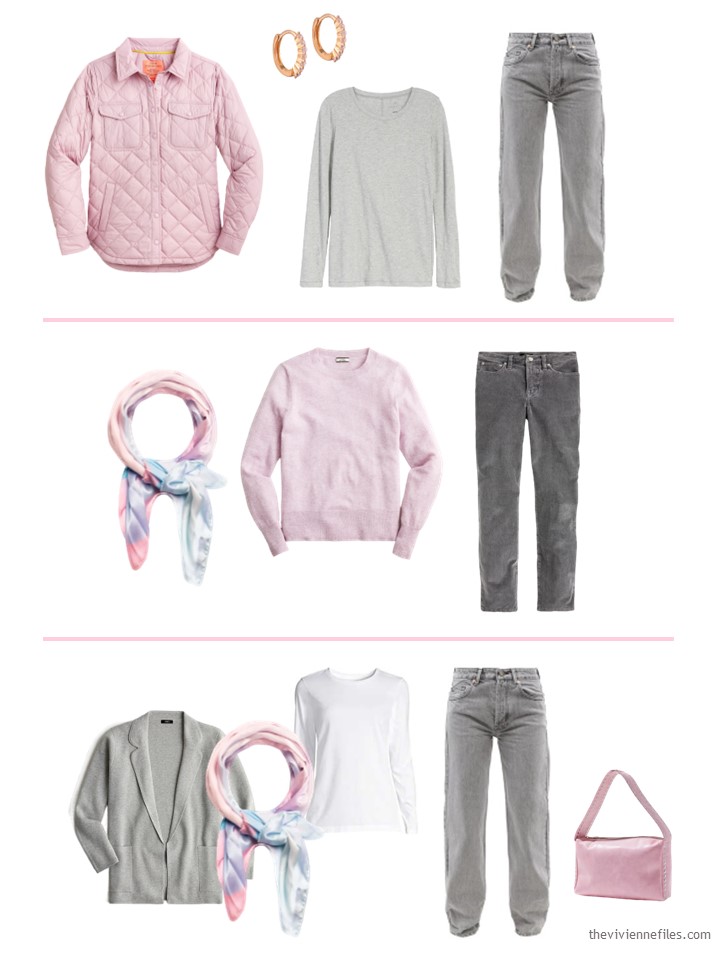 And maybe some sky blue?
notice the name of the color of the button-front shirt! how could you be expected to search for that?
Light blue and grey are perfect together: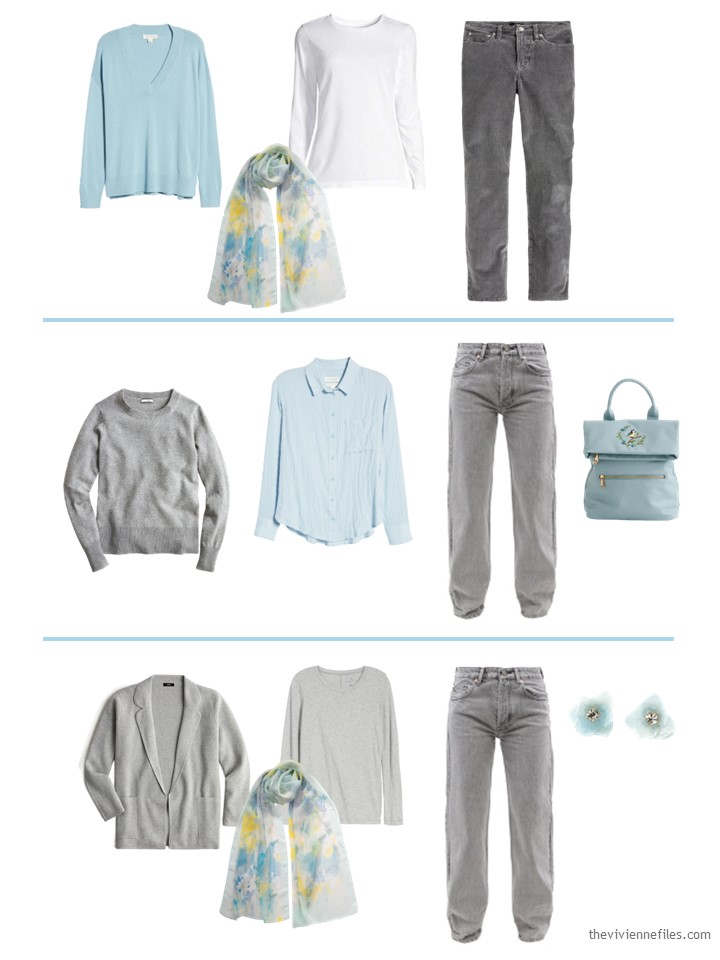 I struggle with accent colors – I'm tired of red because it seems to overwhelm me. Brown (except for my brown sweater!) was a total failure, and pink never calls to me when I open my closet door.
After looking at clothes all day for The Vivienne Files, give me black!
What accent colors do you love – or hate?
love,
Janice
p.s. Five years ago, we looked at another VERY cold work of art – Les Glaciers by Alexandre Sergejewitsch Borisoff!