August 22, 2022
She loved his art the first minute she saw it! The clarity, simplicity, beautiful colors – all of it!
And she knew that this painting would be useful in helping her focus her ever-shrinking wardrobe:
She knows that the core of her wardrobe will be black, white and denim – this painting seems just right!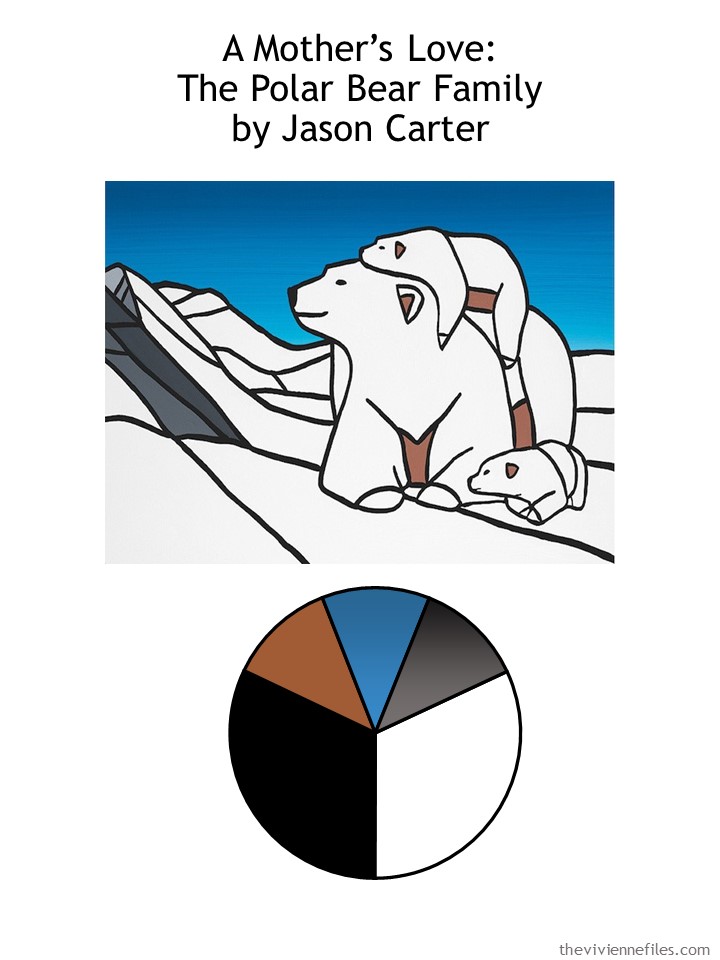 She start her autumn wardrobe planning with A Common Wardrobe. It's not called "common" because the clothes are cheap or run of the mill – it's called common because these are clothes that a LOT of people have in common!
That's a good thing – you can easily find them, they fit in easily when you're not sure what to wear, but best of all, the serve as a neutral background for whatever accents you wish to bring to your wardrobe!
For some women, it might be scarves. For others, jewelry. And for some of us, this is a base for a changing array of accent colors.
I imagine packing six of these garments, wearing 3, and packing a dozen scarves with the clothes… I could go a LONG time with this!
Our heroine sees the versatility in these 9 pieces of clothing – at least 9 outfits!
probably closer to 2 or 3 dozen…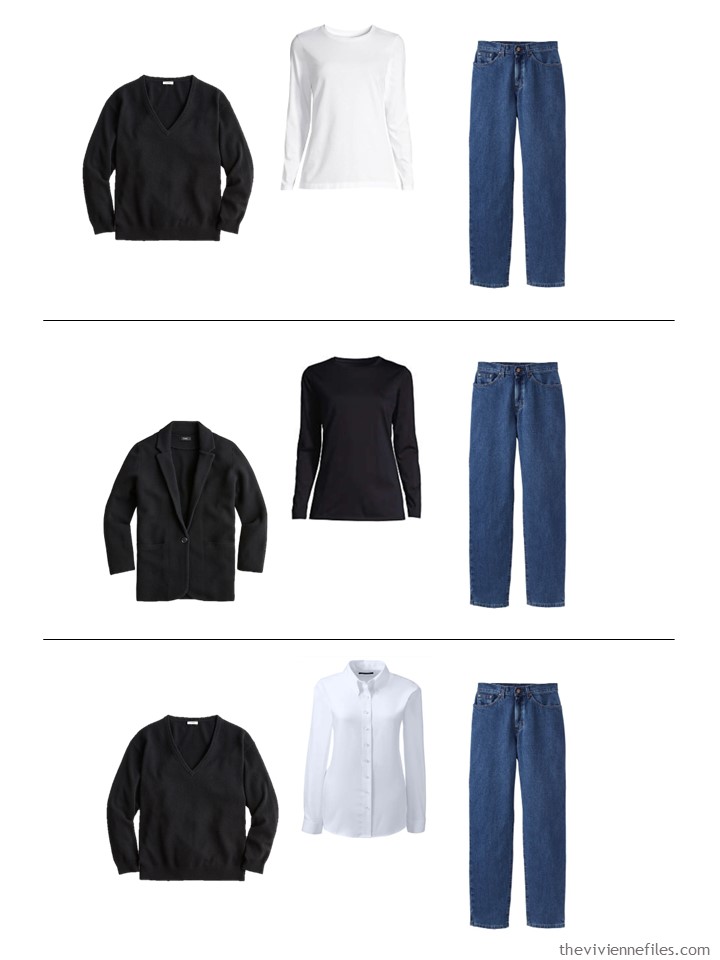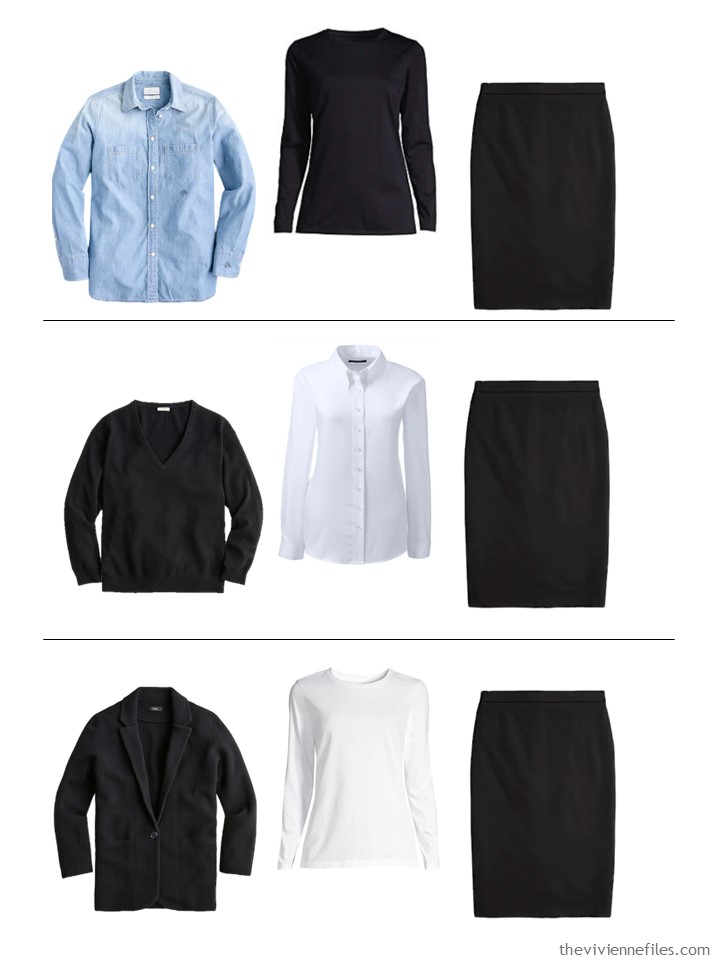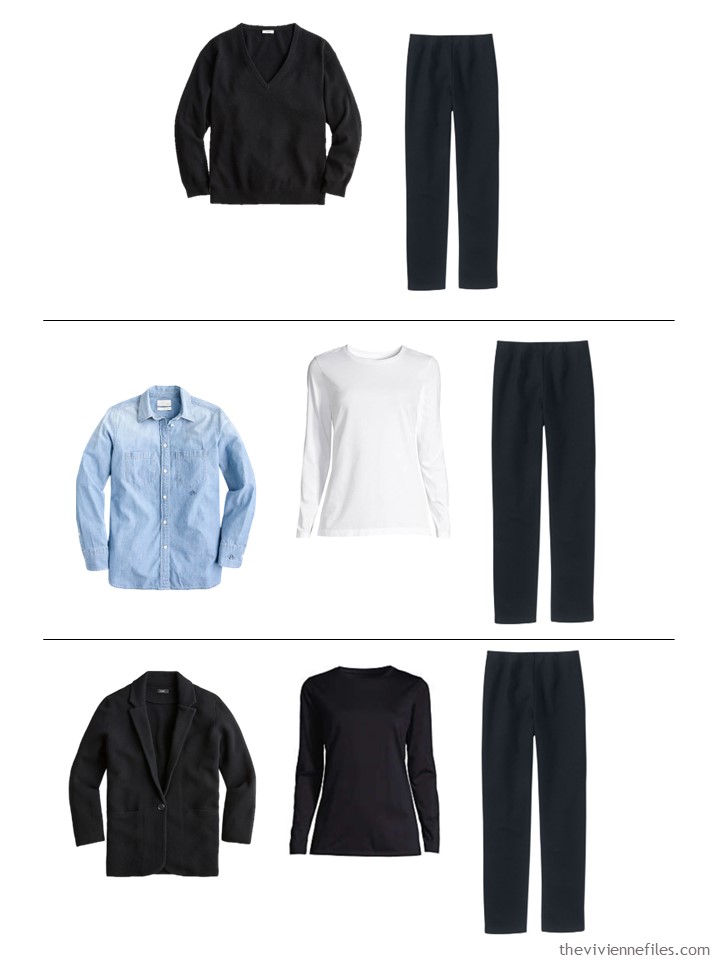 But right now, our heroine sees the beauty of brown – autumn leaves, tree bark, coffee, chocolate, her sweetheart's eyes…
She can easily see how well these few pieces will work with her existing wardrobe: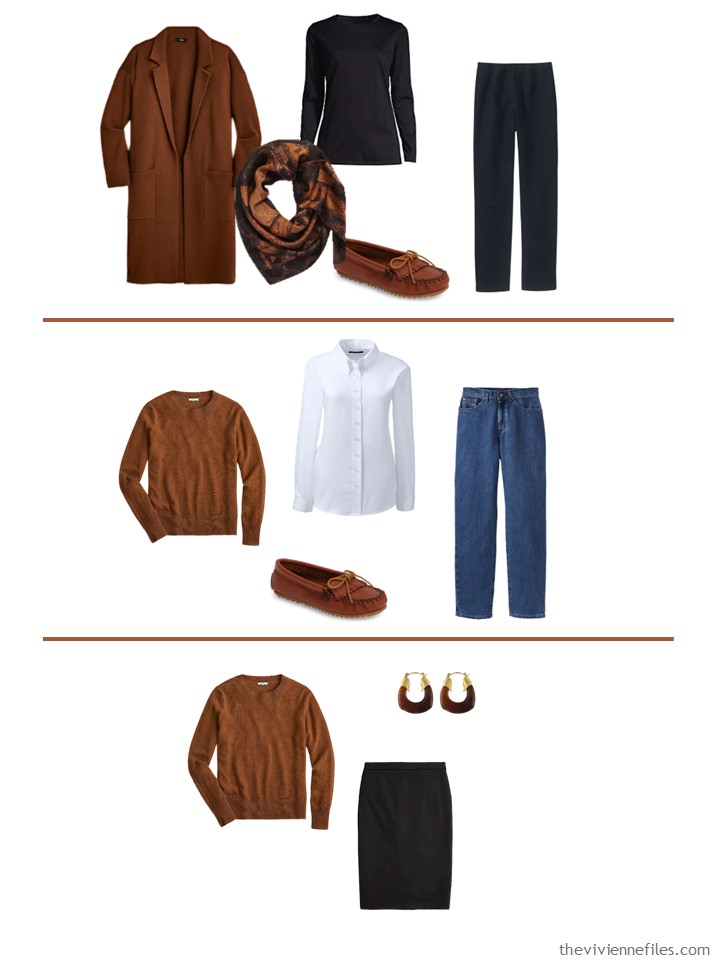 But she takes another look at her current favorite painting, and notices the beautiful blue of the sky… Maybe some new blue things?
The blue would certainly be easy to wear with her current Common Wardrobe: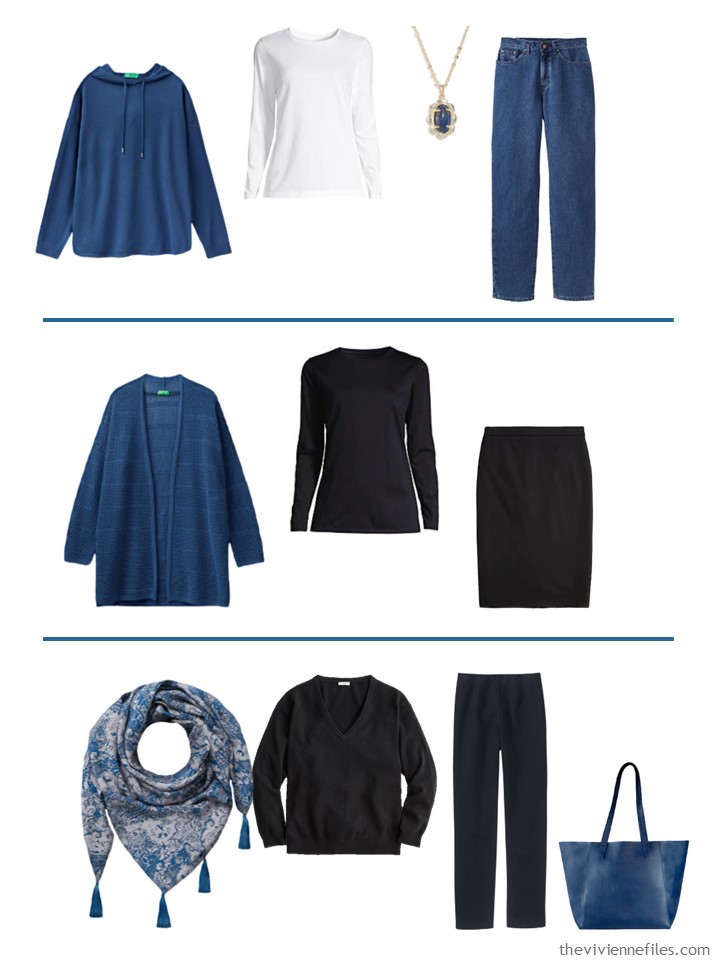 Now she has to choose! Or does she?
Which would you prefer?
love,
Janice
p.s. It's not exactly 4 years ago, but it's French 5-Piece Wardrobes, so I thought it was the perfect "flash-back" for today!