April 22, 2022
You know that it's "klee an in clay"? There once was a book by that title that helped us pronounce all sorts of art and music names properly; well worth grabbing if you see it used…
Well, when I started this post, I wasn't at all sure WHEN you would get to see it; they're working on the internet and cable in my building – fifty-some floors of rewiring! Outages and glitches are built into this process; if I am going to miss a date I will post a note from my phone so you know I'm okay!
SO!!! Let's get Wednesday's heroines some accessories!!!
For reference, and for pleasure, let's remember that this is the art from which we started: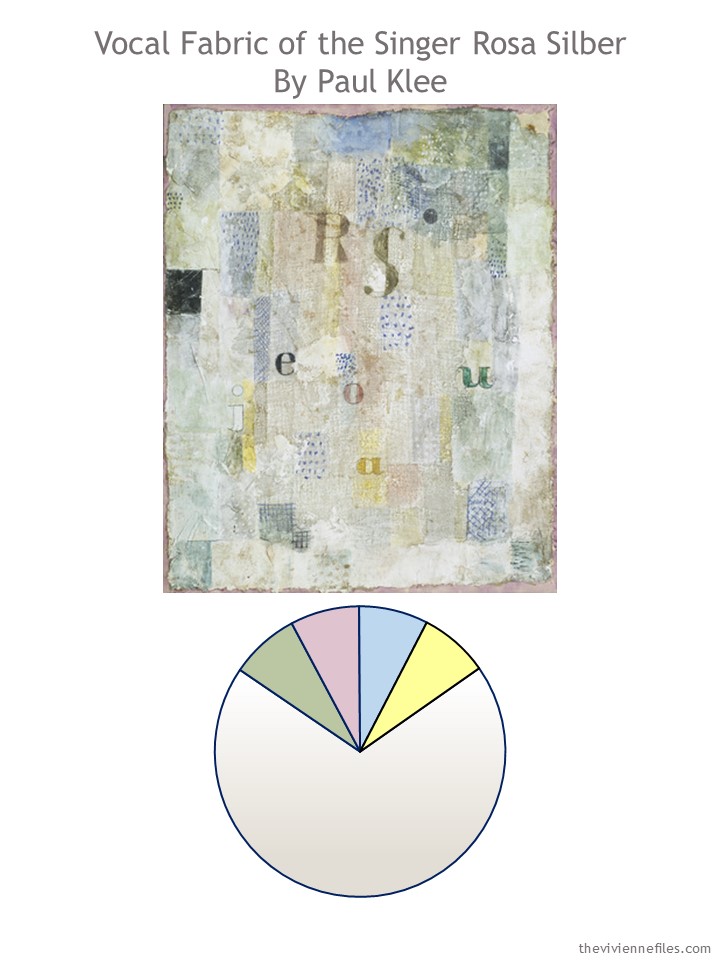 Let's go back to our core of 10 pieces of clothing. There's no reason in the world that one couldn't wear any number of outfits JUST from these 10 garments; they're basic, but that's okay…
So I wanted to start with a few accessories that will be nice for all four of our heroines, and that will dress up our classic, simple outfits.
Why yes, I'm smitten with the clover earrings…
First, let's revisit Verda's French 5-Piece Wardrobe…
When turned loose for a period of days, weeks, or even years, she assembles this lovely wee assortment of accent accessories:
NOW, when we look at everything in her summer wardrobe, we can see a LOT of possibilities…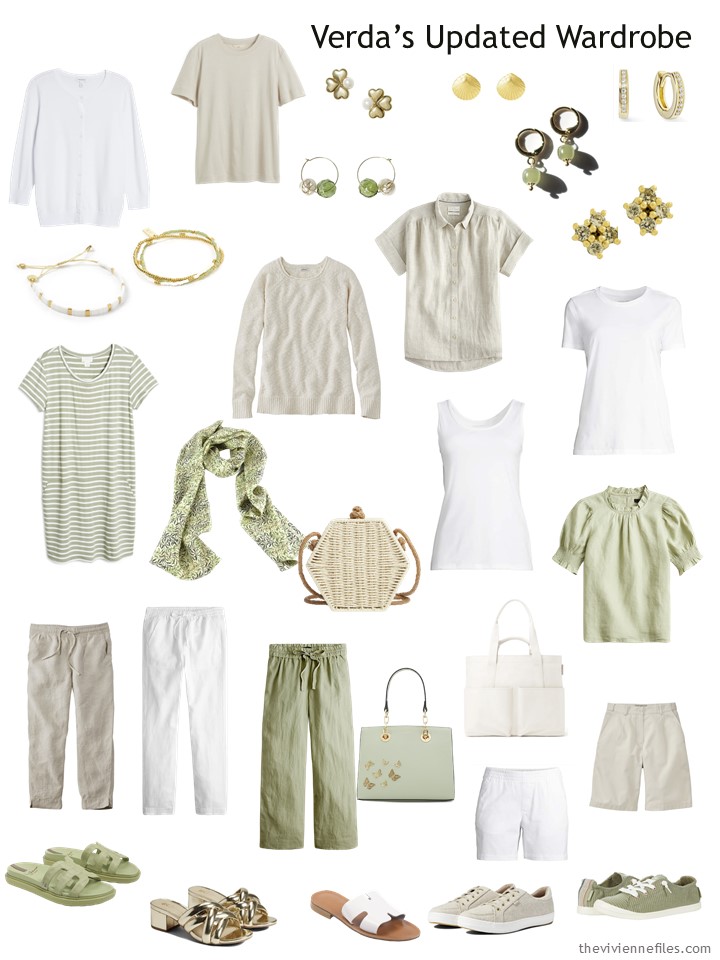 (I have actually printed out all four of these "updated wardrobes" and hung them on my massive corkboard above my desk; sometime I need to take a photo of it all to share with you!)
Something about that straw bag poised just in front of the scarf pleases me no end…
Next, let's remind ourselves of what Rose chose as her accent garments and first accessories:
How much fun can I have look at pink accessories?
All of these wardrobes include 13 garments – enough for many people for a week of travel. If someone threw this at me (in a suitcase, of course!) and ordered me out of Chicago, I would have to decline, but I might run off with the bag…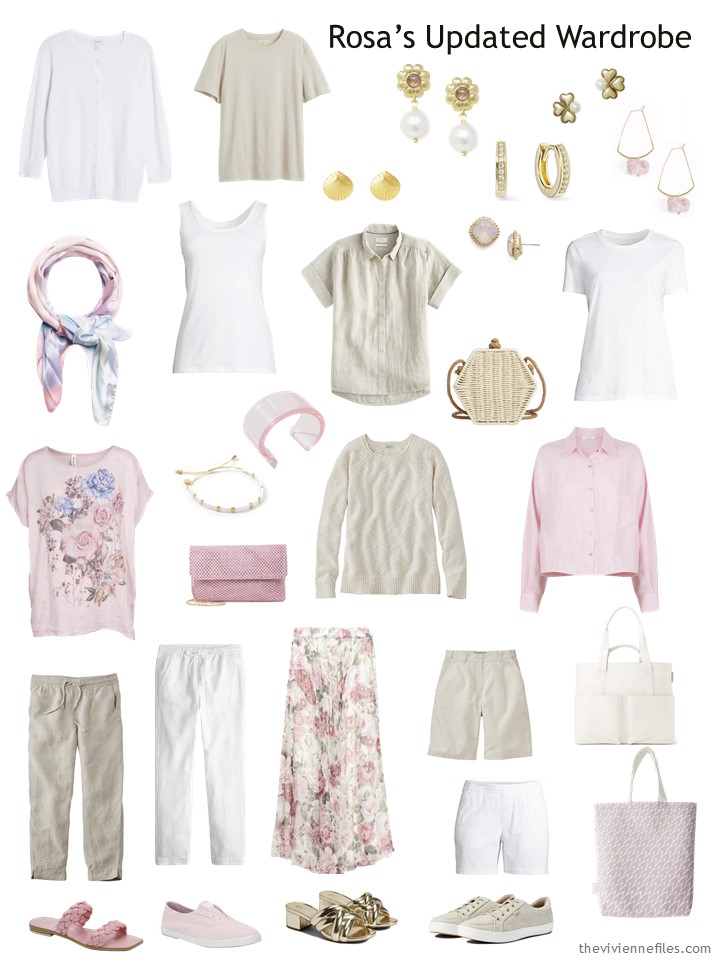 Azula's accent purchases look very comfortable, and reminiscent of the color of the sky outside my window!
Her accent accessories are lovely – who would think that there would be a straw bag with a perfect blue handle?
If someone doesn't attack me with Rosa's wardrobe, they can always toss this one my way…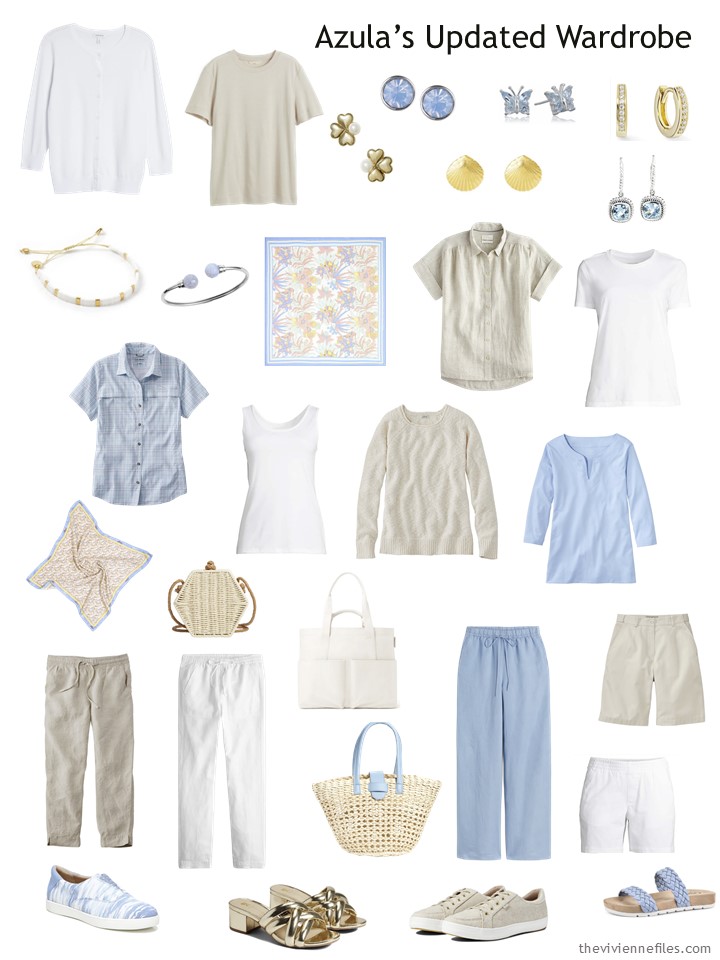 The aptly named Sunny chose cheery yellow accents – I love this tee shirt…
Her accessories are wonderful – note she treats herself to a pair of "sun" earrings and a celestial bracelet…
This wardrobe gives her the option of bright yellow and white, muted beige, an all yellow outfit – she can be as noticeable or as subdued as she wants!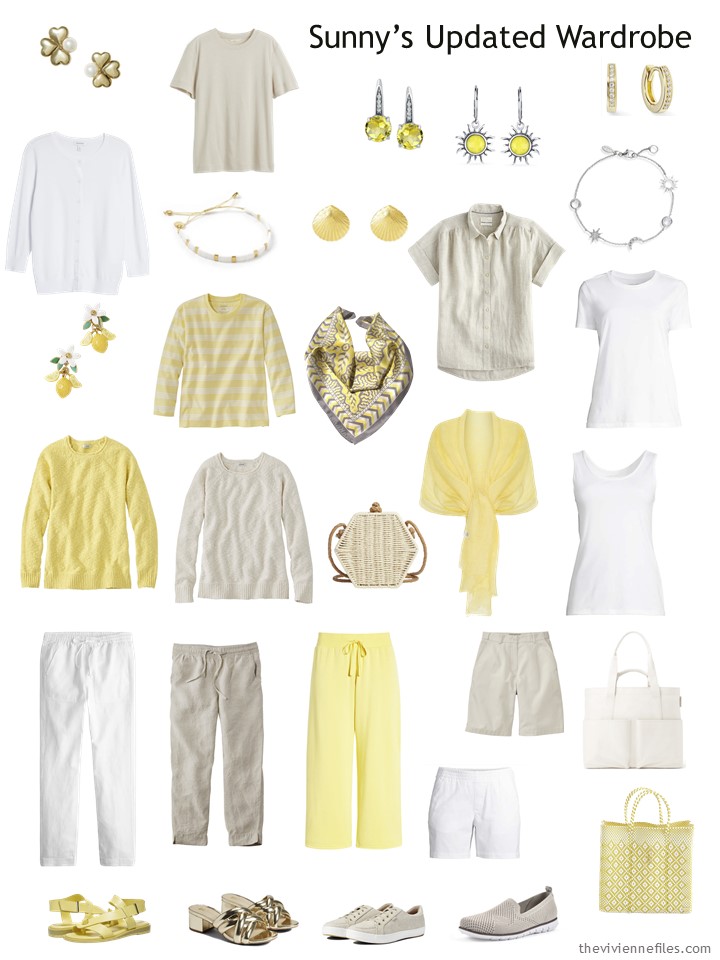 If you had to wear one for a week, which would it be?
love,
Janice
p.s. Seven years ago, I did the first of MANY "packing for a weekend in the city" posts. This one is mostly brown, with teal, ivory and orange accents…