April 22, 2015
So often, you live just a quick train ride from a big city, but you don't make the time to visit! But there's a new exhibit at the big museum that you REALLY want to see, and a new restaurant… So let's cash in a few of those hotel loyalty points, and go downtown for a quick weekend away.
But what to take? How about starting with your favorite shawl, from the Metropolitan Museum of Art? It's a perfect reflection of your preferred color palette of autumn colors, and you know you will want it with you – at least on the train, for drafts, and in the restaurant, too…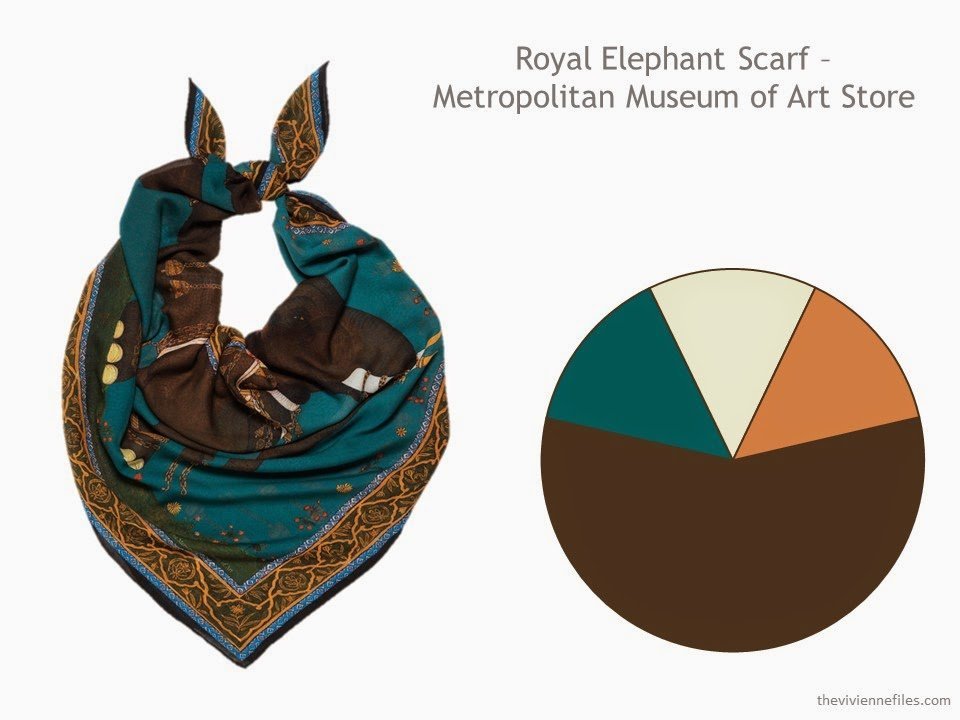 scarf – Metropolitan Museum of Art Shop
For the trip, break out the saffron cardigan! There's never a bad time to wear it. And a touch of teal on your toes…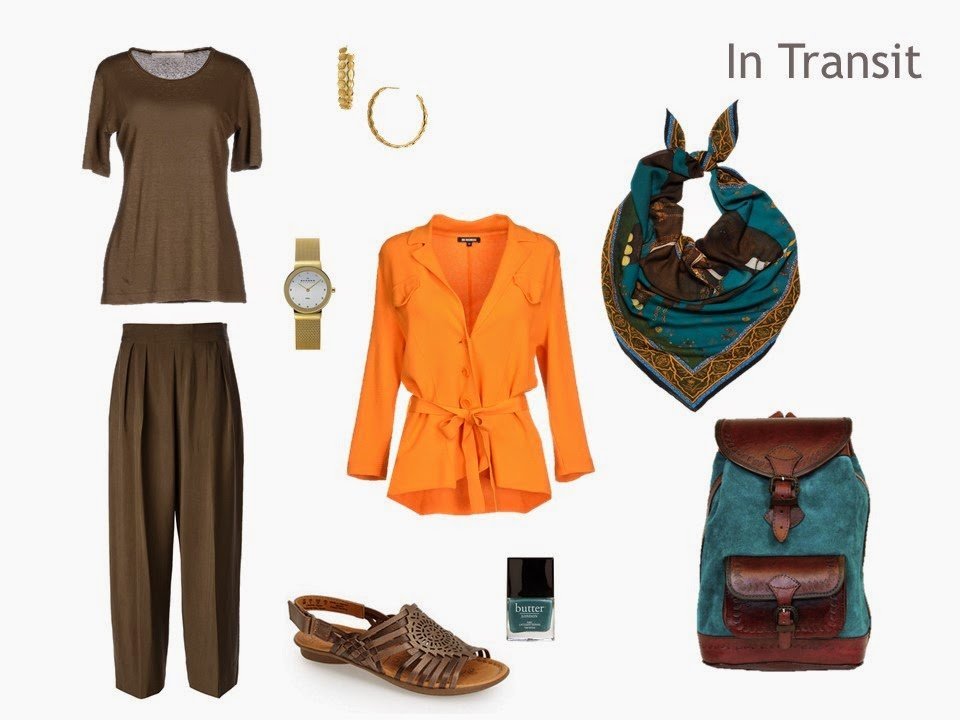 Tee shirt – Drumohr, gold hoop earrings – Melinda Maria, watch – Skagen, trousers – Yves Saint Laurent Vintage, cardigan – Dirk Bikkembergs, sandals – Naturalizer, pedicure polish – Butter London, backpack – Beara Beara
Since there's a lot of dining involved, a couple of your favorite dresses are good choices. (dressy, but no binding waistlines, just in case the menu overwhelms your good sense!) All you need are comfy shoes and some pretty jewelry, and they're good to go. (any excuse to wear this wonderful necklace…) The simplicity of ivory separates – again with the striking saffron sweater – will be ideal for your day in the museum.
Even though you're only going to be away from home a couple of days, it's always a good idea to take enough changes of shoes to keep your feet refreshed. Low heels and flat soles don't take up much space at all in your backpack.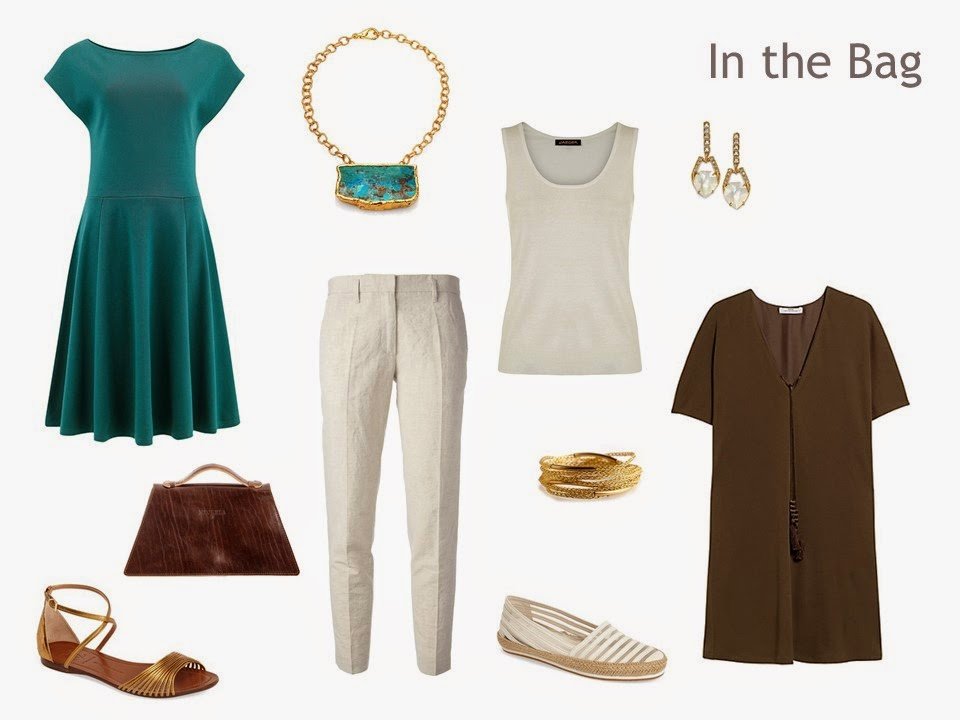 Teal dress – People Tree, chrysocolla necklace – Nest, bronze sandals – VC Signature, brown bag – Meckela, ivory linen capris – Forte Forte, sleeveless top – Jaeger, mother of pearl earrings – Alexis Bittar, gold bracelet – YooLa, ivory flats – Aerin, brown dress – Mango
When you lay everything out on your bed (just to check that you have what you need), you see that you're going to be very well equipped for whatever the city throws at you.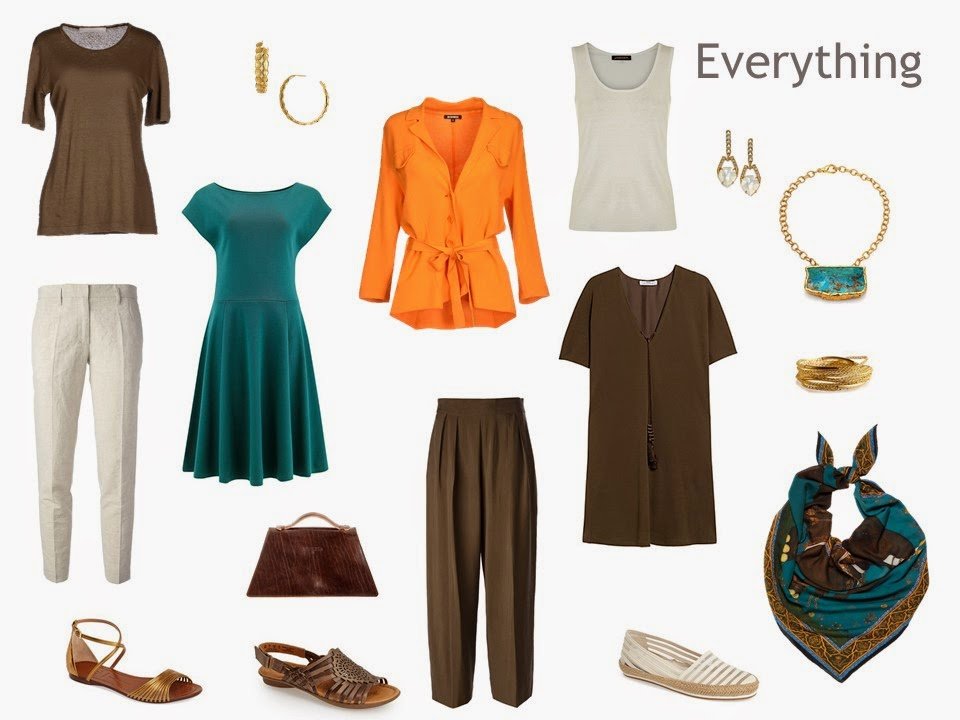 So this is your weekend: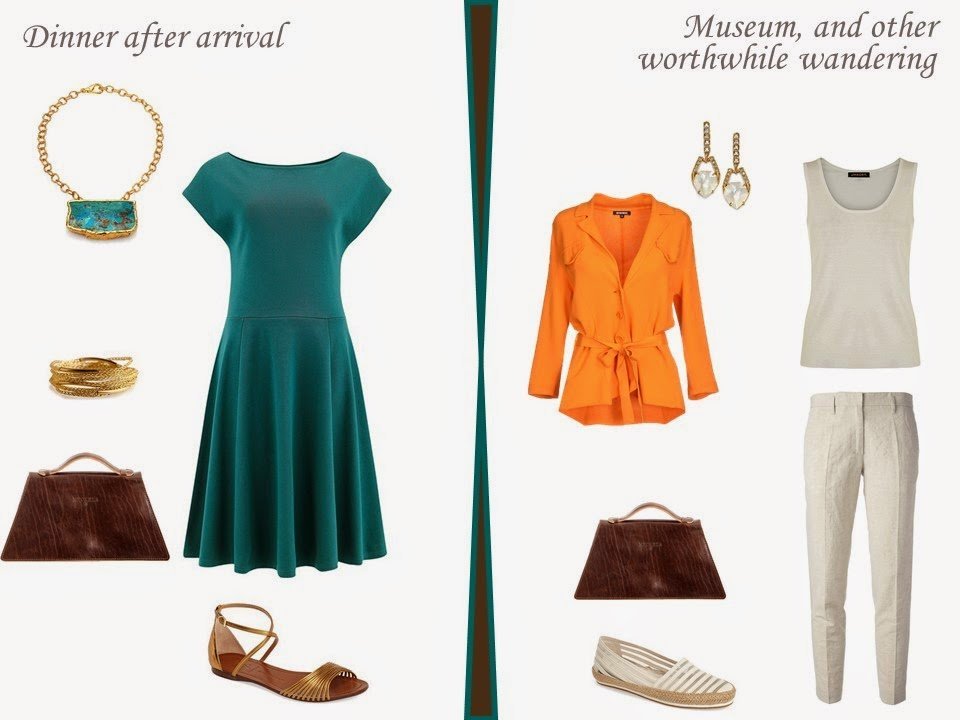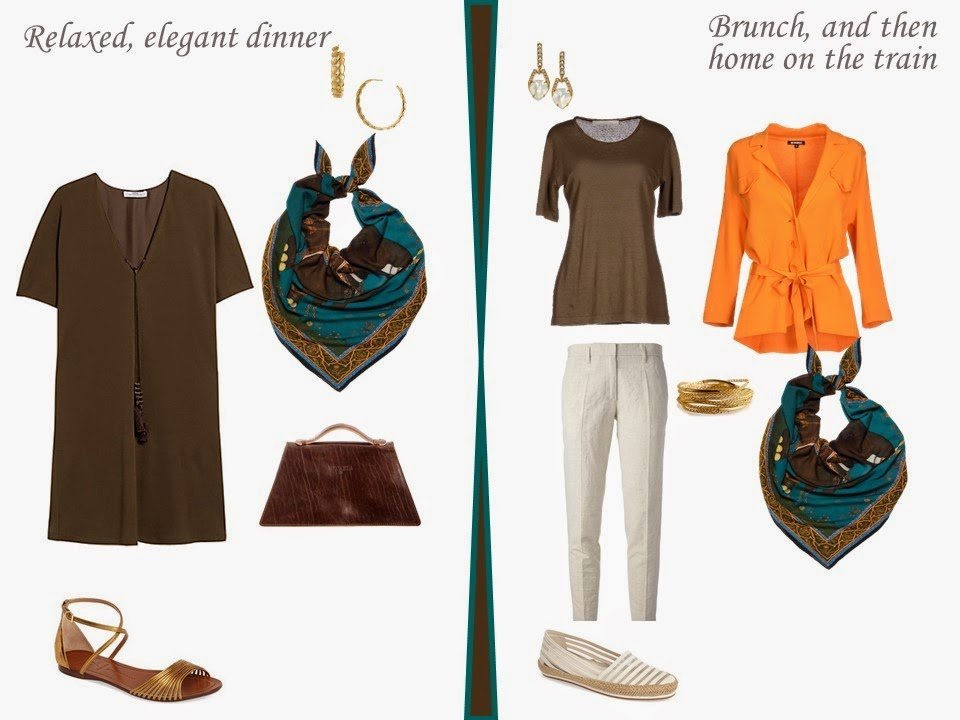 What exhibit are you going to see? Doris Salcedo at the Contemporary? or the Irish, at the Art Institute? or another, in another city?
love,
Janice