April 20, 2022
We visited this fascinating painting a few years ago, and I've never forgotten about it!
So when someone asked me about having a couple of accent colors for summer, and after we looked at the possibilities of 1 scarf for 4 women, I got to thinking…. (as my mother would say – "we knew you were thinking; we smelled the smoke…")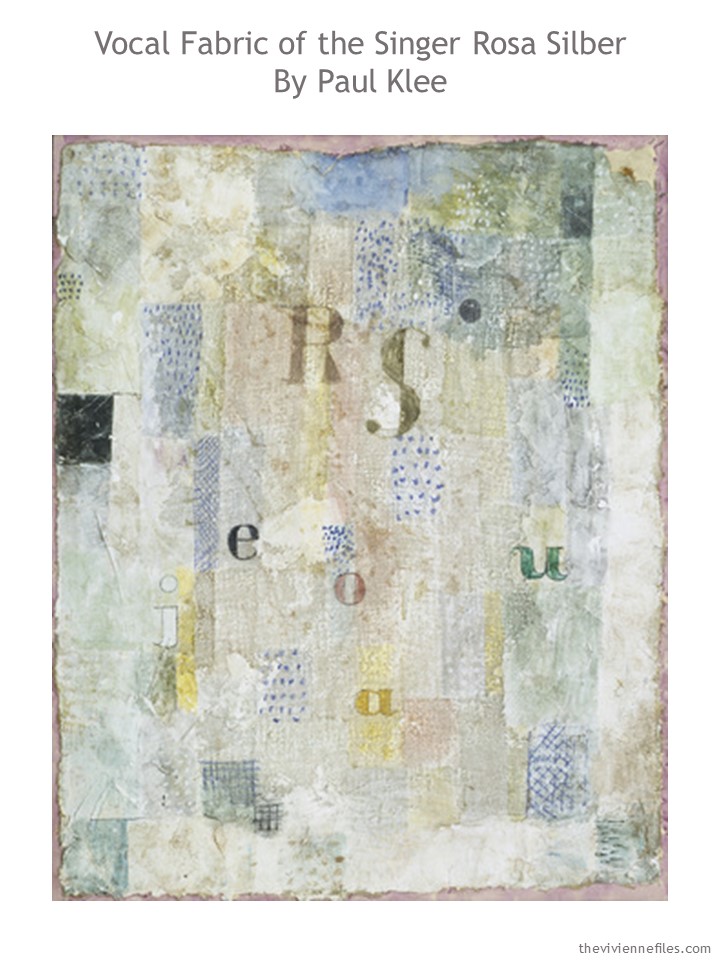 The last time we looked at this painting, I only isolated 3 accent colors, but today I'm choosing four!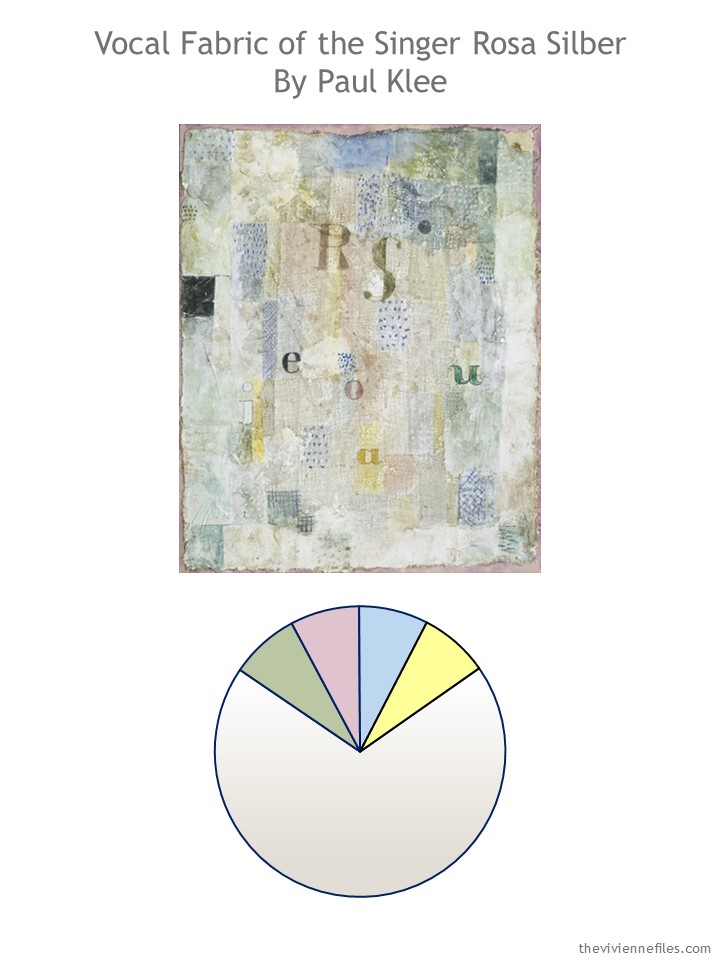 So my plan is this – I'm going to start us out with a core summer wardrobe in light colors – white and beige. Then I'm going to scare up four French 5-Piece Wardrobes – one in each of the accent colors…
Let's start here:
I'm not going to run through how many outfits are possible just from these 10 garments – suffice to say that it would be at least a dozen…
Let's imagine that our first heroine has these 10 garments, and wishes to accent them with soft green – she adds these things to her wardrobe:
Just assembling these 15 items on one page gives us a whole new look!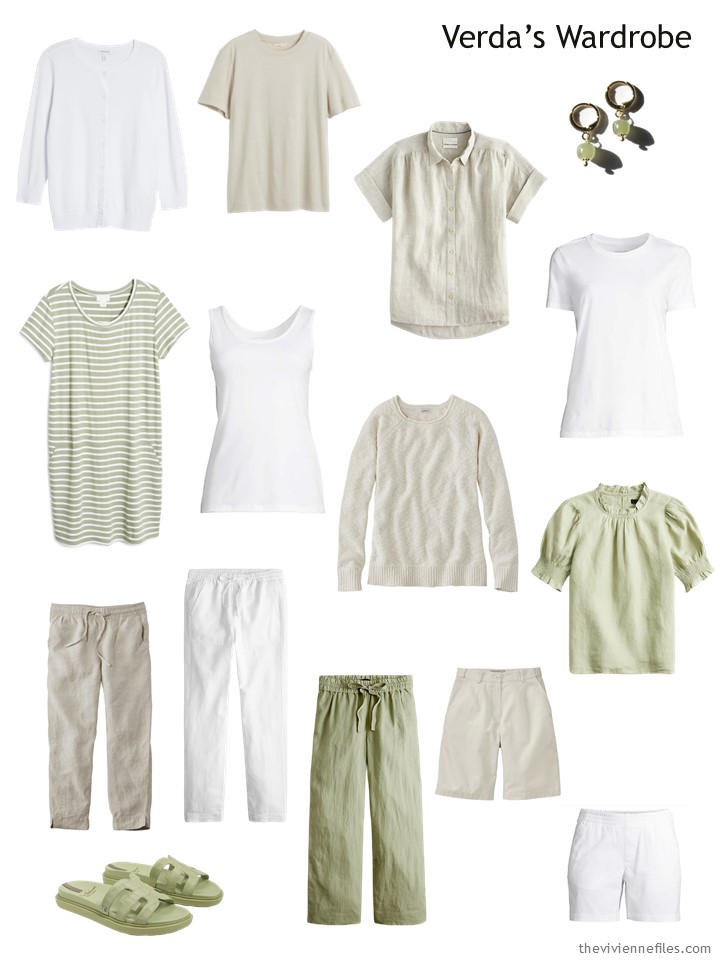 Just considering what dear Verda could do with her new clothes gives us at least 6 fresh outfits for warm weather: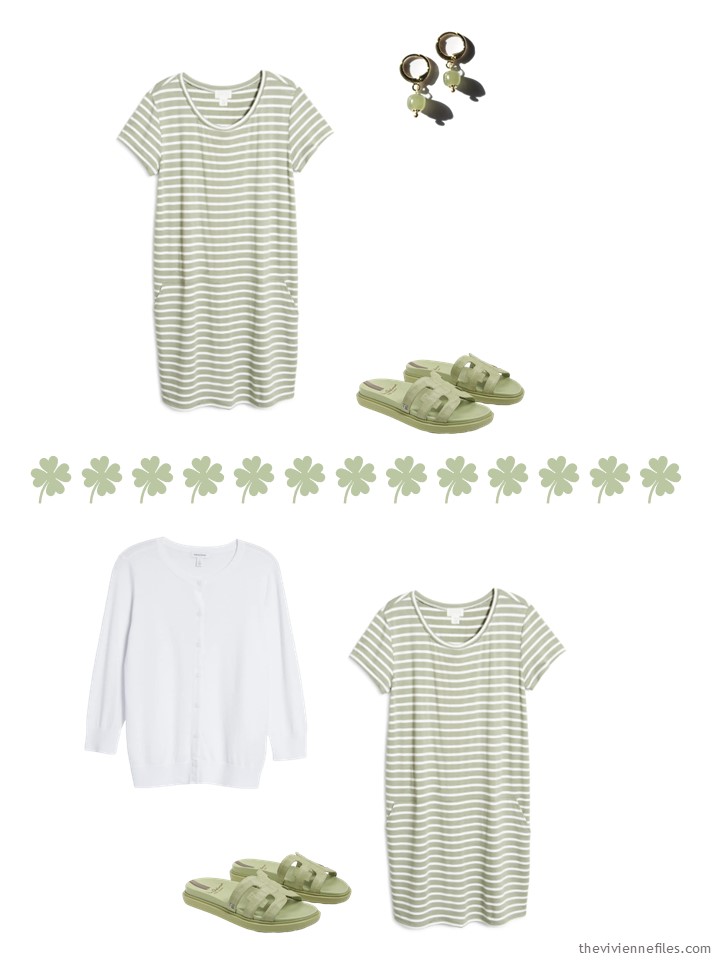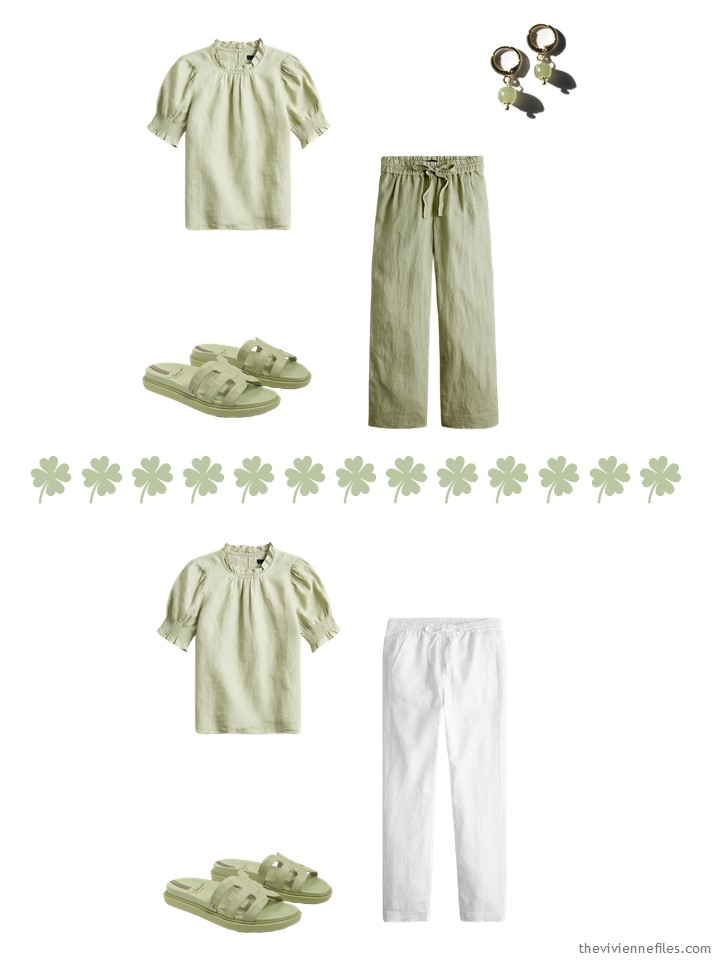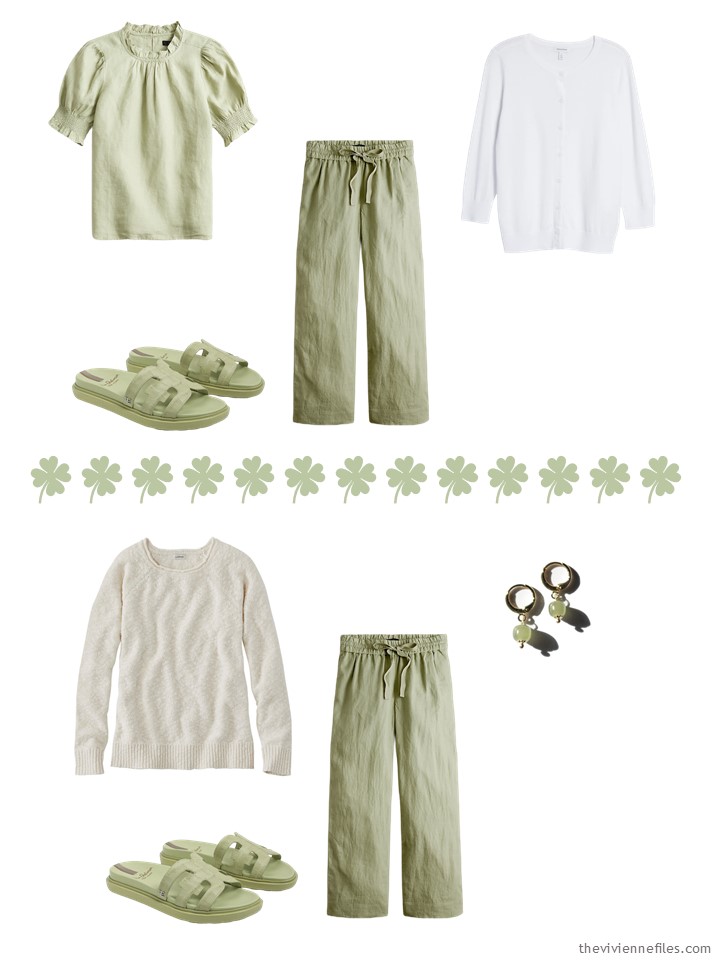 Does Verda have a friend named Rose? She might be the woman who likes to add a flowery touch to her neutral wardrobe:
Even thought 77% of her clothing is the same, Rose's wardrobe looks quite a bit different!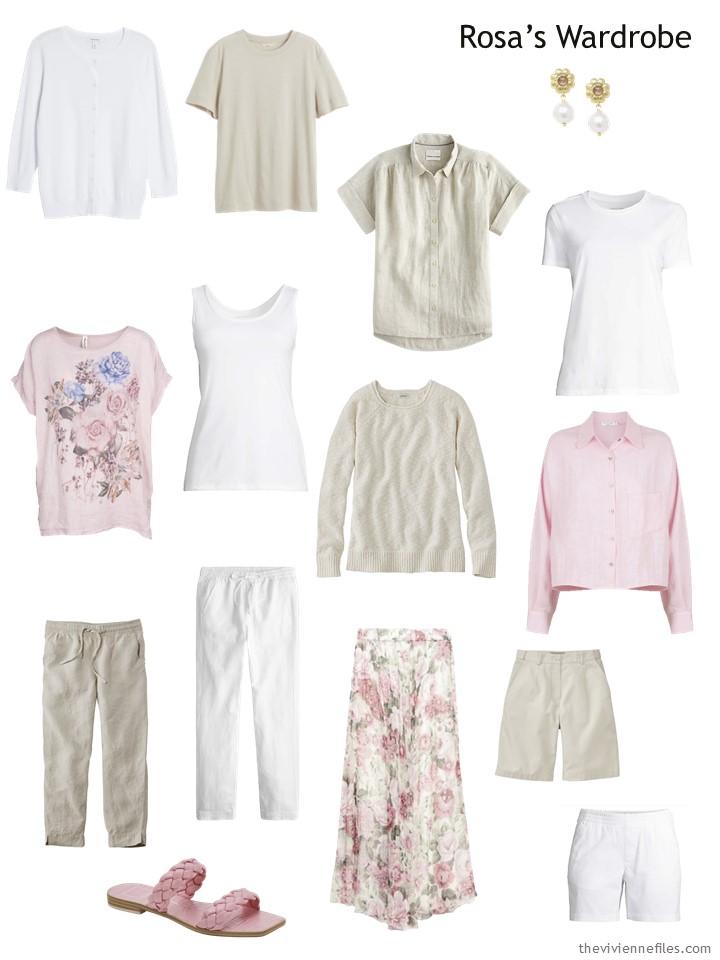 And her new outfit possibilities have a completely different feel to them: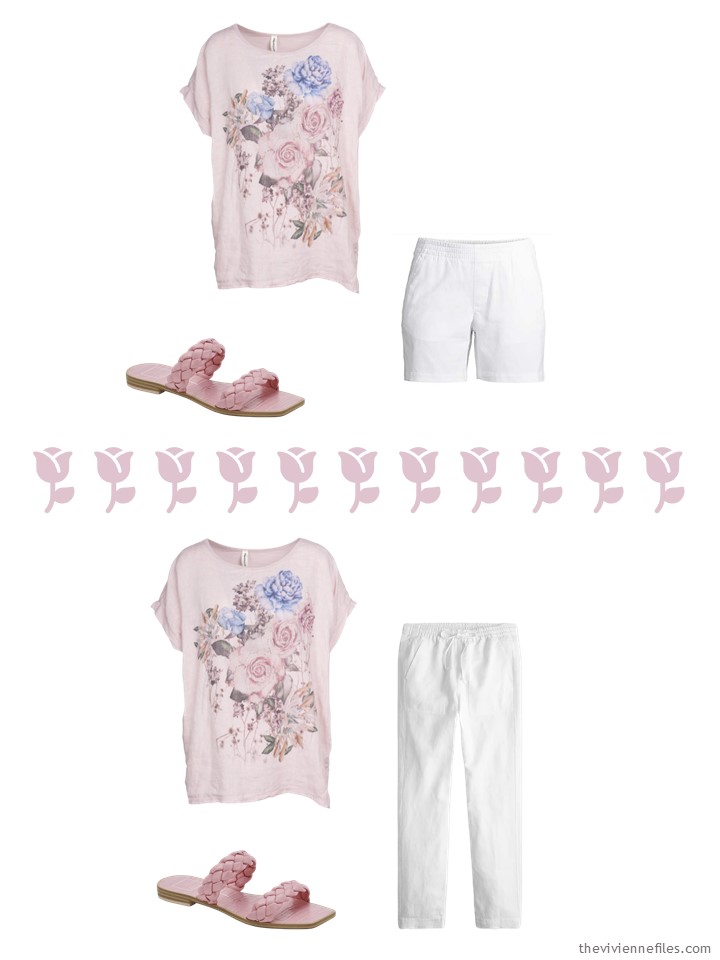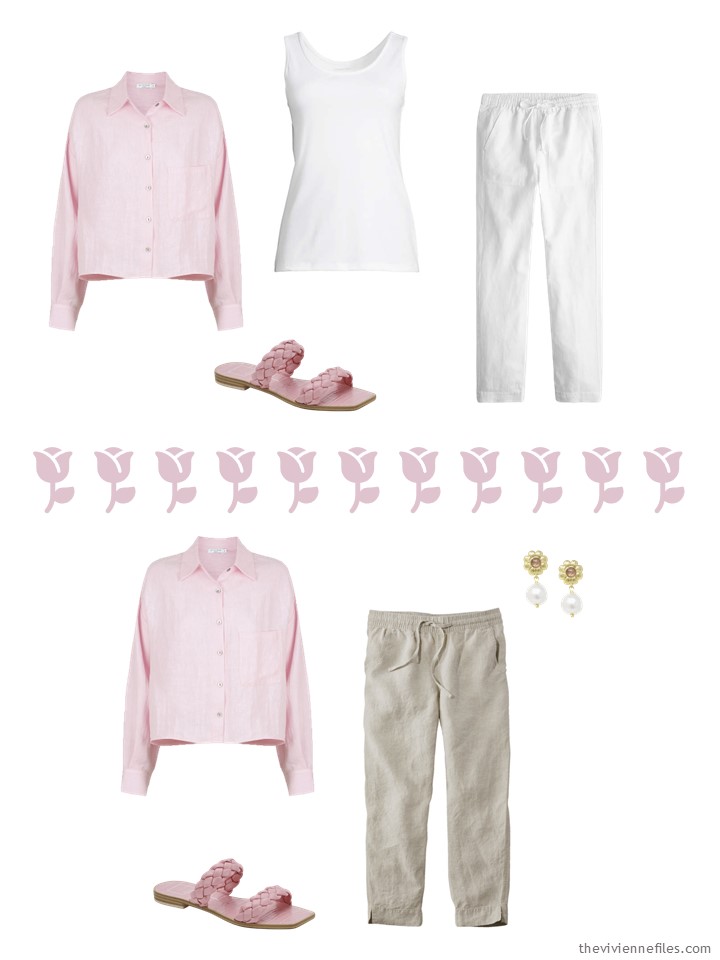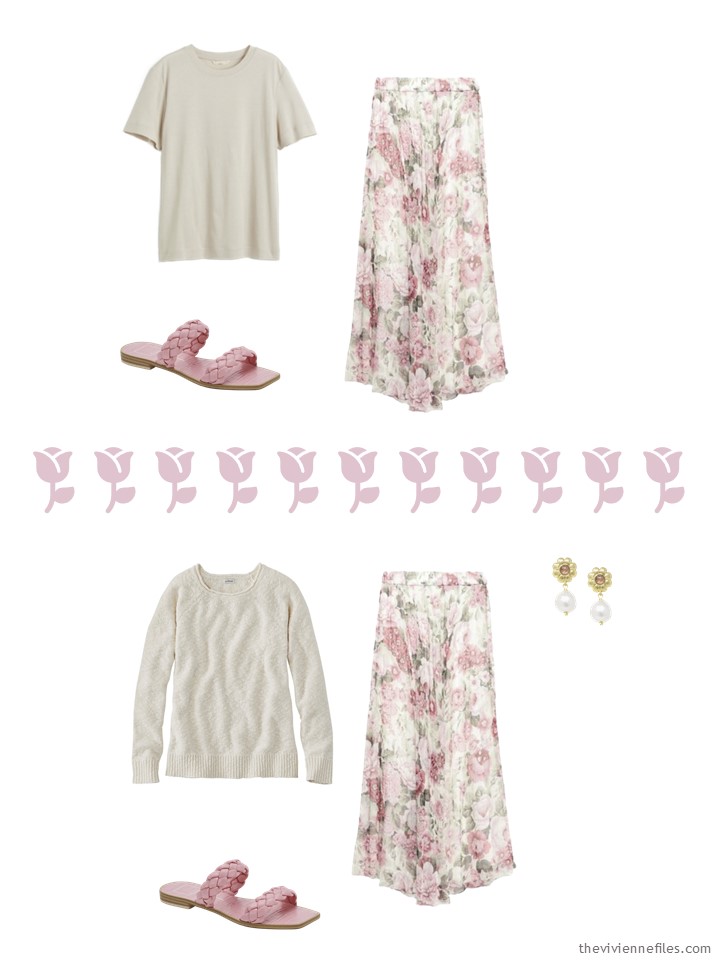 Their buddy Azula ALWAYS wants blue in her wardrobe…
Again, the impact that accent colors have on the neutrals is kind of amazing – out of proportion to the space they take up in a closet!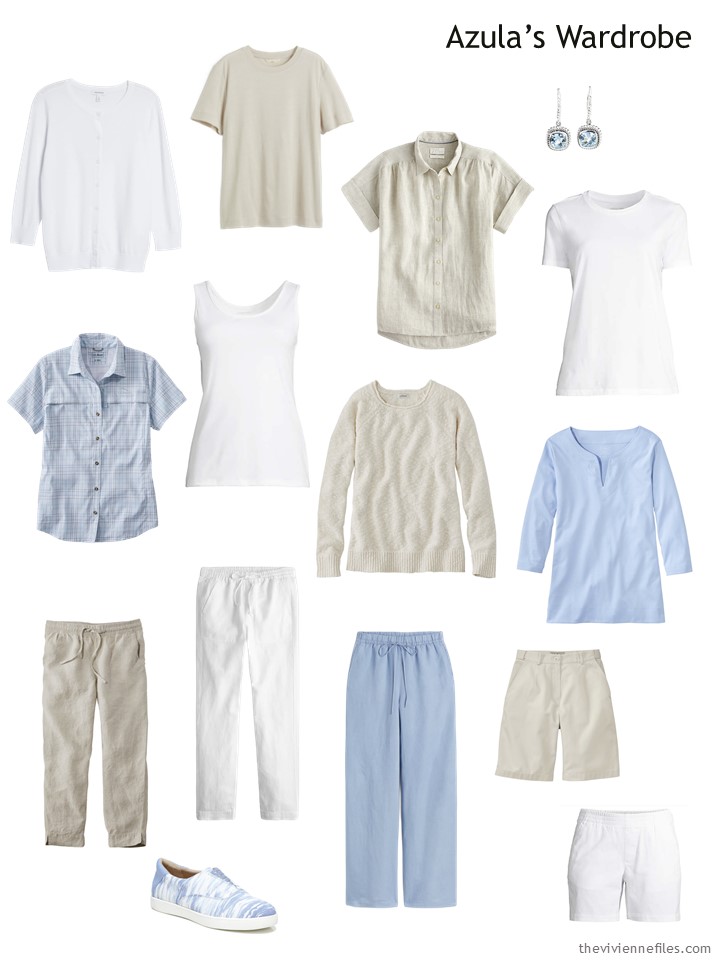 Her new outfits are so easy to assemble…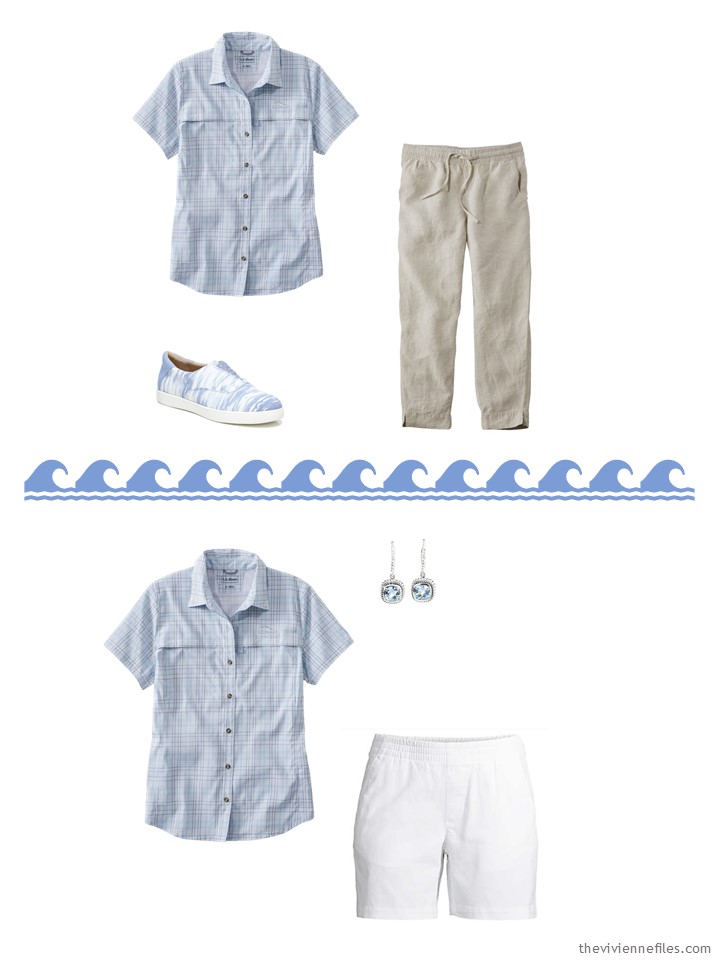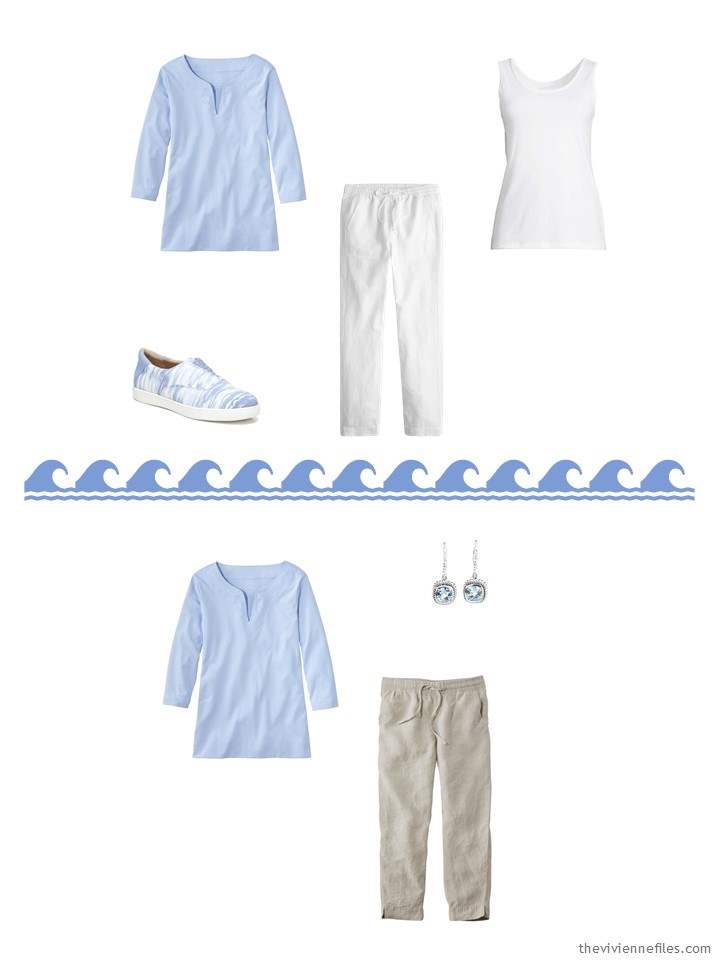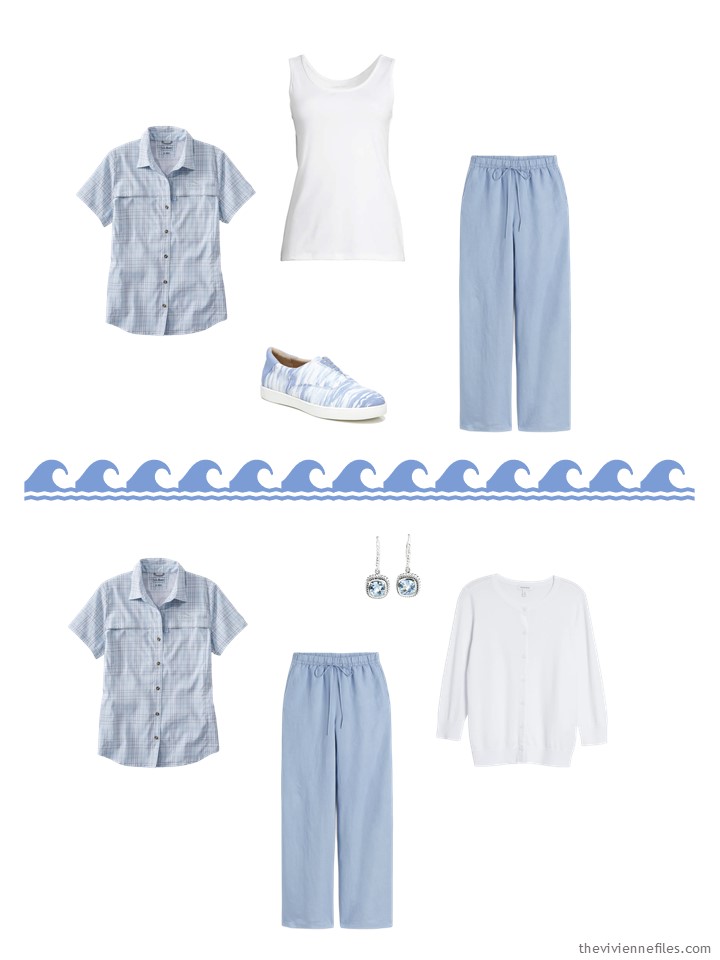 Nobody is sure if Sunny is her real name, or just a nickname; they suspect the latter, because it suits her so perfectly!
Nobody could mistake that this is indeed her wardrobe: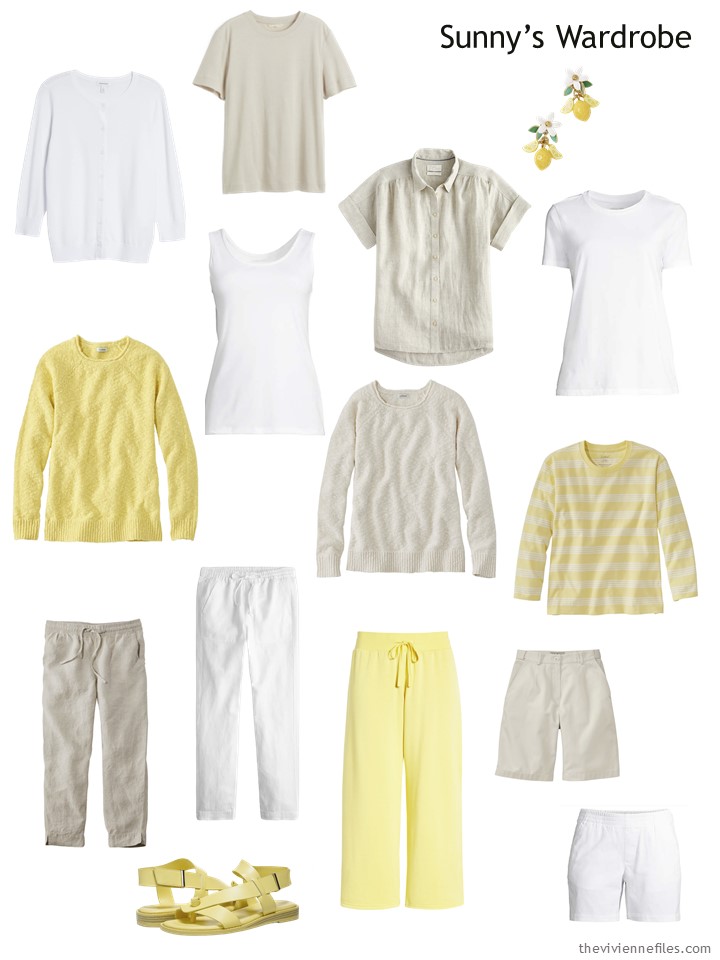 She gets a lot of bang for her buck here…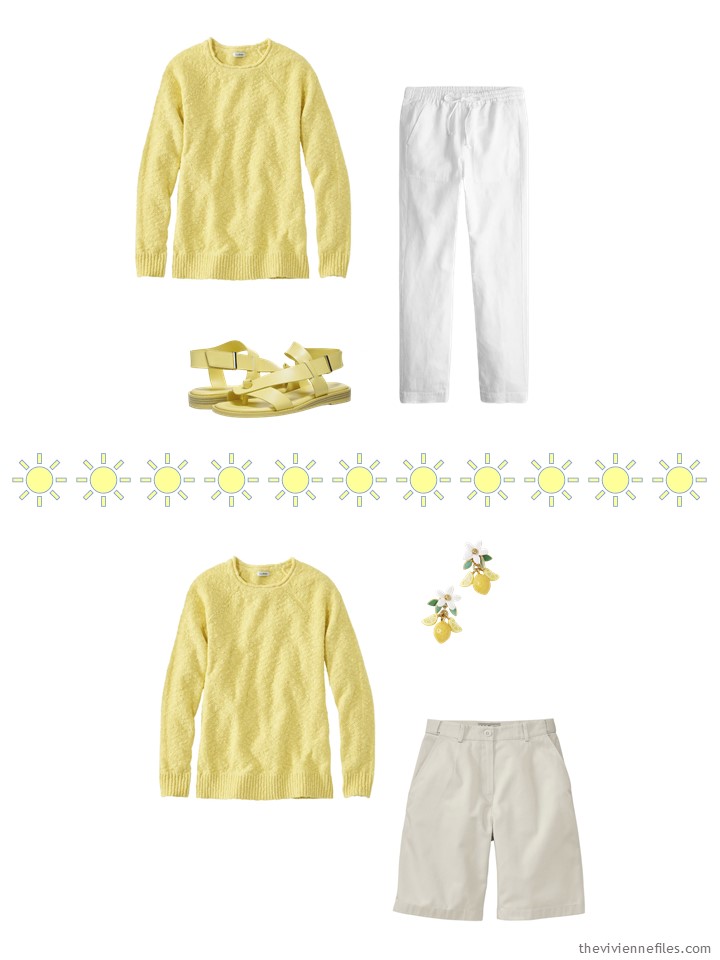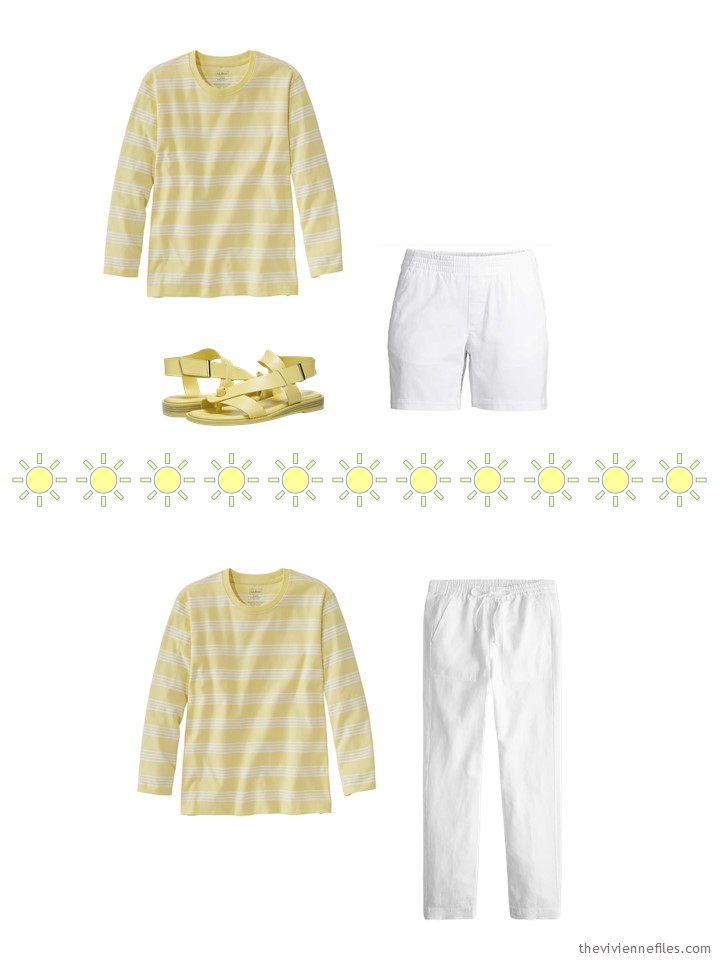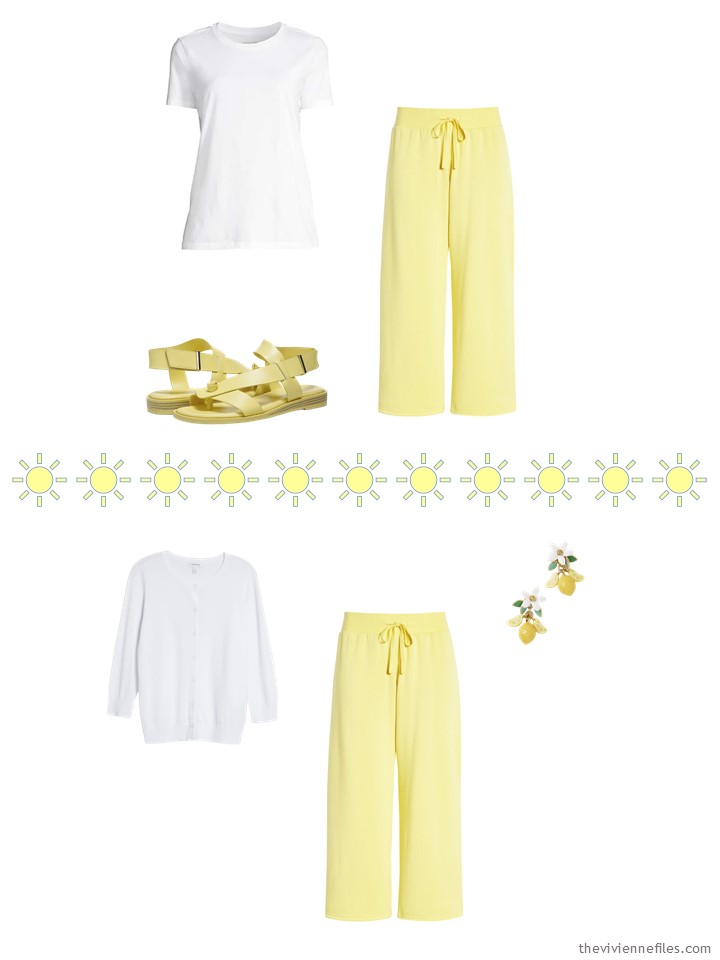 Which heroine are you? I'm astonished to admit that I must be Rose…
love,
Janice
p.s. Should I look at how each of these heroines accessorizes her beige and white wardrobe?
p.p.s. Ten years ago, when I was swapping out my winter clothes for my summer clothes, I did some self-analysis about my shopping mistakes…