January 6, 2021
A new year, and our heroine has decided to incorporate a new accent color into her (already pretty lovely, I'd say!) wardrobe: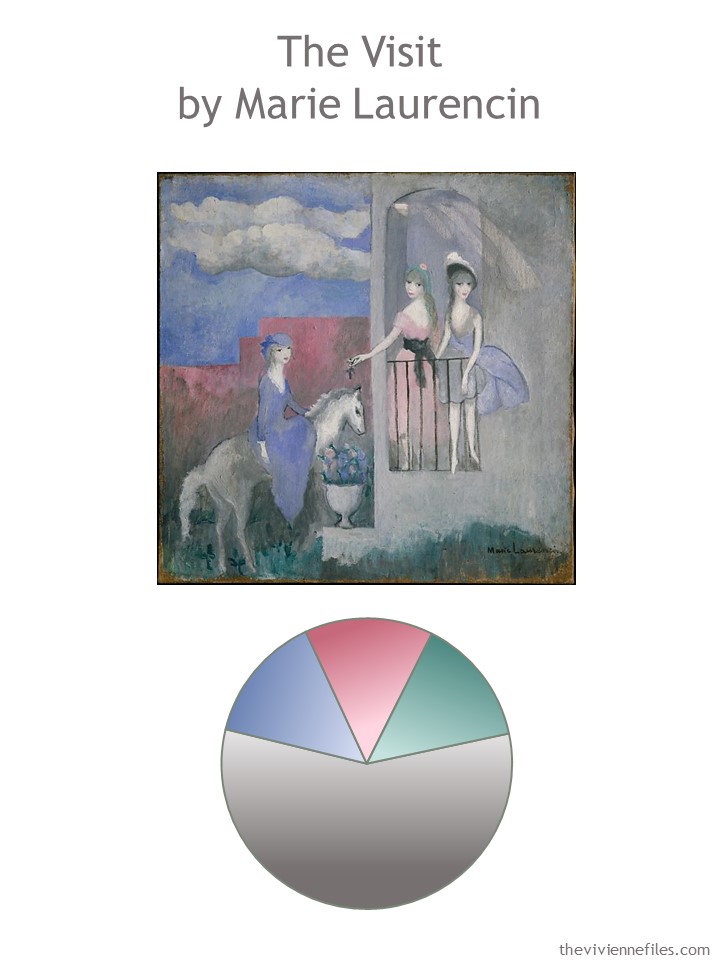 If you'd like to look back at the earlier posts based upon this painting, they are:
Before she impulsively wanders off into the world of all things green, she pauses to collect and sort her current wardrobe. First up, her cardigans, dresses, and "bottoms." (I just don't love the term bottoms – someone suggest a useful alternative, please!)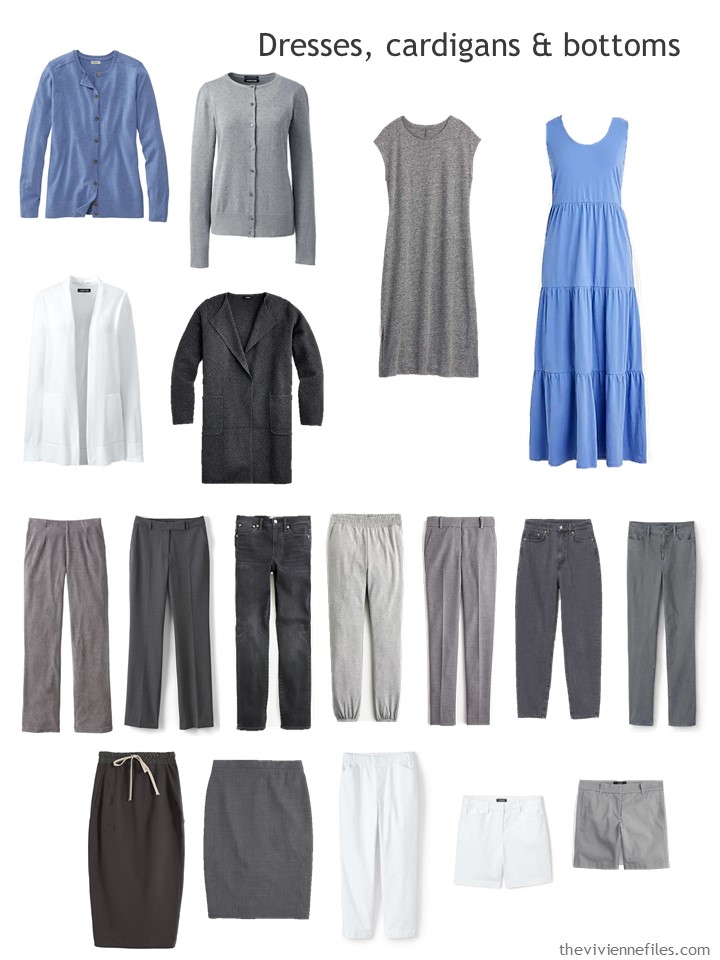 Frankly, although this looks like the motherlode of grey pants, they're all very different fabrics, and at least a few different silhouettes…
Now, her shirts, tee shirts, and sweaters: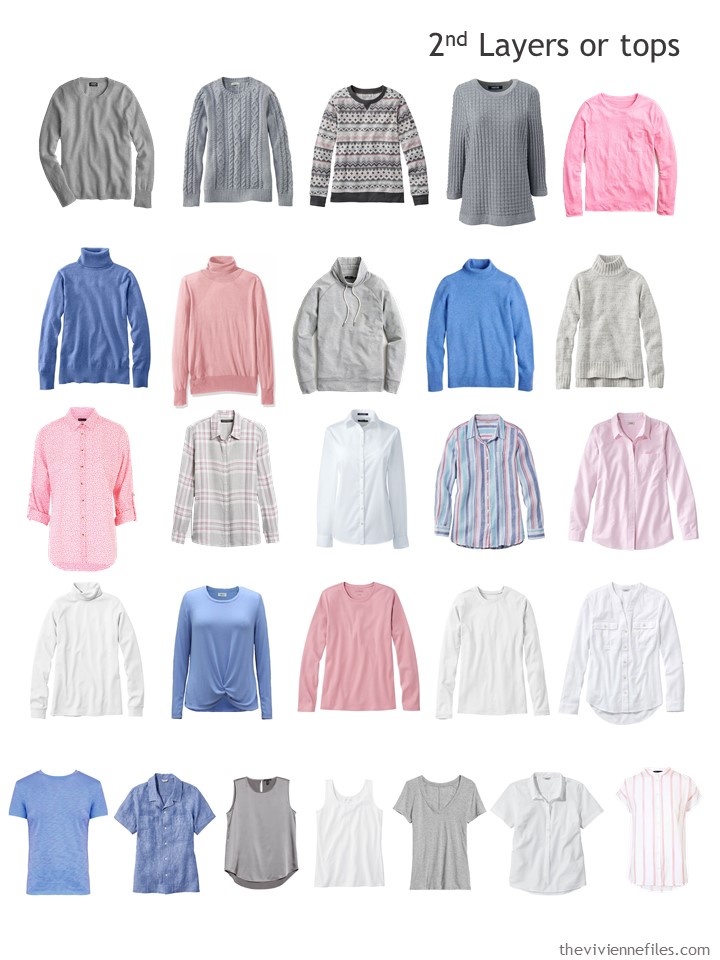 Her balance of colors between the 2 accents is just about spot-on, and she has a nice range of styles too. Alright, TWO blue turtlenecks might be overdoing it, but we've all made bigger wardrobe mistakes, I imagine…
So when she hangs it all on her foldable clothes rack, this is what she has: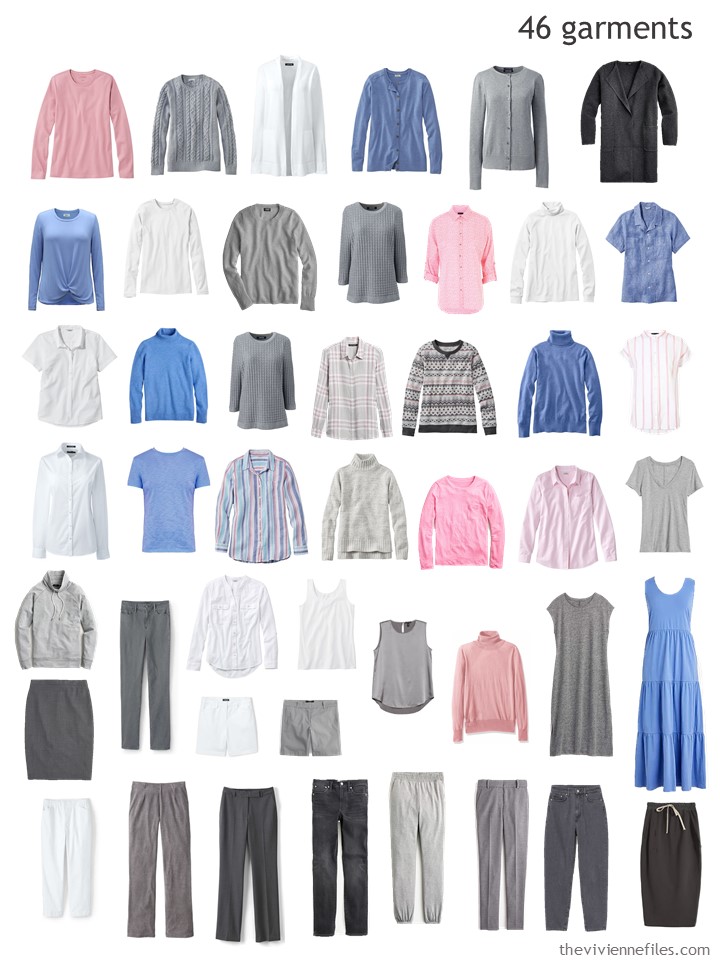 Of course, most women in the world could get dressed for quite a while with this wardrobe, and never have a complaint!
But our heroine has been hankering for green… So she sits down with a pencil and note pad (okay, maybe with her tablet!), and looks at what might be useful or missing here, before she wanders into a new color…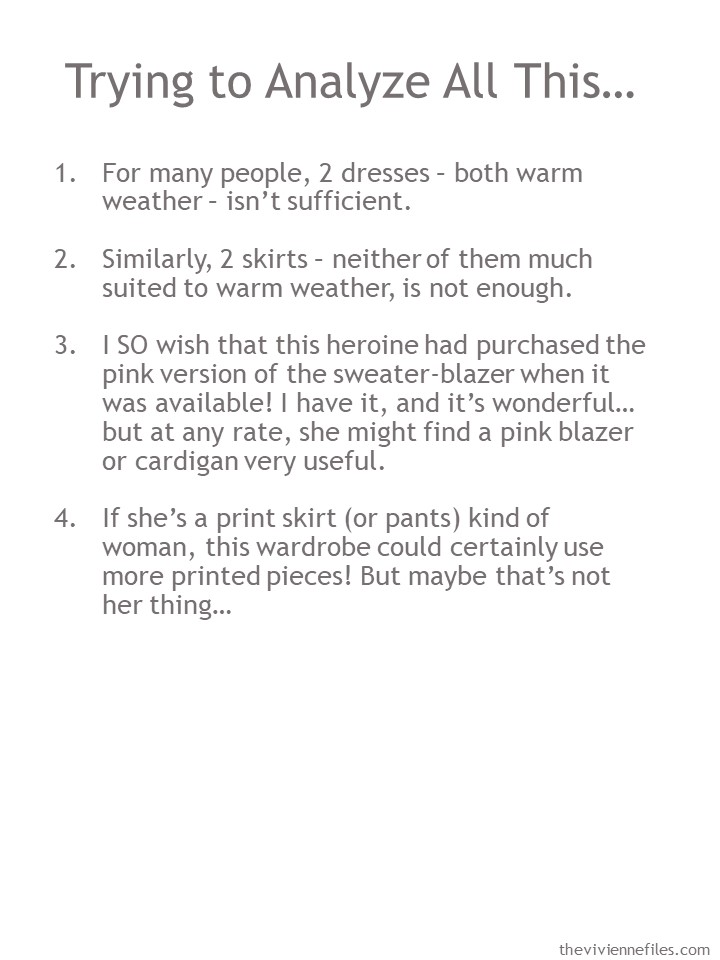 She's coming around to the idea of wearing more dresses and skirts – even when she can't be outdoors much, she could still look and feel… skirty!
We might as well enjoy our confinement, right?
So she ponders, and browses, and finds these:
Four new pieces of clothing in a wardrobe of 46 garments doesn't seem like a big addition, but she realizes that she now has quite a few more options for getting dressed: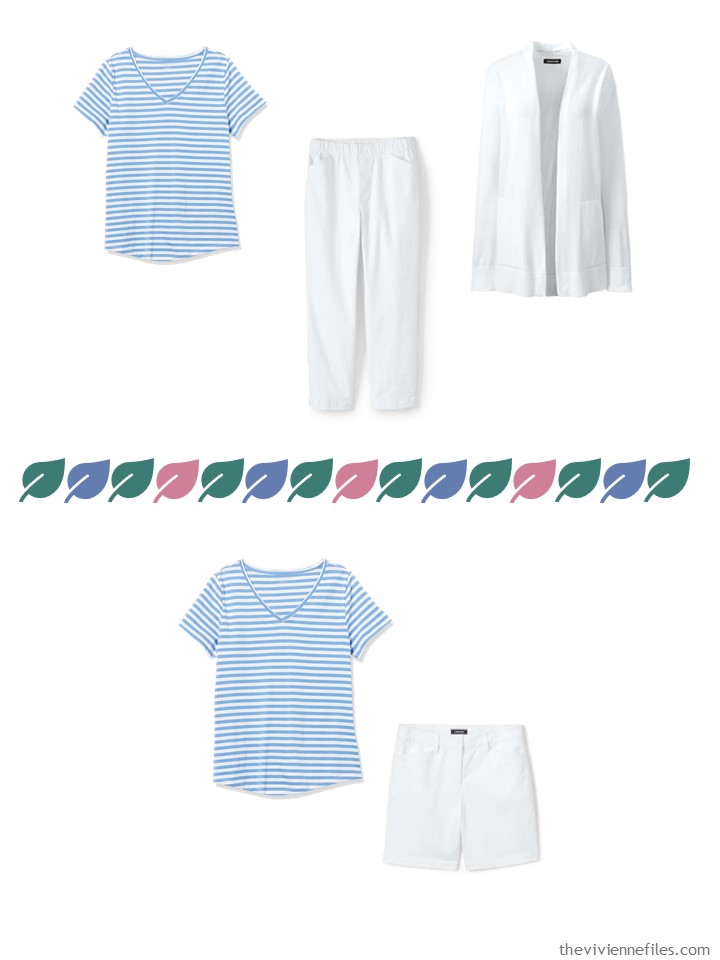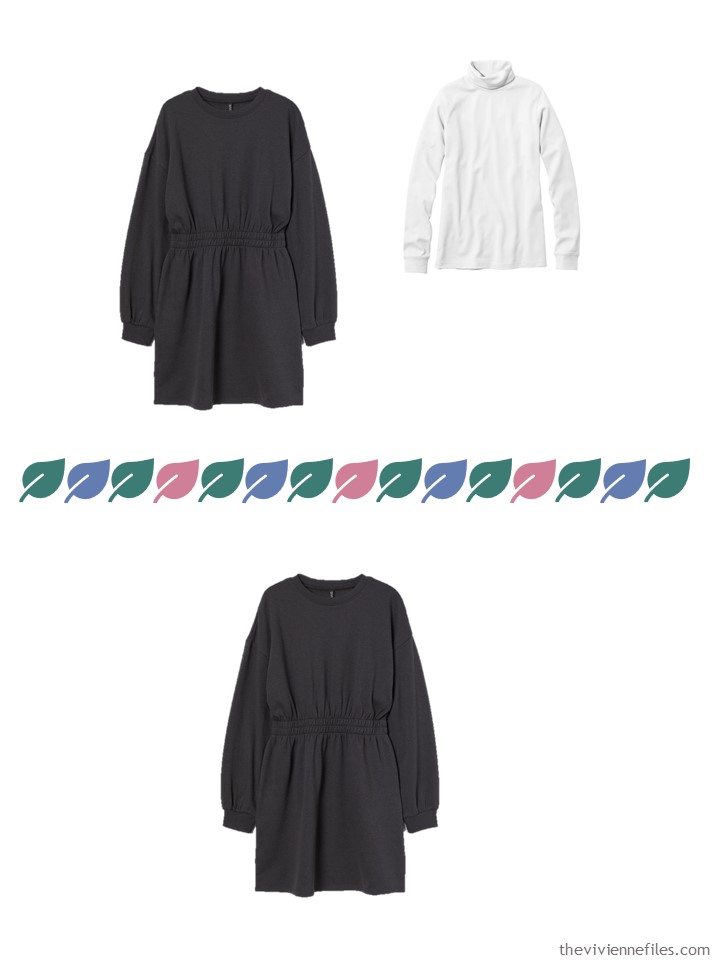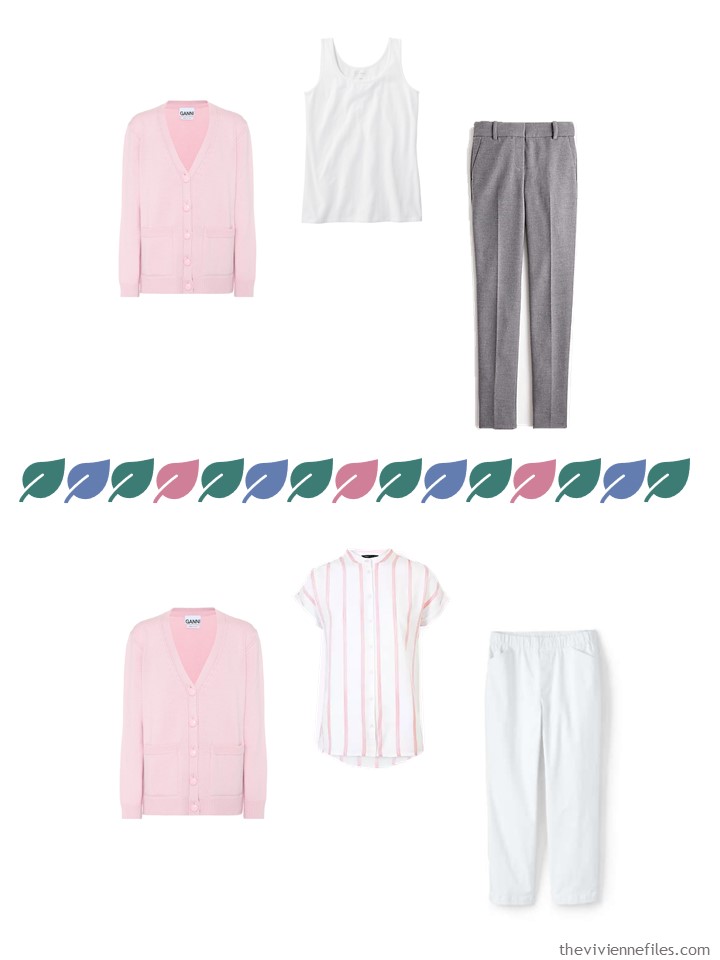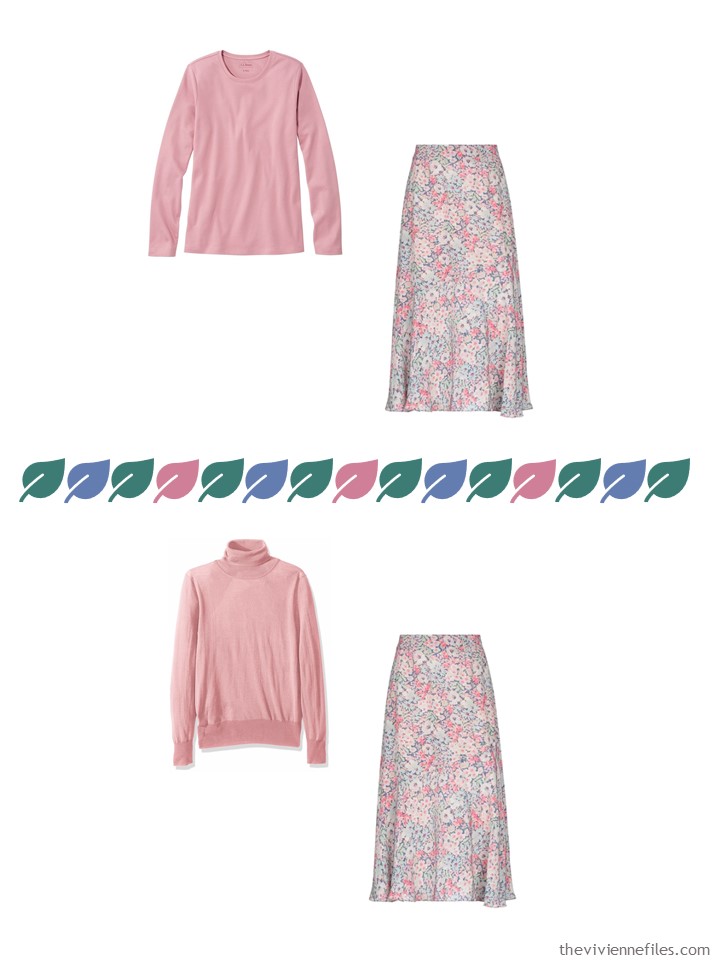 She knows full well that she could stop right here and have a wonderful wardrobe, but that green keeps calling to her…
So she keeps her eyes, and her options, open, until 1 day she sees THE SWEATER… Yes, it's a man's sweater, but SHE DOESN'T CARE…. it's beautiful, and it fits her well…
After that, the other pieces just seem to fall into place!
She's particularly delighted that she found a shirt that she can wear all year…
But OH THAT SWEATER…
Here's where she has to make the serious decision – is she comfortable wearing this green with grey? Some people might not like it, but she assembles a range of outfits – cool weather, warm weather – and thinks it over: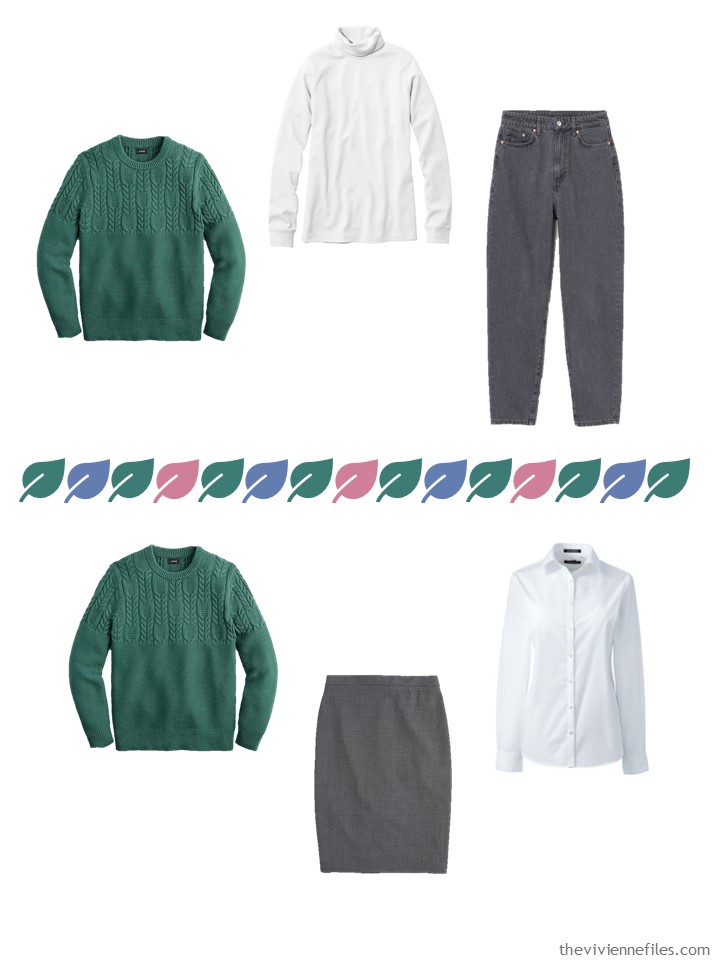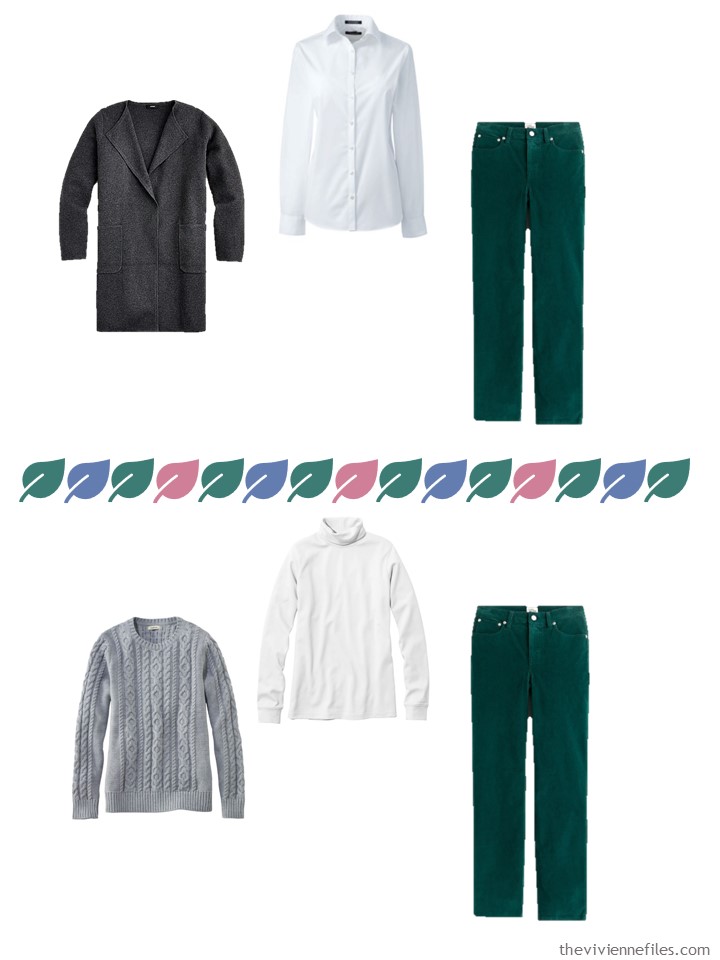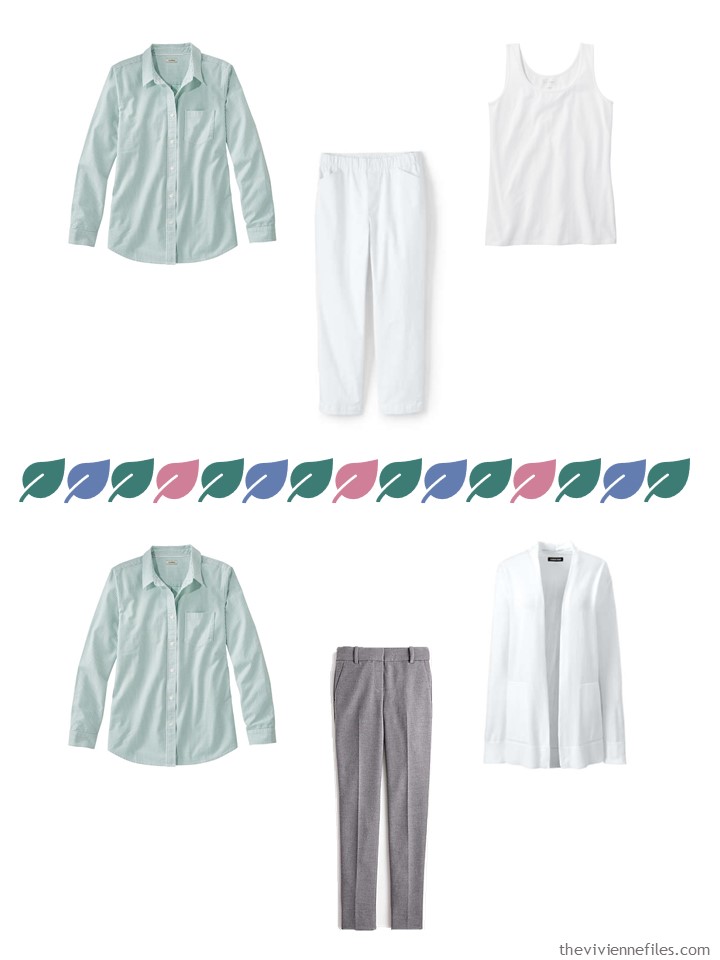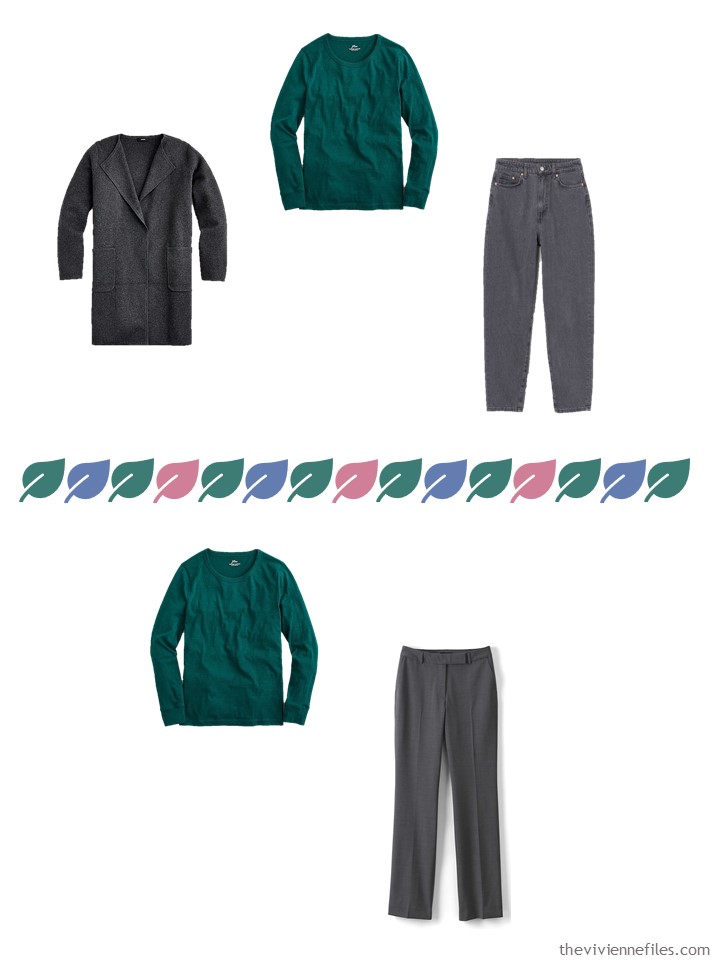 She's more than willing!
Would you dare?
Would accessories make A LOT of difference?
love,
Janice
p.s. Not a post from this date in an earlier year, but a handful of 'Chic Sightings' in grey and green seem an obvious post to revisit…