January 8, 2021
It was a gift, and she adored it immediately:
They had talked for a while about her interest in expanding her black and white wardrobe, and she thought that this scarf might be the perfect catalyst.
She held it for a while, and looked at it closely… Eventually, she isolated this color palette:
She doesn't plan to quit wear white, but she feels like it will be… de-emphasized in the future.
Right now, this is her Common Wardrobe. She's been quite happy with this, so far, through the cooler weather:
Since mid-October, she's been wearing these pieces and very few other things – some days she wore gym clothes, and the occasional day saw nothing but pajamas (tell me you've NEVER done that…). Even though there are only 12 garments here, there are plenty of choices: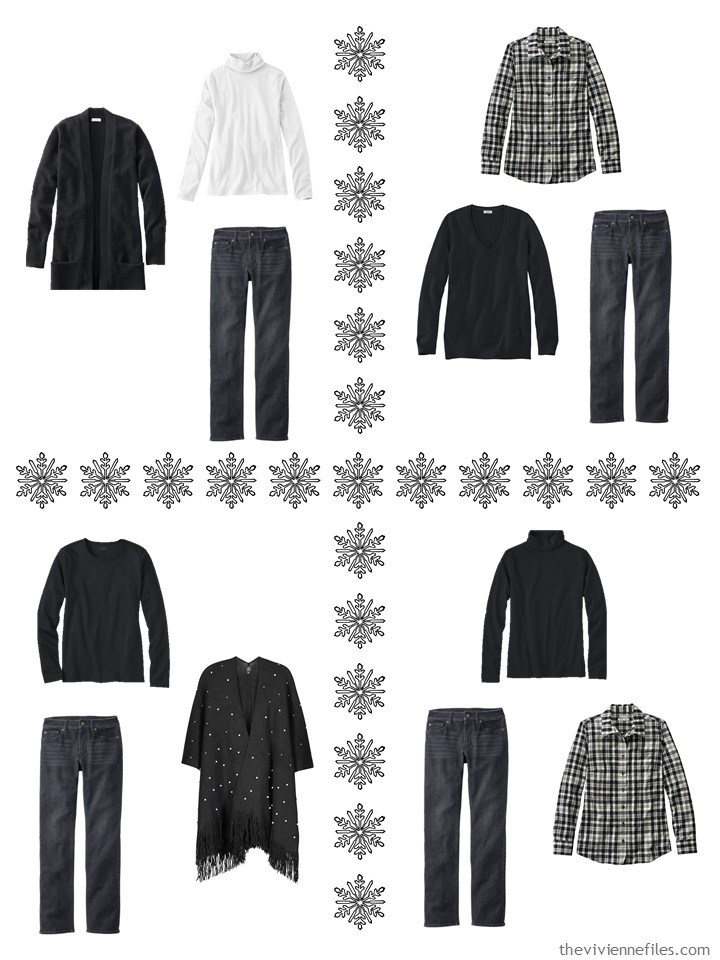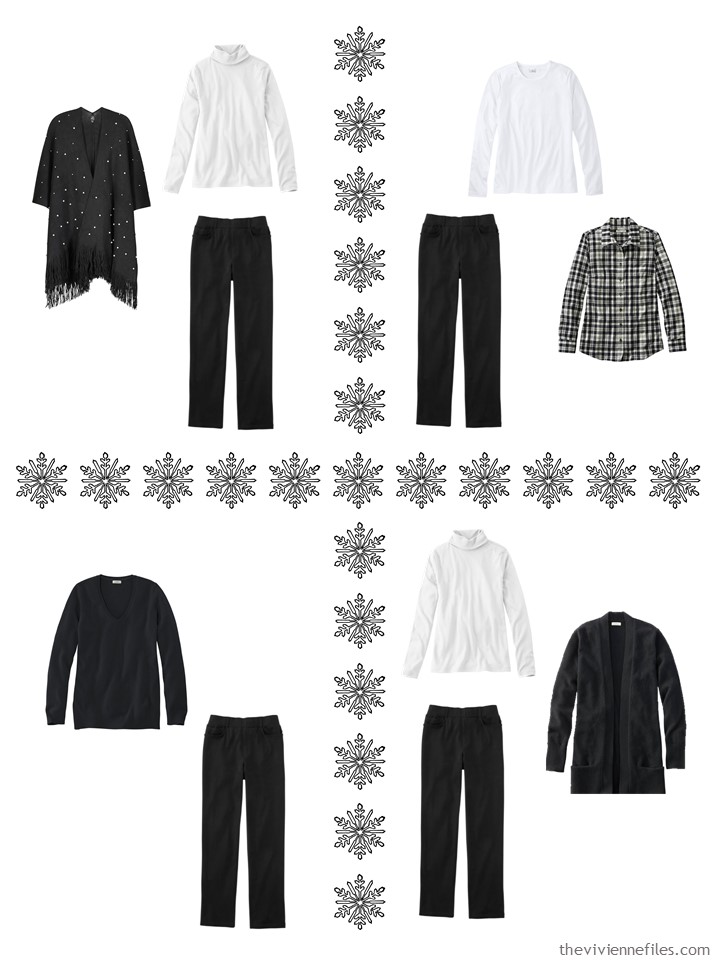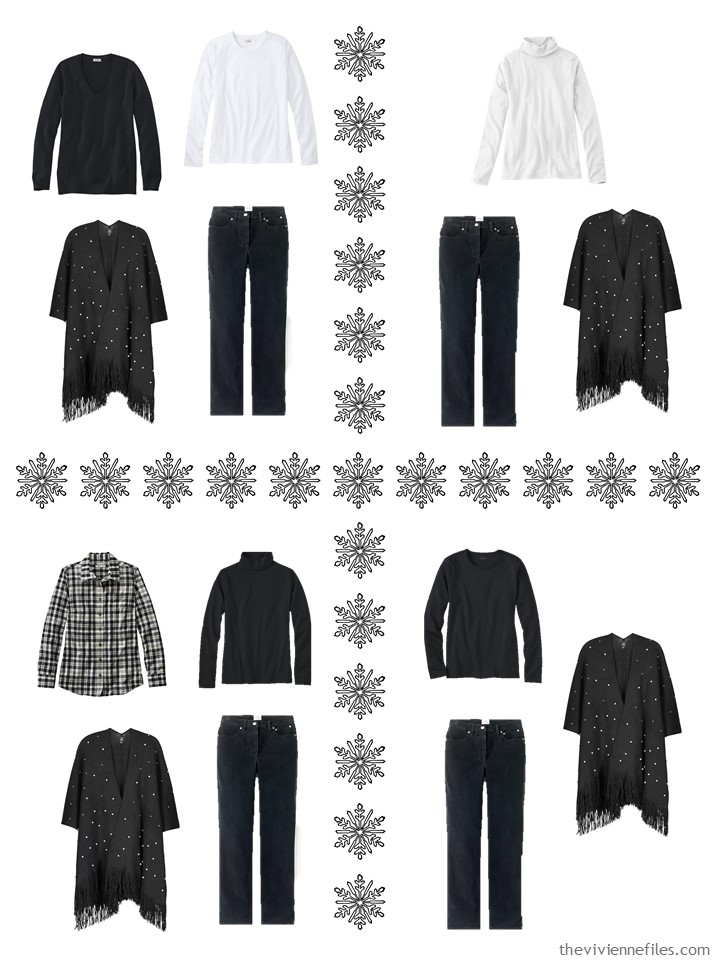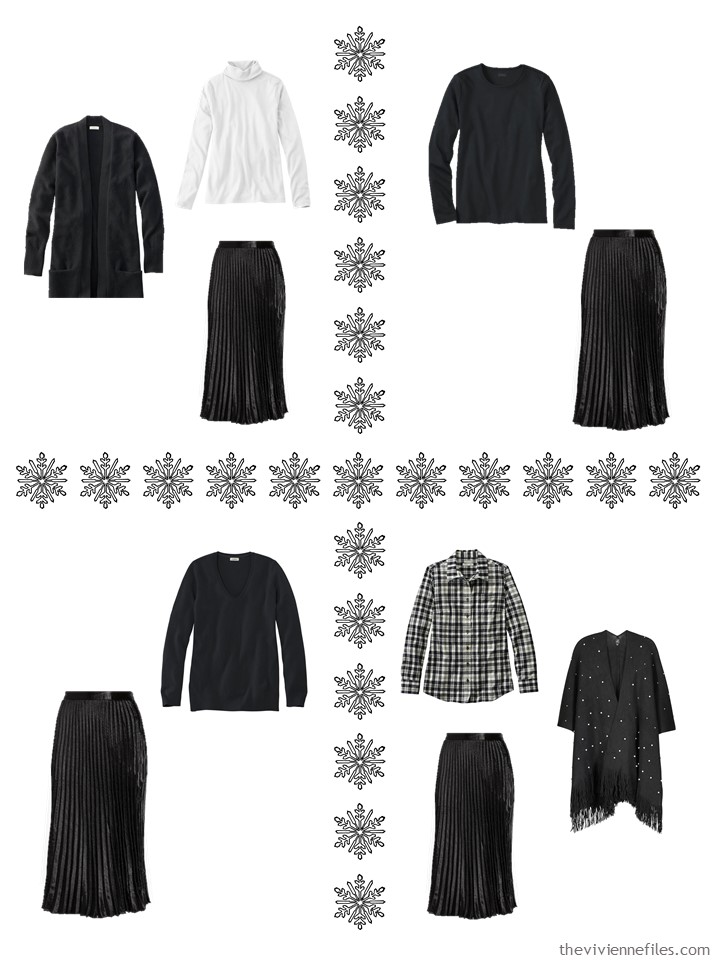 But moving into the New Year, she wants to experiment with Fiona Ferris' "Garde-Robe du Mois" (Monthly Wardrobe) of 21 garments, as described in her book "The Chic Closet".
Okay… a goal of 21 garments, starting with 12.
So she wants to add 9 things.
In 3 colors.
This isn't rocket science!
She starts with camel; camel and black are natural together!
Of course, she can see possibilities already! A camel "suit" of sorts, and a column of camel…
Next up she ponders the reddish rust color… She's not convinced that she wants pants or a skirt in that color! She realizes that these 3 pieces don't have to match perfectly; their role might be more as accents to her black things, or to her new camel clothes:
And finally, that lovely soft blue! Jeans would be a perfect choice here, but for cooler weather she thinks that corduroy pants might be a softer choice. A classic sweater is always a good idea, and the plaid shirt… it's short, but can still be worn under a sweater, or open over a tee shirt:
All of this feels right somehow, but how does it LOOK?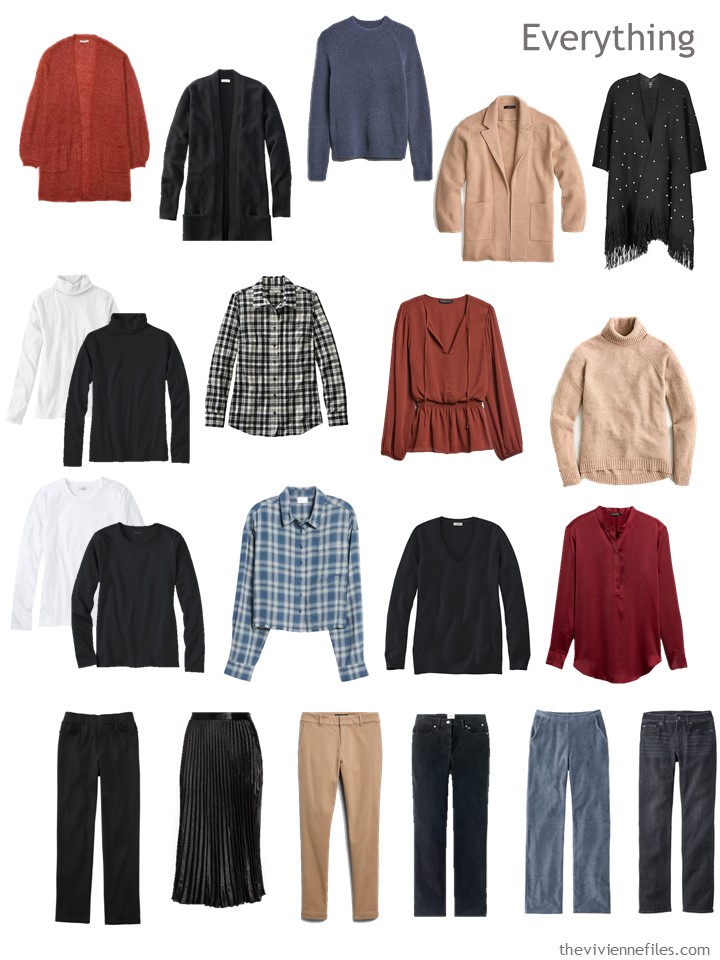 Subtle, almost gentle, but with a great deal of variety!
Still, it wouldn't be a well-planned wardrobe unless our heroine walked her way through a range of possible outfits!
Note that these outfits only include ONE of the 9 "accent" garments – there are certainly a lot of outfits possible if (for example) 2 of the camel pieces were worn together, or the blue sweater with the blue pants, or the rust cardigan over the camel column…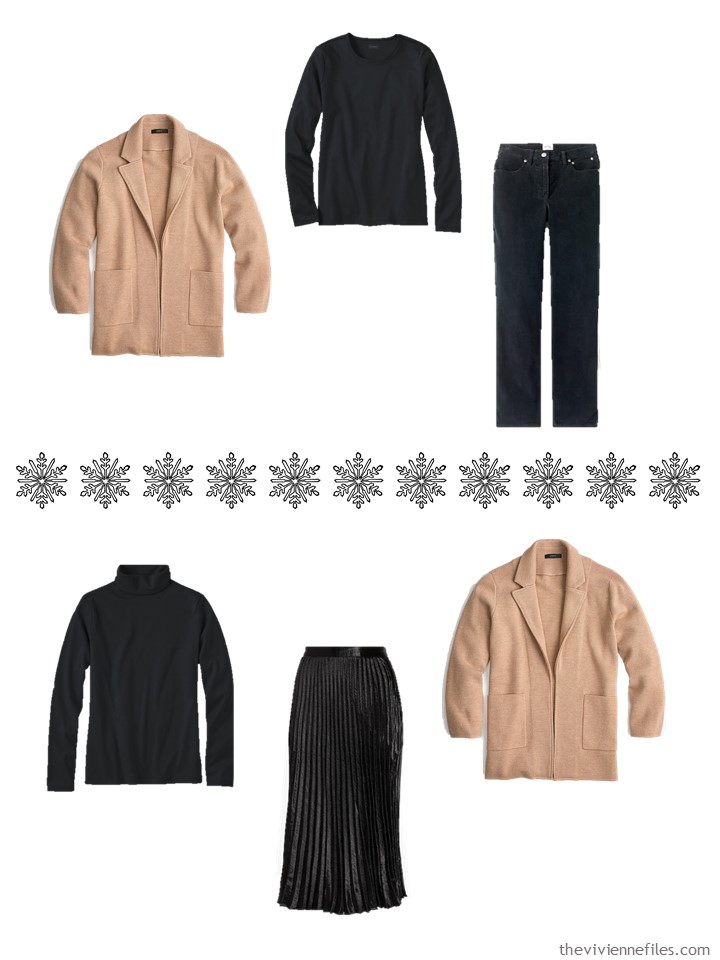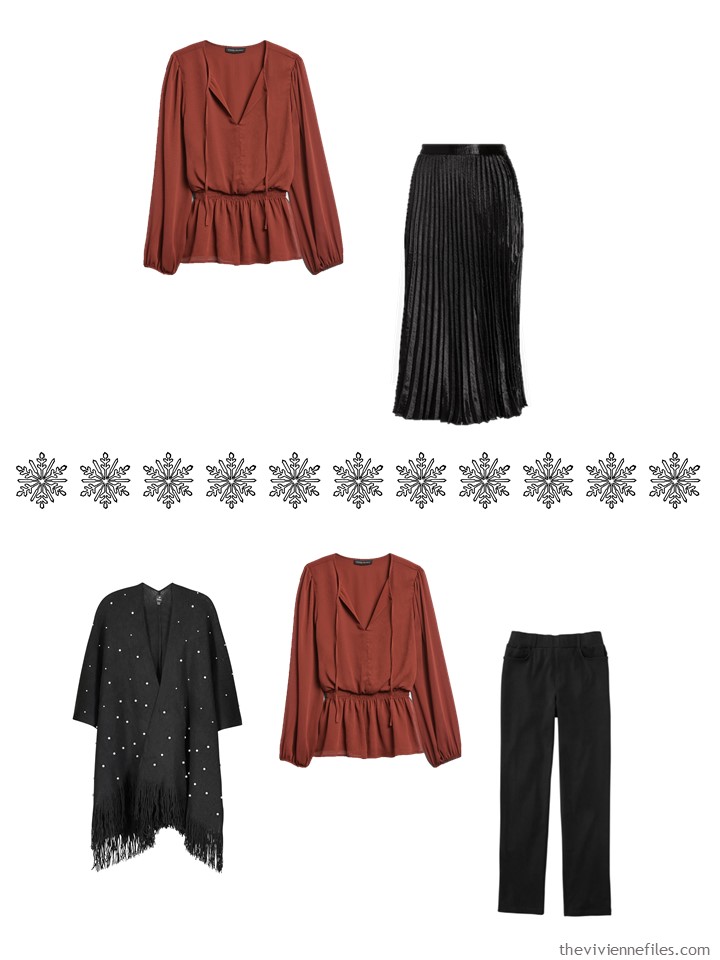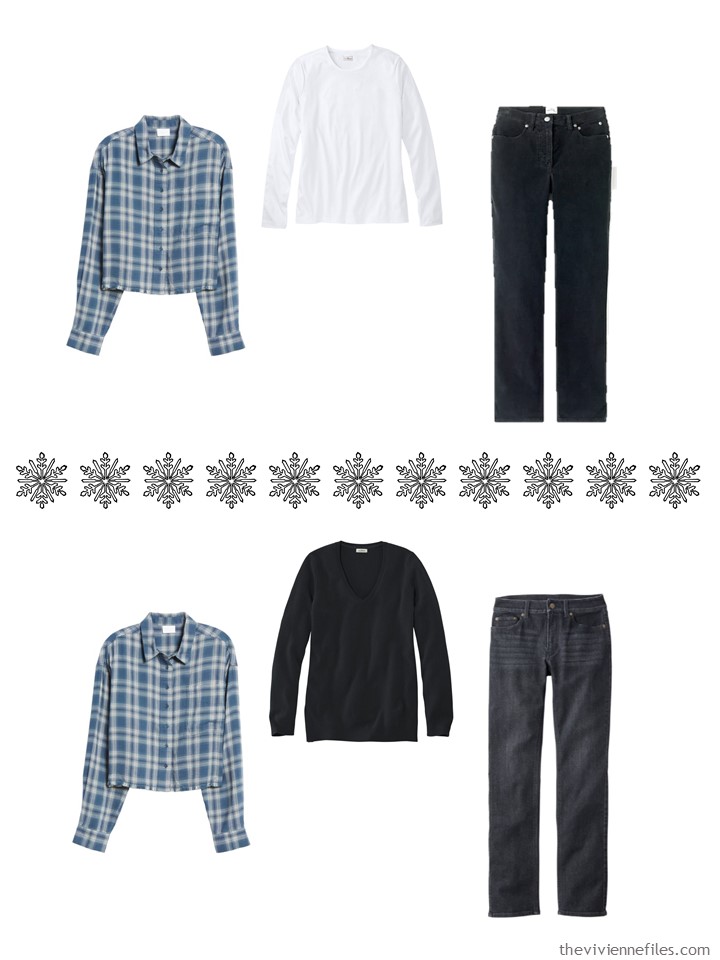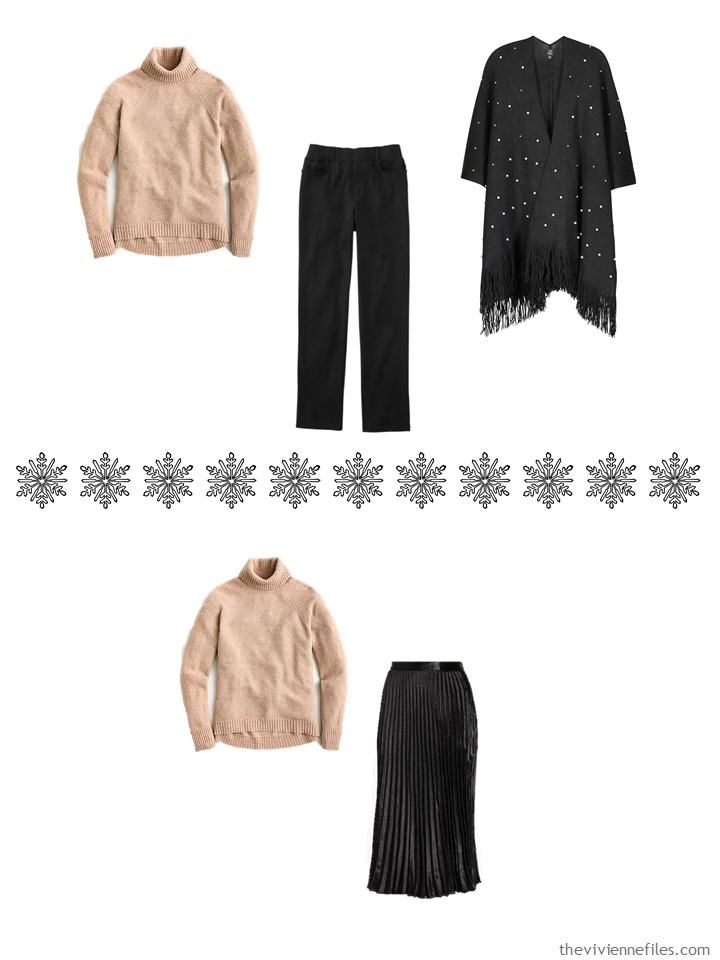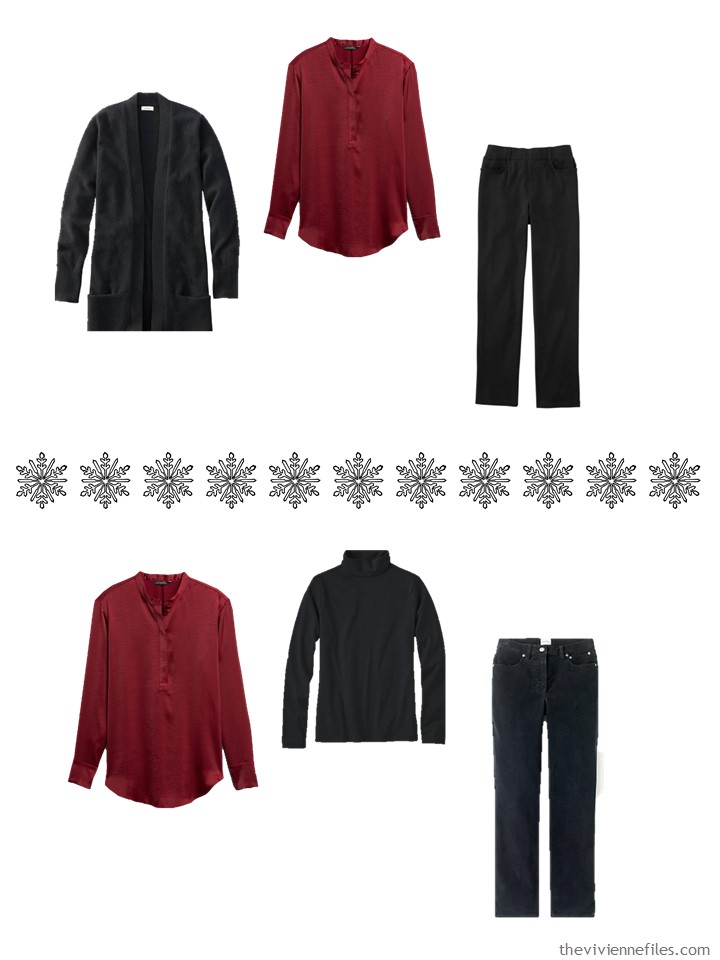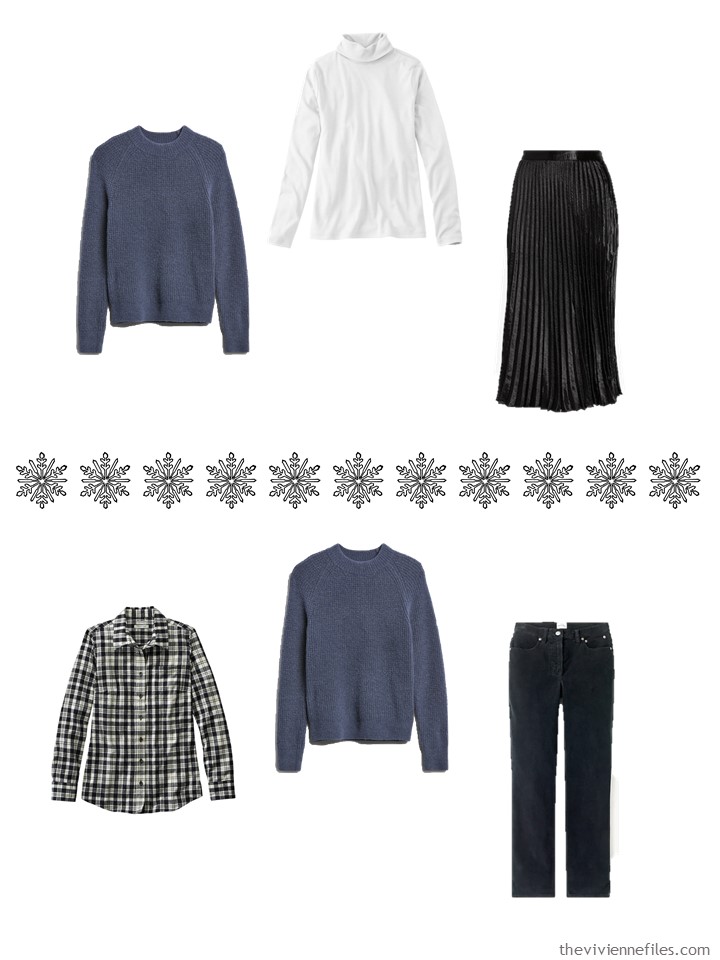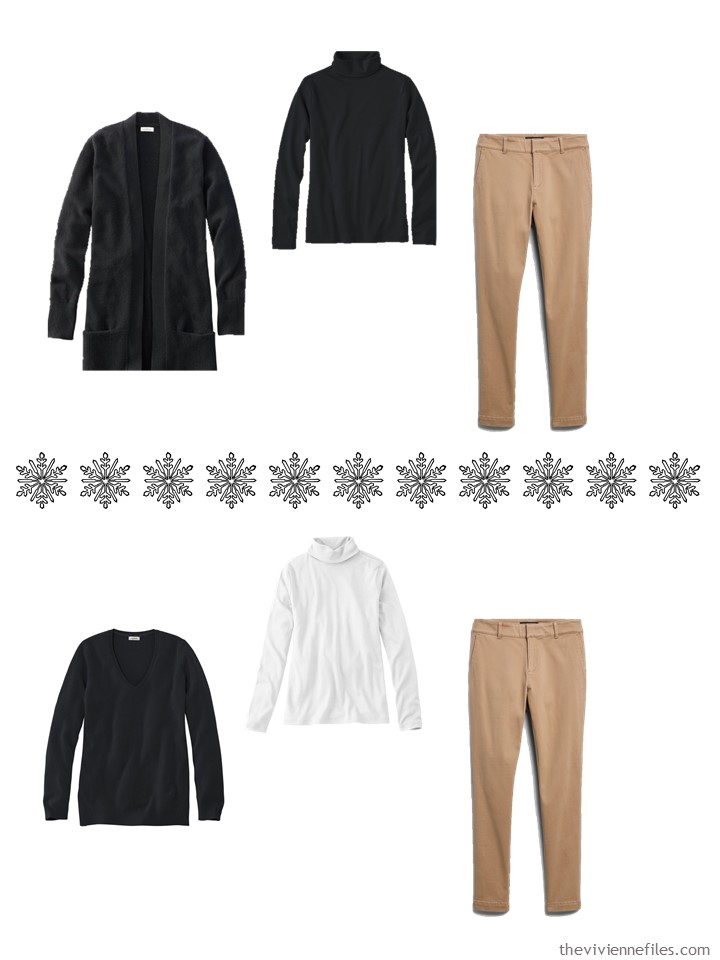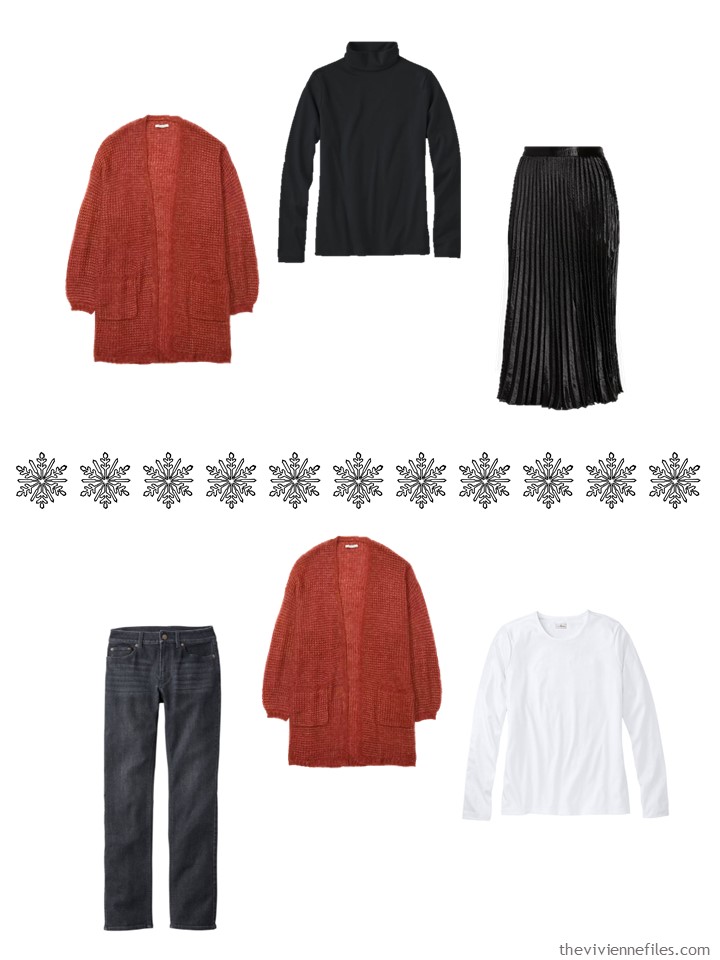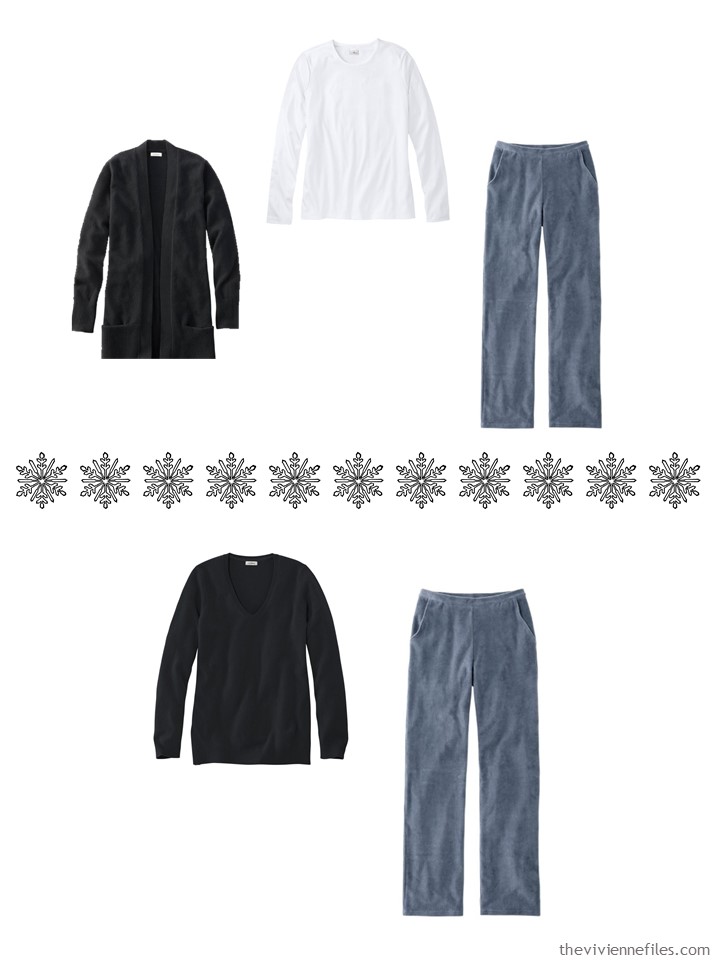 For those of us who have wondered if we could be happy wearing just 21 garments for an entire month, I think a wardrobe like this could give us some encouragement that we would have enough choices!
That said, I've been living in gym clothes since the gym in our building has (very guardedly) re-opened!
love,
Janice
p.s. I have to flash back to one of my all-time favorite wardrobes – very small, very simple, and quite elegant, in black and camel with a teal accent!