October 5, 2018
Our heroine is a translator! She won an award back in the early part of the year, after which she was chosen to translate the autobiography of a very important and elegant Frenchman… Her new gig required her to travel to Paris to meet with the author and to finalize some legal paperwork. She's been hard at work ever since, and she finds this the easier assignment she's ever had; she understand the author's writing on so many levels – not just language, but also the thought and emotion that he conveys…
They've spent HOURS on the phone together, so she wasn't entirely surprised when he suggested that she come back to Paris for another long weekend…
Her autumn wardrobe budget gets tapped-out, but she's pretty thrilled about this trip…
He made her hotel reservations (very near his apartment) for 3 nights, so she doesn't want to pack too much. When she looks at her planned wardrobe, she feels pretty comfortable. The heart earrings are uncharacteristically expressive for her, but she is ready to take a chance. Or two.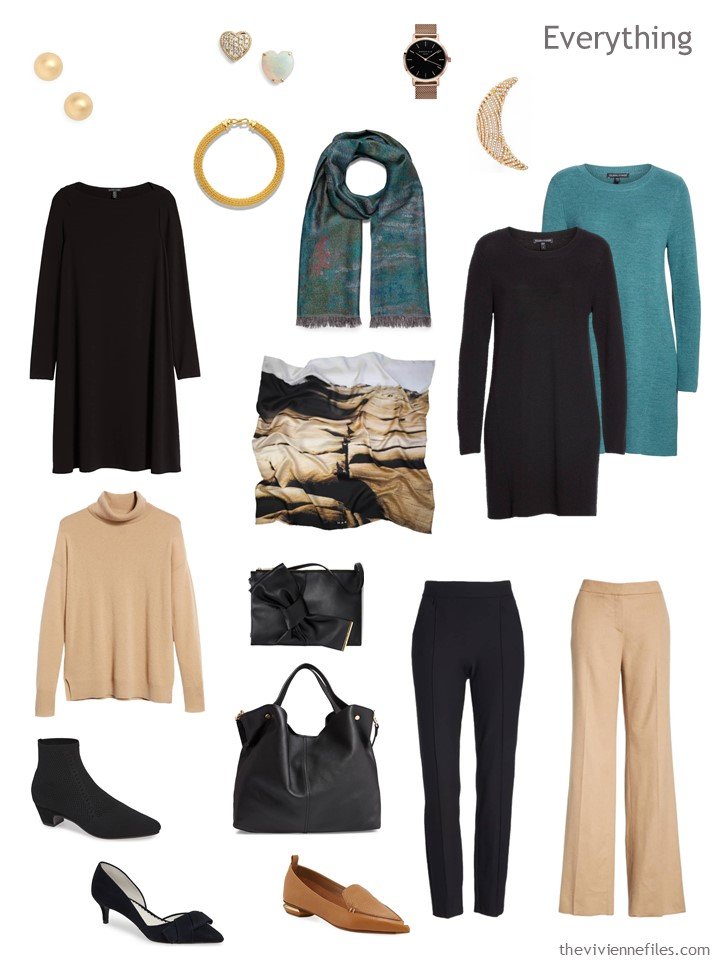 She has no real idea what she's going to be doing for 3 days, but she does have quite a few options about how to wear her tidy travel wardrobe: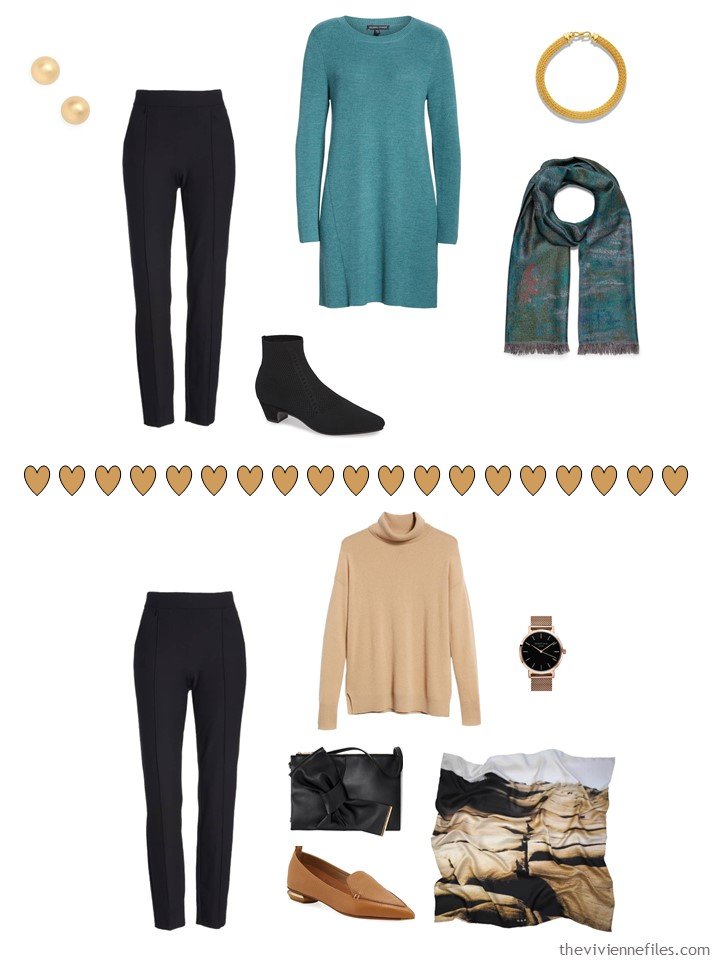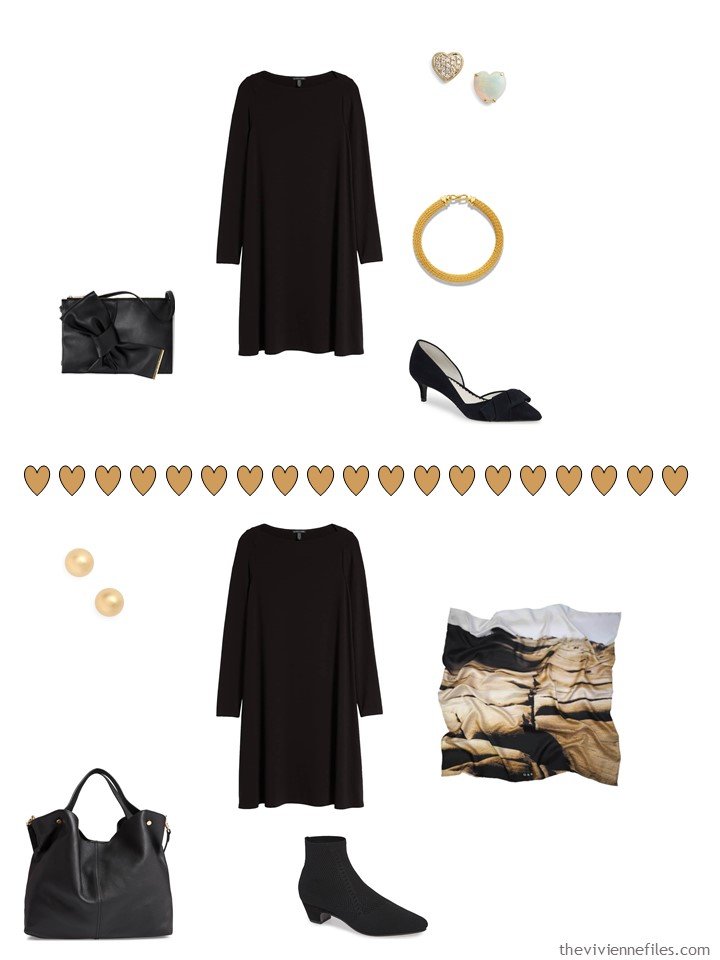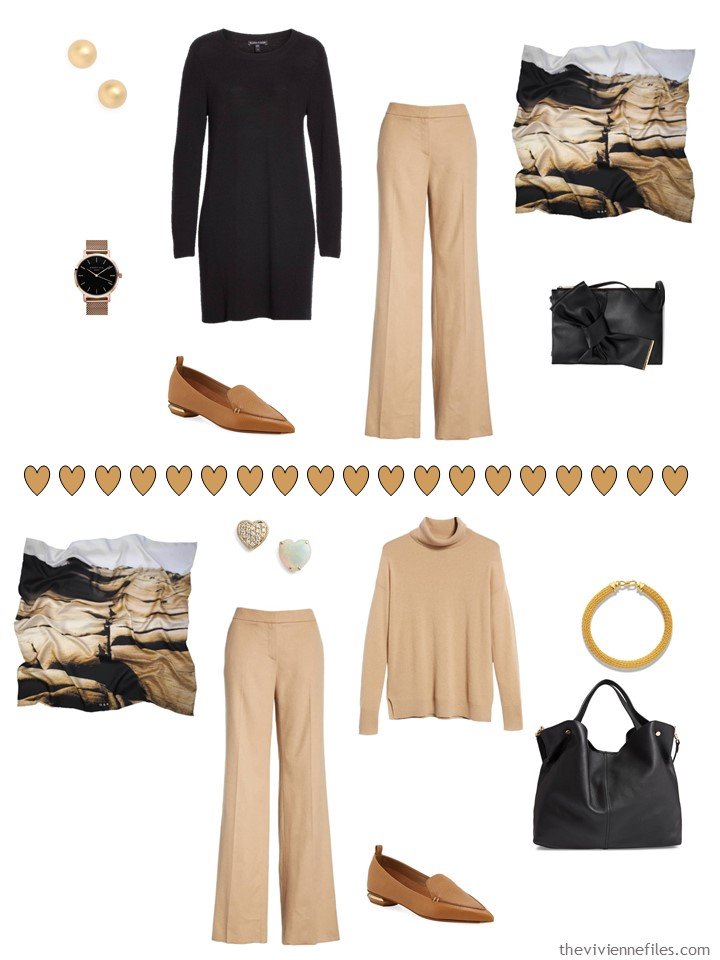 Is she wrong to assume that it's significant that he told her to pack a dress, and NOT to bring any of her draft translations?
love,
Janice
p.s. just for reference, this is the painting and color scheme upon which this lucky heroine builds her wardrobe: