July 30, 2018
48 Hours in Paris…
Remember our heroine the translator? She won a translation award back in January, and then in the Spring was interviewing with HIM to translate his autobiography…
She's very quiet, and tries to keep her appearance somewhat muted so it doesn't distract from what she's translating. This painting, and these colors, are her wardrobe inspiration: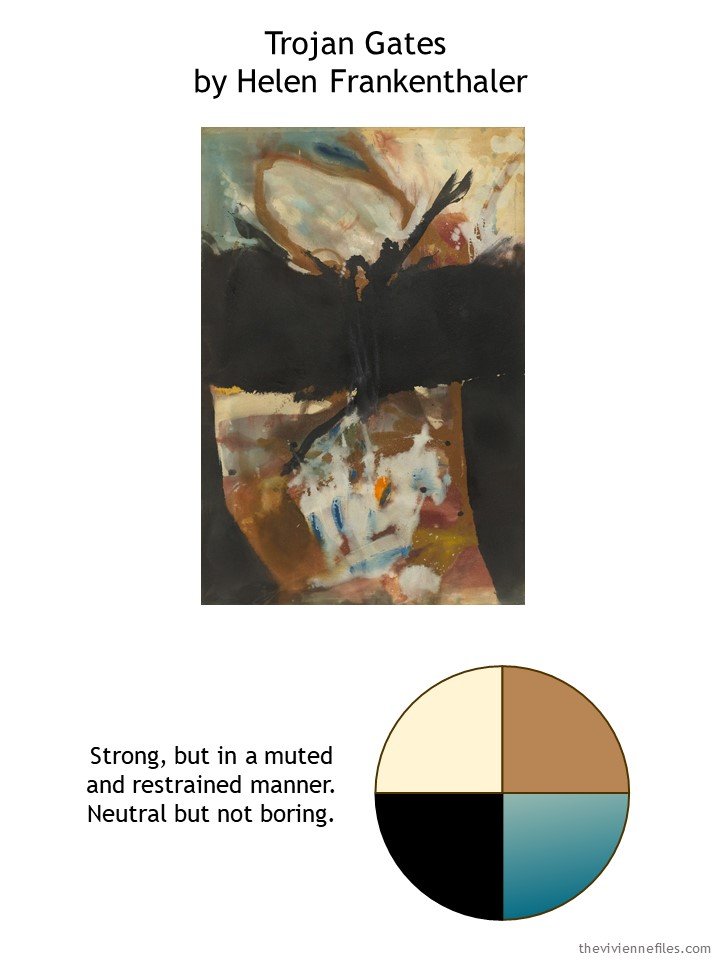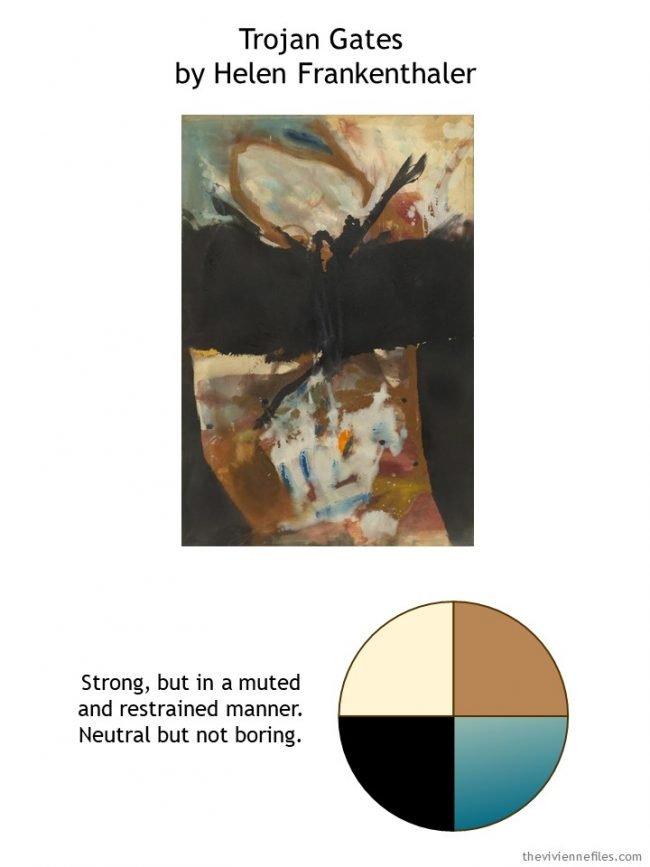 To nobody's surprise, she got the job translating the AMAZING French guy's autobiography. And for reasons nobody can quite explain, she has to go to Paris to meet the publishers and sign some release documents… Oh dear…
So she hops on the train!
The only 2 things she has on her agenda are dinner with the author, and then meetings the next day with the publishers. But she decides that she really should stay over another night, if only to get a good sense of the mood of the author's voice. You've got to immerse yourself in your work, right?
So she packs small, and wisely:
She arrays everything before she puts it in her bag (and before she gets dressed) so that she can make sure that she has enough – especially the right shoes! She finds this travel capsule wardrobe to be somewhat comforting, which is good since she's going to be a little bit nervous off and on during this trip!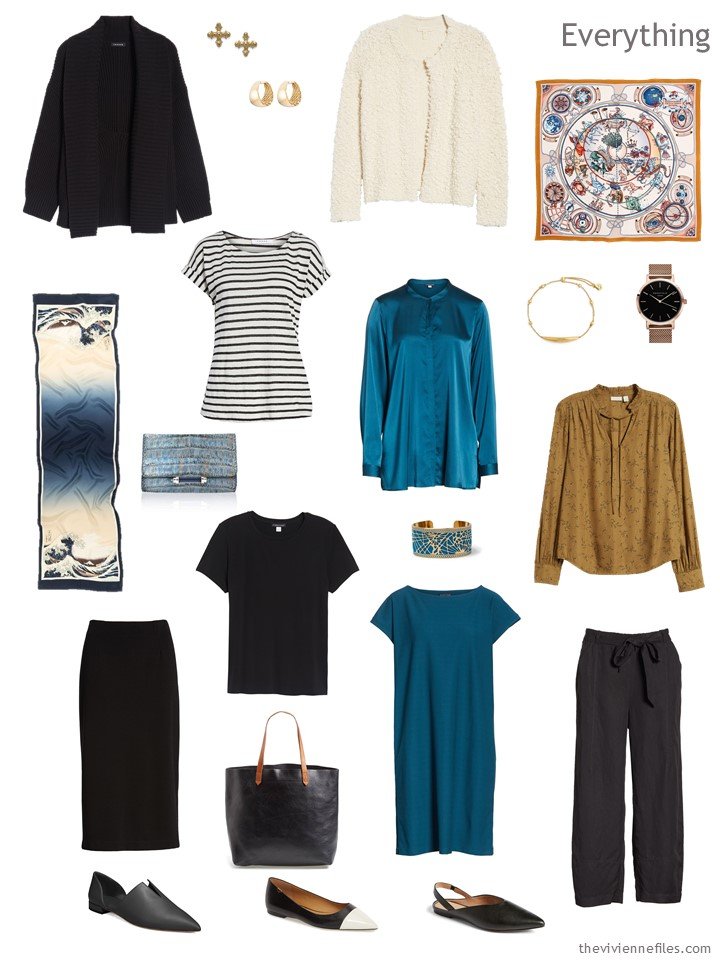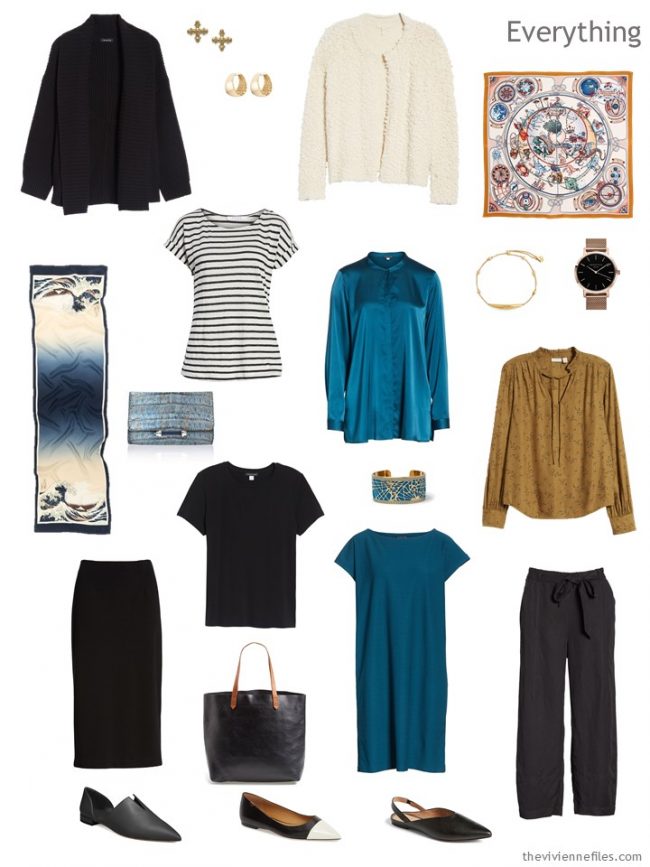 Before she zips up her bag, she runs over, in her mind, what she's going to wear for which event: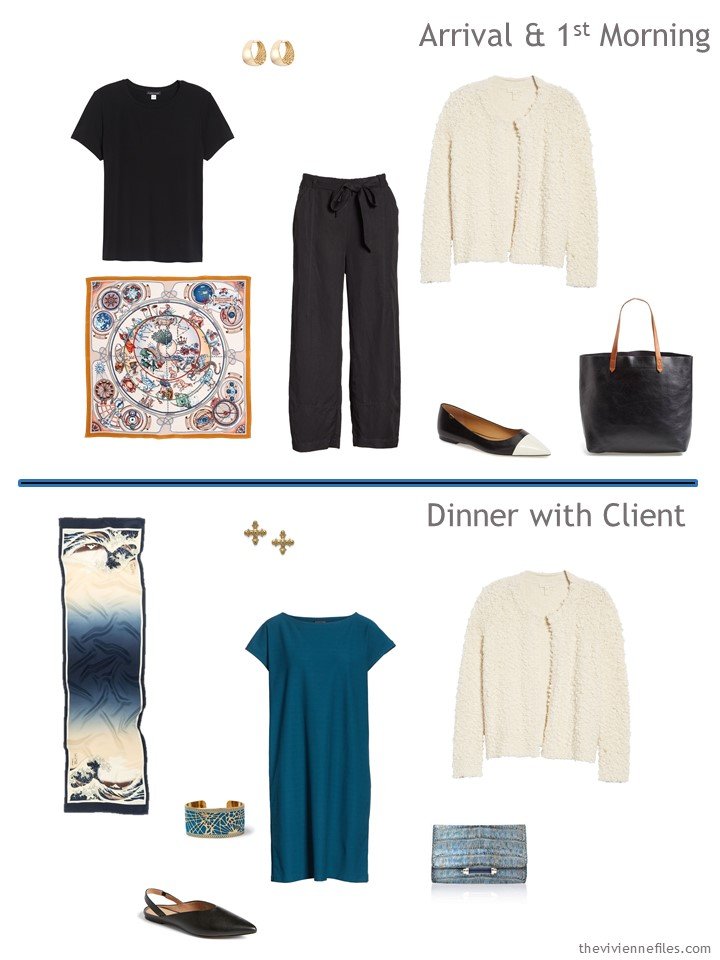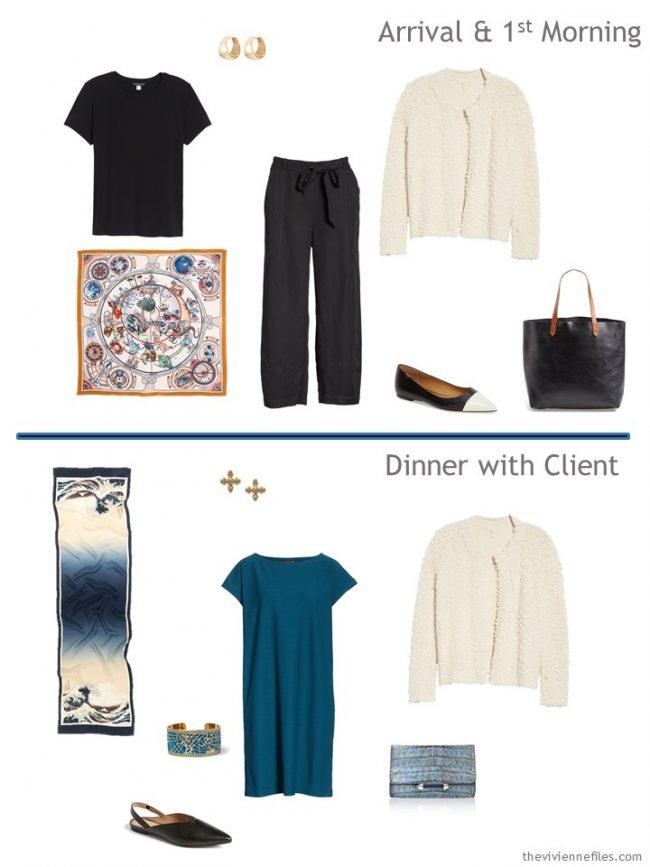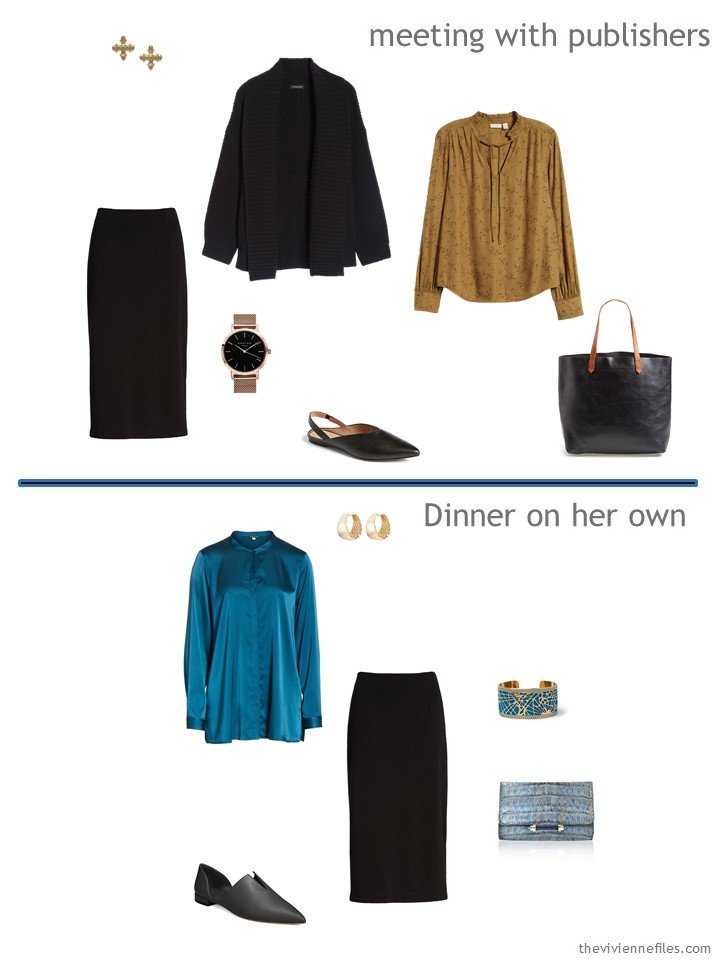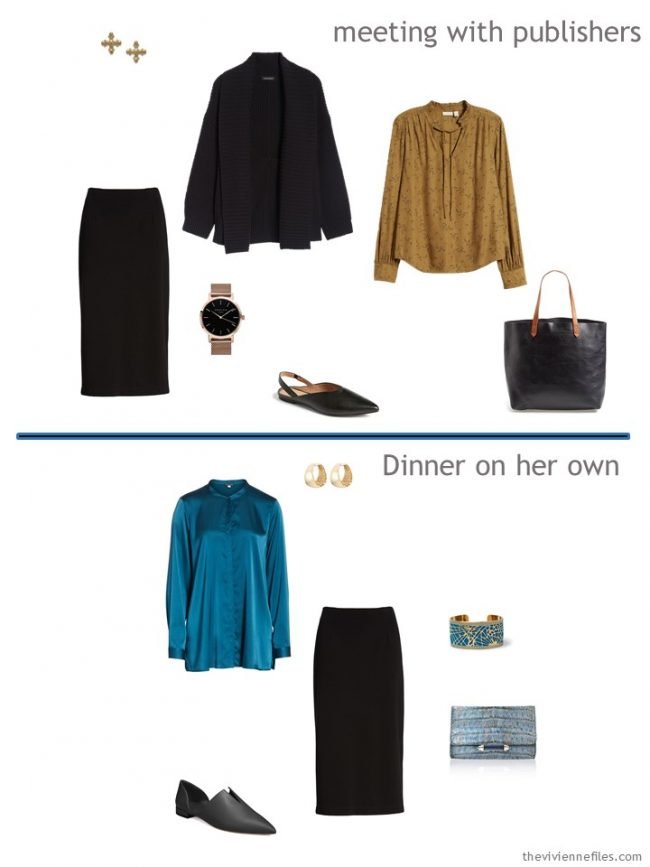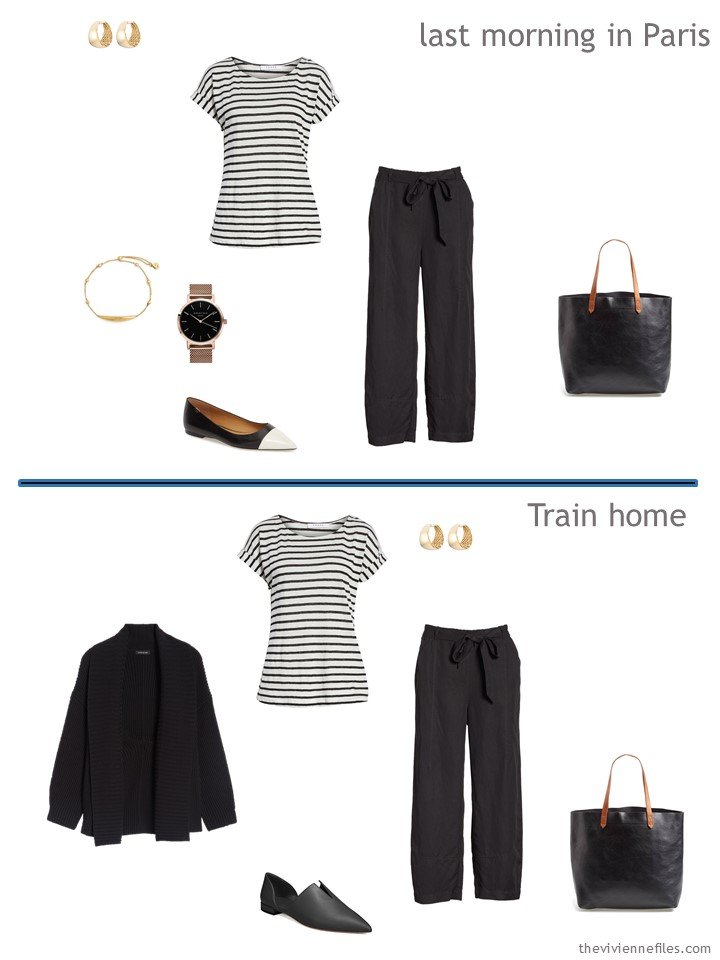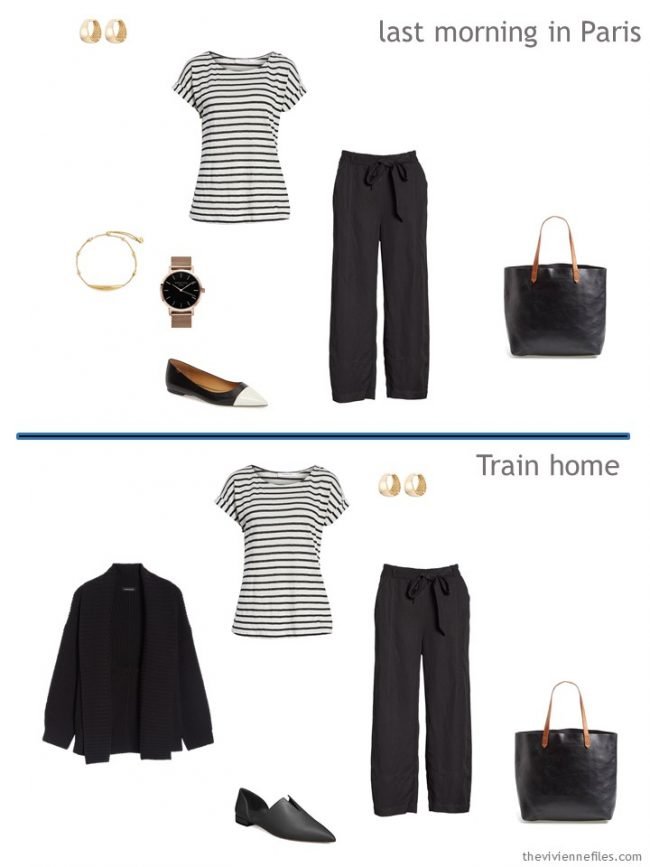 She knows how lucky she is!
Has your work ever "required" you to travel someplace wonderful? I used to "have" to go to Paris at least twice a year…
love,
Janice