August 1, 2018
Oh, THIS caught me off-guard! Somehow, I managed to forget that a new month was coming… But I did manage to get this done in time – taking care of my readers are a really important part of my life! Still, if these links are a complete hash, or if this just doesn't make any sense at all, let me know and I'll work on it some more…
This is the time of year to look for the perfect outfit for the upcoming cooler weather. Maybe it's that "back to school" feeling that I get this time of year, but I like looking for a nice skirt outfit for each of our 6 wardrobes…
While this outfit might feel a little bit "Pittsburgh Pirates" to some, putting the scarf on with these pieces breaks up the black and gold, and brings some other colors into the ensemble.
These pieces also fit beautifully into the existing wardrobe built around this scarf: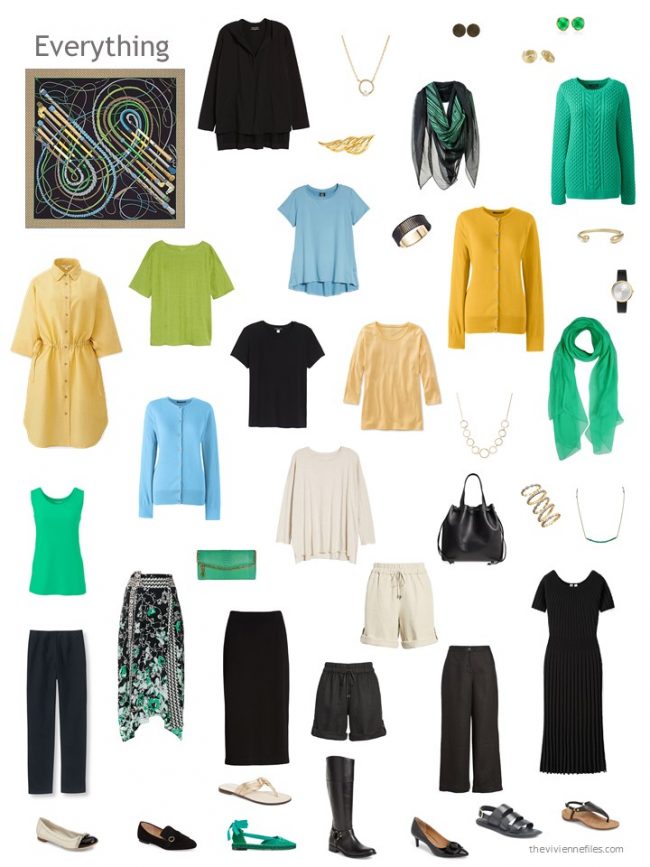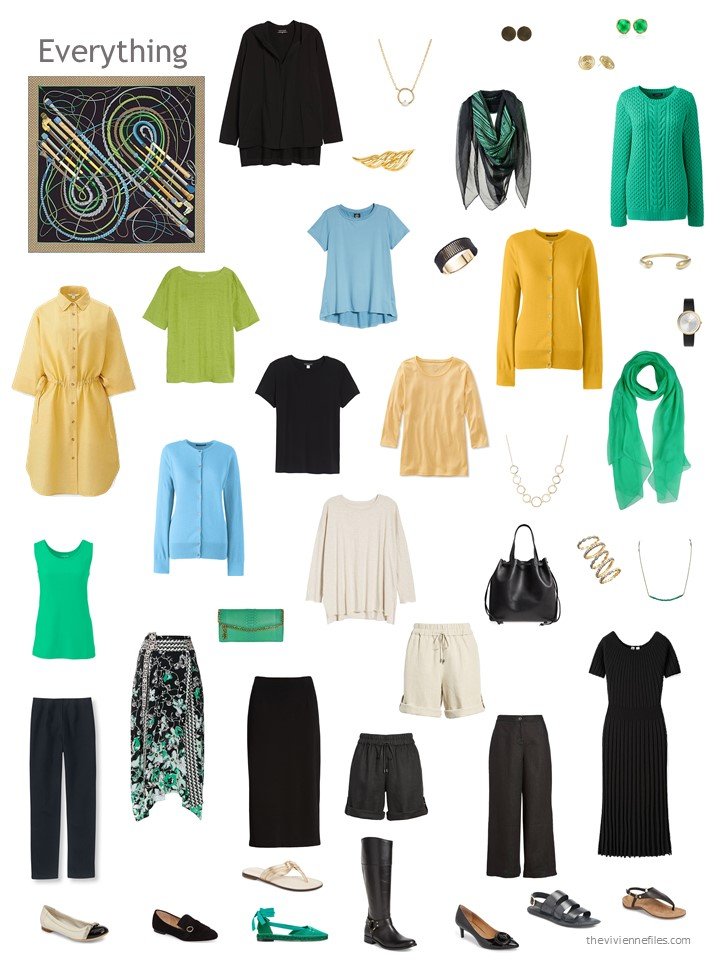 Best of all (maybe?), the new clothes added to this wardrobe are very versatile: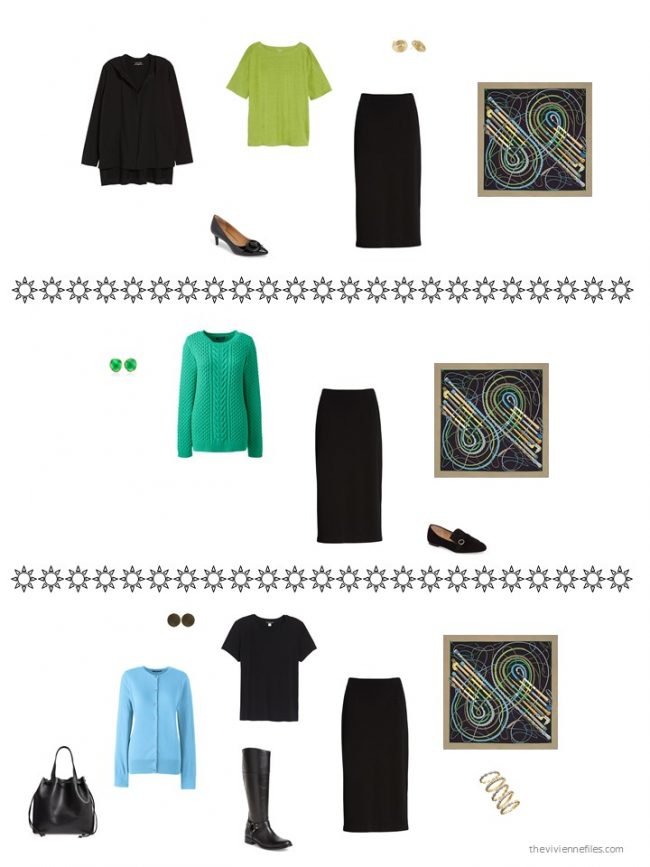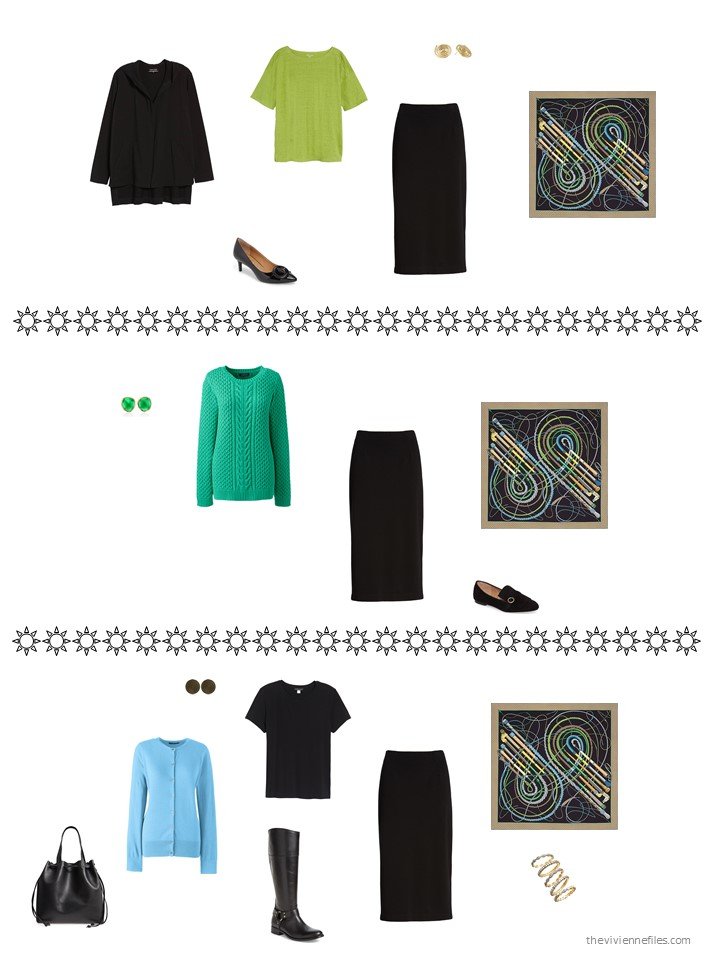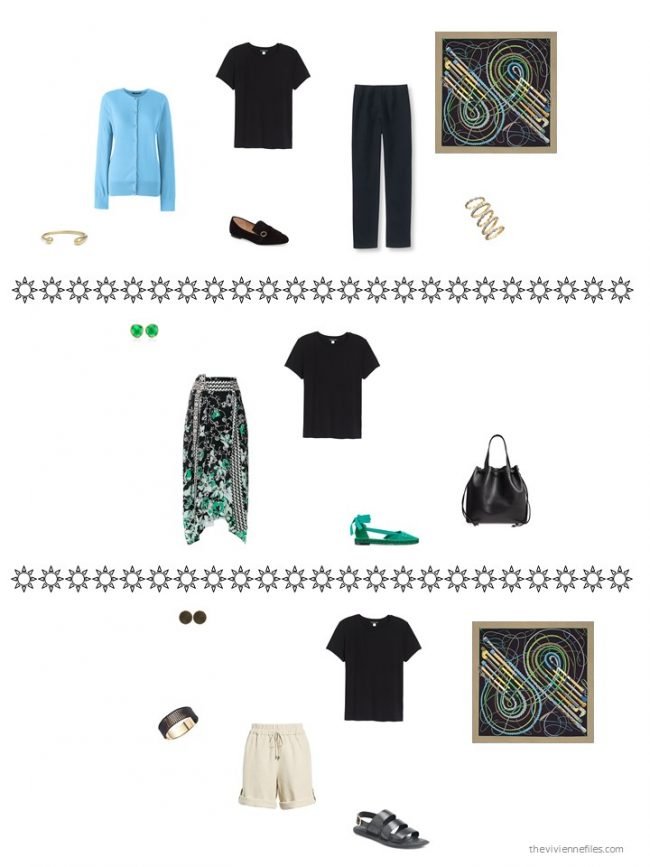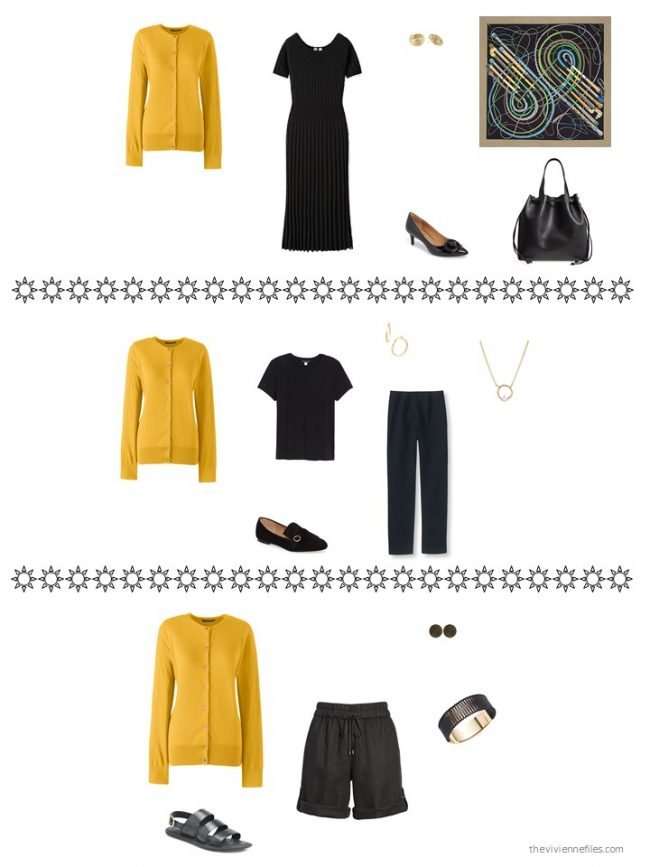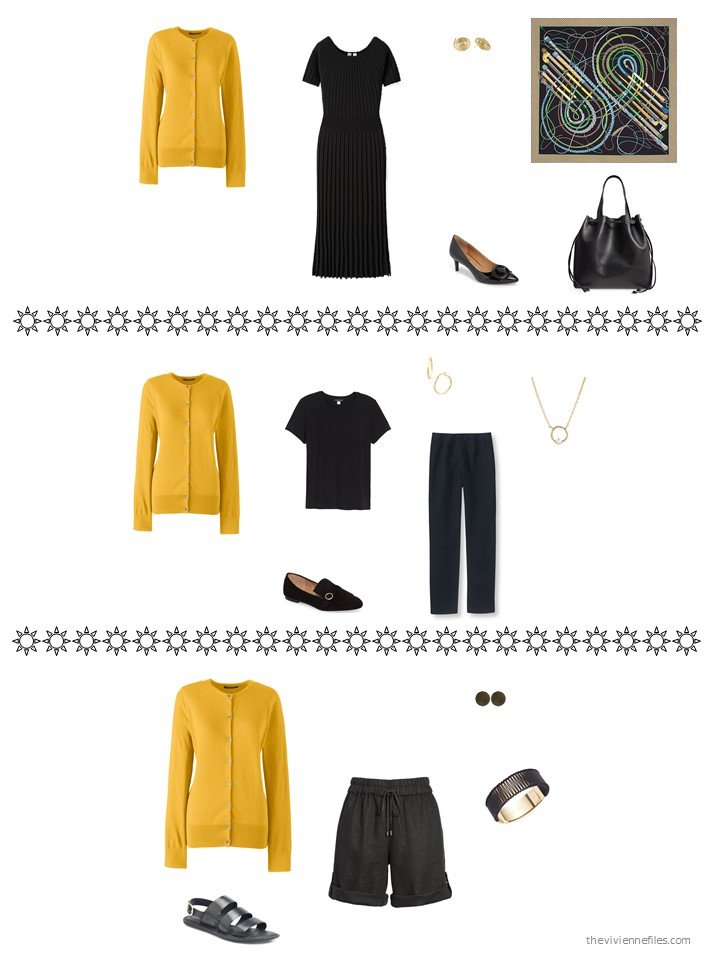 This wardrobe's hard to shop for, but the results are always so pretty!
Because this wardrobe is being built with a clear guideline, the new garments fit right in!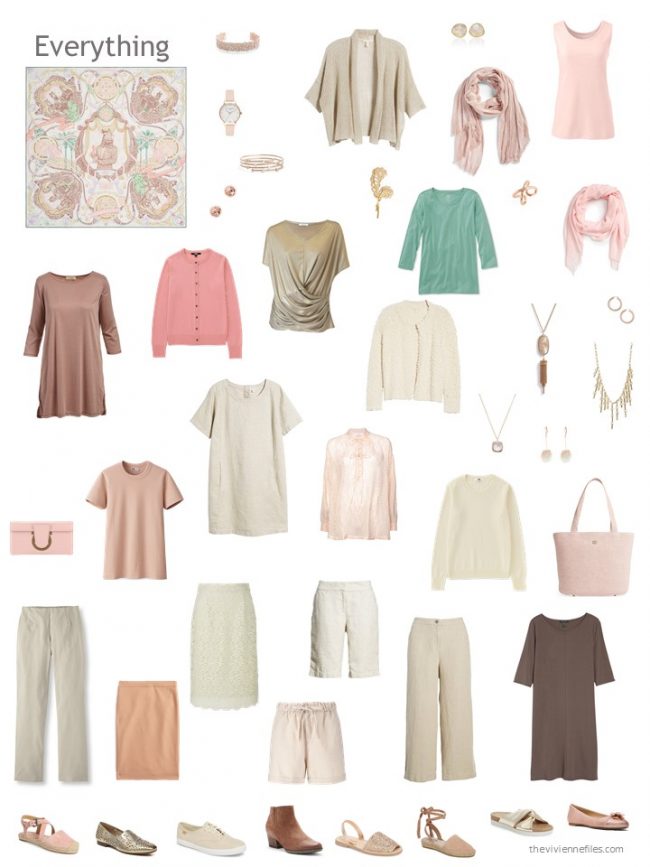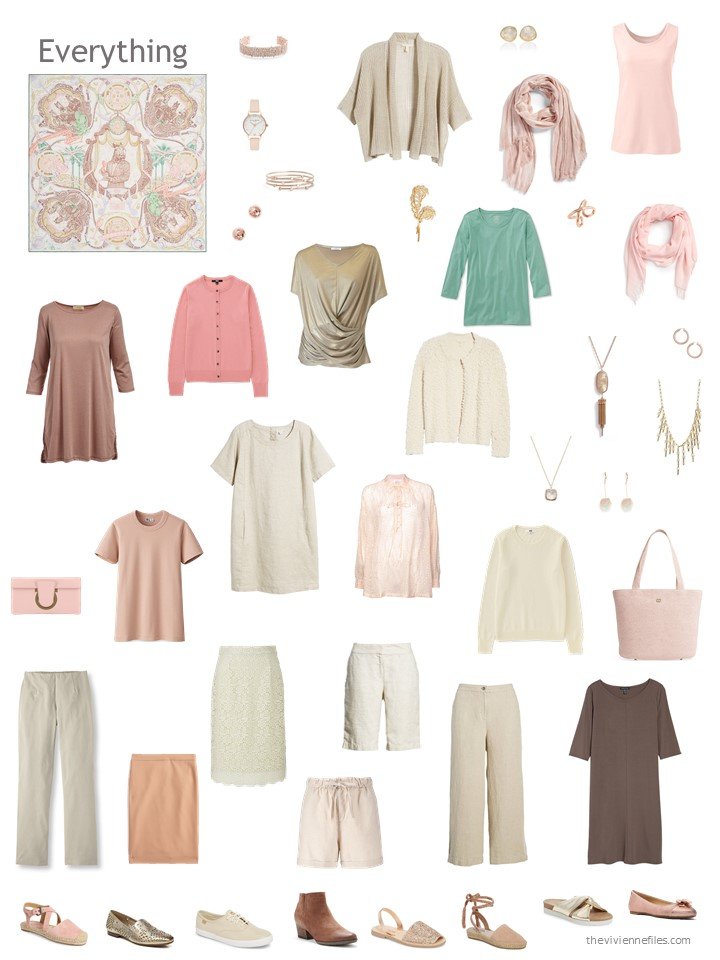 Each new piece of clothing can give you quite a few new outfits, if you choose things that are timeless and classic…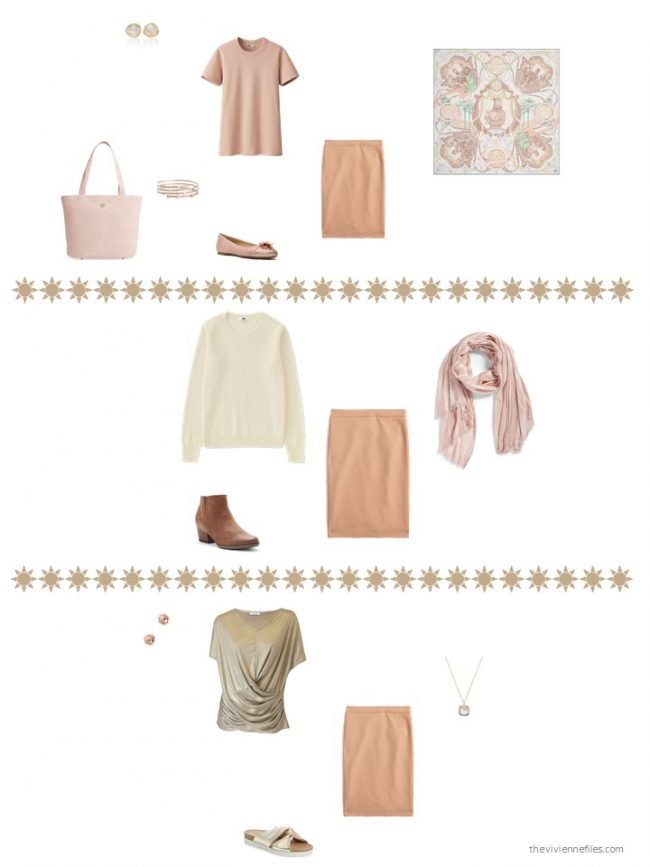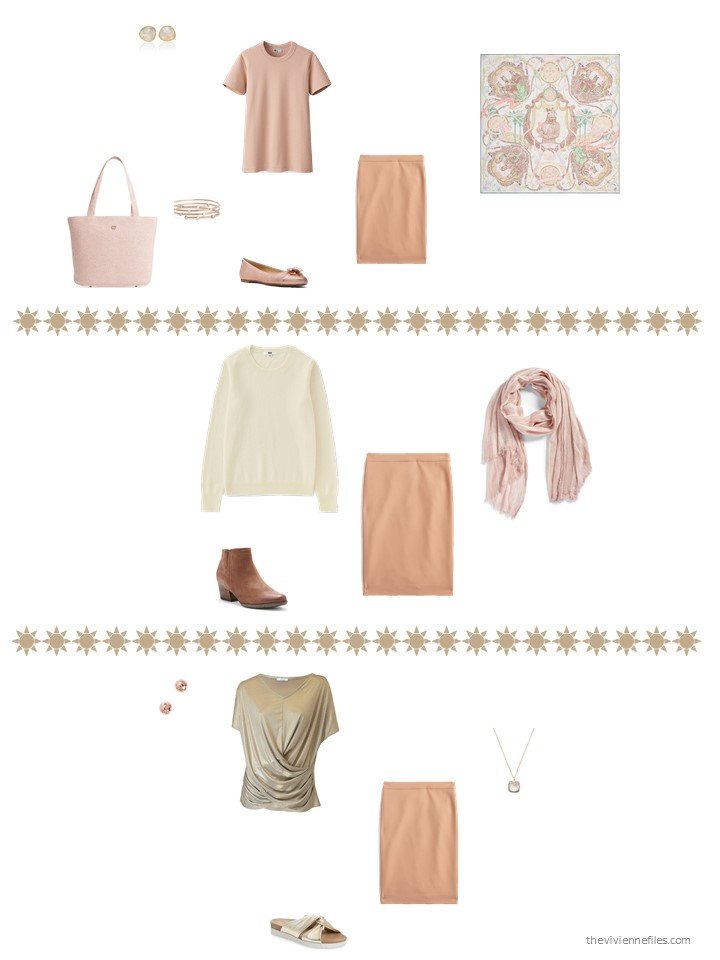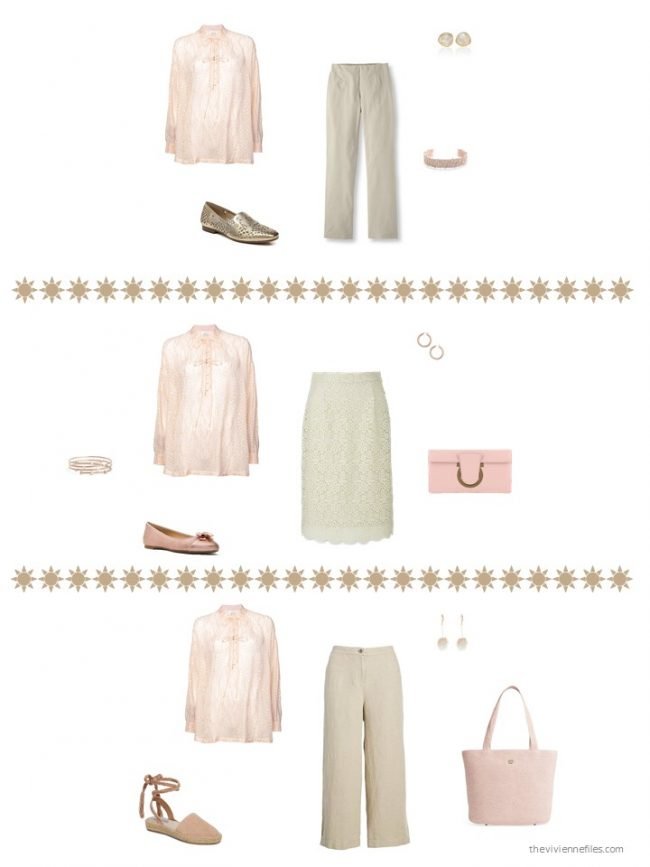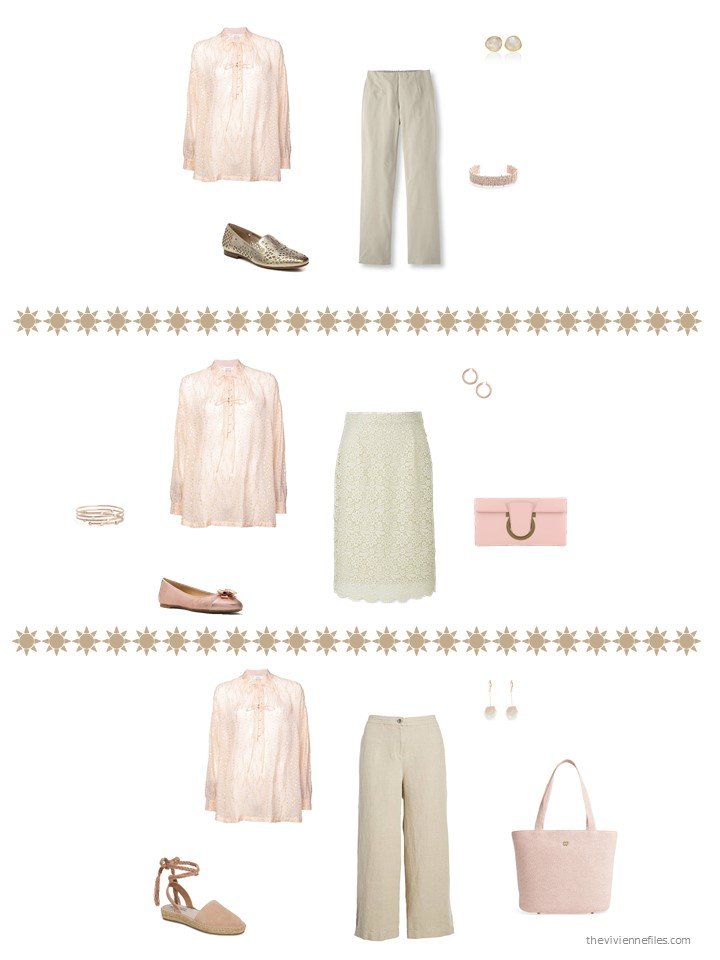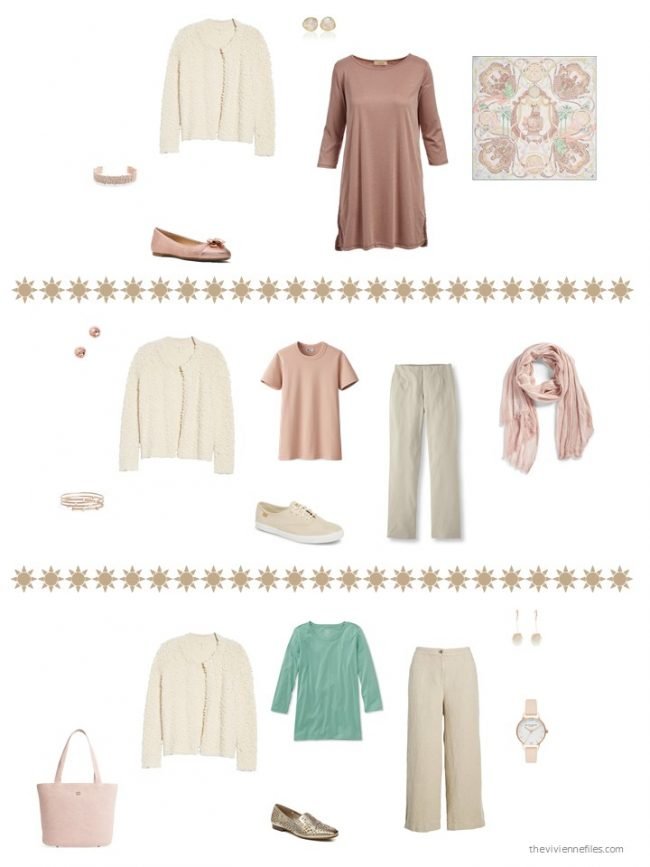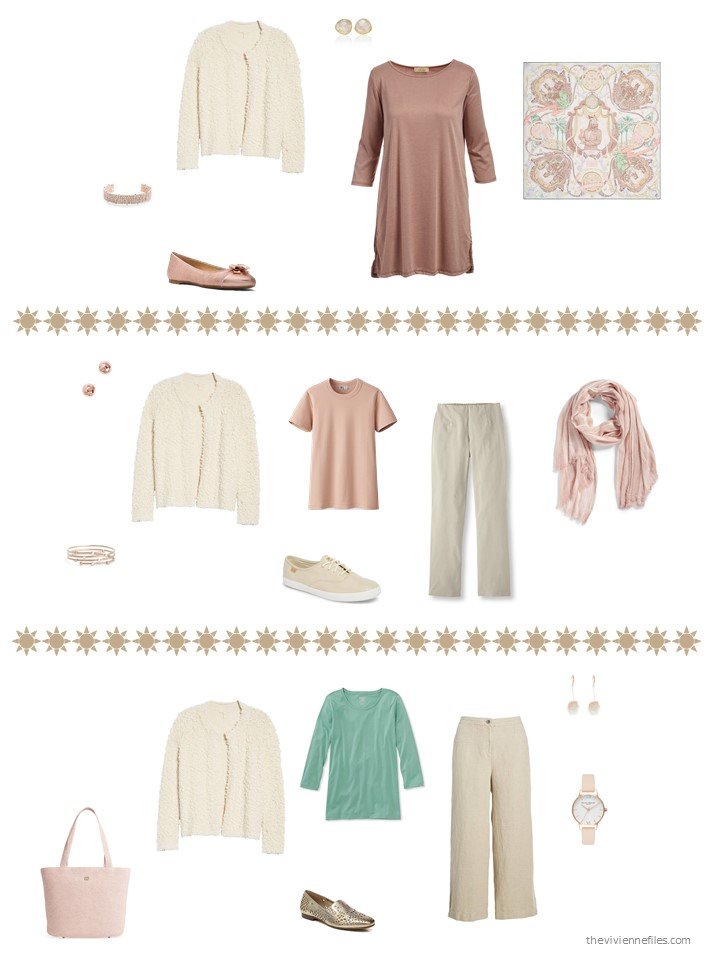 One thing I'm learning – more and more – as I travel and see people wearing lots of different things, is that shades of blue can look really good together!
This wardrobe has an unusual mix of colors, but I think it all "hangs together" rather well…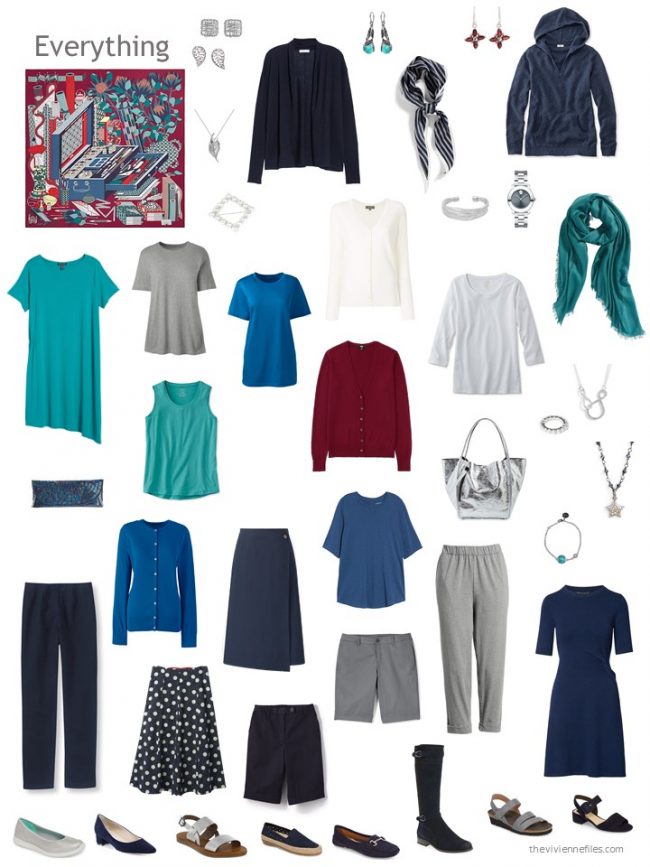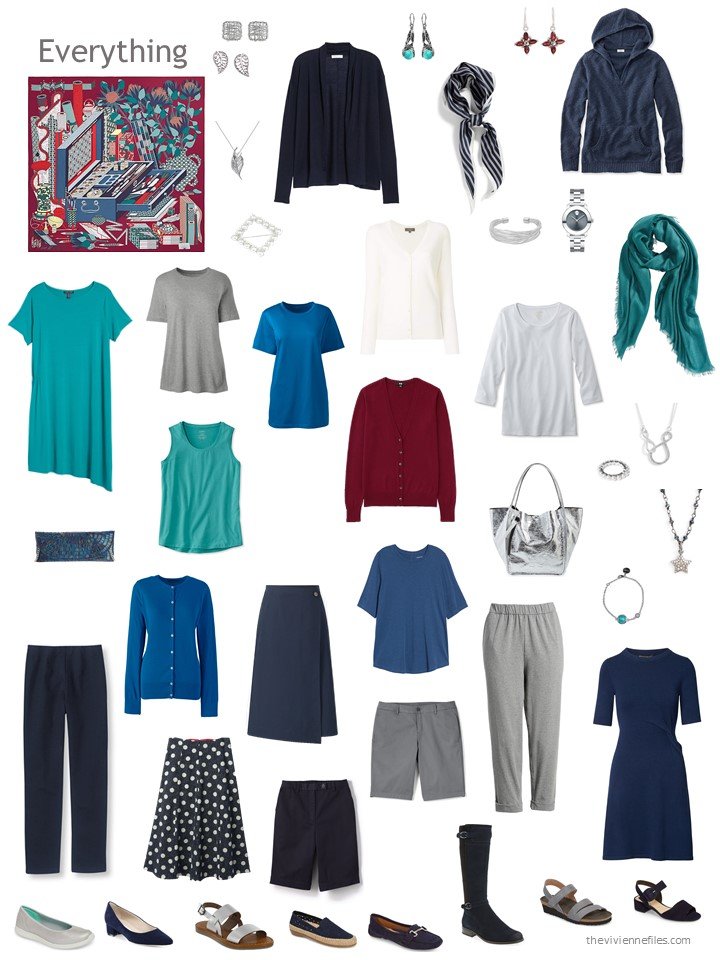 Lots of ways to wear these new goodies: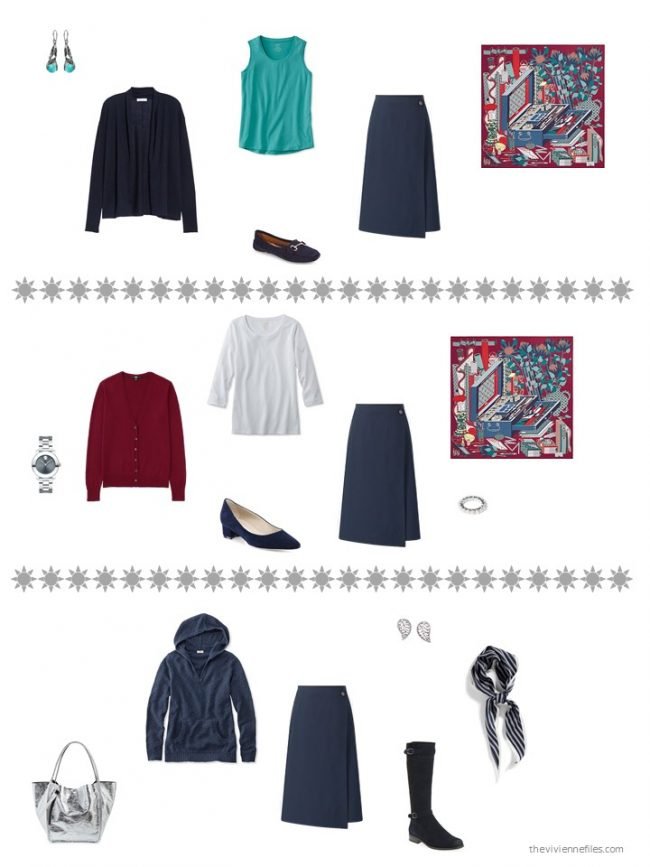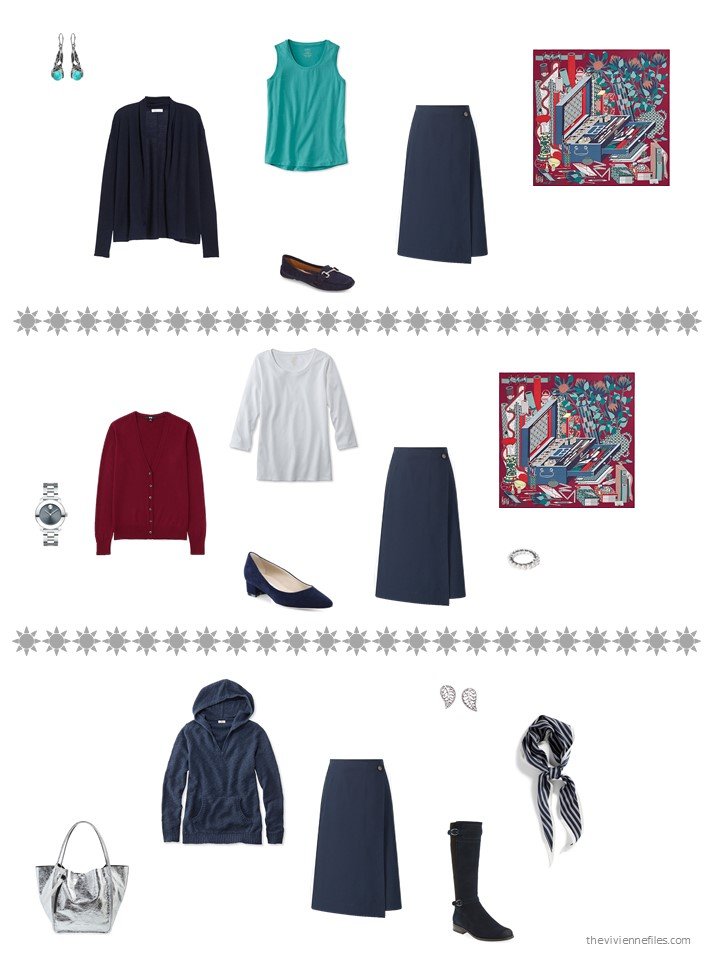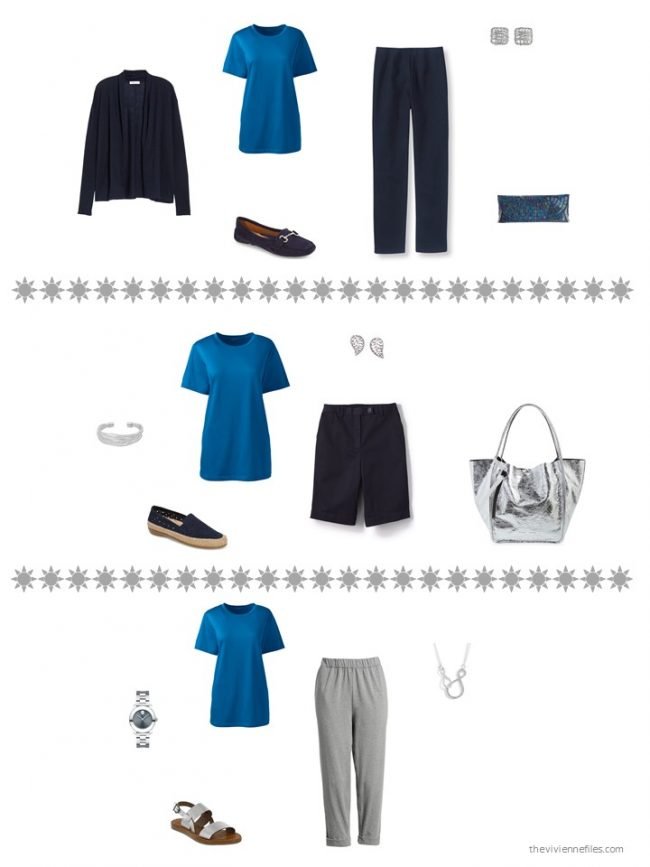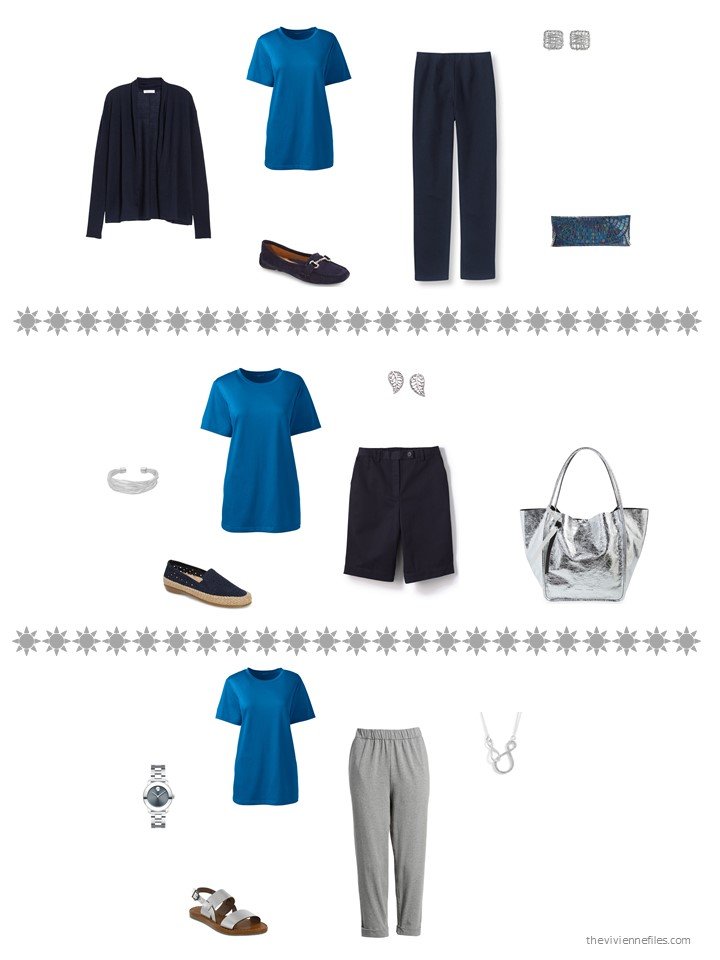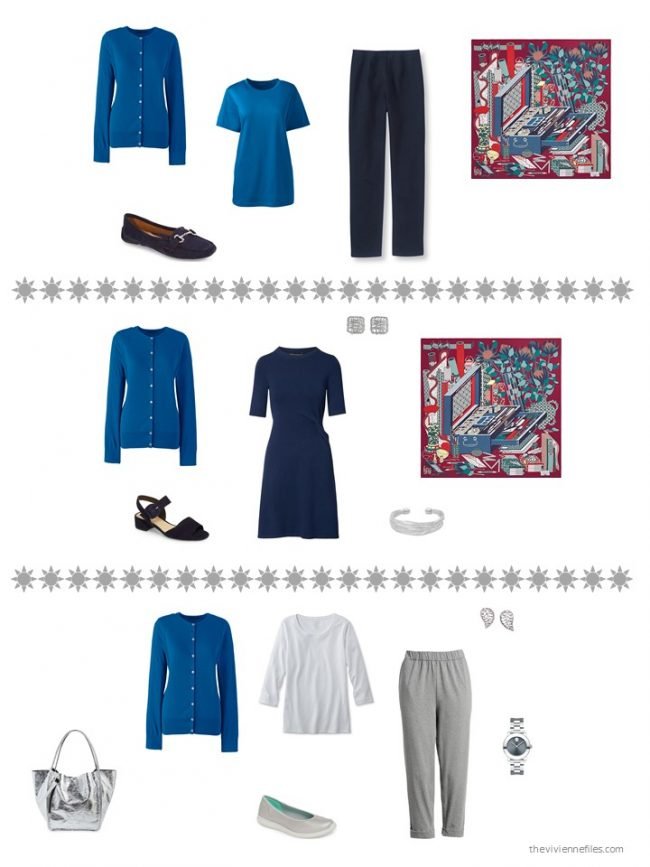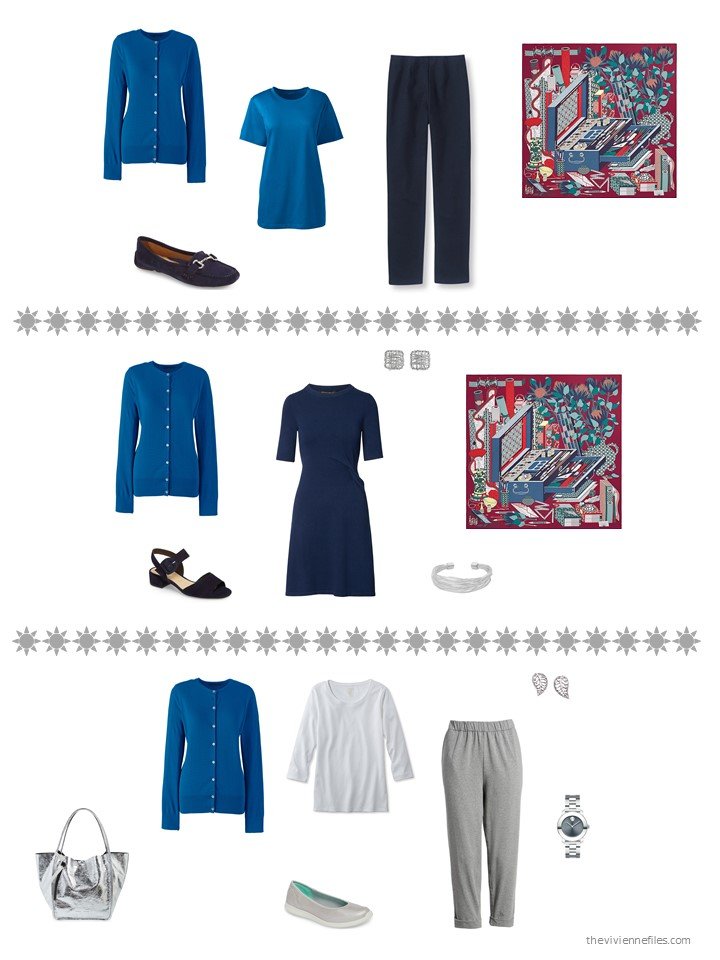 I so love these colors, but finding them can be SO difficult…
This wardrobe is starting to take shape really well, don't you think?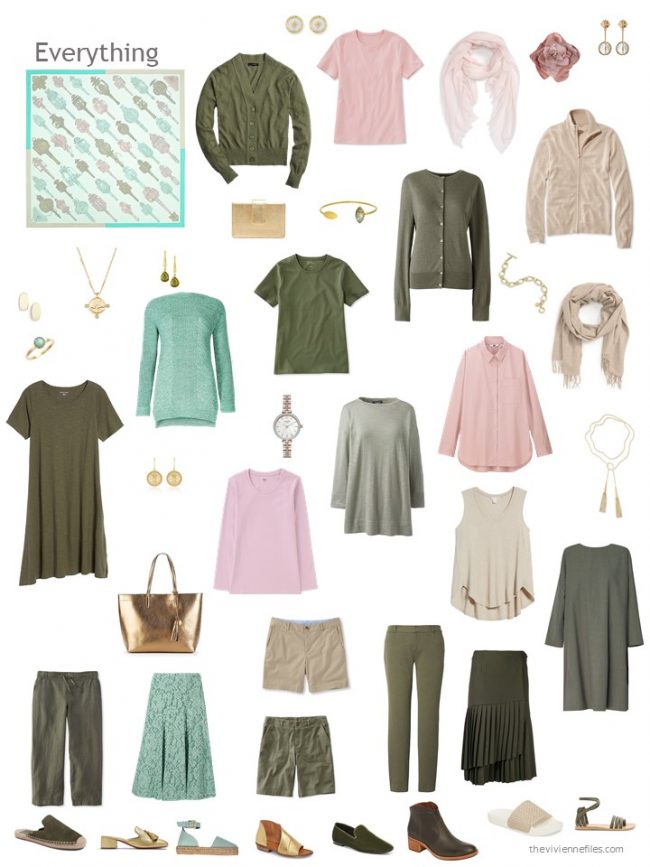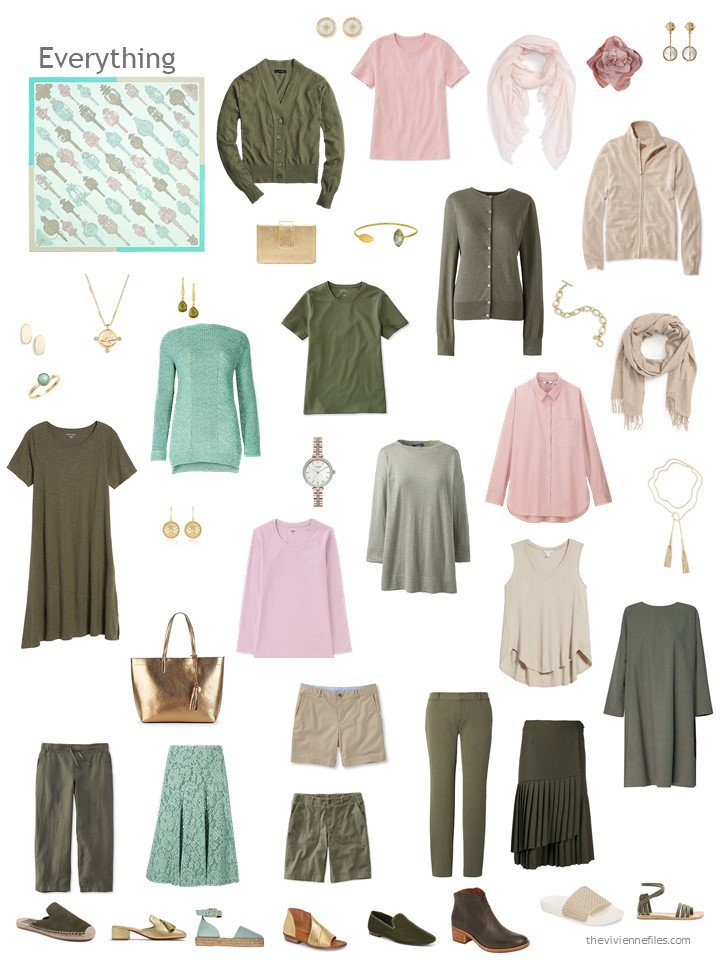 While this isn't a huge number of garments, there's a lot of versatility here. This is because of the disciplined choice of garments that have to look good with the focal scarf; this gives us a unifying color theme that gives you a signature personal style as well as a very flexible wardrobe!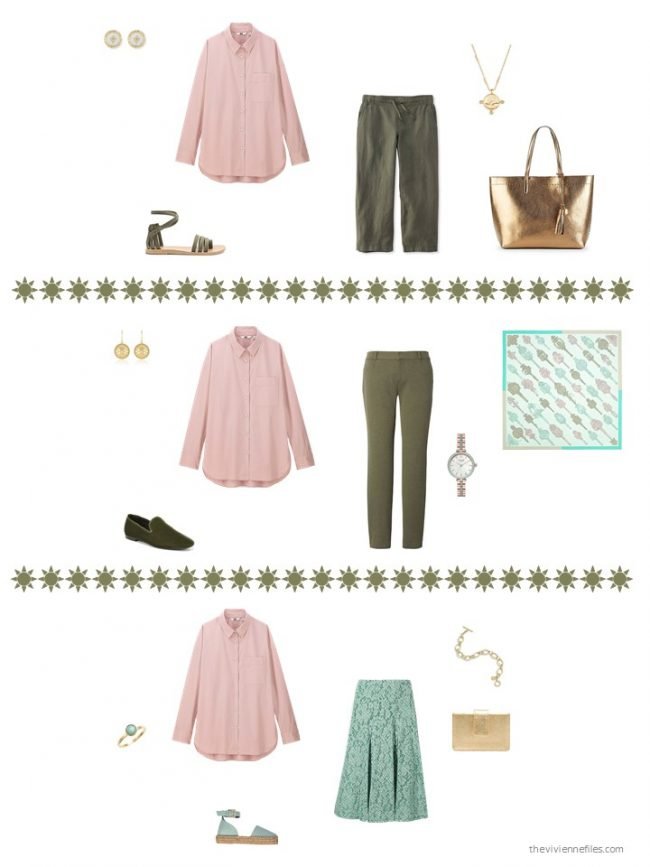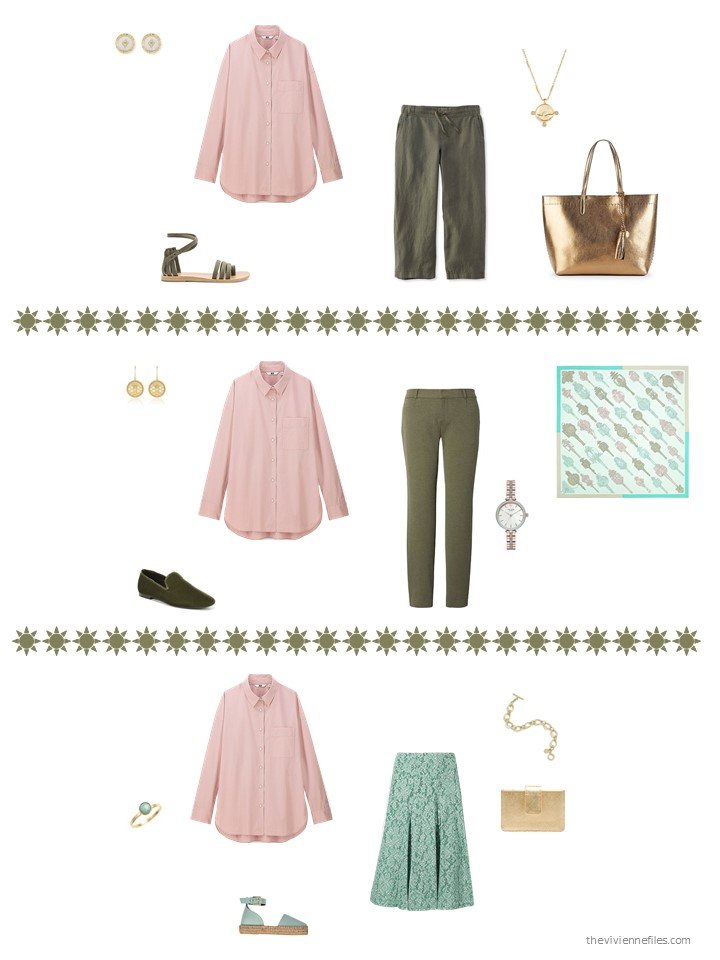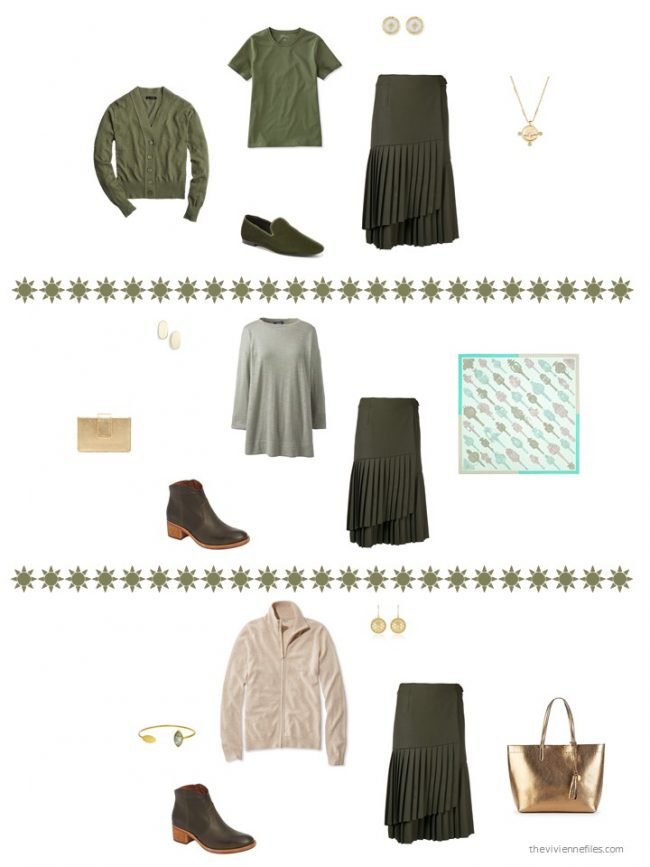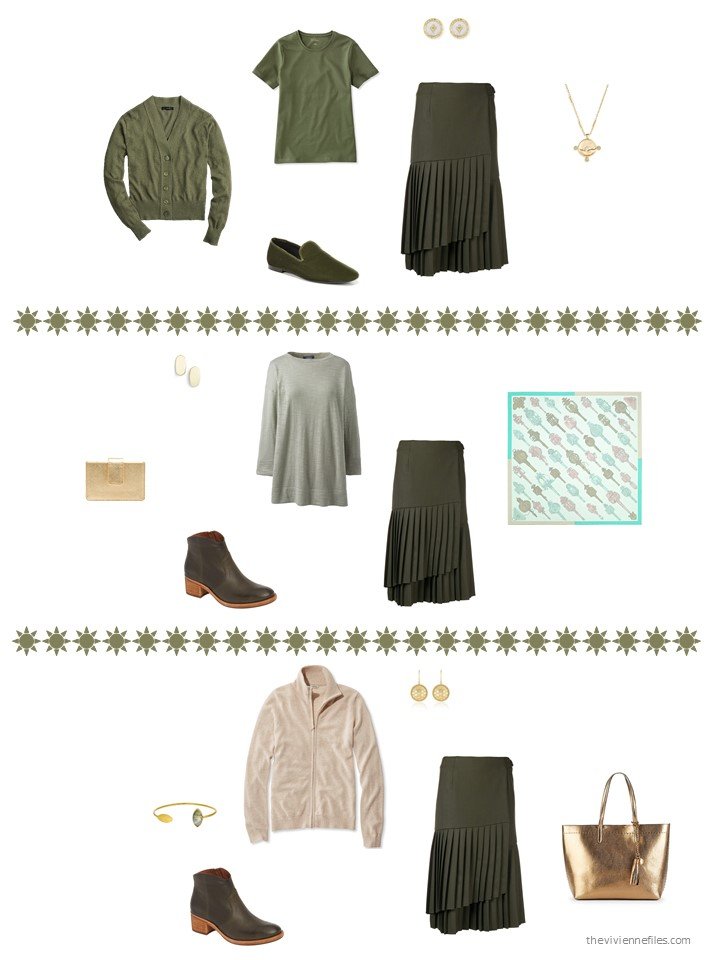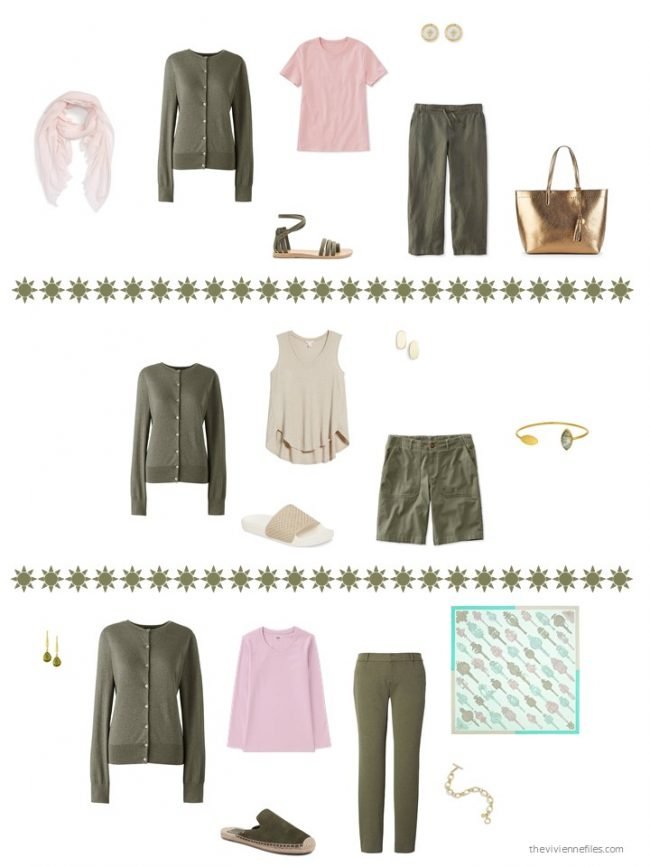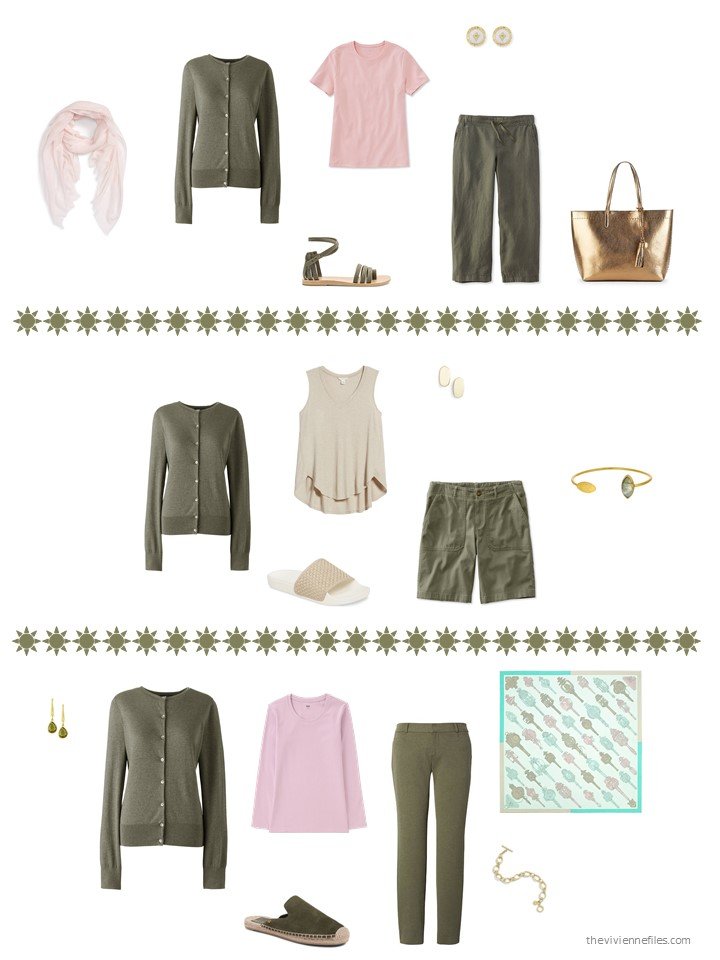 These colors are so rich…
I haven't worn grey much since the '90s, but this wardrobe could tempt me…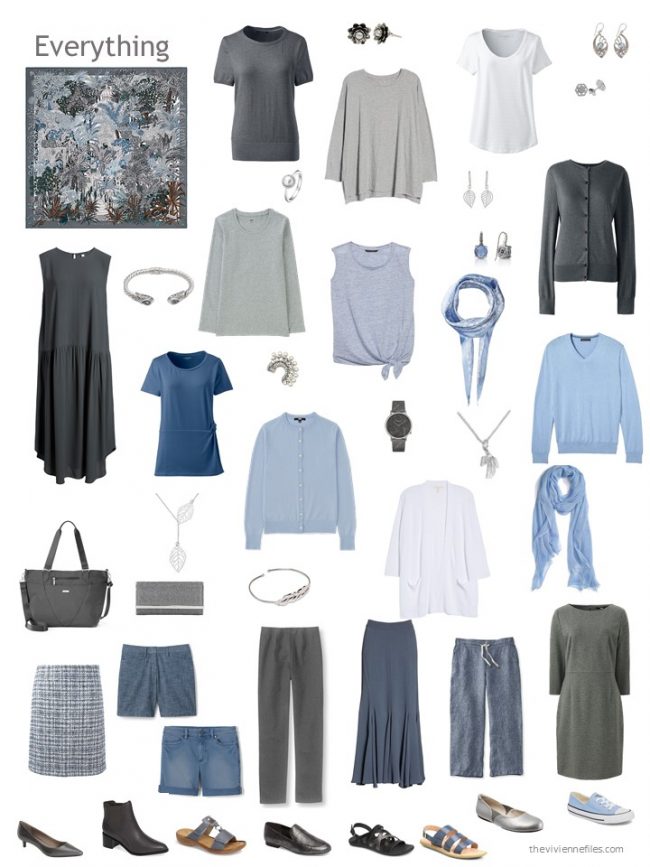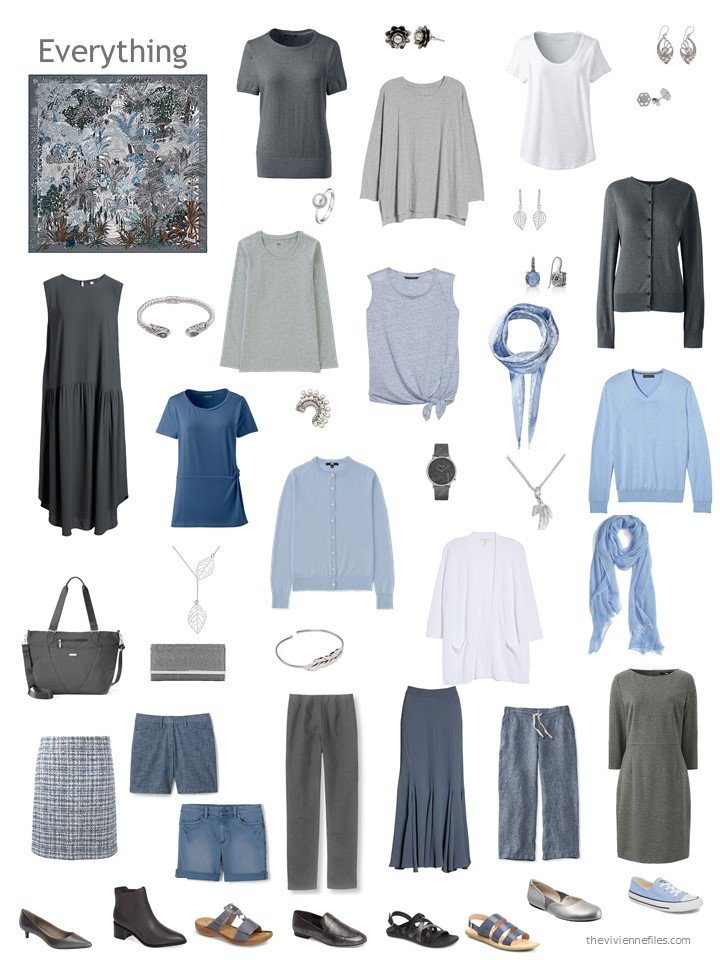 Plenty of new ways to wear these beauties…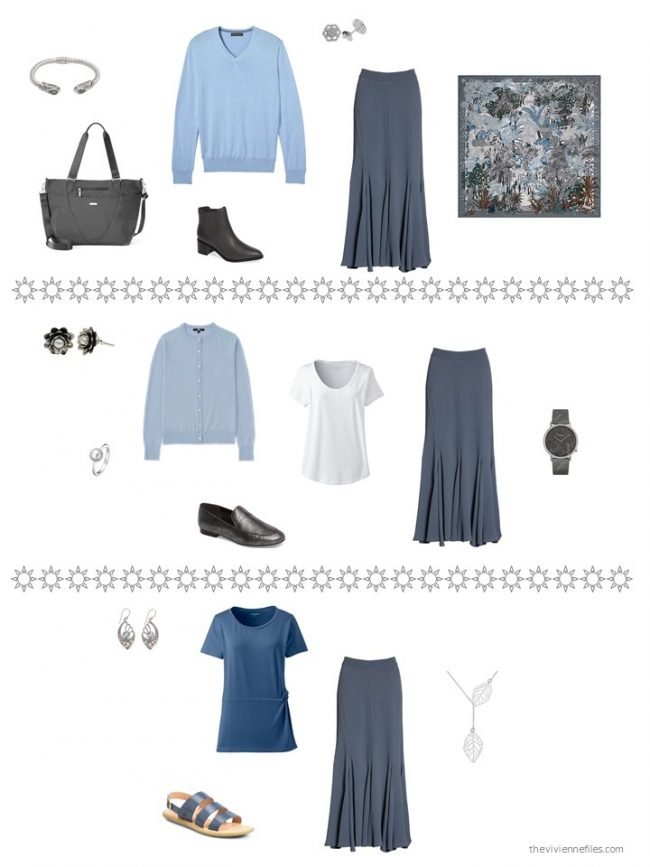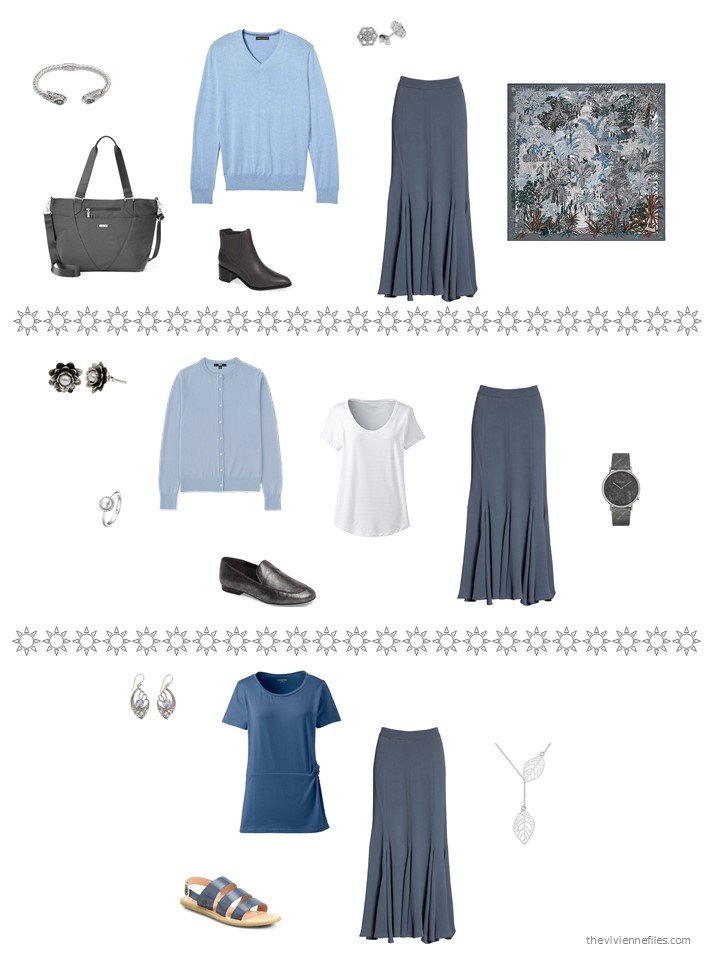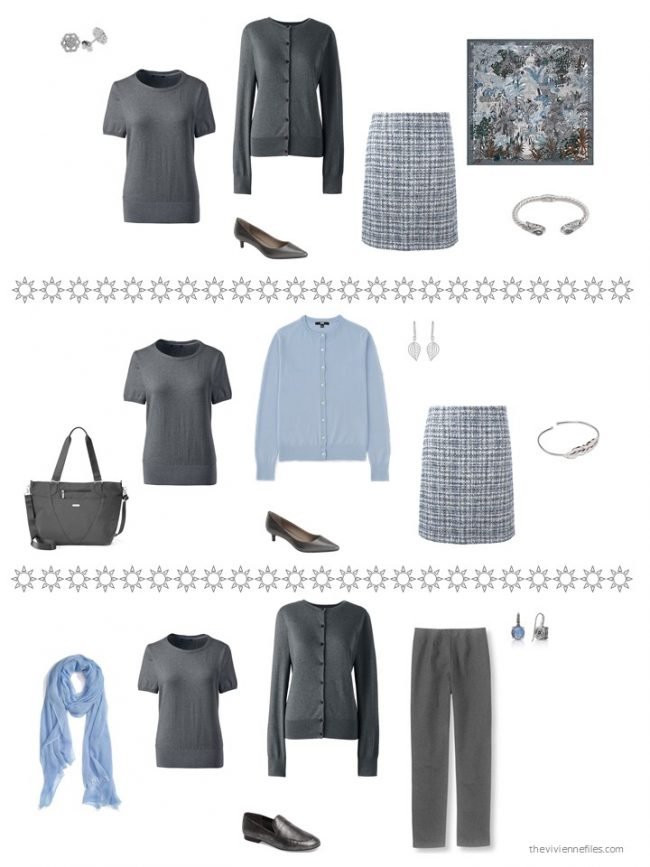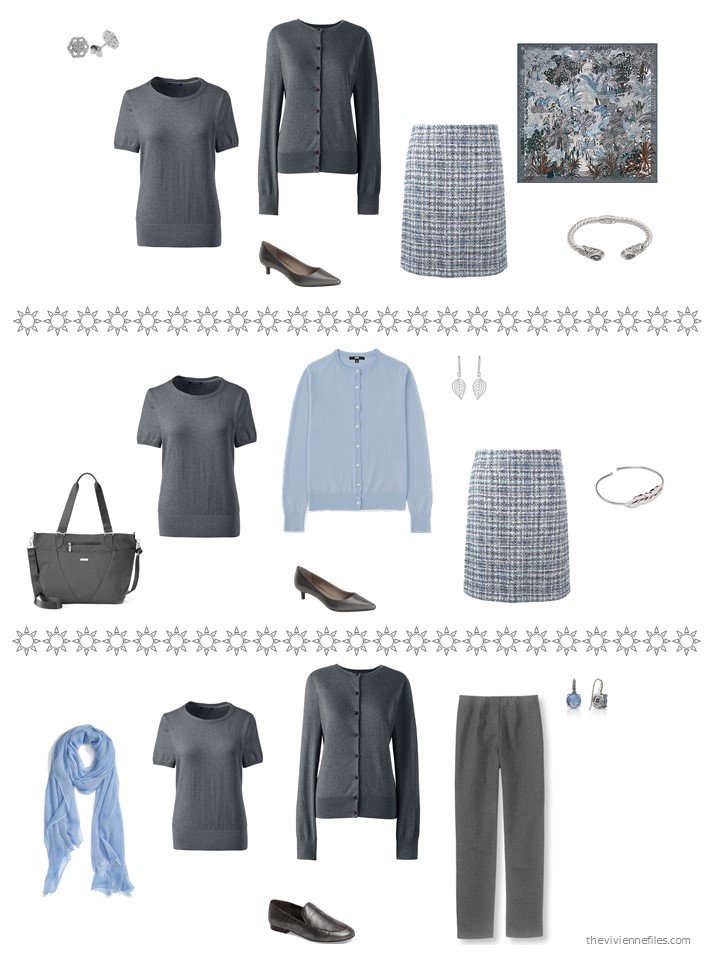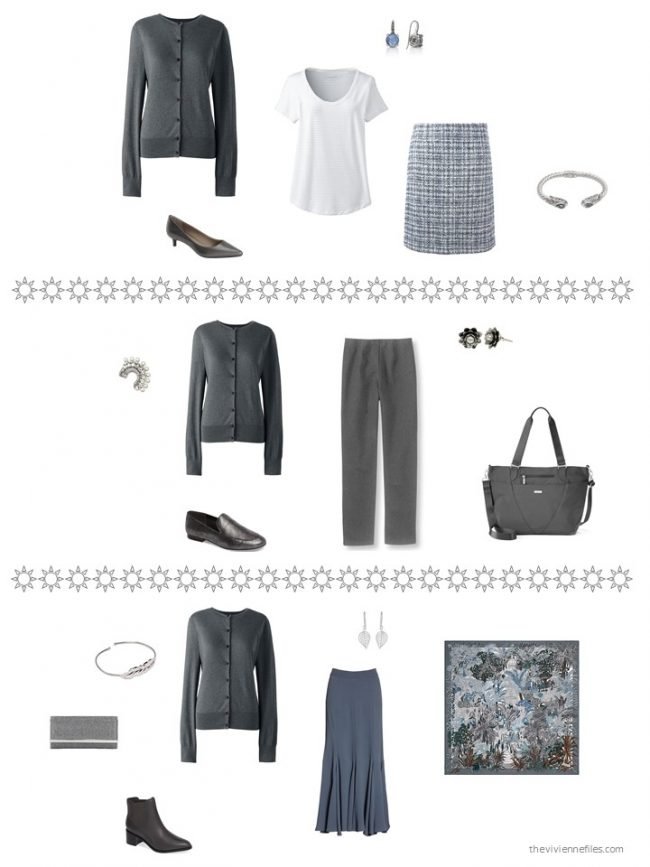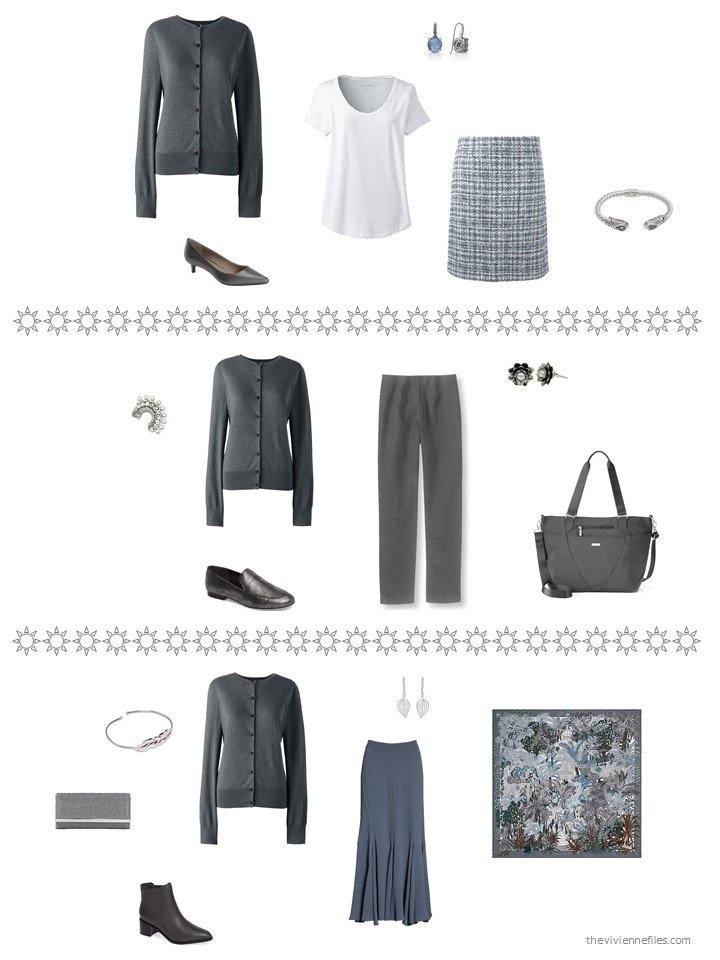 AND NOW…
I'm breaking all of the rules. This outfit looks wonderful with the focal scarf, and it's a really gorgeous outfit…
This outfit has it all – a combination of black and brown that's clear in the scarf, but really tough to find… The skirt also has the stripes that echo the linear motifs in the scarf – I really couldn't have designed a better ensemble for this part of this post!
The outfit doesn't look bad or conspicuous in the wardrobe either: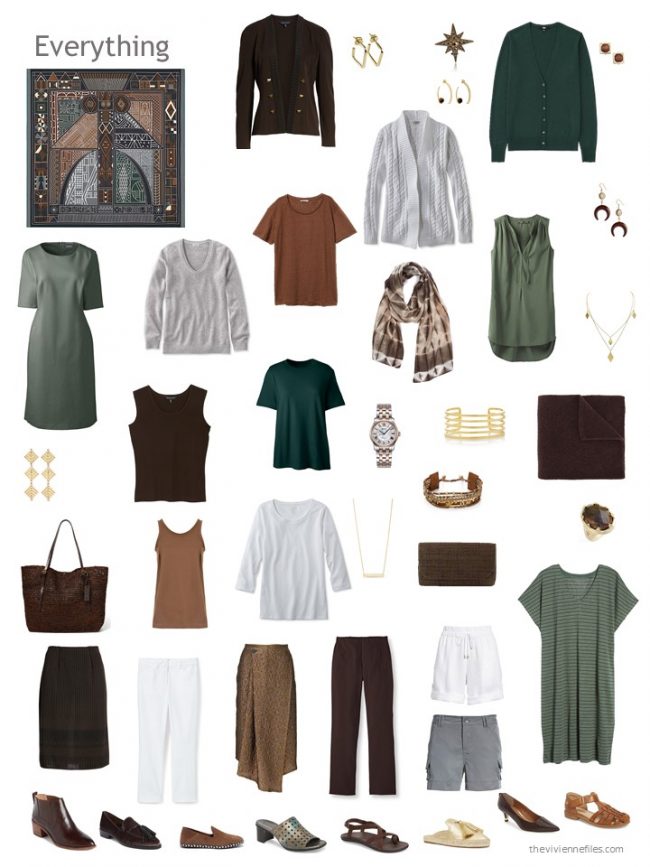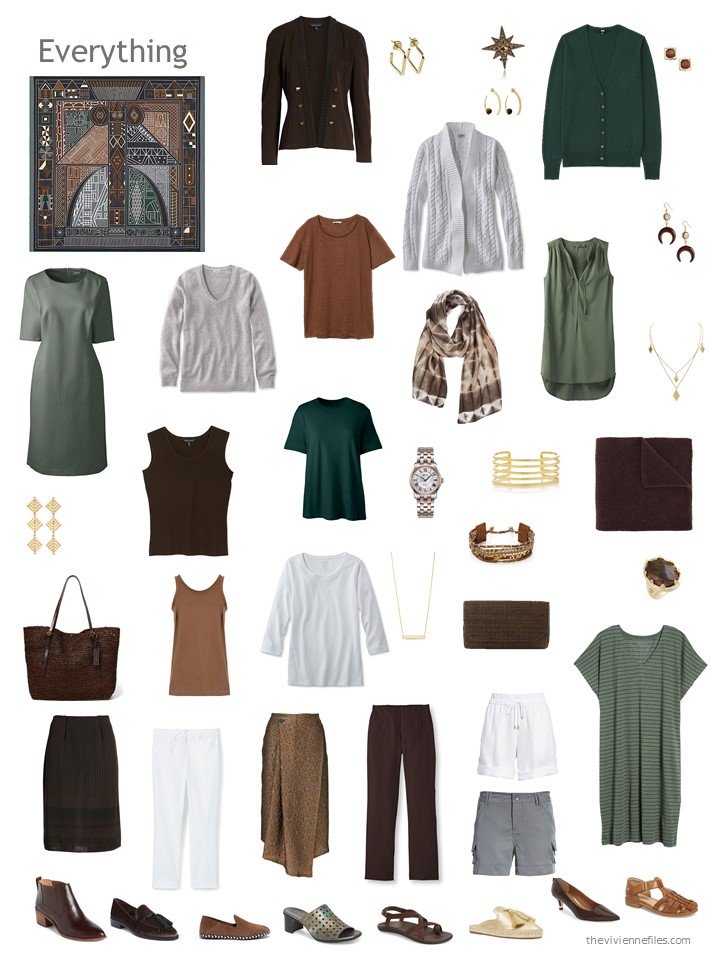 HOWEVER…
It's really difficult to use these pieces in additional outfits. The twinset looks great with brown pants, and possibly with the print skirt, but beyond that, it's hard to integrate these pieces very well into a ton of new outfits.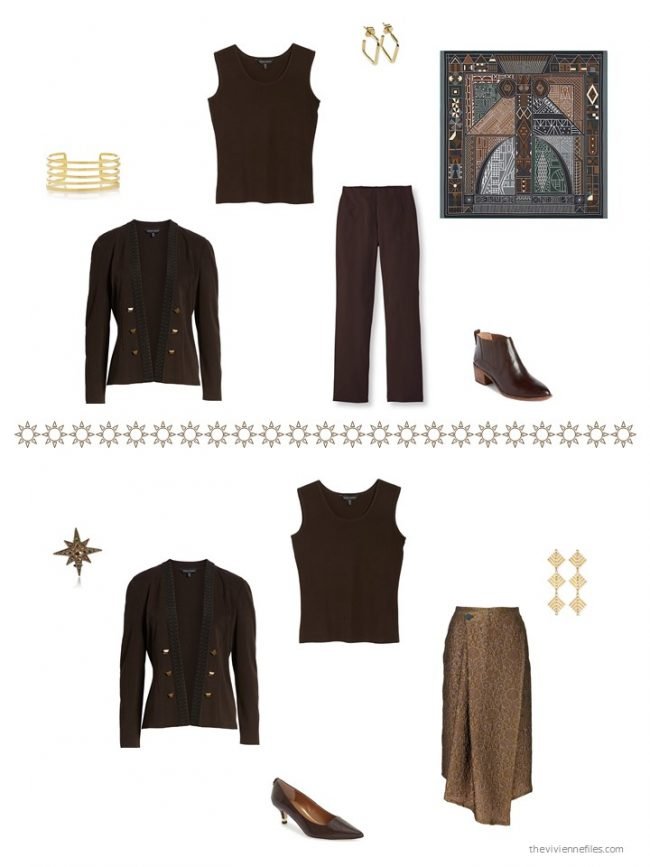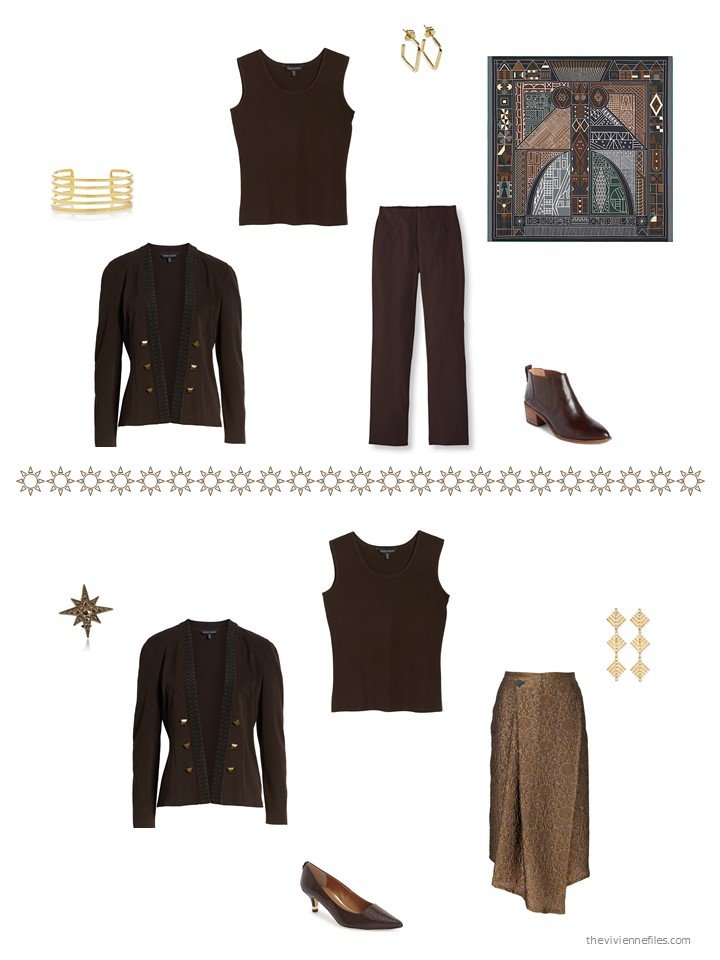 But you know something? Sometimes, everything doesn't have to be infinitely versatile and interchangeable and "Garanimal-ish." If you love it, and if it's in your overall scheme, and you know that you'll wear it, go for it!
The only rules that count are the ones that you make…
love,
Janice