July 27, 2018
Who Knew?
She's the school teacher who loves to take her students on field trips – even really complicated-to-organize, spending-the-night-in-hotels field trips… She took 20 6th-graders to New York after Christmas, and she's also done quite a bit of traveling on her own…
So when she found the job posting for a field-trip coordinator at the STATE Board of Education, she applied so quickly that she's still amazed that she didn't mess up something in the application process…
Now she's going to the Capital to be interviewed! Happily, as a woman ideally qualified for this kind of position, she has no trouble getting packed. She bases her wardrobe choices on her favorite painting and color palette: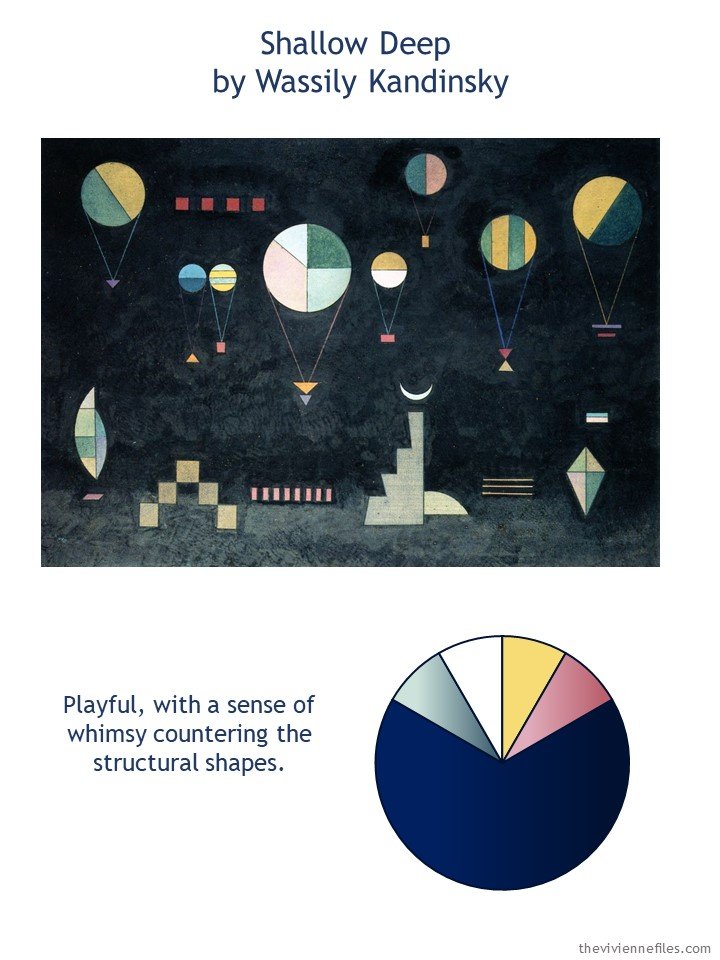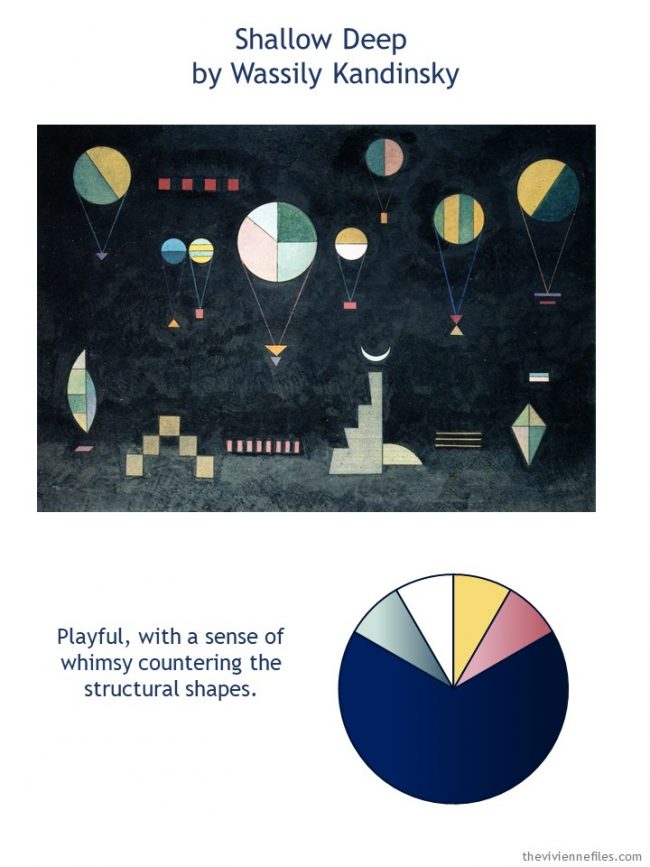 The weather down there is unpredictable, so she's planning with some options in mind for warm or cool…
She wants to look mature and responsible, but nothing over the top. She's a teacher – she's not going to show up dripping with diamonds and wearing 4-inch heels!
So she packs a suit-ish outfit, with a couple of options to wear with it, and then ensures that she has a warm sweater, and a pair of jeans for her leisure time:
She's nervous, yes. But she's also cool as a cucumber – there was never a job better suited to her skills and preferences. And there was NEVER a job candidate better qualified…
The night before she leaves, she looks at her travel capsule wardrobe, spread out on the bed, and smiles with quiet pleasure.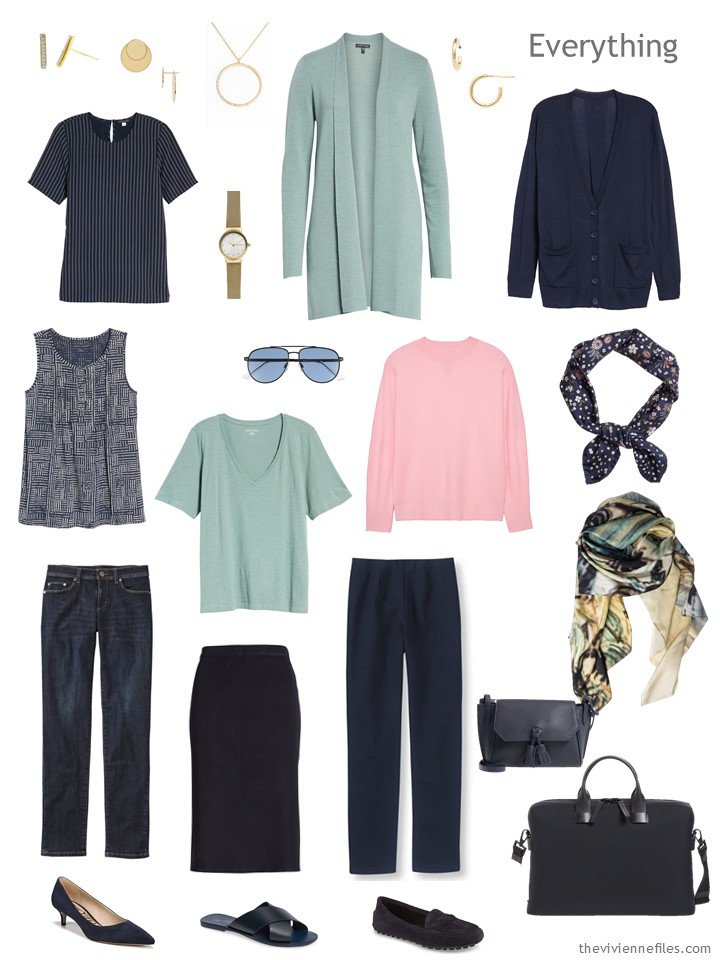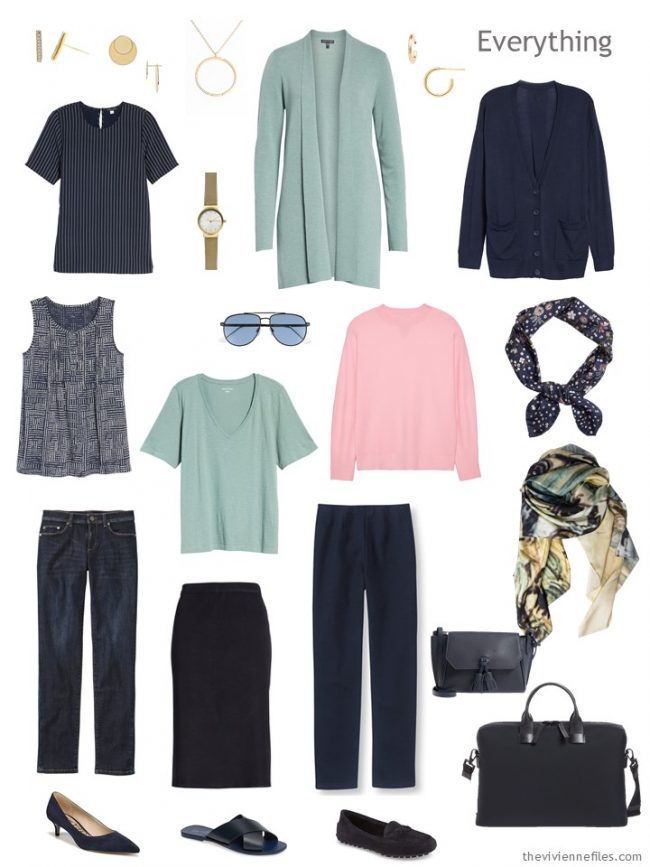 She's only supposed to be there for a day and a half, but she has enough to wear, even if the weather turns quite warm, or cool: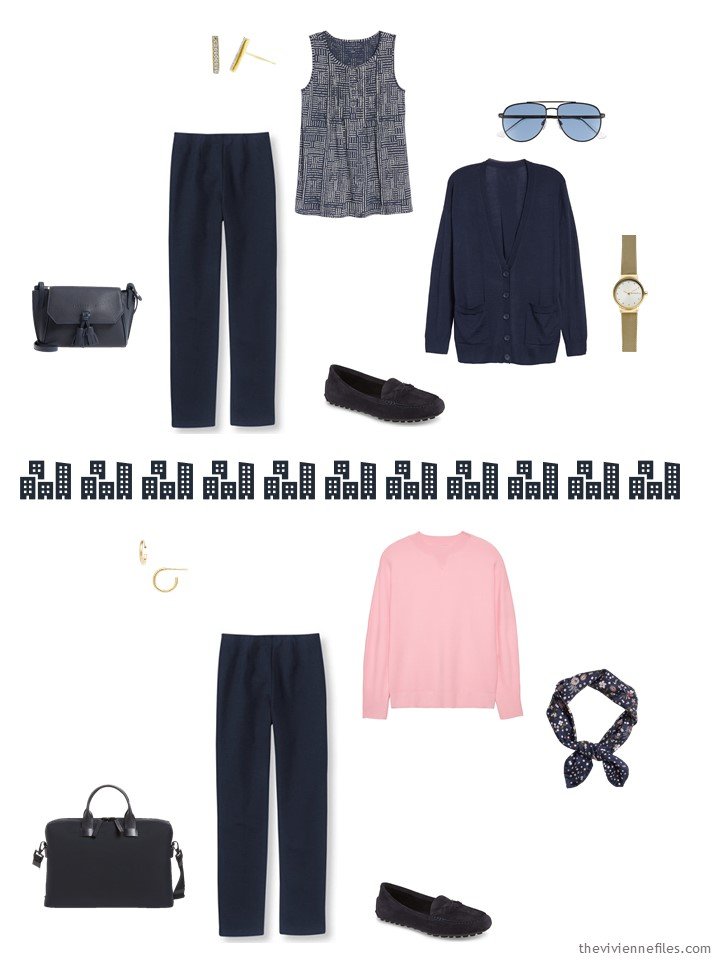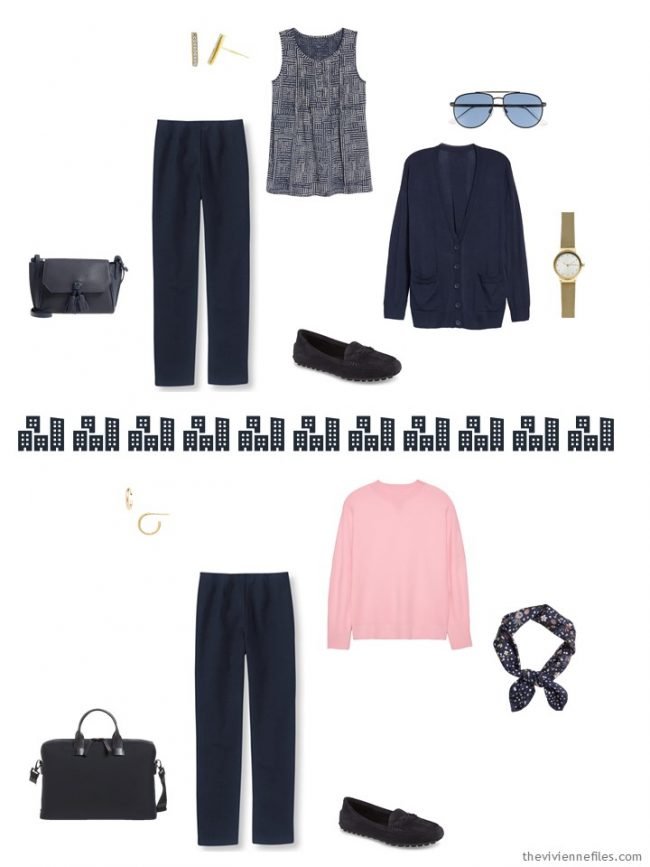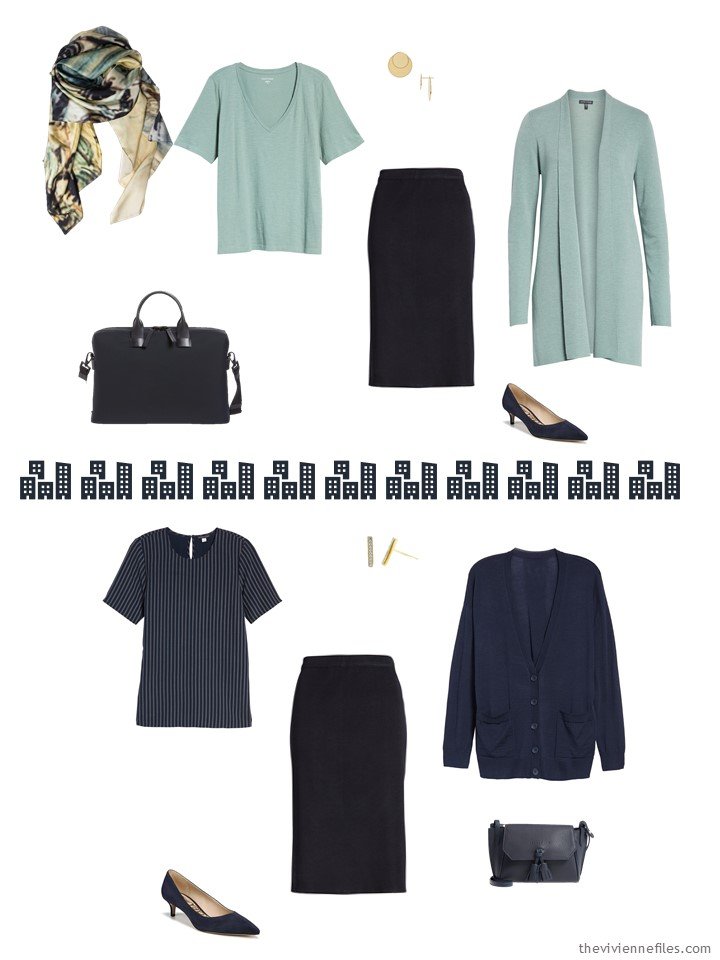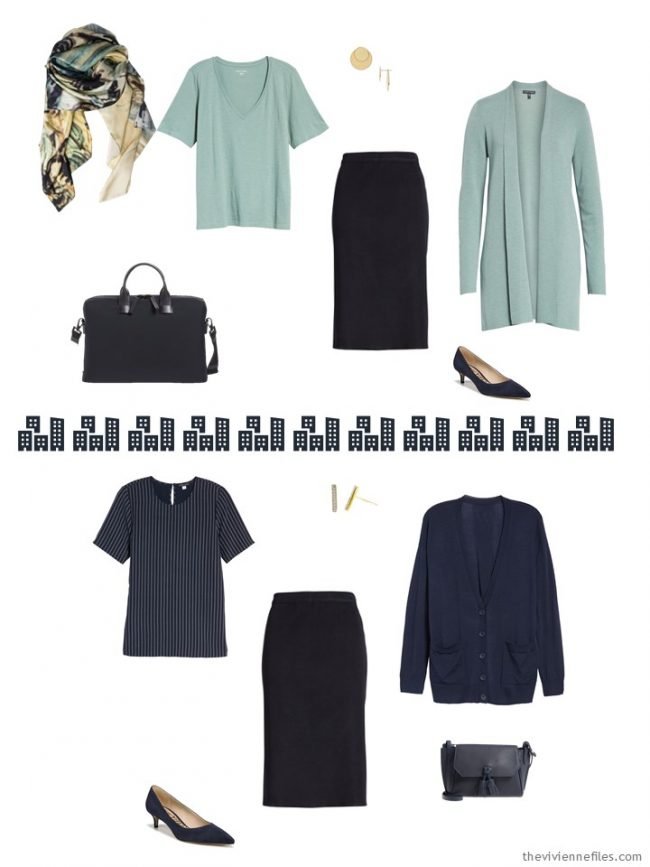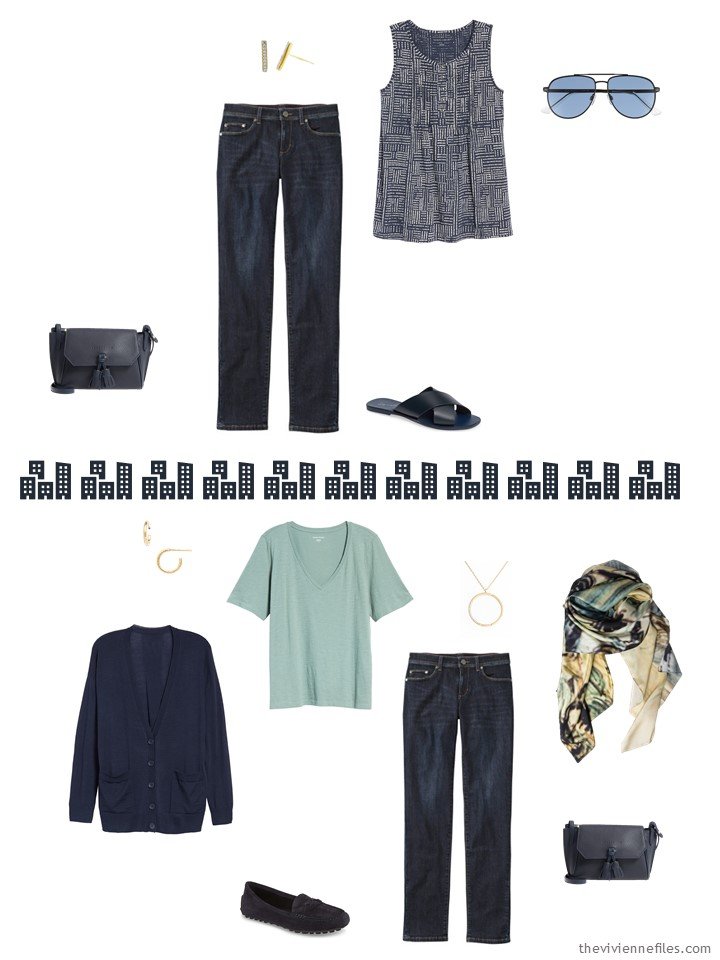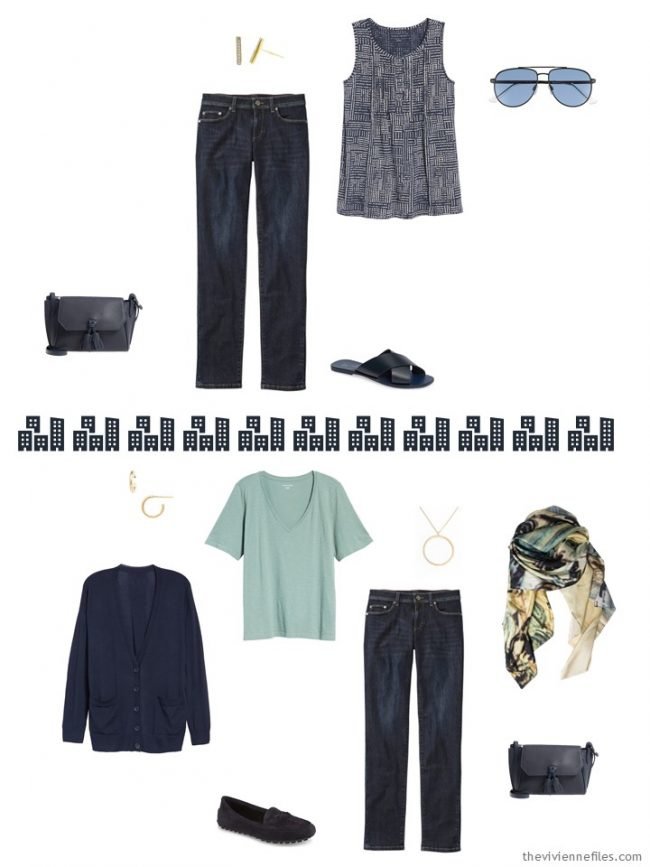 Did you ever feel that nervousness that really feels more like excited confidence? She's FULL of that – like having a bloodstream full of happy bees…
love,
Janice