October 8, 2018
Our negotiator heroine was made head of her project back in January, which drove her co-workers absolutely crazy! It didn't get any better when she was chosen to present at the corporate overnight retreat – not that she cared. One of the reasons that she gets these kinds of accolades is because she's good at what she does, and that she's very flexible – she recently attended a function with a client and their union, at which absolutely NOBODY knew what to expect. She didn't flinch…
She's inspired by this lovely painting, and this timeless color palette: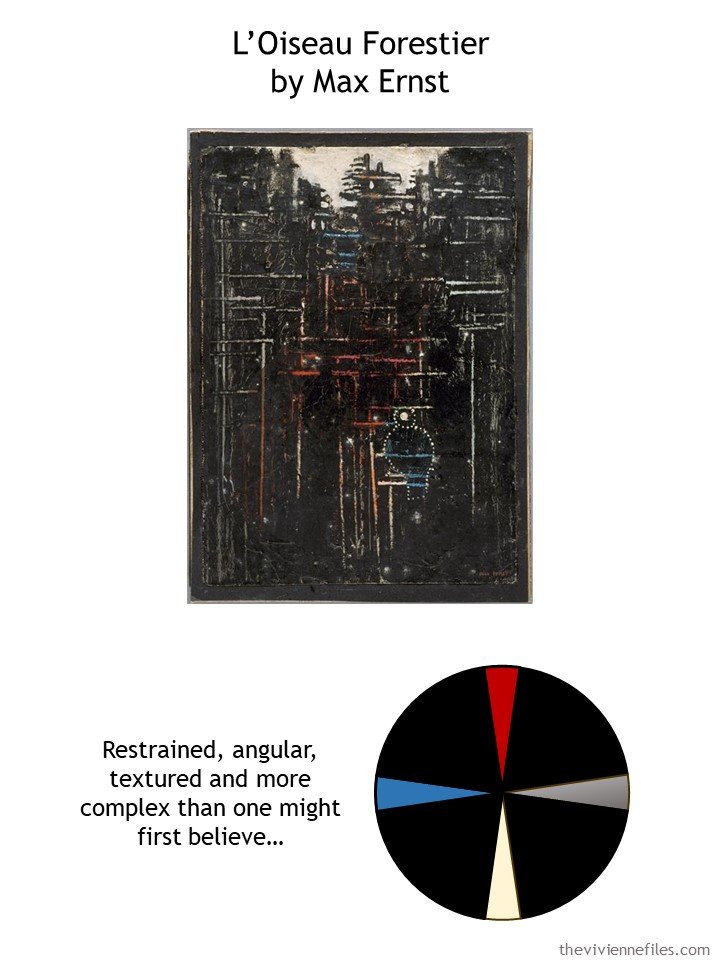 "She's wearing a blazer!"
"Yeah, but it's velvet, so it's not really a serious business outfit…"
"And did you see that her office is all cleaned out? I think maybe she got laid off…"
Yes, they call her "The Black Widow" because of her dark wardrobe, and the fact that they never hear anything about her love life…
"And those boots? Are there roaches somewhere that she needs to kick? I don't know if they're really appropriate for an office…"
In fact, she's traveling to the home office of her employer. To haggle out all of the details of her move there. Permanently. To run all of the negotiations for the entire organization.
She knows that she's not going to need all of these clothes, but she wants to have flexibility to be able to respond to the situation that presents itself to her. That's one of the hallmarks of her negotiating style – observe, assess, respond. That requires having a range of possibilities in hand…
If the going gets tough, she can always pull out her 3-alligator brooch!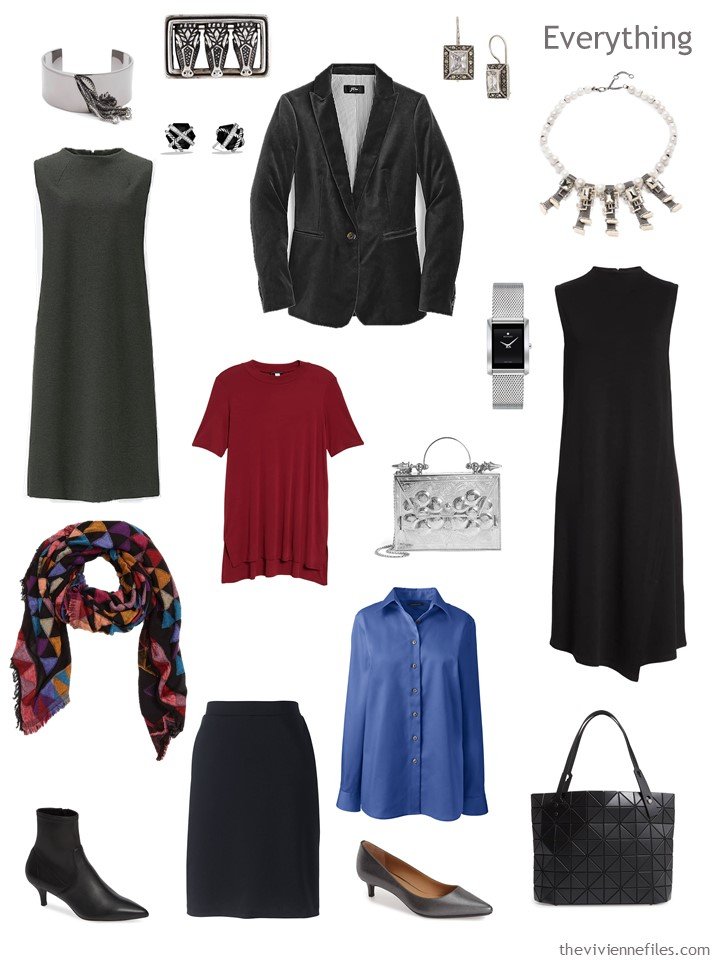 She's also going to take advantage of being in the city to dine out at least once – probably twice. So a couple of dresses are a smart choice! She's comfortable being on her own in restaurants, and loves to hone her people-watching skills when she dines alone…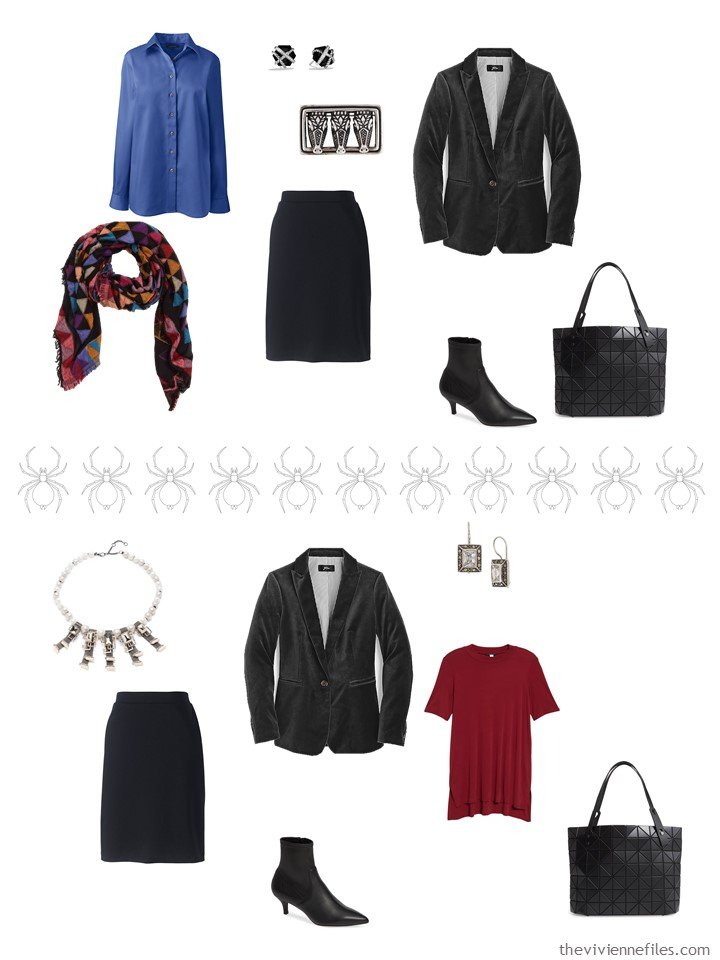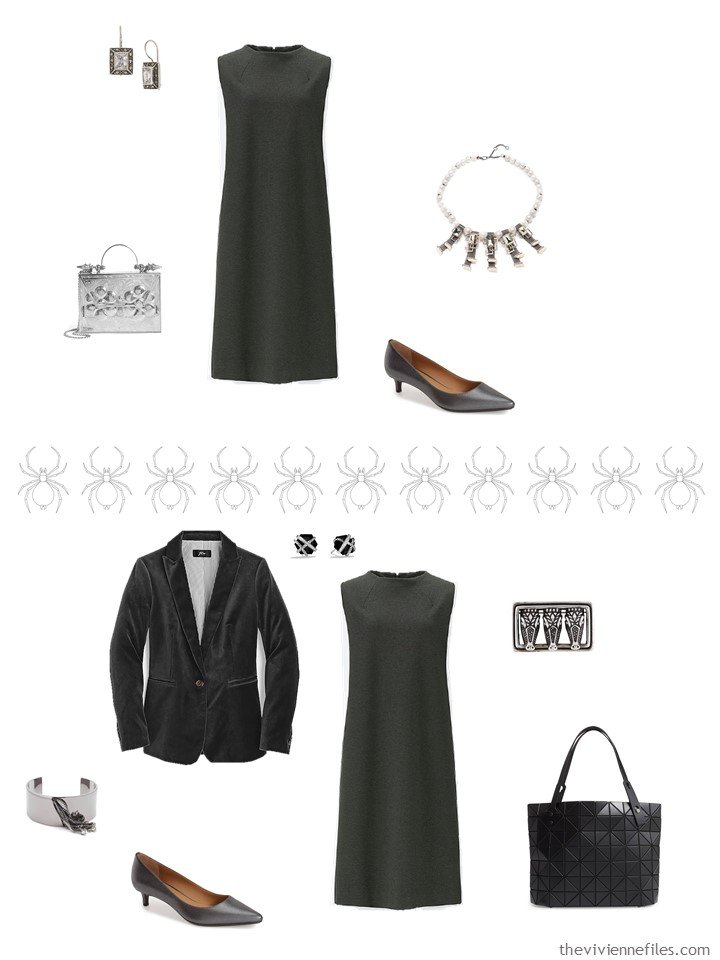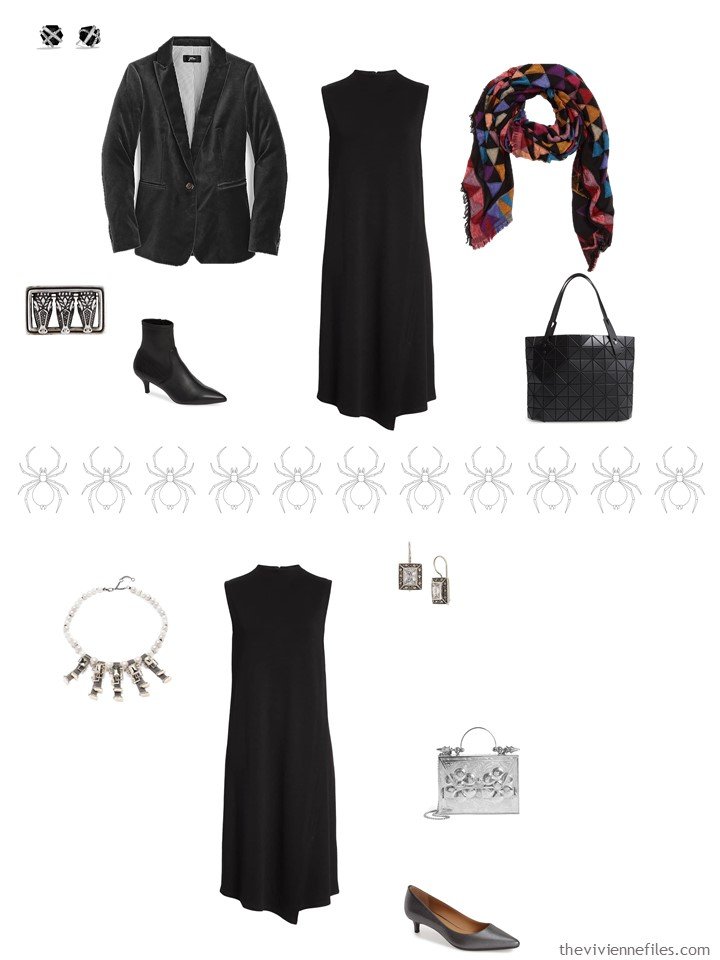 I wonder if her co-workers have any idea that she's going to be their new boss?
love,
Janice