October 10, 2018
Our retired heroine likes wearing black with pastels – she knows that it makes her iconoclastic, and she loves that! Back in January she took a long weekend trip for which she packed linen shirts, lots of scarves and lots of bracelets. In the spring she took a road trip – she packed a variety of tee shirts that she loved… And during the summer she was invited to a family wedding – her favorite colors worked out just fine (with a little attentive shopping!).
What up with her this fall?
You Got WHAT?
Yes, her dear friend got season opera tickets – including tickets to the opening night gala!
Before she does a bit of shopping for her weekend, she takes a long, hard look at her inspiration work of art, just to make sure that in her excitement, she doesn't go off the rails with purchases that don't make sense.
Shopping is done – what she held onto in style discipline, she completely threw to the wind with her budget! (that's okay, she normally is very careful with her cash…)
And now she's taking the train into the city…
(why yes, you've seen the tunic, pants and boots before – simple classics are VERY versatile…)
She doesn't want to pack too much, but she does plan to stay at least 1 night after the opera, and possibly 2, to take advantage of being downtown. So many things are going on this time of year!
Before she loads up her tote bag, she spreads everything out on her bed to make sure that it's all harmonious. She's not wearing a bracelet this trip, because she doesn't want to fidget with it at the opera! (she might be just a bit excited…) Plus, the sleeves on her astonishing, extravagant blouse don't need anything additional!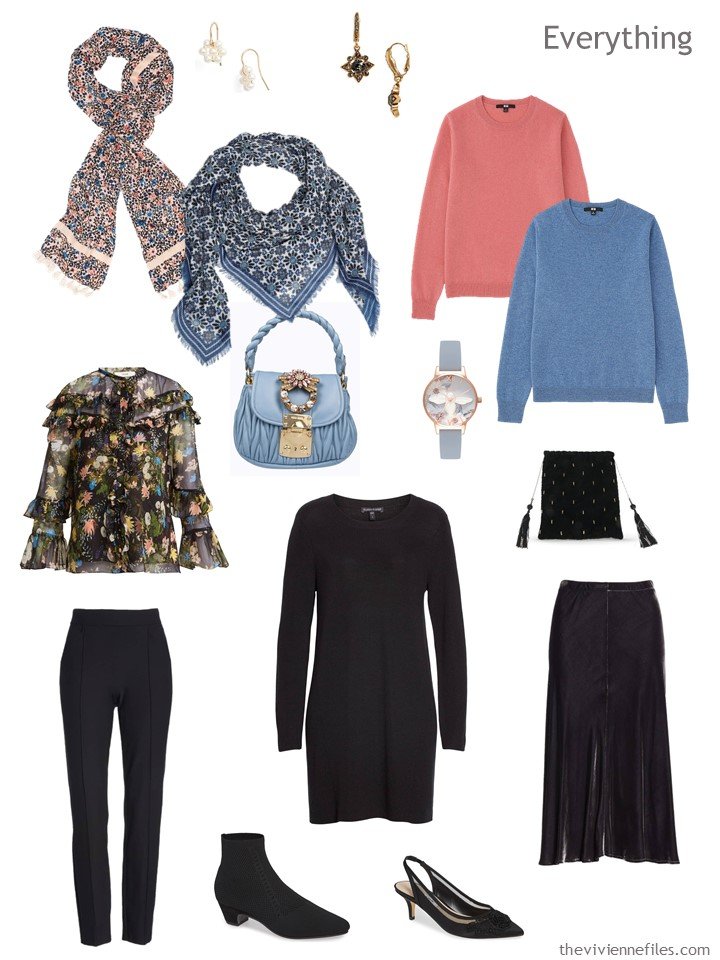 While she's standing there, she envisions the variety of ways in which she can wear these 6 garments. Dinner, sight-seeing, window-shopping – ready for it all!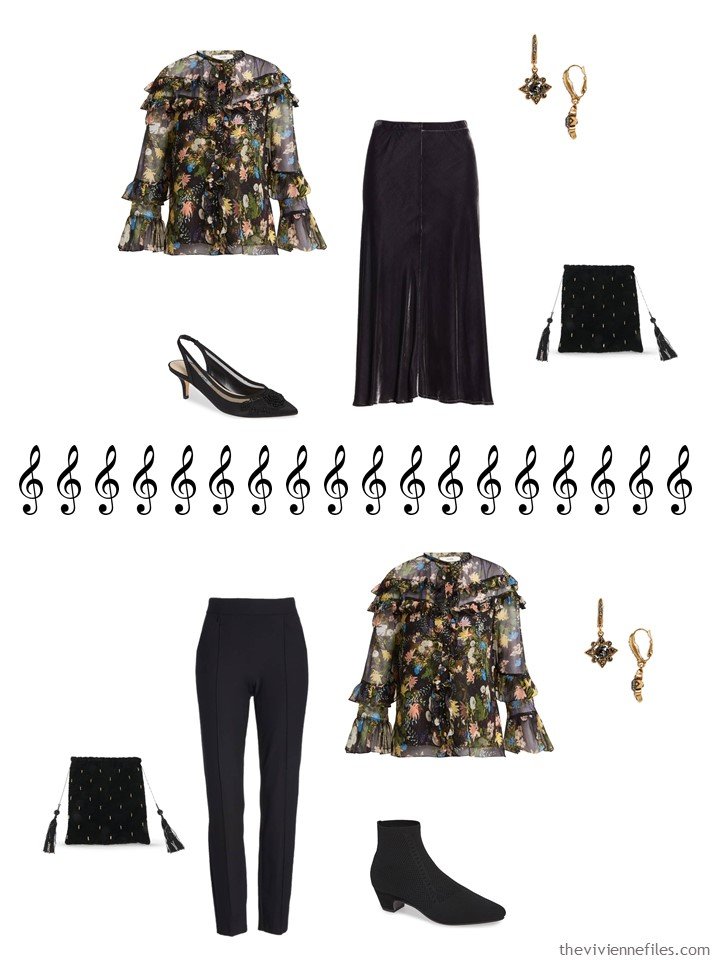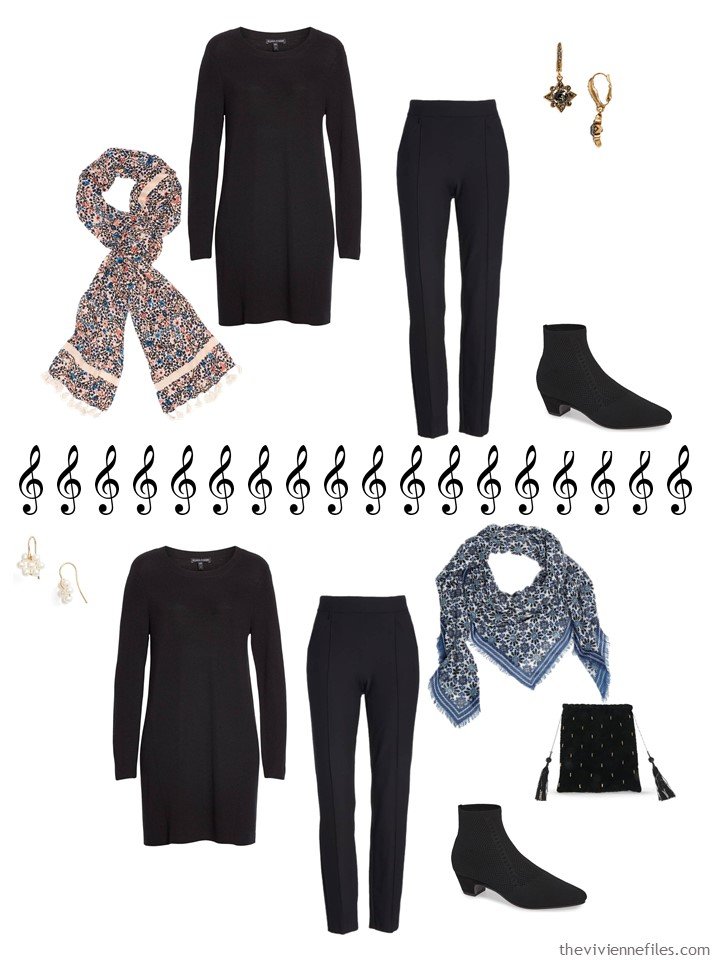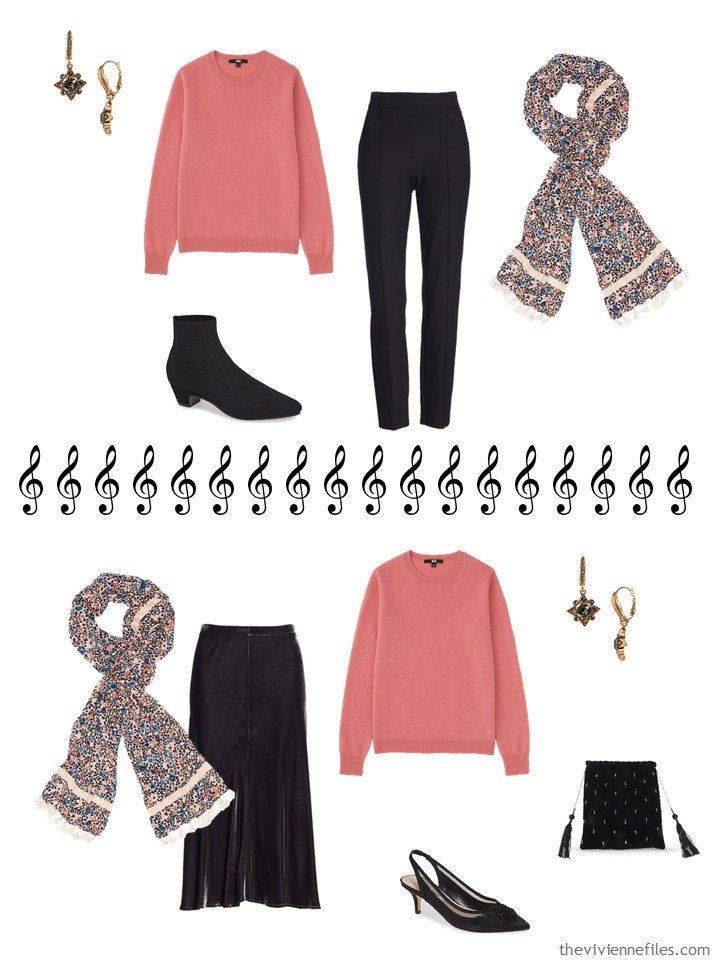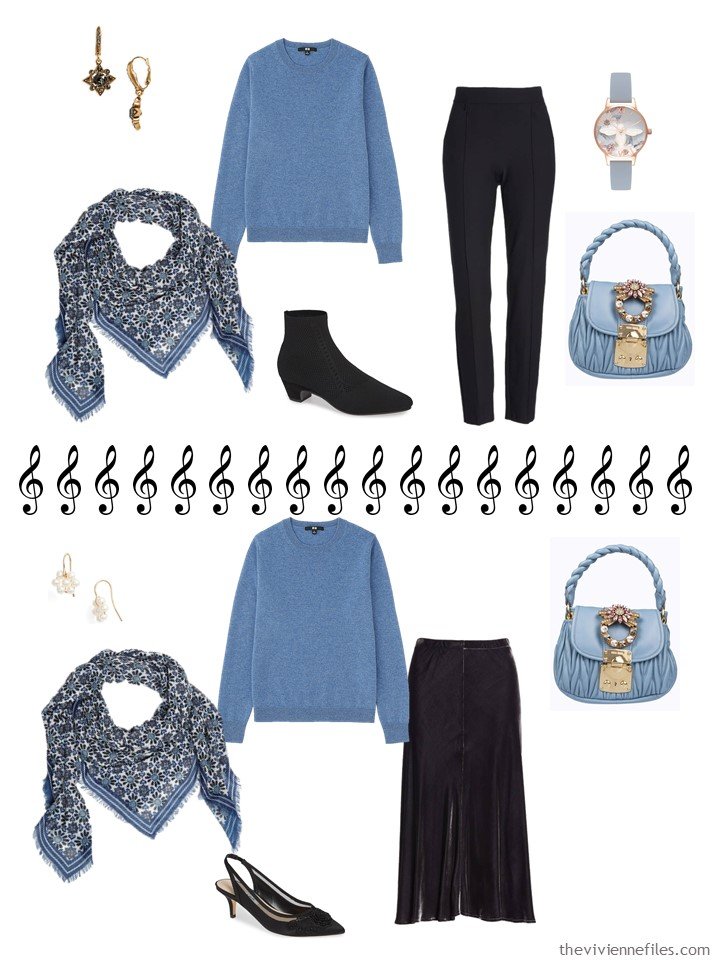 Her friend could have chosen any number of people to be their guest at the opera – she feels very special! Of course, this has always been a particularly favorite friend of hers…
love,
Janice