April 29, 2020
When she saw this painting, the first thing she thought was that the poor woman on the horse will NOT be invited in, because she's got to stay 6 feet away from the other women…
But she also thought that the colors would be idea for her wardrobe!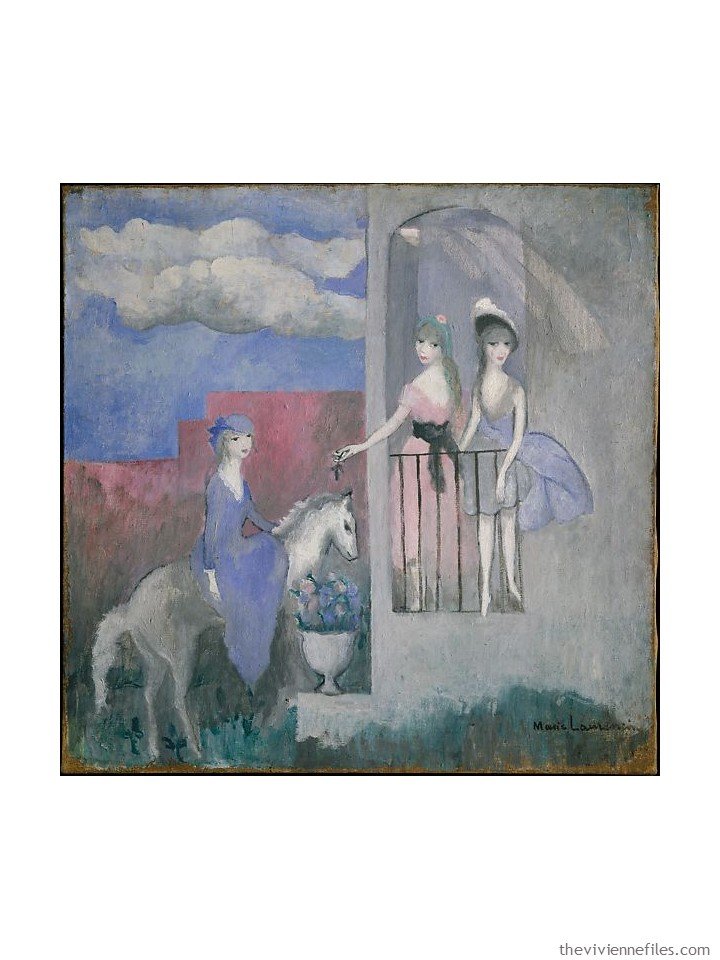 Now that her employer has become the last company in the world to start doing video meetings, she realizes that she needs to look a bit pulled together, and calm, and in control. At least from the waist up!
So she isolates her colors for Spring…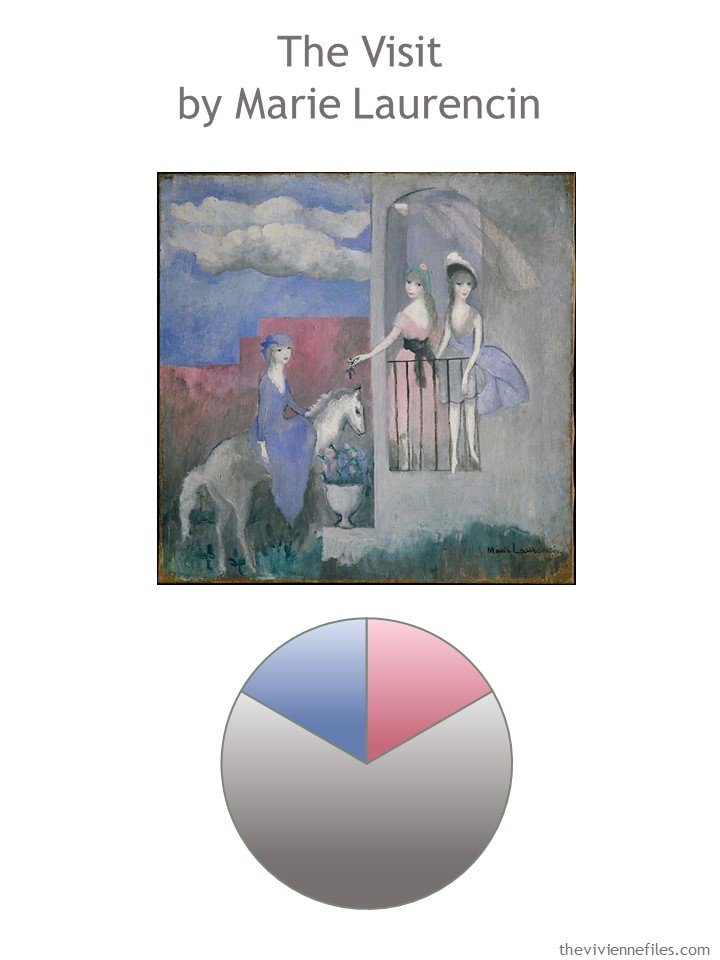 And then she pulls together her core Weekly Timeless Wardrobe in grey and white. She loves grey, but finding grey clothes in warmer weather isn't always easy!
She realizes immediately that she has a lot of different "outfit possibilities" with just these 13 garments – which is good! But she's really looking forward to adding in these accents:
Her goals are for how SHE feels when she's in a conference with her co-workers. She's not obsessed with the idea that nobody would see her wearing the same outfit twice within 2 weeks, or some other such arbitrary schedule. She remembers high school, when it was a big scandal if you wore the same garment twice in a week. Now, she just marvels that anybody was paying THAT MUCH attention to what she was wearing…
She keeps her apartment quite cool, to keep the computer equipment happy. So she has some quite "warm weather" outfits to wear outdoors (in her back yard), that she adjusts with cardigans or sweaters as needed.
Whatever is clean should be wearable – that's SO easy!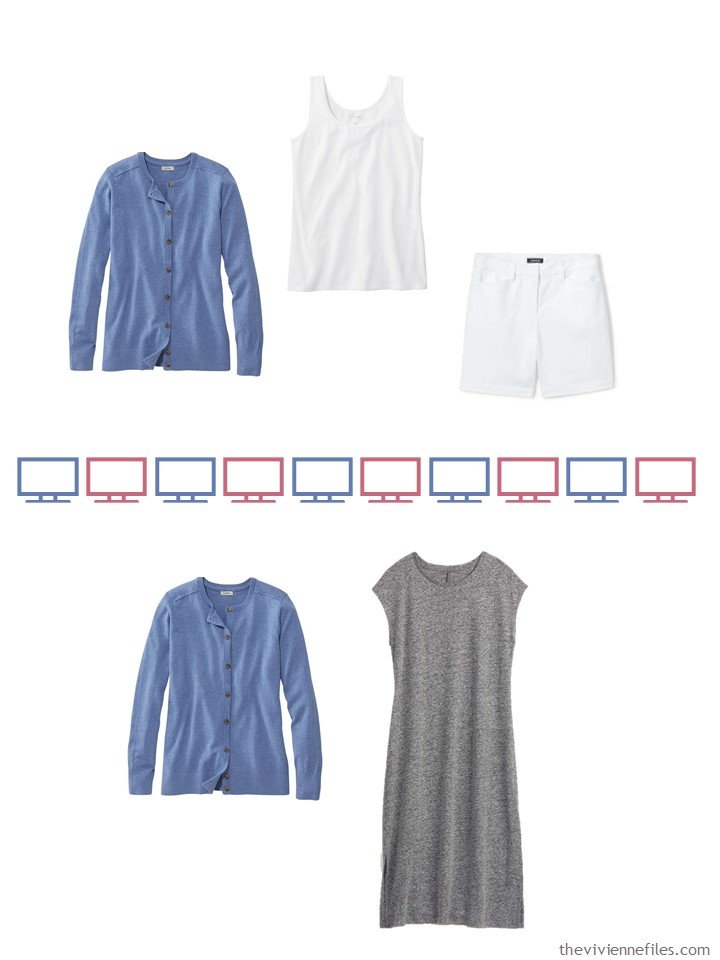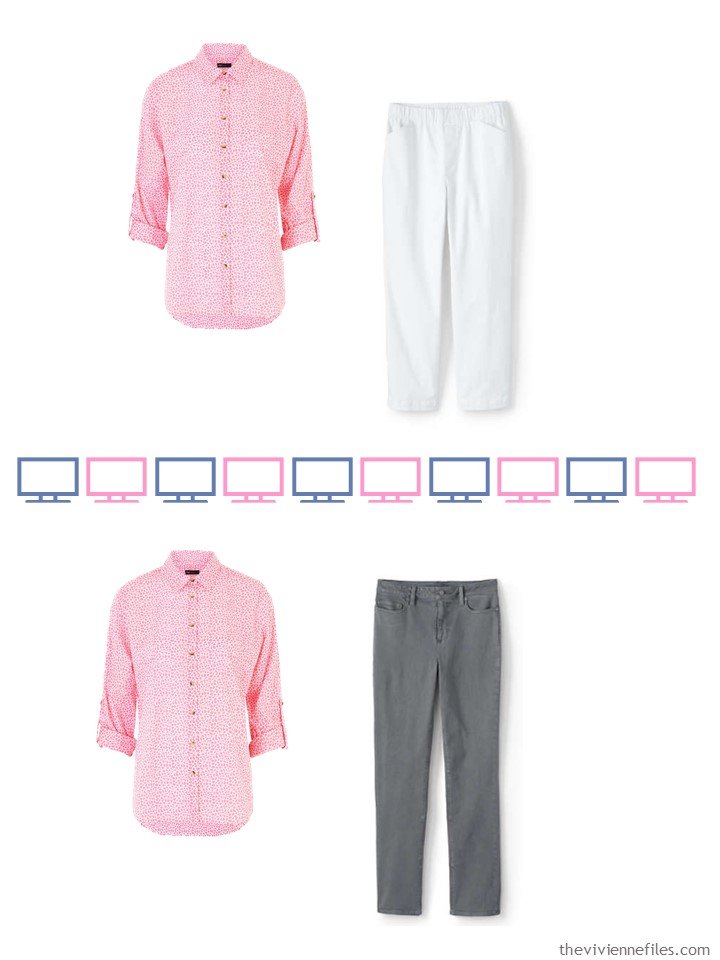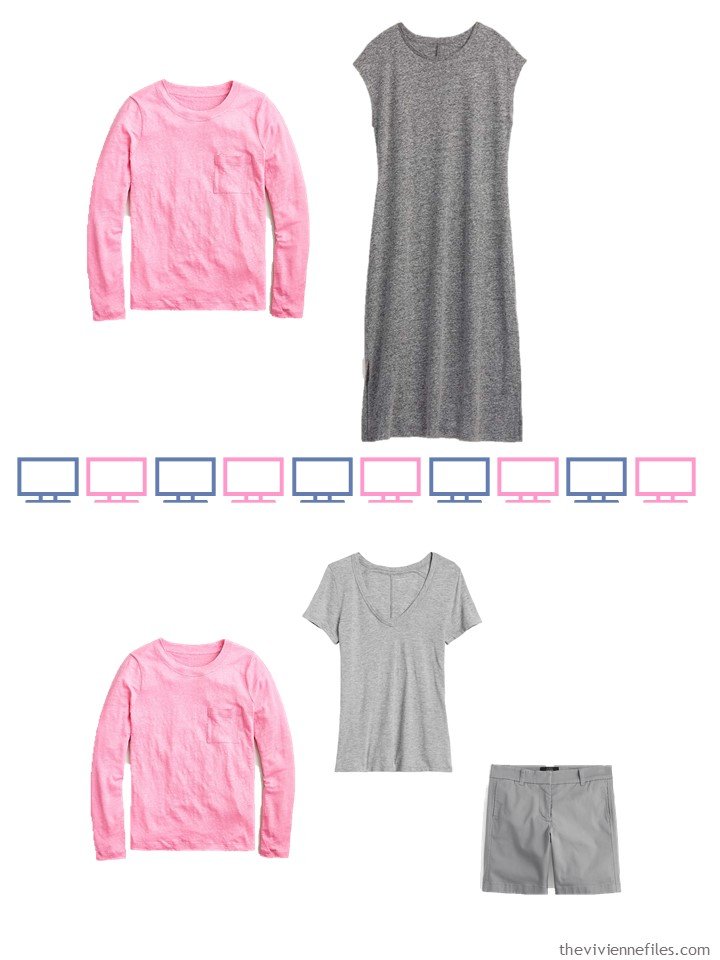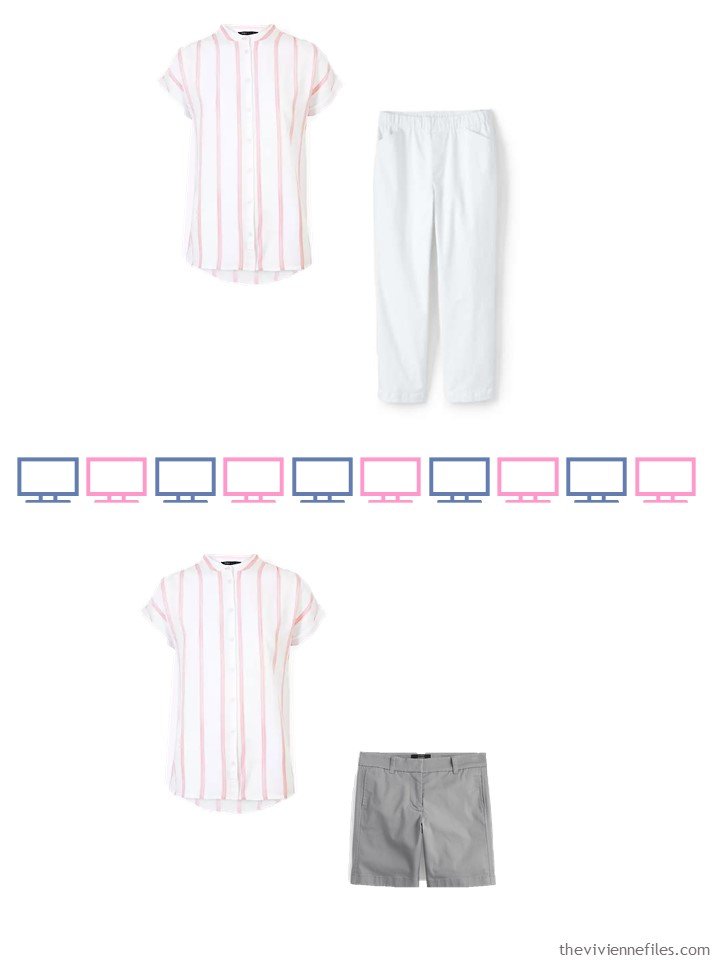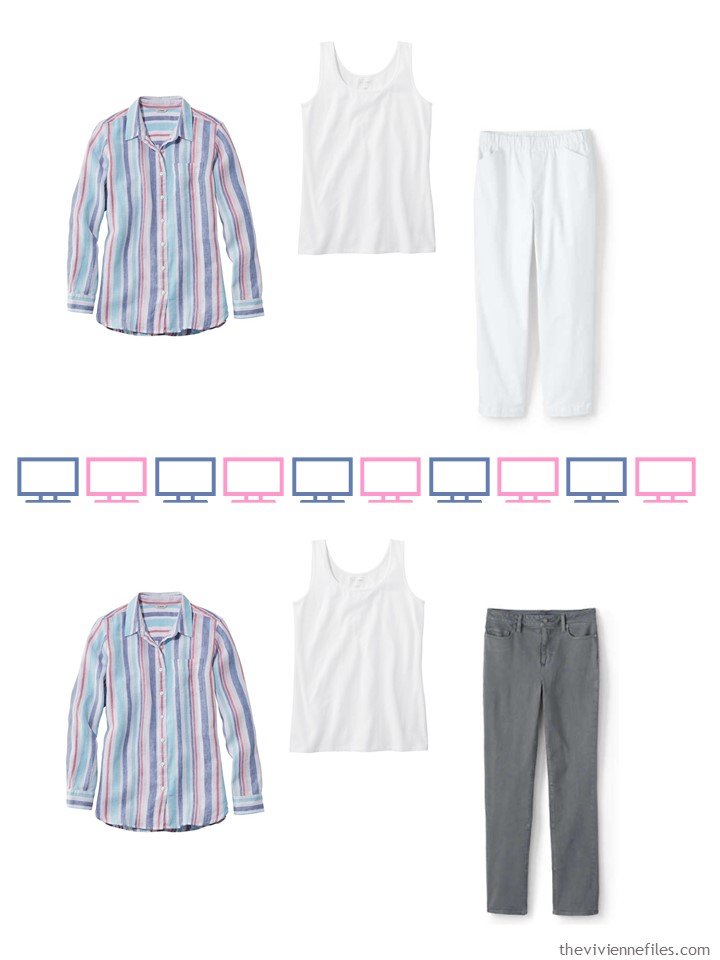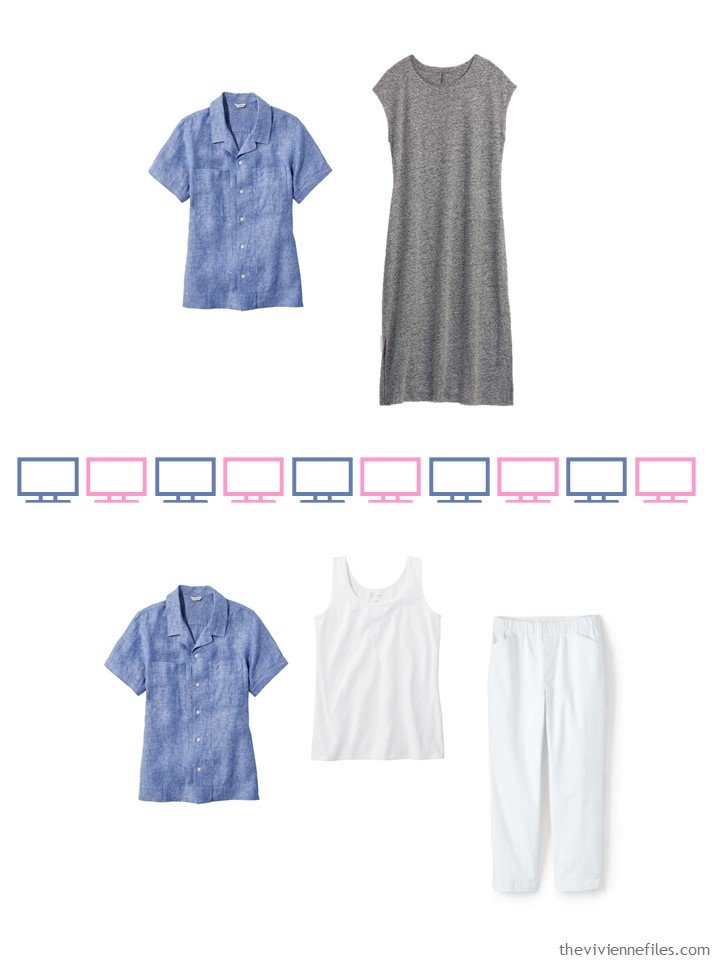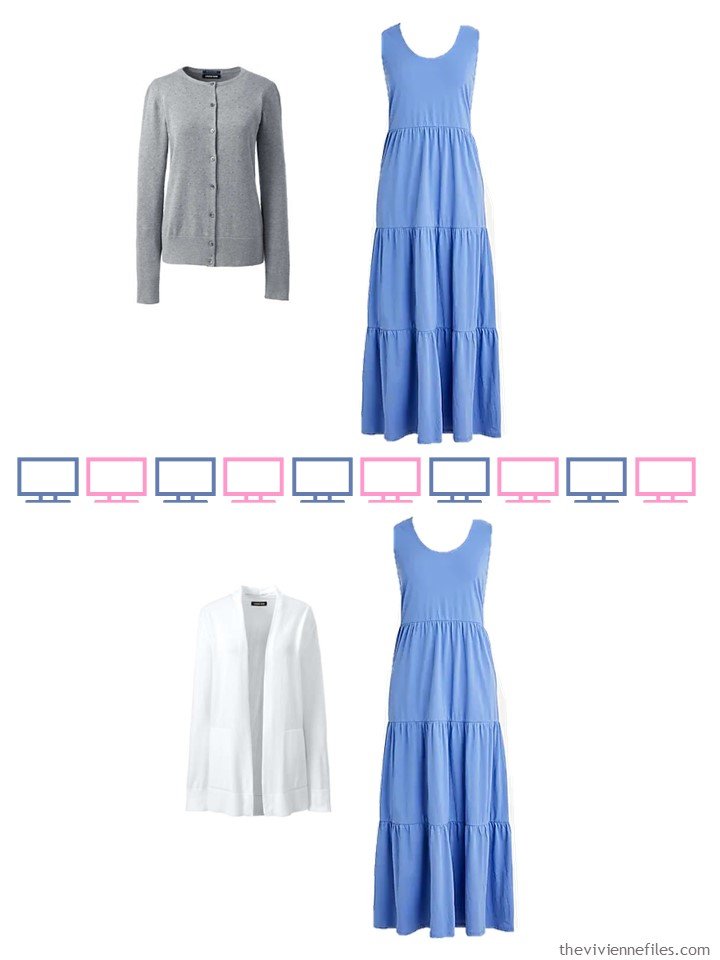 She realized the first evening after work that her distant family members were also benefiting from her wardrobe organization. Even her brother, 3 time zones away, remarked that she looked very fresh and cheery!
love,
Janice
p.s. Seven years ago, we indulged in a brown and beige wardrobe accented with turquoise blue – it still looks like something one could wear today!