April 28, 2020
She decided she was going to wear them ALL. One, every 3 or 4 months…
So she dug into the very bottom of her scarf drawer, and found this beauty:
She didn't worry about a color palette; if she bought the scarf for herself, she's going to assume that it must go with something in her wardrobe…
So her plan – wear her newly special scarf twice a month, with clothes that she already owns!
April has remained practically a winter month, this year, so she's wearing sweaters… and her butterfly earrings!
May, on the other hand, is all over the map, weather-wise! So she decides that cropped pants, with sleeveless tops and a cuddly cardigan might be her best option.
By the time June rolls around, she's going to wear shorts, even if her kneecaps turn blue! A couple of neutral shirts in linen are perfect with her shorts; maybe she can wear her scarf as a belt? (a 36 inch square, folded on the bias, gives you 50 inches of length…)
Yes, her moonstone bracelet is extravagant. But it has a butterfly charm!
July is NOT scarf weather! But never forget that one can easily tie a scarf onto a handbag handle, or around one's hair. Our heroine can pull her hair back into a pony tail, since she hasn't had a haircut in ages…
Late in the summer, our heroine FINALLY has a chance to go for a summer break with her family. When she's not quite sure what to pack, she remembers all of the various garments that were so perfect with her butterfly scarf: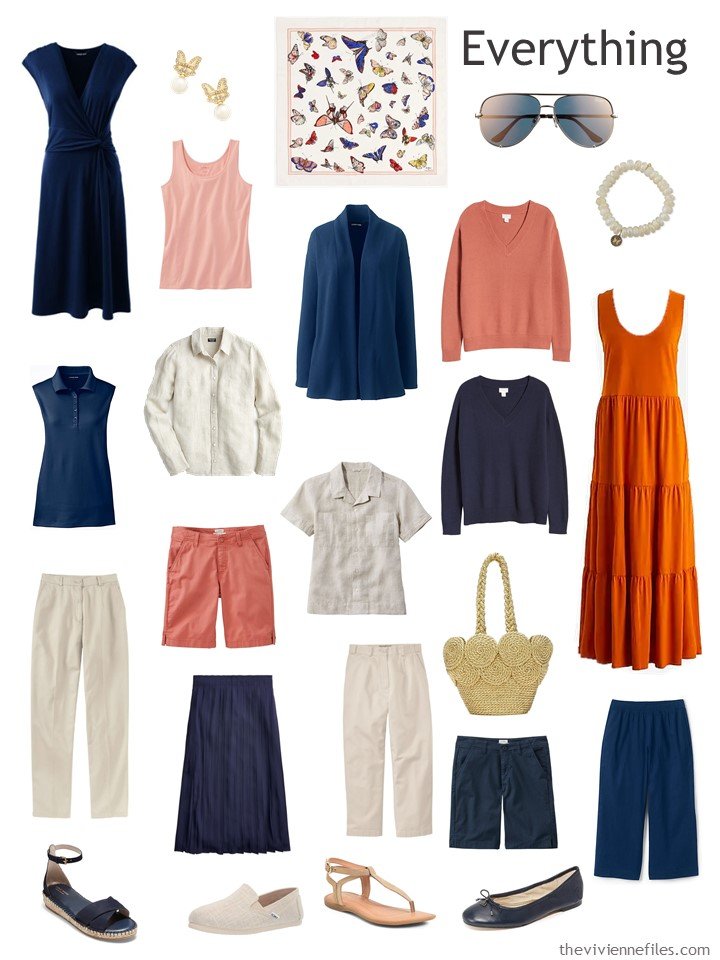 She looked at everything for a few minutes, and realized that this was the obvious, easy answer. Add in a tee shirt or two and she could travel for ages (in warm weather!) with this wardrobe.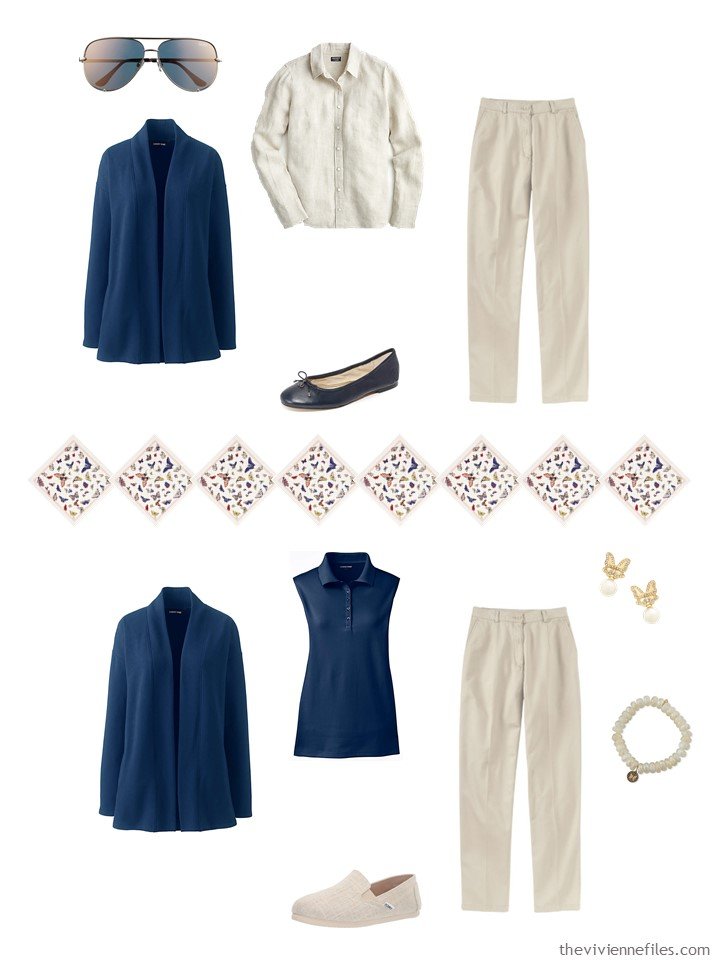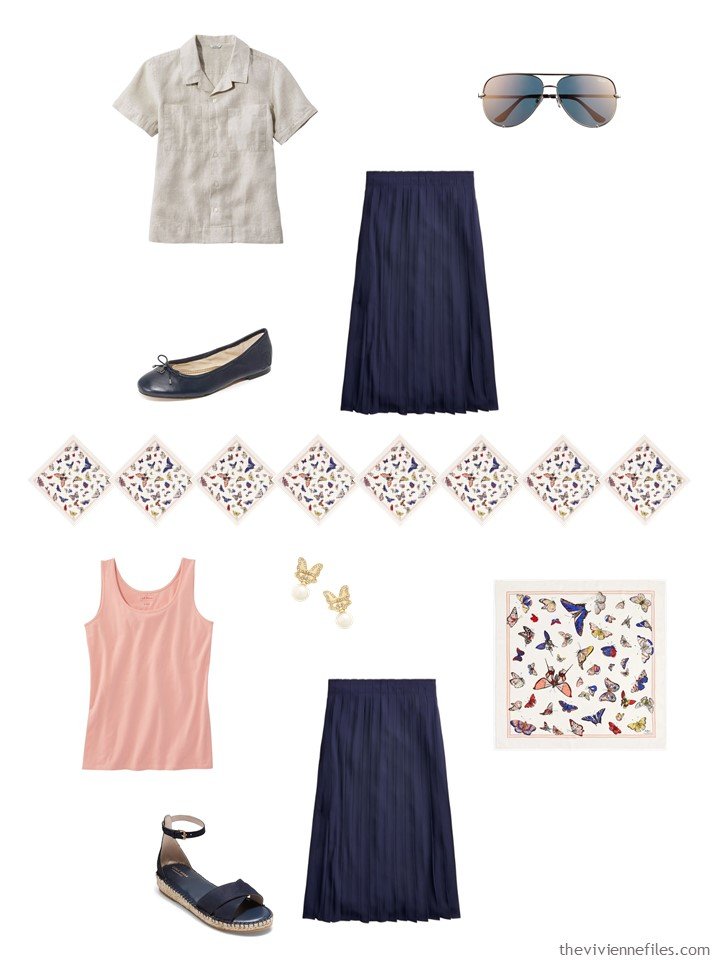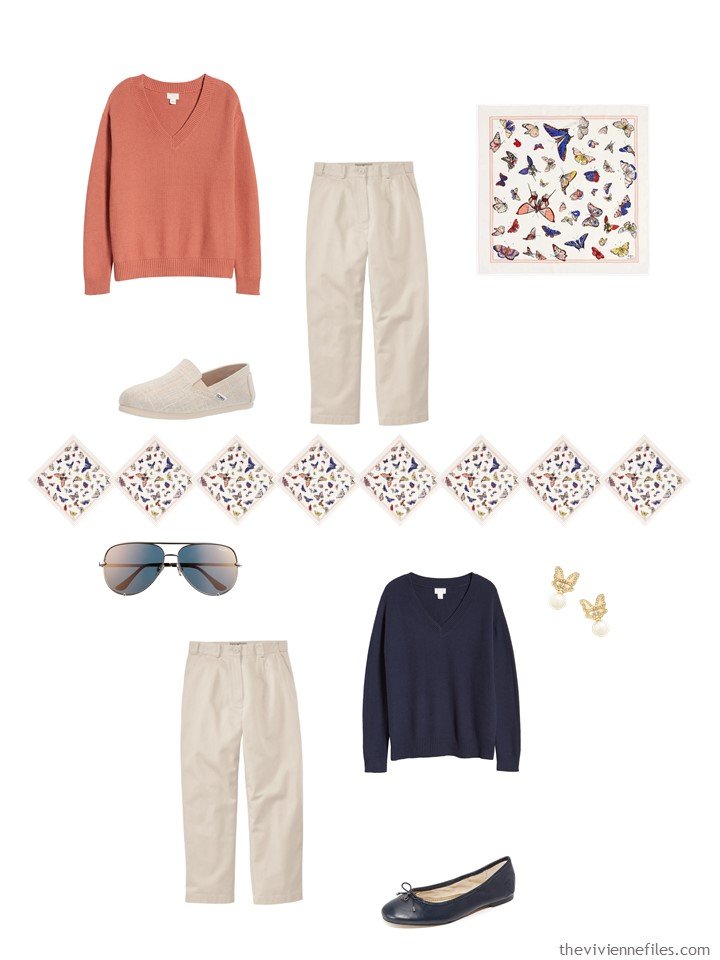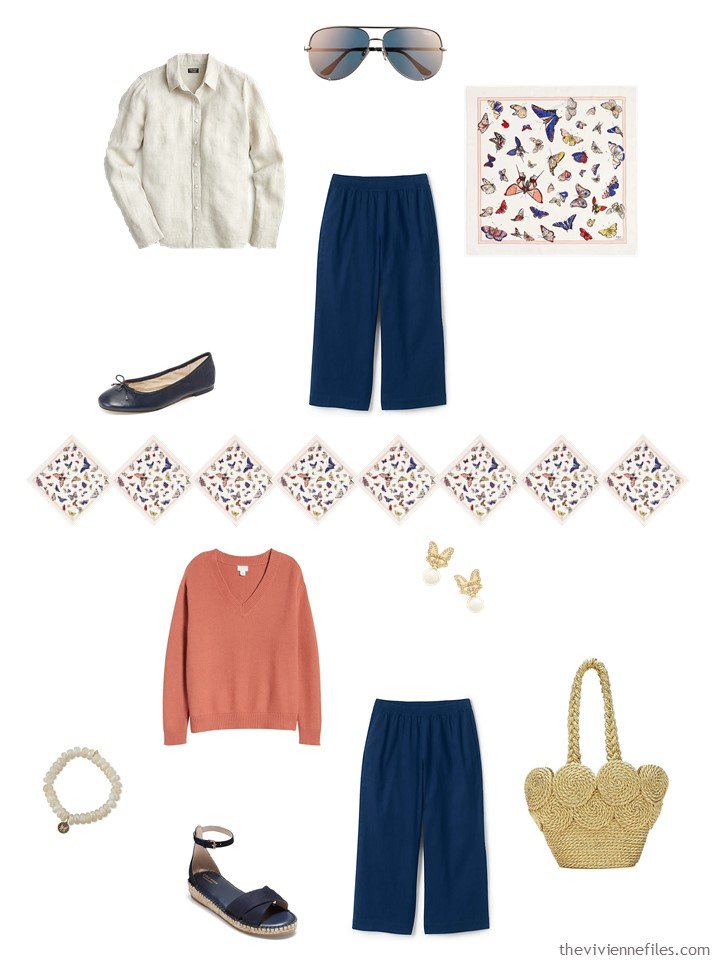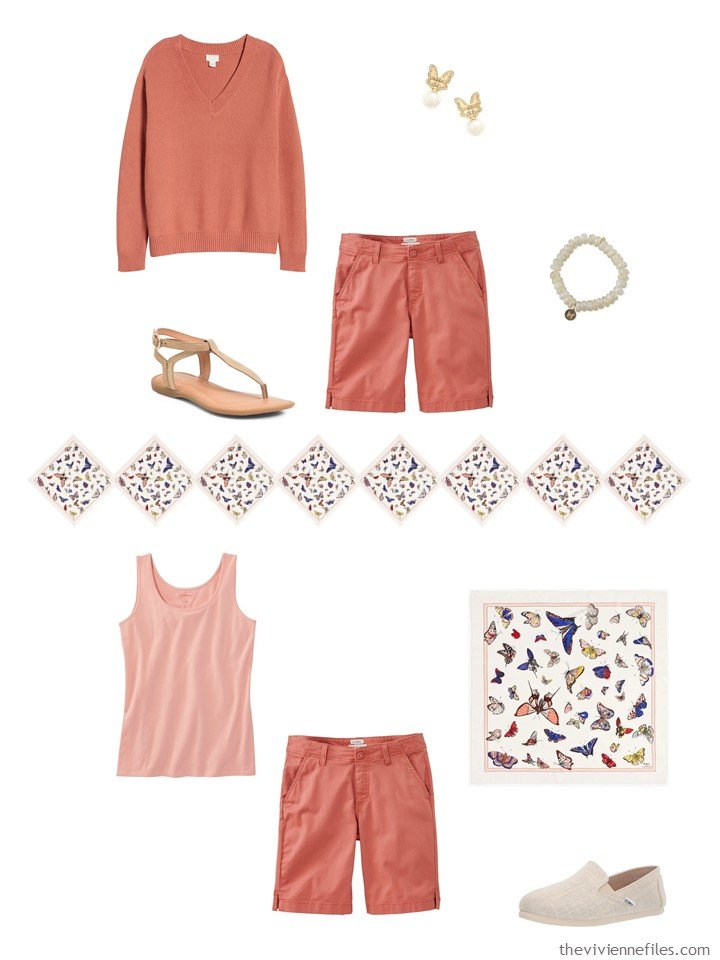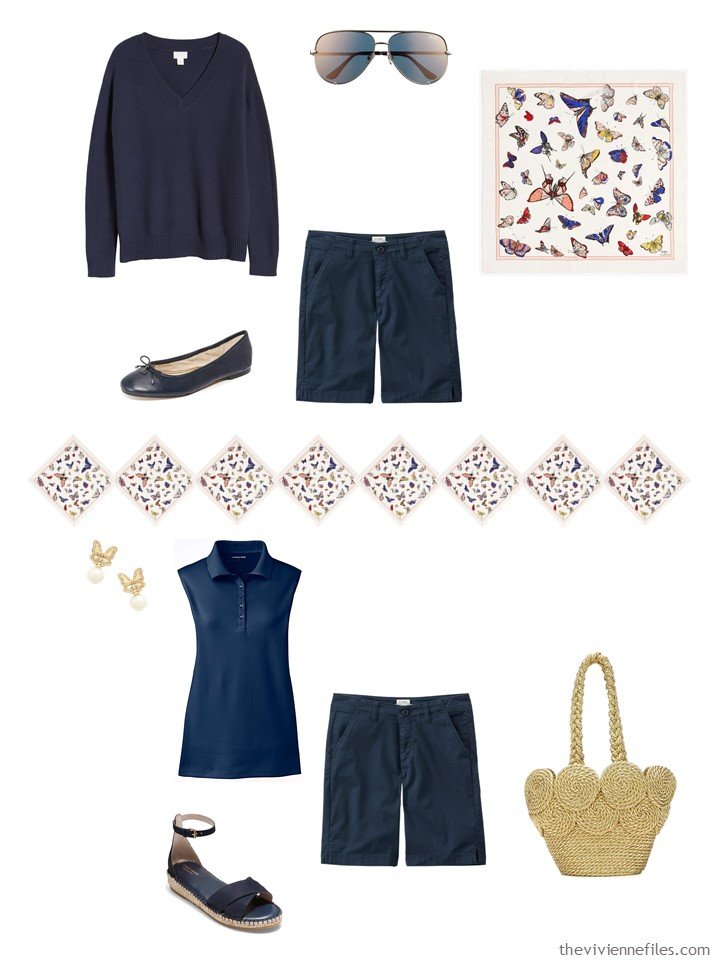 After last week's confessions about how many scarves we own, I decided to wear mine! Even if nobody sees them but me (and Belovedest, of course), that's fine. Why should we save beautiful things to wear around other people, and not enjoy them more often ourselves?
So today, it's my Echo Paris souvenir scarf, with a pink sweater (yep, pink!) and blue jeans. I feel more spiffy, with it on!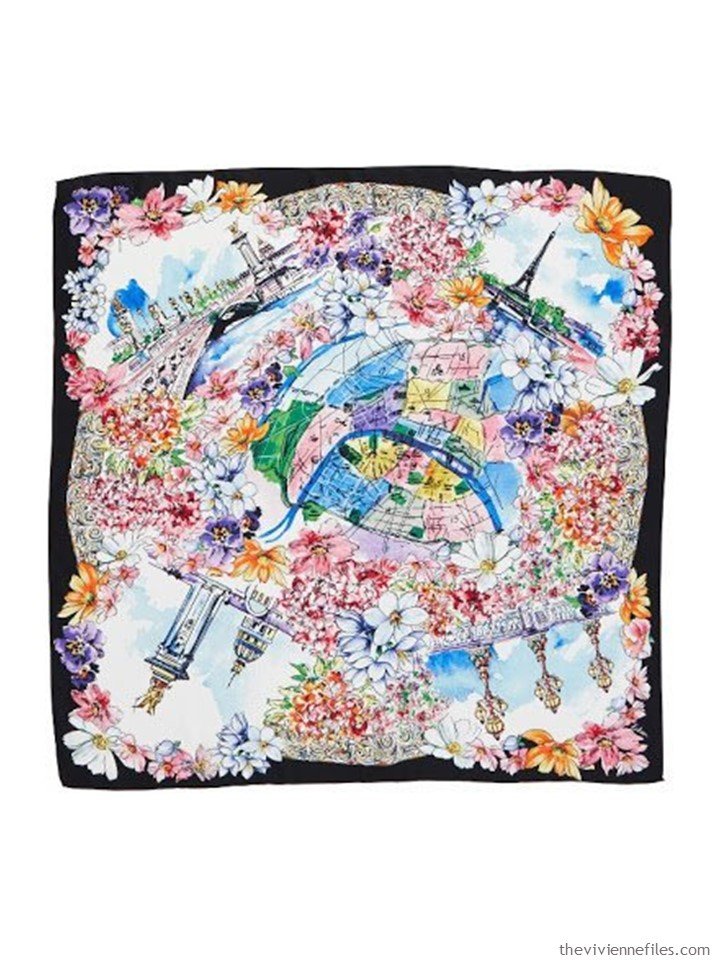 love,
Janice
p.s. Five years ago, our heroine was spending 1 night downtown so that she could go to the symphony and not have to leave until it was over! One only needs to pack a very few things….