April 30, 2020
This heroine knows full well the degree to which the right accessories can make a TON of difference in an outfit! First up, she's starting with this compelling painting, and lovely color palette: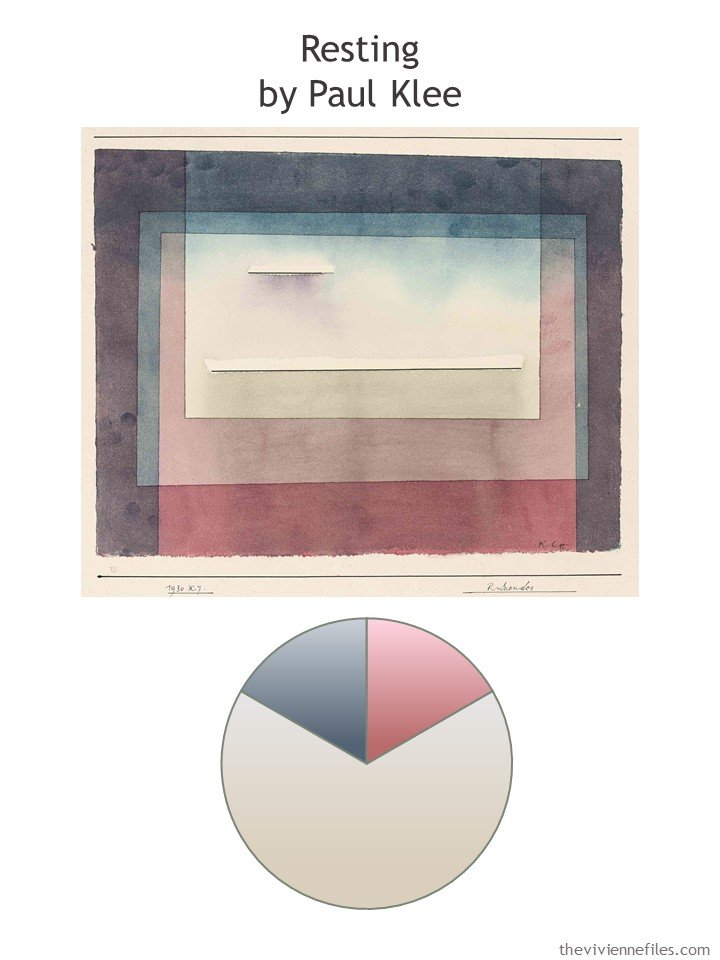 Our heroine is starting with this most wonderful wardrobe in soft colors and timeless styles:
She knows that she's going to want to wear very simple monochromatic outfits sometimes, and that on other occasions she's going to break out her accent colors. Her plan, then, is to pull together some representative outfits, and accessorize each of them…
All accessories do NOT have to be neutral – blue suede shoes tell you what you're going to be humming all day!
She wants to be able to look pretty in a dress without going overboard; no stiletto heels here!
Of course you can wear a pink scarf with ivory and denim – what could be more feminine?
It's really important to remember the sun-protection that we all need (or WILL need, if we ever get to go outdoors again!).
Sometimes, a big smile and some great lipstick is your best accessory! Add a nice crossbody bag and a simple bracelet and you're ready to go…
Dresses don't really need too much extra, but a great necklace is never a bad idea…
Did I say something about GREAT necklaces?
Now, when our heroine starts tidying up her closet and sorting out her wardrobe for Spring, she has some beautiful accents to bring a smile and a bit of variety…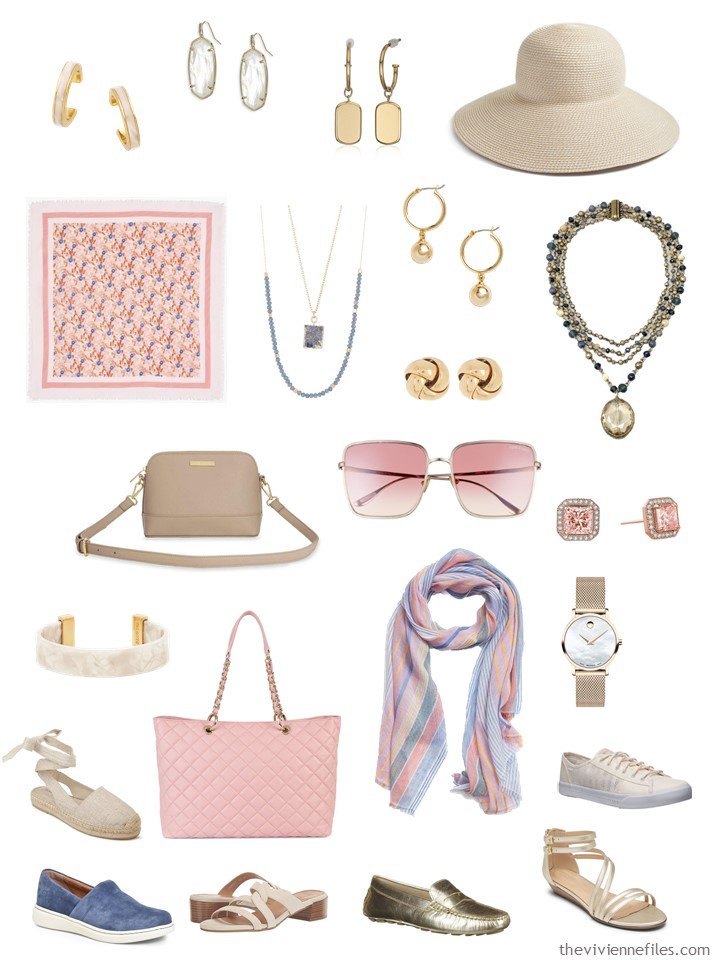 I've been pretty good about keeping my Spring wardrobe tidied up, but I haven't yet really sorted through accessories.
What's your favorite accessory? Right now, I'm sporting a pair of pink earrings EVERY DAY:
love,
Janice
p.s. Four years ago, the lovely Betsy Talbot from "An Uncluttered Life" interviewed me – and the recording is still available! Oh my….