May 28, 2020
We haven't heard from this heroine is a long time! She was, for years, a caregiver to both her parents and her children. After her parents moved into a care facility, our heroine got a job in a corporate environment, which she loved. She excelled to the point that she was given a huge promotion, and then within a few months earned a gigantic retention bonus and raise; she and her sweetie took off for a very long weekend vacation!
Holy handbags, which a history!
This is her favorite painting – neutrals with brights – sort of like being business-ready, but still having some spark and some personality…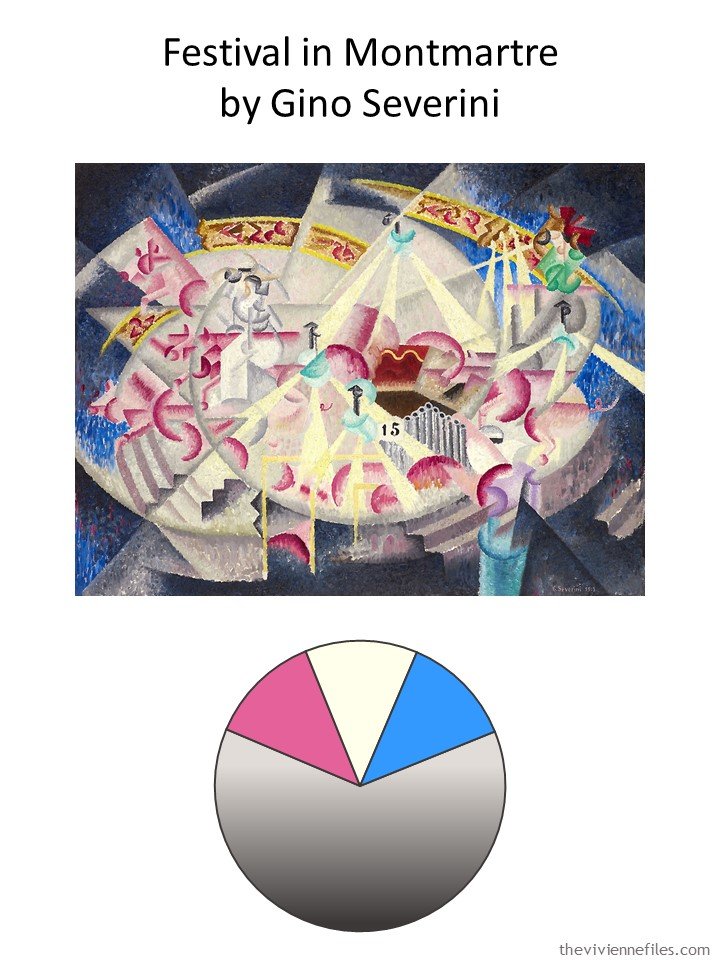 It all seemed as if it was going swimmingly. Until one day, they wanted her to lie about some statistics. Not lie – not in THEIR minds – but mislead the public, all the same…
She talked to her partner. And then she retired. Life's either too short or too long to get caught up in these kinds of dishonest, just plain wrong undertakings!
And they're going on a road trip. 1 bag per person, lots of hiking, lots of pub dining, lots of walking around small towns deciding if this is where they want to settle down.
And so she began to assemble a 3-cluster travel wardrobe for casual, retirement life!
She starts with her grey – it's not fascinating, but it will be immensely versatile, neutral and always appropriate.
Since they're going to be hiking a lot, she wants to be sure to have shorts and casual tops… (and lots of sunscreen!)
And to round out her capsule wardrobe, a pair of "nice" jeans and a good cardigan. Some nights she will want to be lovely for her sweetheart…
Her backpack is pretty big, so this will all fit pretty easily, so long as she wears her sweatshirt!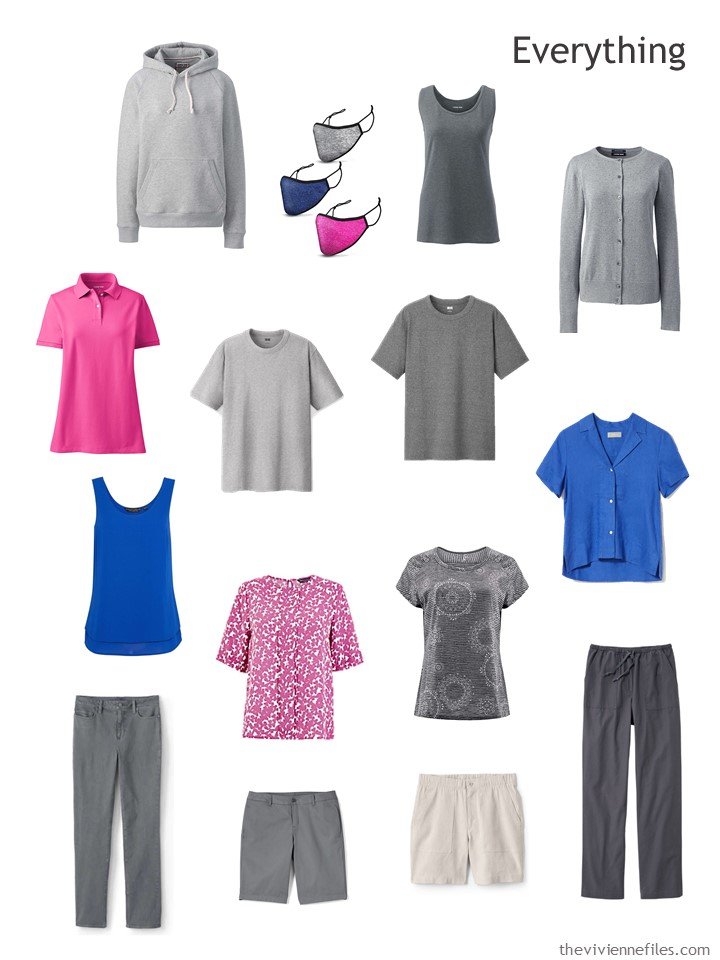 Her only real concerns for having variety in her wardrobe are to be able to dress appropriately when she and her sweetie go out for meals, and to have something clean to wear most days! That said, she really will have quite a few options to pull out of her backpack…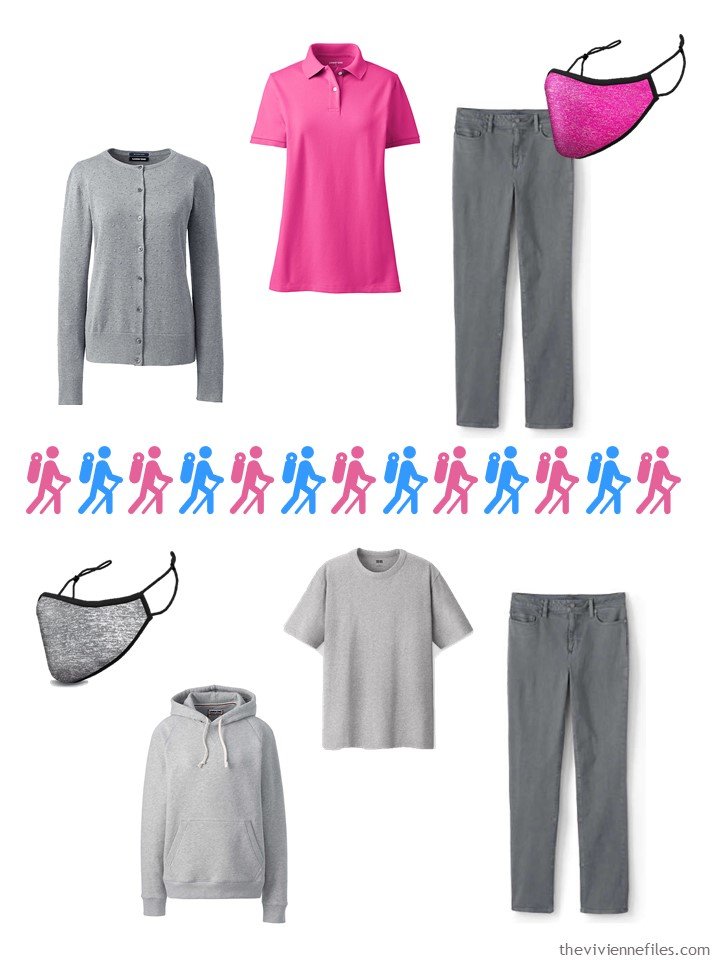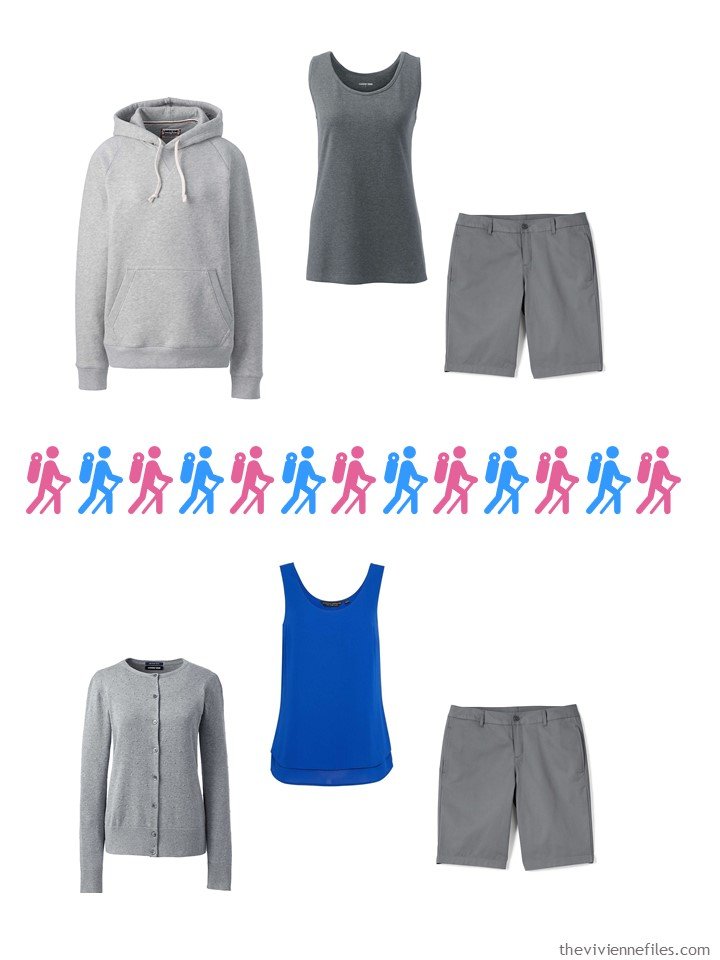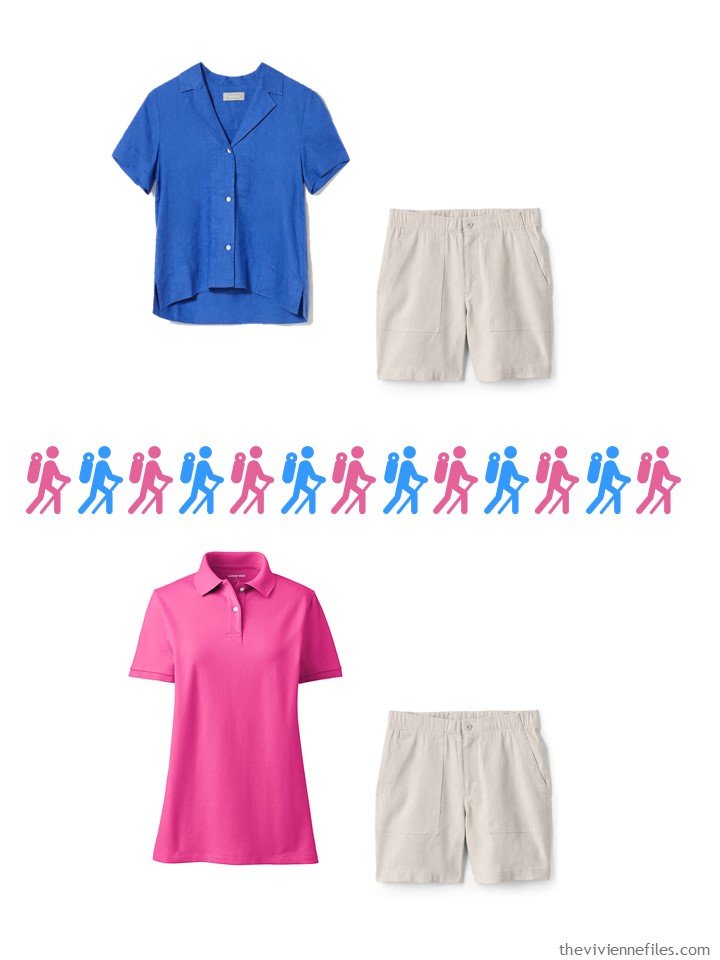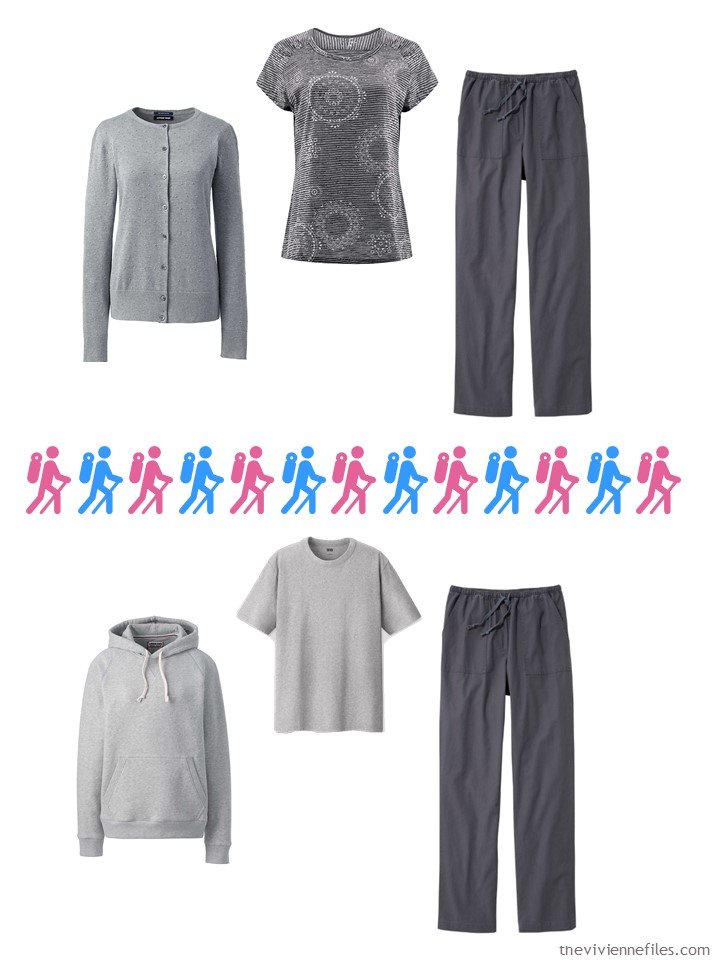 Can you picture getting out of a car in a town you've never visited, walking around a bit, stopping for a meal, and then deciding that you'd like to spend the night? Let's find a room, and a good pub; this might be where we want to settle down!
I'd be willing to visit about a million towns…
love,
Janice
p.s. Four years ago, a beautiful painting lead us to a color palette of navy, brown, beige, 3 accent colors… Wow!