September 21, 2015
I love this painting; it lives just down the street from me at the Art Institute of Chicago. Severini isn't well-known, and I think that's a shame – his Cubist works are lovely…
This painting lends itself to a color scheme firmly grounded in versatile neutrals, but sparked with some extraordinary accent colors. In addition to the pink and blue that I've chosen, you've got some beautiful yellow, a hint of true red, and some aqua too!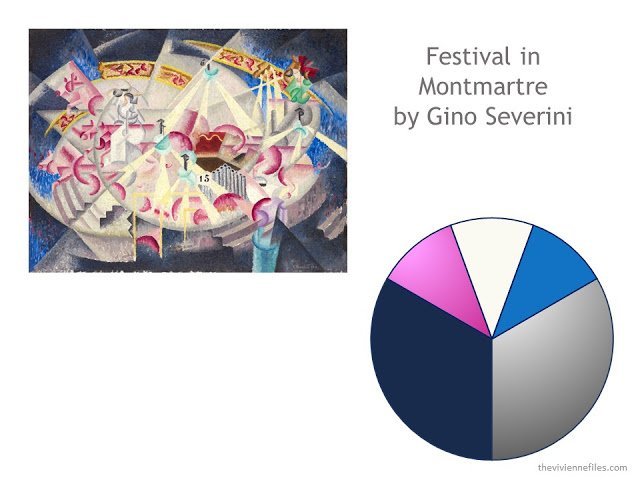 Care-giving as Art
She took care of them all – children, spouse, parents, neighbors, and never missed a beat…
And she always looked lovely while doing so! Never over-done or fussy, and ALWAYS appropriate to the occasion and the activities. But there were no messy days, no mornings tossing on a coat over a sweat suit…
And nobody could ever actually remember seeing her shop for clothes! They clearly weren't monitoring her incoming mail – especially the parcel deliveries…
Nobody made it look easier!
She didn't wear a lot of jewelry, and she had only a few pair of shoes. But everything contributed to her overall sense of polish and completeness. (note the square and angular motifs which connect many of these accessories – very Cubist!)
Those who knew her best might have been able to guess her secret – it was that she planned carefully for her clothes and accessories, just as she kept organized in all of the other aspects of her life.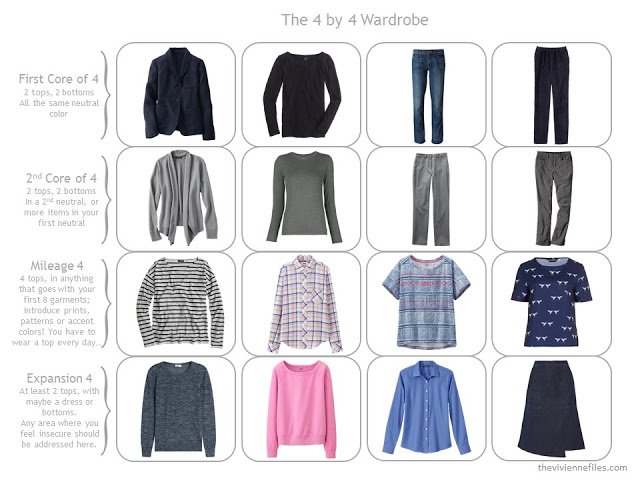 She was always recognizably dressed like herself – but her outfits were varied and never dull.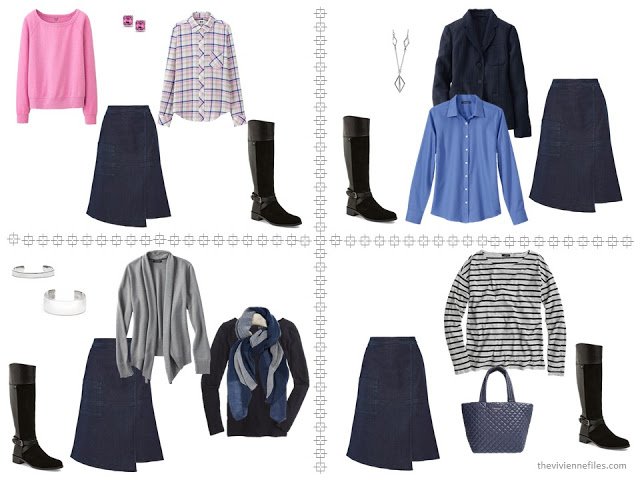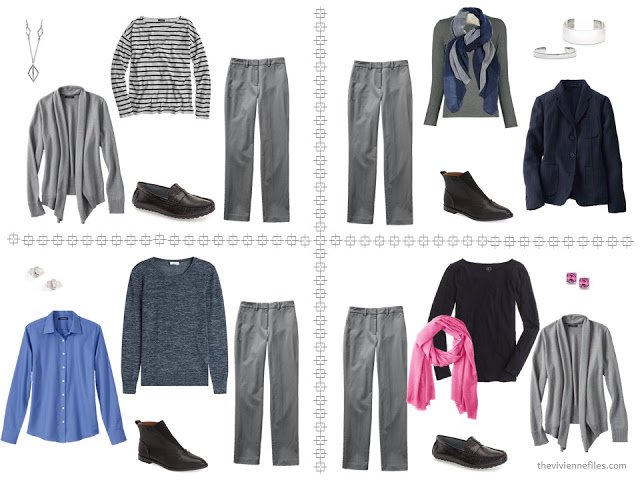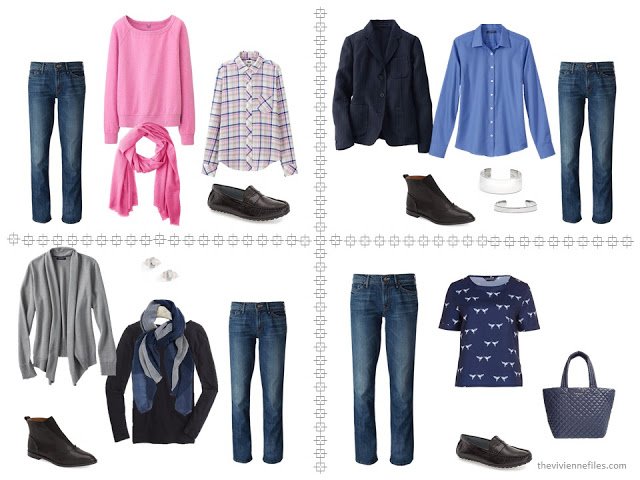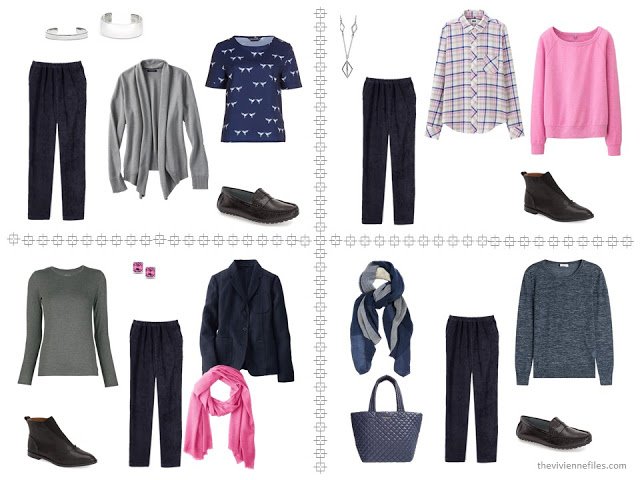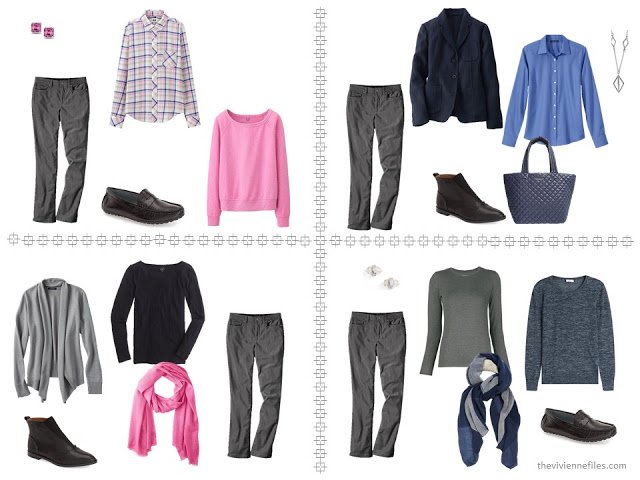 She knew, better than anyone, that when you have your wardrobe under control, you're free to take care of all sorts of other things! And when her responsibilities began to diminish, who knows what she might do…
love,
Janice