September 19, 2015
I understand that some of you are less than fascinated by the assembling of a travel wardrobe for a man; I can understand that. However, I felt that I really needed to respond to the requests that I've received, for years, for such a project. And let's not collectively forget that these wardrobes work EXACTLY like the women's version. With very little adaptation, any of these wardrobes could change gender and be really attractive. Yes, you'd want to toss in a piece of two of jewelry, and swap out ties for scarves. Maybe the 3rd pair of trousers would be better suited to be a skirt, and you don't have to pack quite so many shirts that button down the front, and have a collar. (although you could keep them just like this, if you wanted to!)
So I'm defending myself here, in the hopes that you will be able to see the universally applicable ideas that I'm trying to share…
Tomorrow, women's wear is back, I promise!
For this trip, I absolutely confess that I was thinking of Dublin in the summer – warm days, cool nights. My gentleman in question is freckled, with warm grey hair (still touches of blonde), and lively green eyes. Irish extraction? No doubt about it!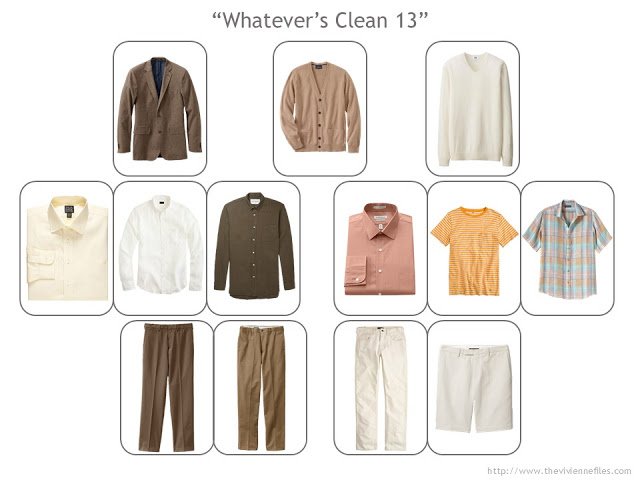 This outfit could get you into any place in Ireland, I'm reasonably confident to say:
And this is sort of the work-horse part of his wardrobe – a cardigan that gets put ON and OFF and ON and OFF and ON…. Nothing is more changeable than Irish weather – that whole island thing causes weather fronts to blow through every few hours, some days!
Yes, light colored jeans or trousers require laundry, but they look so summery that I'm not resisting. These wouldn't be the pants you'd wear climbing a hill to see a dolman, but for sight seeing in any of the towns, you'd be quite safe.
It does get plenty warm enough to wear shorts, during the day. You might want to keep a sweater handy as the VERY long evening sets in, and the breezes from the ocean, or the Irish Sea, pick up…
I love the way this looks when all assembled together. As with any Whatever's Clean 13 Wardrobe, it's easily packed in a carry-on bag, once you've taken out the pieces that you're going to wear in transit.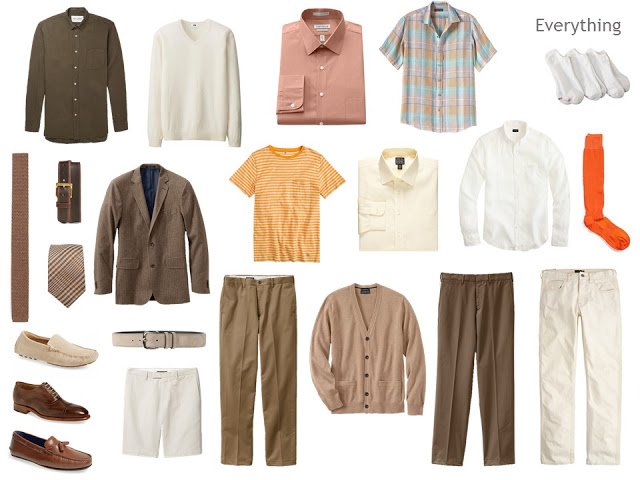 And handsome options abound, from something to wear to a church service, to an appropriate outfit for a Gaelic Football match.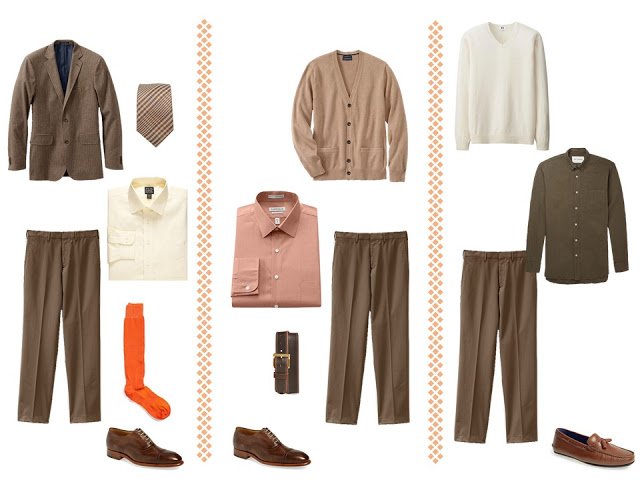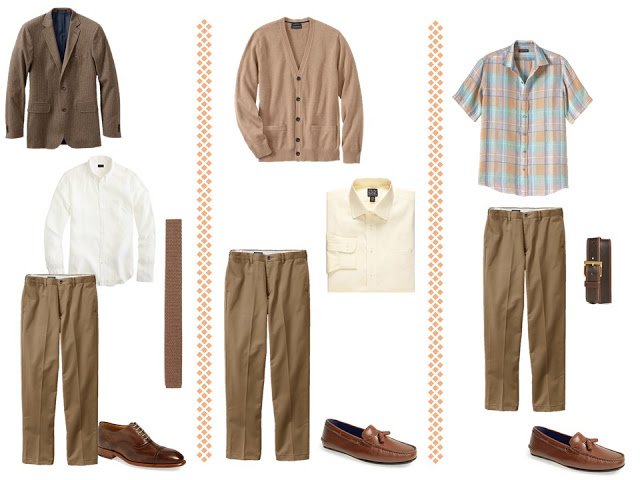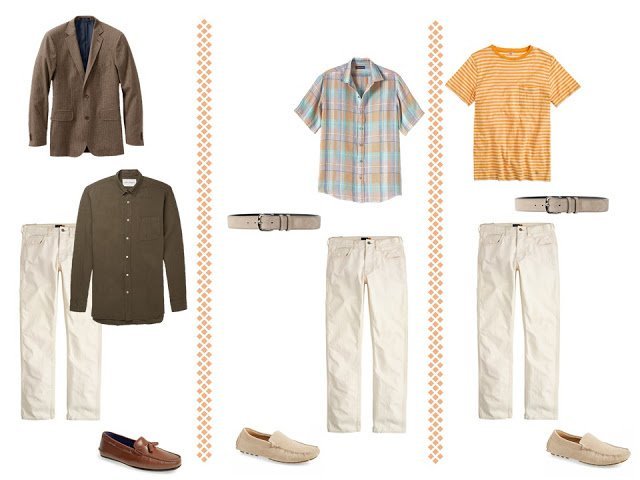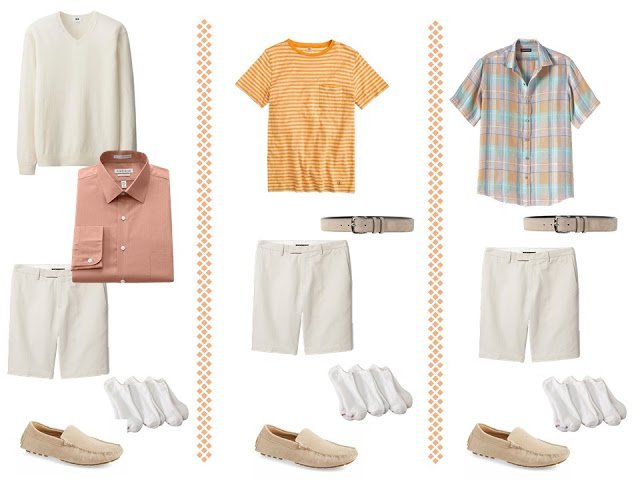 I appreciate your patience while I've answered some of these questions for our friends about how to help their male companions pack. You're all just about the nicest individuals I've ever known…
love,
Janice