September 22, 2015
Let's come back to this great painting and color scheme, and see what our wonderful care-giver is up to…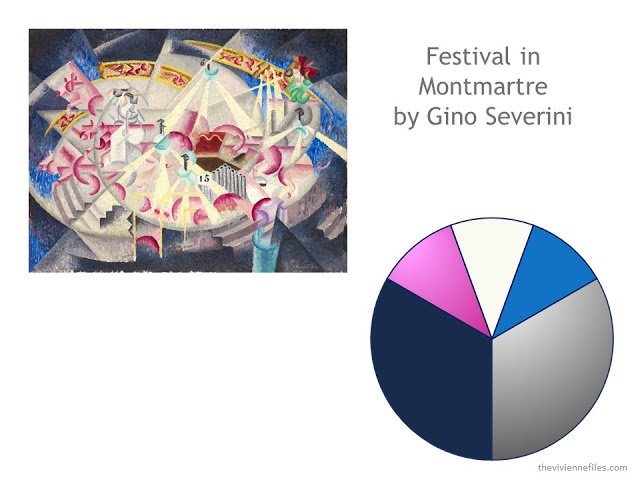 A Shift of Focus
As time passed, our care giver discovered that her responsibilities gradually diminished. Her parents were in a facility that gave them the kind of attention they deserved, after their life of work and service. Her children were grown and starting their own lives as adults. And her husband – like all of the best life partners – only wanted for her to be happy and fulfilled.
So she decided to get a job…
First thing was to make sure she had something interview-worthy, so she found a navy skirt that she could wear with her navy blazer. While the fabrics are very different, the jacket has a subtle stripe, so there was no pretending that this was a suit. Texture or pattern are the easiest way to mix navy garments that might not be "dye-lot" matched.
And as much as she loved her "jeans styled" grey corduroy pants, she really wasn't going to wear jeans styled ANYTHING for her new job, so she found a pair of beautiful grey dress trousers.
She really didn't feel that whimsical tee shirts, nor flannel, would be the best thing to wear to a new job, so she carefully purchased three new tops. Her grey cardigan had a grey sweater that was in the same fabric – what an easy choice! A beautiful silk blouse would be great for days when she felt dressy, and a classic windowpane plaid shirt in an easy-care fabric offered another option.
Her best sweater, and her blue shirt, would be great for work, but the sweatshirt and jeans weren't what she had in mind for her office image. But a simple cashmere crew sweater, and a subtle plaid skirt, go perfectly with all of her other things, and look much more professional.
A new briefcase! and an Hermes scarf, as a treat with her first paycheck, were additions to her accessory wardrobe. A pair of pumps, and she was all set…
She was able to get her job by convincing her employers that she had great skills in organization, time-management, and human relations. If they had seen this chart, they would have been convinced!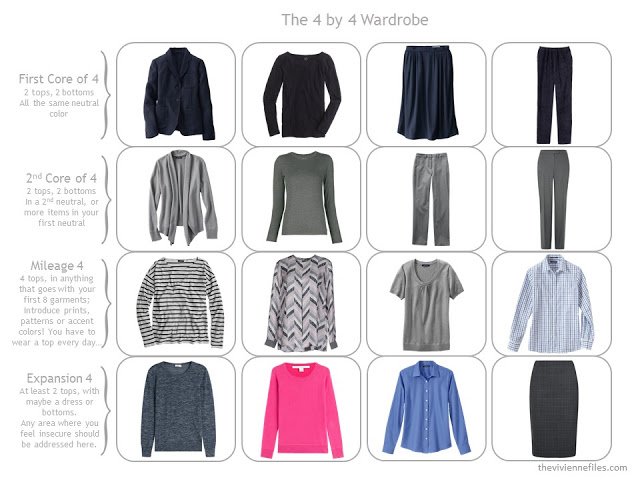 Nothing flashy, and nothing inappropriate for work; just a range of outfits that always looked good, always fit in with the rest of the office, and always made her feel attractive and ready to perform.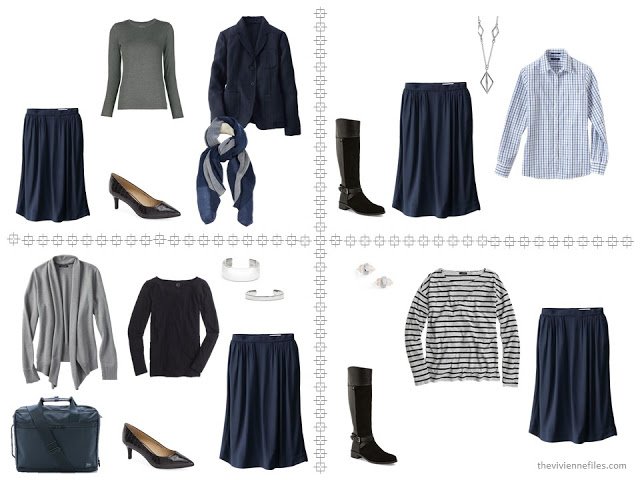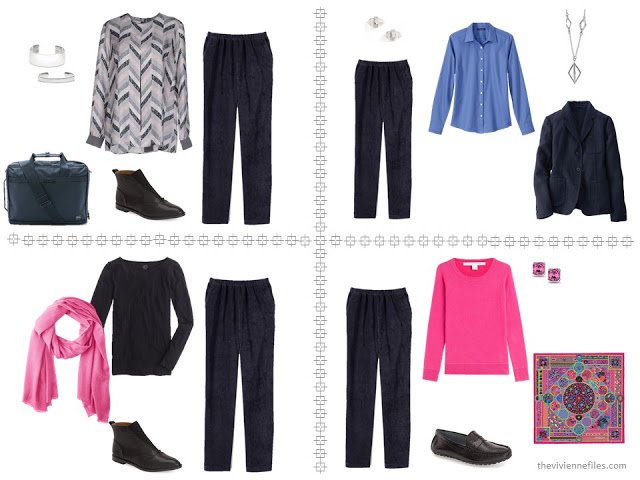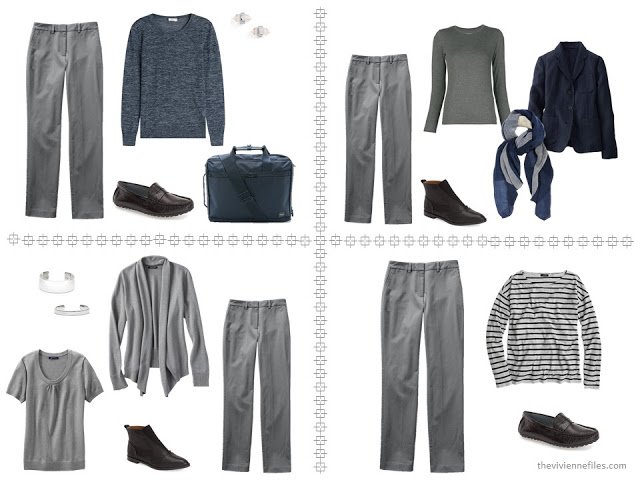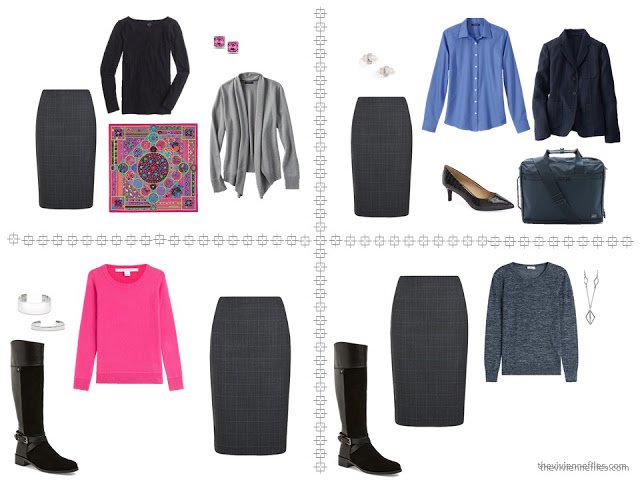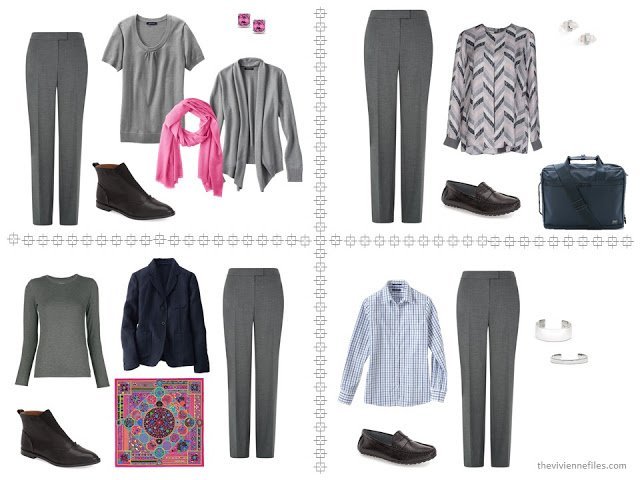 I see big things in the future for our heroine…
love,
Janice