September 23, 2015
One last visit with our friend who spent so many years taking care of her family…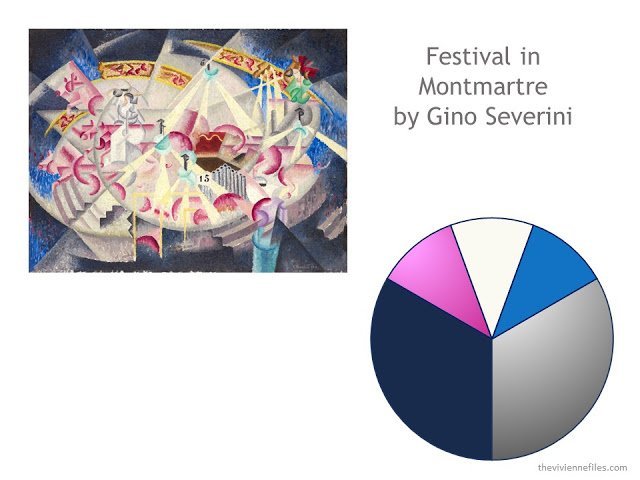 A Well-Deserved Move Up…
She put her head down, learned everything she could, pitched in wherever she was needed, and became more productive and more indispensable every day. She didn't complain about menial tasks, nor repetitious projects. She was pleasant but not ingratiating, helpful but not servile, and intelligent without making anyone want to whap her in the head. She was, in short, a dream employee.
Of course she was – she was mature enough to know what really matters!
So one day, when the manager wanted to talk to her, she had no concerns that she was in trouble for something.
And in fact, it was as far from trouble as you can get; their PR person was off for the week, and someone had to brief the press about the most recent research results. Since our heroine had done a LOT of the data tabulating, she was the obvious choice…
It turned out that the PR person was out at a series of interviews for a new position…The consensus among the management staff was that there was no real need to look for a replacement for her, since they had someone already on staff who was obviously very well-suited for the position. Our heroine understands their work, and presents a calm, intelligent, mature face to the public. Massive promotion = DONE!
No more jeans. No more loose cardigans. This is a classic business wardrobe kind of a job.
What fun shopping! Blazers, a knit blazer, a great dress…
A little bit of pattern mixing, just to lend some life to the look:
A  brooch is always a nice addition to a blazer, and a 2nd pair of pumps is pretty important when you're wearing skirts a lot.
It stays very nicely organized!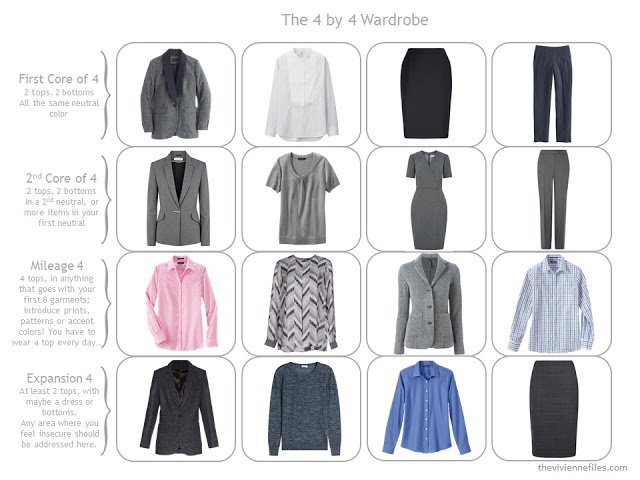 Another great array of outfits – some for speaking to the public and the press, and others for days when she's in the office.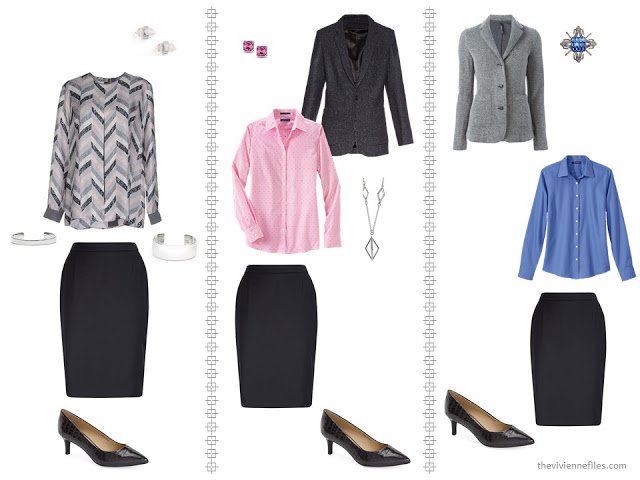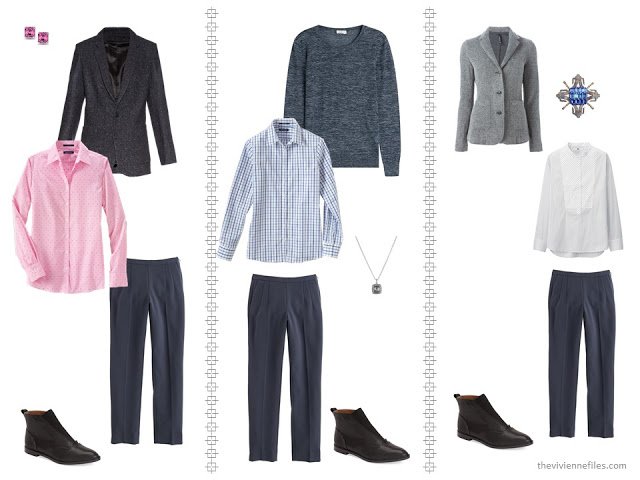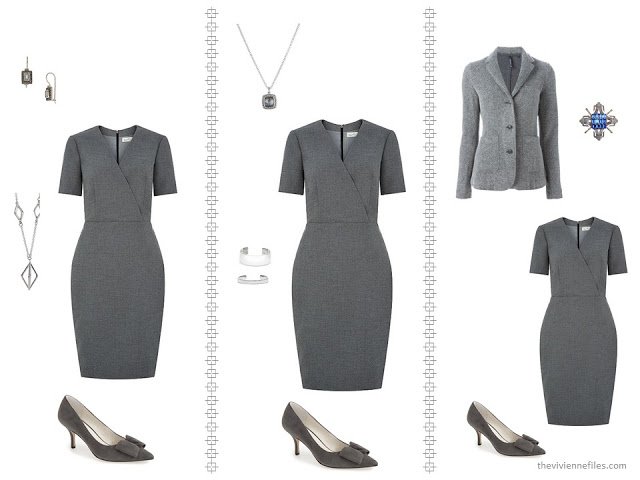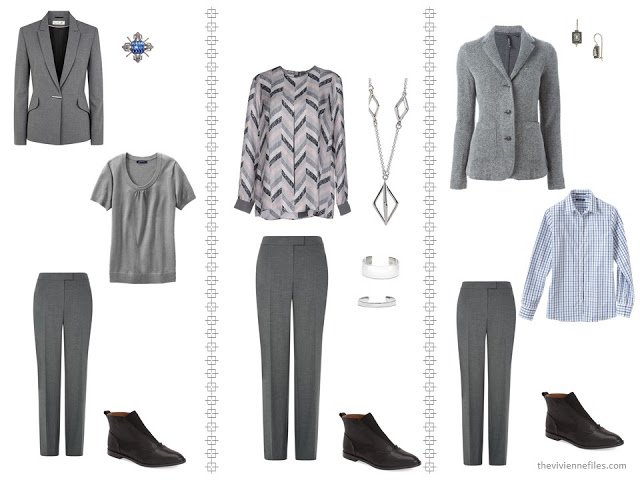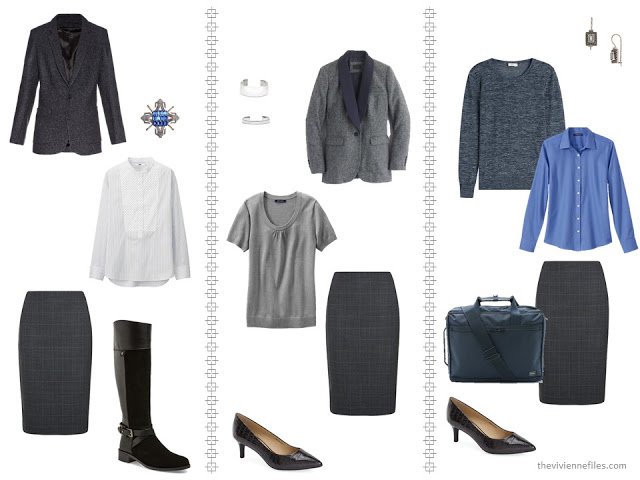 She still doesn't quite understand what all the fuss is about; after you've tried to reason with teenagers, reporters aren't particularly intimidating…
love,
Janice