July 12, 2019
It Finally Dawned on Her…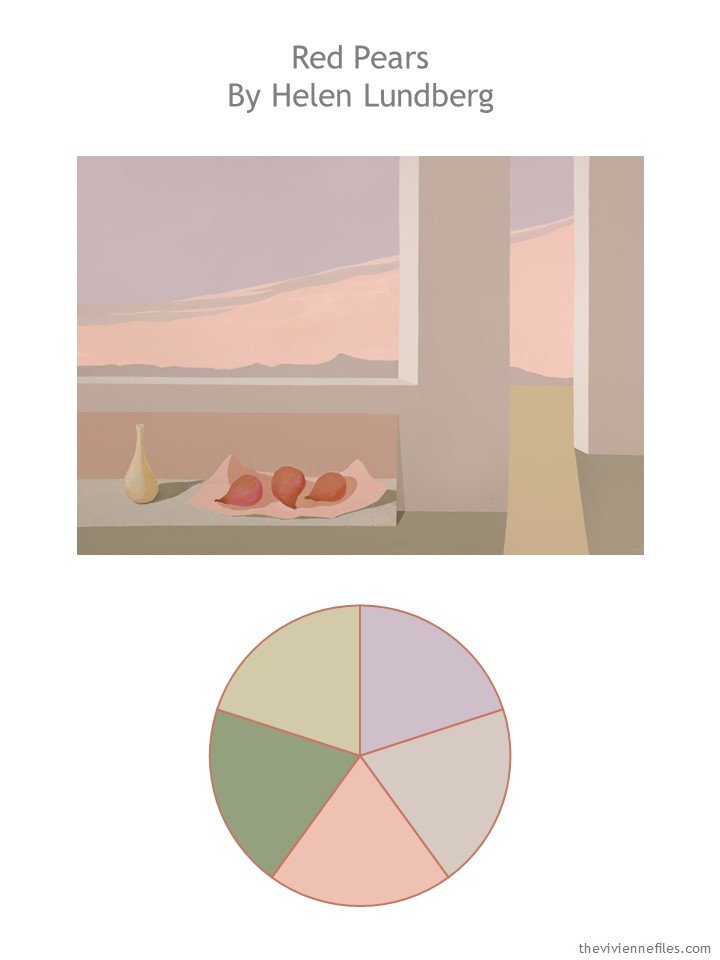 If she just carried her tote bag onto the plane, she could take the really cheap airline to visit her family. And since she visits them every few weeks, her savings could start to add up quickly! So she asked her mother if she could leave some clothes in the guest bedroom…
(no prizes for guessing the answer…)
So now, she can wear whatever appeals to her during her flight, and keep a stash of hot-weather clothes down there!
Her color palette is very muted, so she can wear the same things frequently and not be madly conspicuous. Not as if anybody in her family would ever notice, or comment!
For her current trip, this is what she will have at her disposal. Another trip might change everything, if she wears something different on the flight!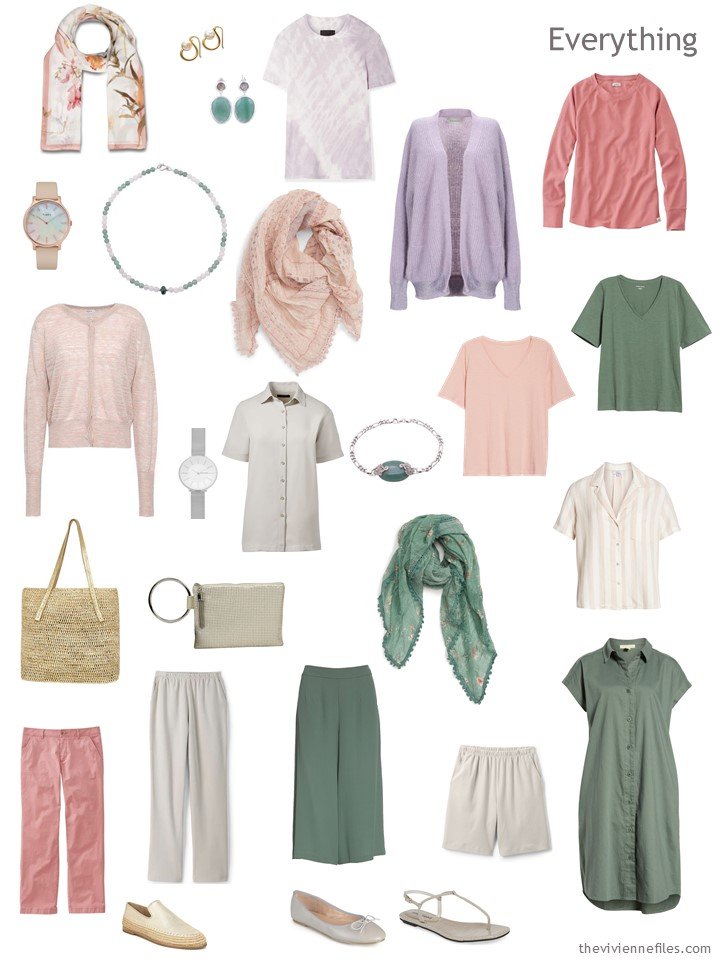 Because the weather changes only slightly through the year down there, she won't need to really worry about a winter wardrobe!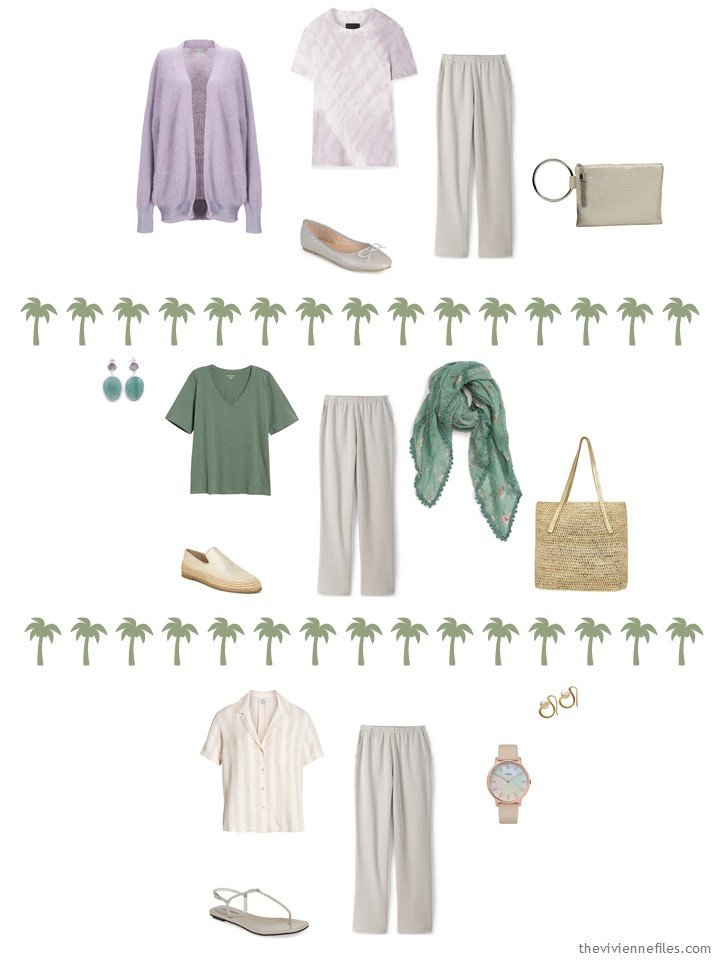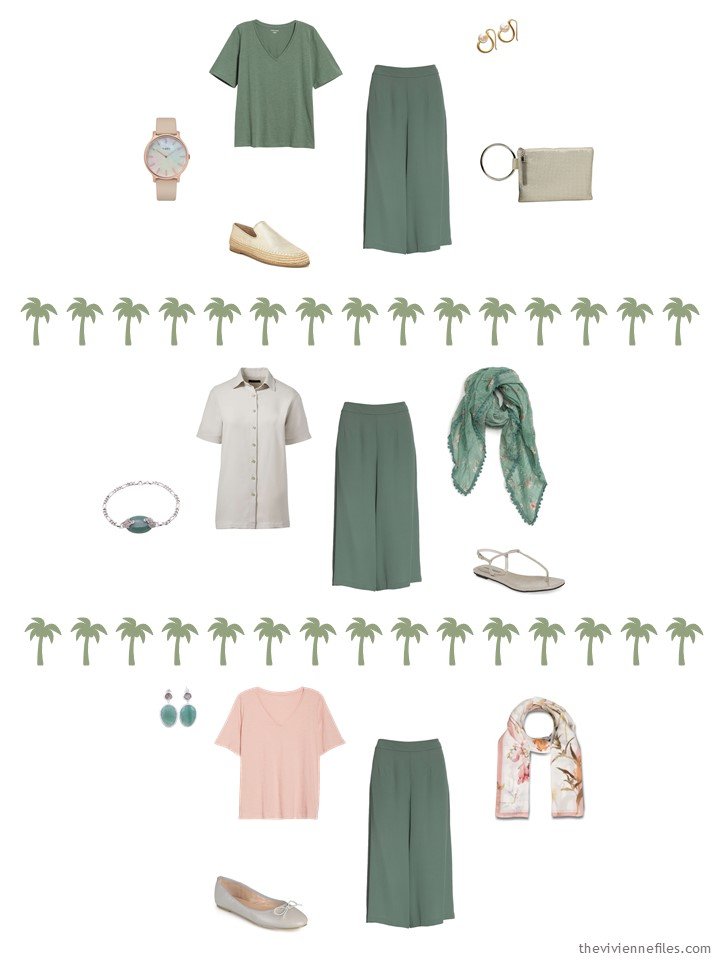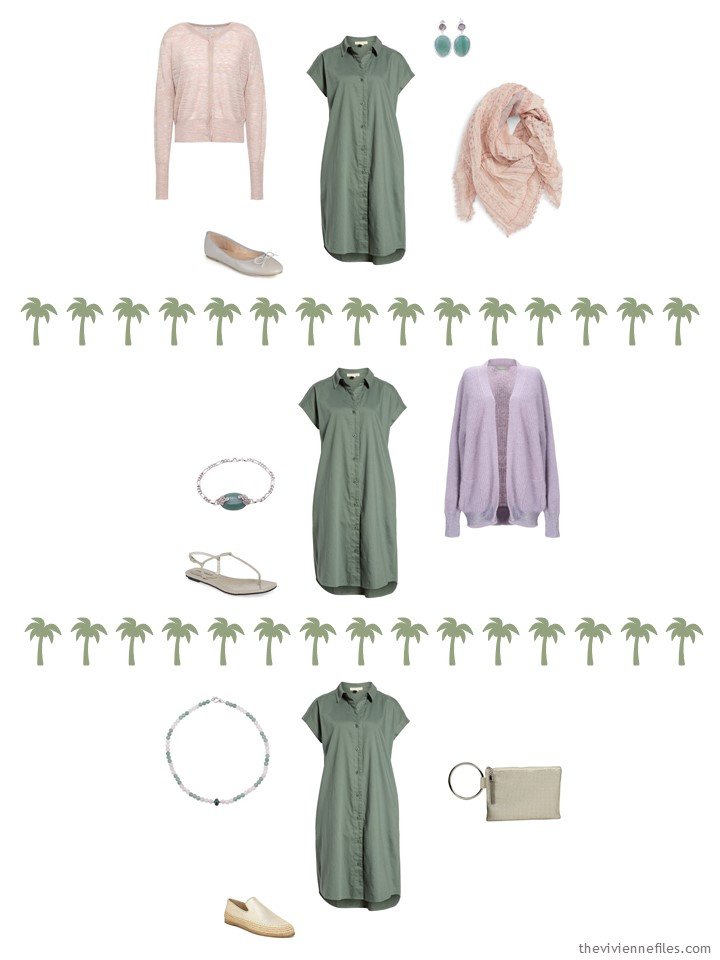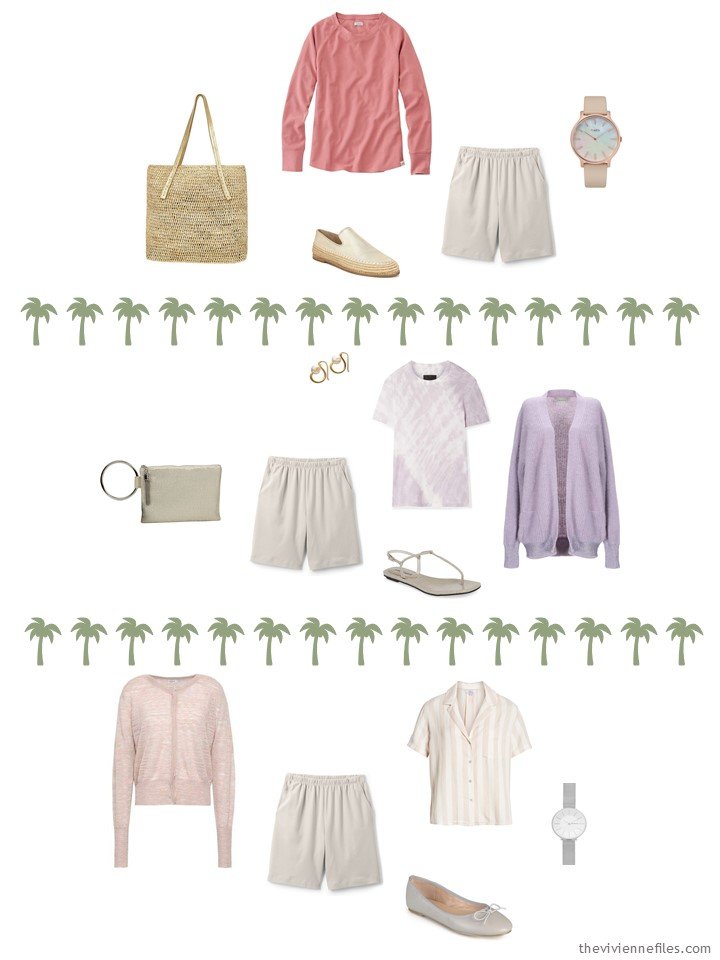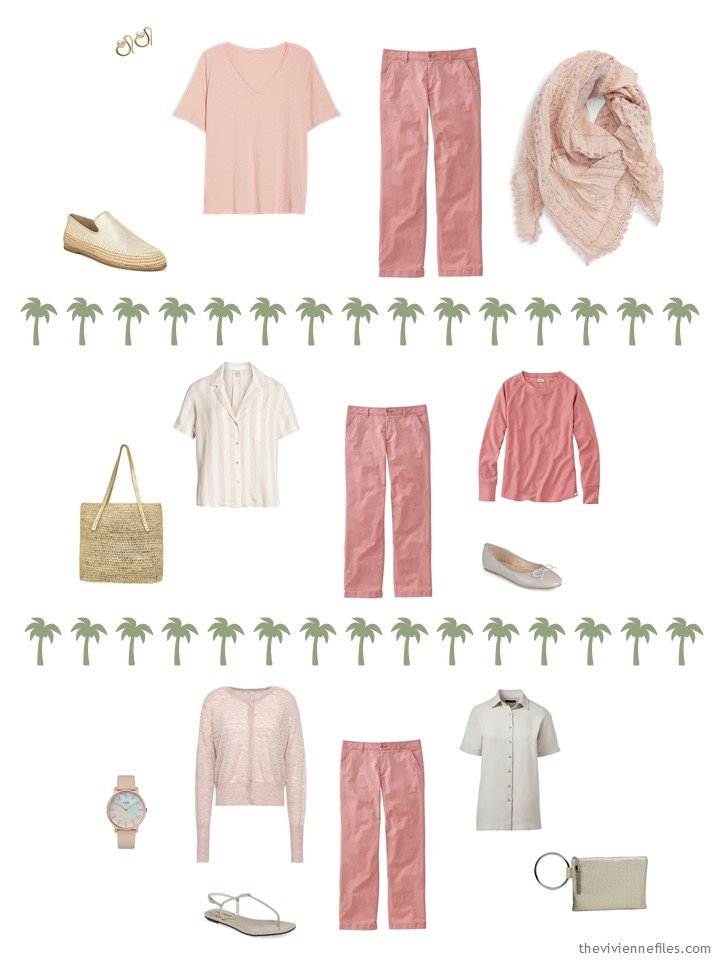 All she needs to do is toss some undergarments (and maybe a swimsuit) into her tote bag, as well as a few toiletries, and she's ready to go! That's really reassuring in the case of an emergency…
And yes, this does bear a striking resemblance to how I go back and forth to Florida; I suspect I'm not the only woman in the world who makes a regular trip somewhere or other…
love,
Janice
p.s. 3 years ago our heroine was heading to Paris to try to combat her insomnia…. (still one of my FAVORITE wardrobes, or maybe just favorite ideas for a trip!)