March 16, 2017
After yesterday's subtle colors, this feels almost like a breath of spring!
I don't know that I've ever seen accents so resolutely feminine juxtaposed against black and ivory! This would be such a nice palette to adopt for warmer weather…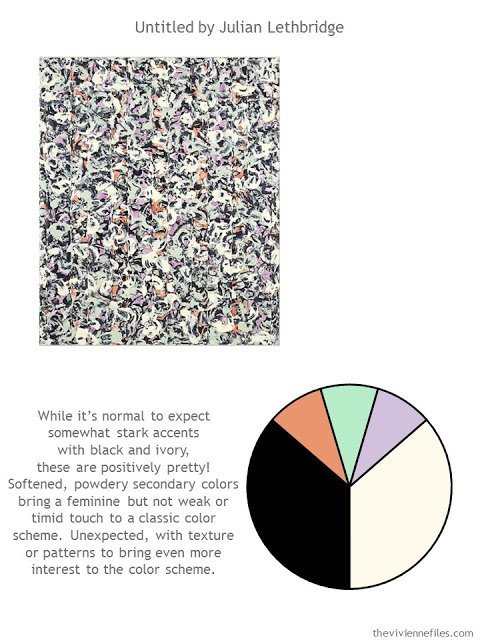 Just as we did yesterday, I'm starting with the exact same nine Neutral Building Blocks: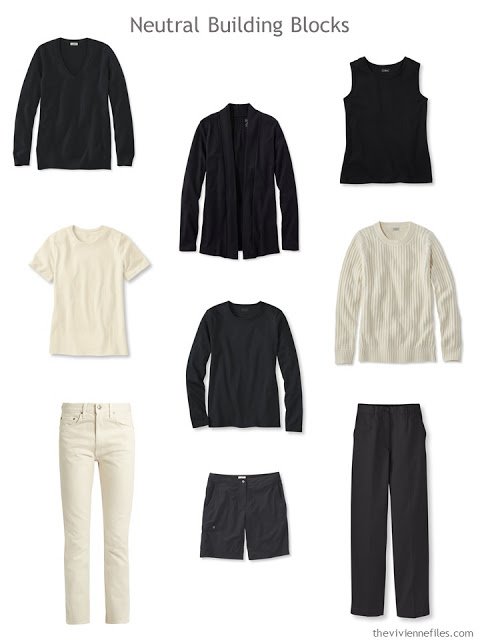 And as before, this gets you started with a solid dozen neutral outfits. This heroine would want a couple of really pretty floral scarves that include her pastels, I suspect… And some pastel socks…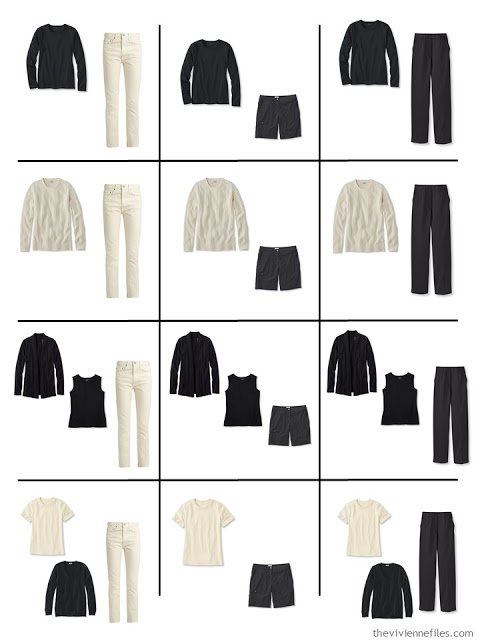 And just to keep us in some sort of order, in our additions, I like to start the Four by Four Wardrobe template. This way, it's pretty clear what kinds of pieces need to be added…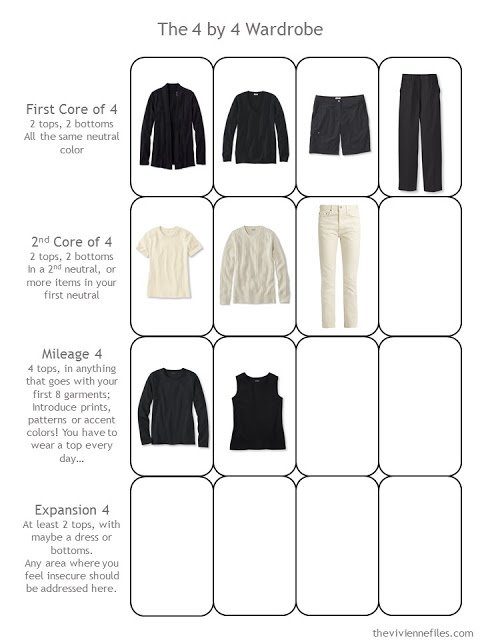 As you might have expected, THIS is where things get fun – you can see one obvious outfit, and a lot of prettiness! How fun is that sweatshirt?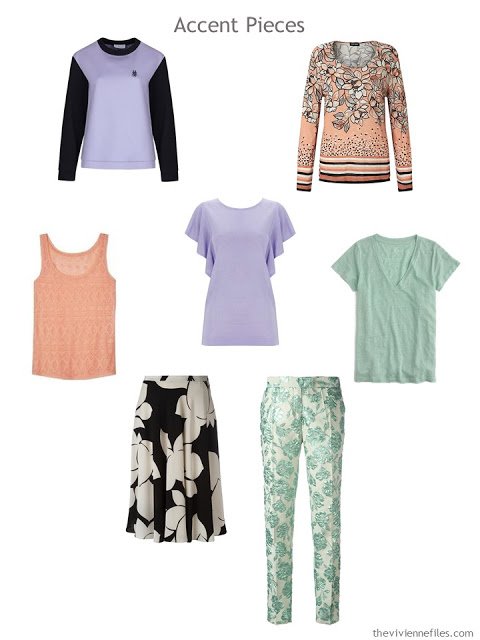 sweatshirt – Rachel McMillan; floral sweater – Gerry Weber; tank – Simply Be; lilac top – Wallis; mint tee – J.Crew; skirt – Aspesi; pants – Christian Pellizzari
Even though the neutral pieces outnumber the accents, this wardrobe has a very decided personality: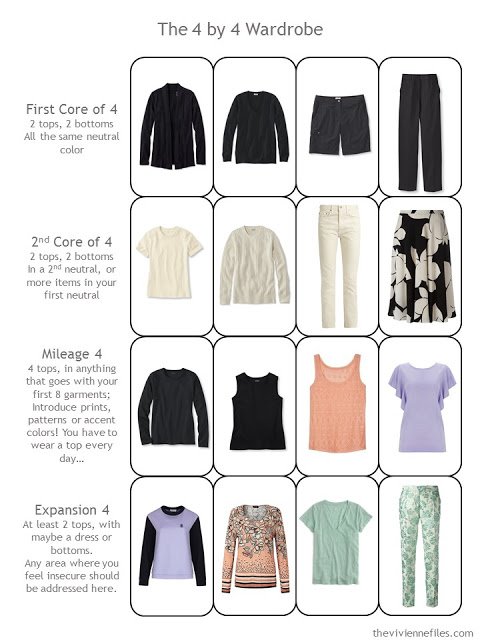 With this many garments in accent colors and prints, I wasn't sure just how many ensembles would be possible. It surprised me to see that there was no trouble at all finding 2 dozen ways to wear these!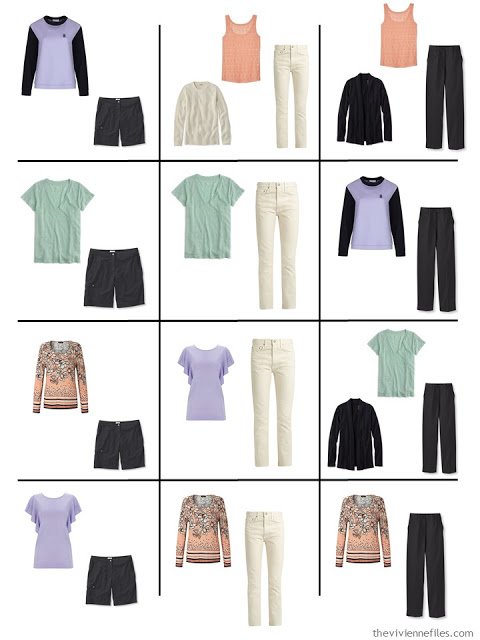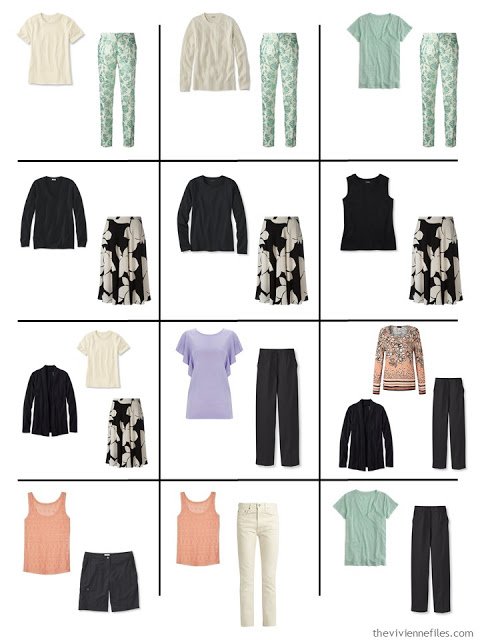 You have to admit that this is a very different capsule wardrobe from yesterday's! Tomorrow's accent colors are sort of aqua to teal, and a warm camel-ish… Plus it's another fun painting: Carnival Evening by Henri Rousseau…
love,
Janice
For more on Personalizing a Neutral Capsule Wardrobe, please read: