March 15, 2017
I've made the bold pronouncement recently that it's the accents that make a capsule wardrobe personal – it's possible for any number of women to share a core of identical "base" clothes in neutral colors, and the overall impression that they make will vary, based on how they accessorize and accent those neutrals.
Well, I've been asked to flesh out that idea in some detail, so here goes! For the next 4 days, I'm going to feature 4 works of art that share a base of black and ivory, but which include a variety of accent colors. Each heroine will begin with the same 9 wardrobe Neutral Building Blocks in black and ivory, to which I will then add seven accent pieces. Then, after everybody's got their wardrobe set up, I'm going to juxtapose outfits from each of the four women…
I have no idea how this will turn out – I'm only 3/4 of the way through choosing the wardrobes; everybody gets to share this experiment with me!
First up, this absolutely luscious, riveting painting that I saw in Paris last December, and have thought about ever since:
We all know someone like this woman – never anything flashy, but always of glorious high quality, and a certain rich texture and depth that catches the eye…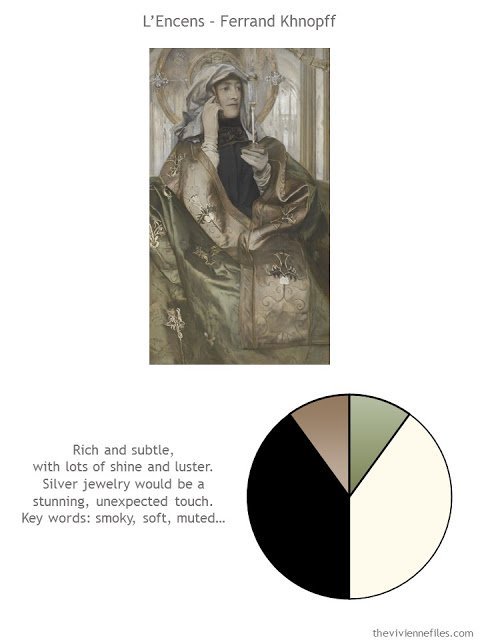 After much pondering, these were the Neutral Building Blocks I chose. I wanted pieces that were timeless, completely basic, and as versatile as possible to be worn in all sorts of ways. We shall see how they work…
While this isn't the most rivetingly amazing wardrobe in the history of garments, it's still pretty versatile. Perked up a bit with a couple of well-chosen scarves, some shoes, jewelry – maybe a nice belt and bag? – these pieces can be worn a lot of different ways: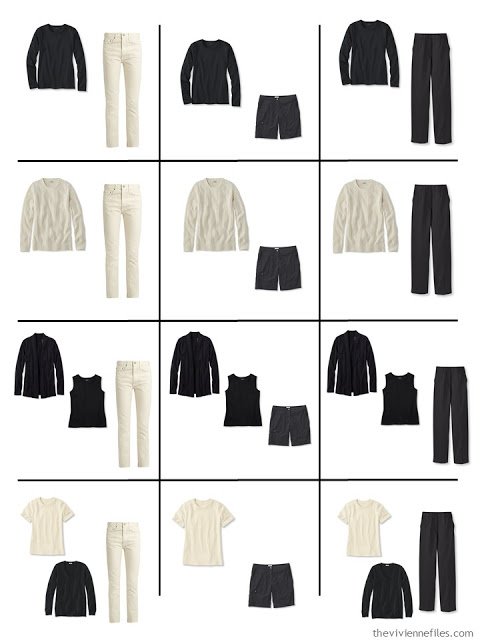 And you can easily see how these pieces fit into a 4 by 4 Wardrobe template: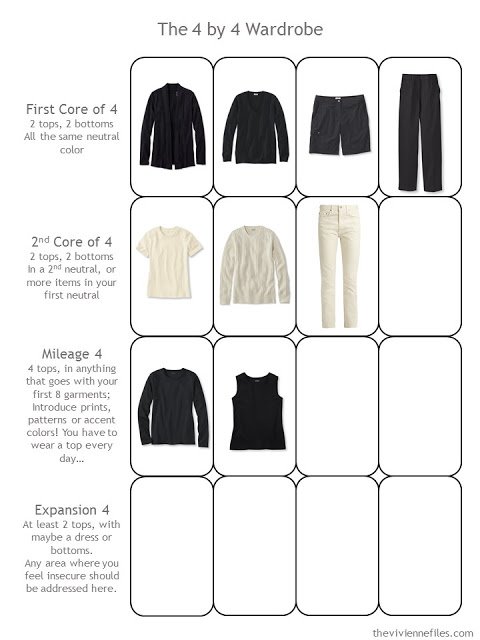 But here's where the fun starts! I was looking for fluid, and textured, with depth and some sense of a luxurious feeling – some drape, or sweep, or motion. It's hard to capture in words!
Now, let's imagine that the four heroines who own the four wardrobes I'm building are all meeting somewhere for some excellent event – maybe going to the Irving Penn exhibit in New York? This is what the woman of subtlety will have with her: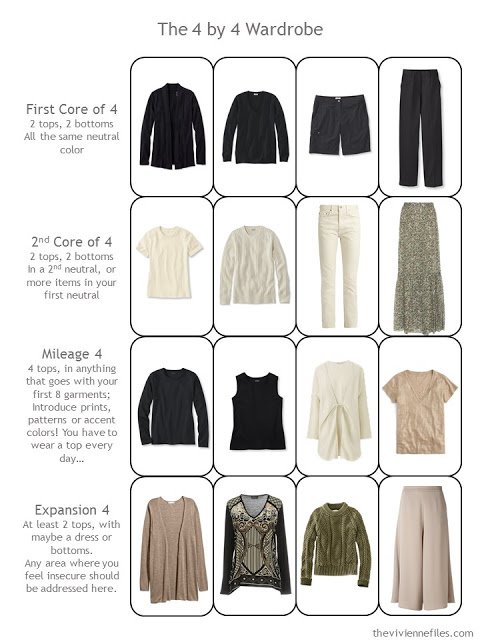 These are madly NOT my colors, but I could easily be tempted…
And yes, the velvet tee shirt really only goes with the black pants. Unless she sneaks a pair of silk pants, or a silk skirt, into her bag…
The addition of the seven Accent Pieces opens up this wardrobe to another two dozen outfits – that's 36 outfits from 16 pieces of clothing, which is a pretty good rate of return, I'd say!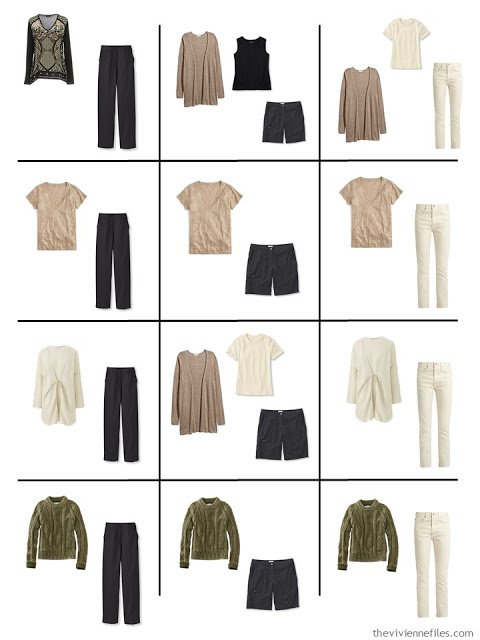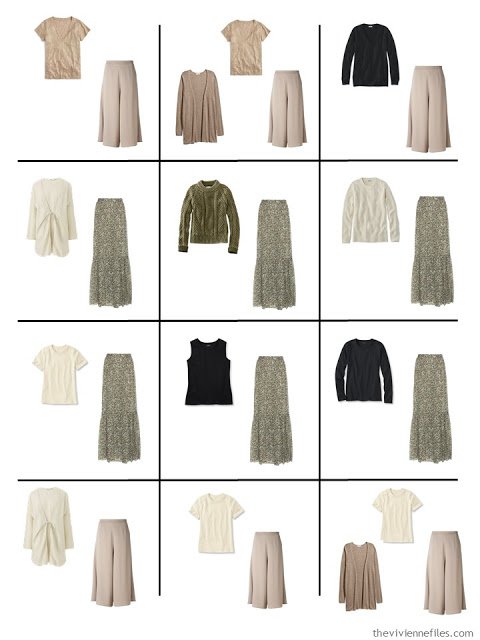 Tomorrow's wardrobe has accents of apricot, lilac and mint green; she's a very different heroine from the woman we met today…
love,
Janice
For more on Personalizing a Neutral Capsule Wardrobe, please read: