November 16, 2016
As the days get shorter, and we spend a LOT more time in the dark (in the Northern Hemisphere, of course!), a painting like this is a cheering thing to study:
For those who worry that a "warm" wardrobe – one that's ideal for those with Autumn or Spring coloring – might be too dark in the cool weather, I offer some ideas!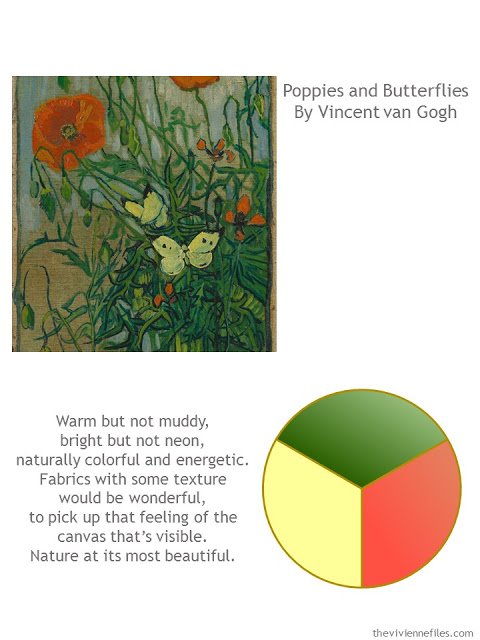 I love these pieces – you could literally get dressed in the dark with no worries about not matching! A couple of pair of warm brown/tan shoes, some lovely gold jewelry, and you'd be well set for the day.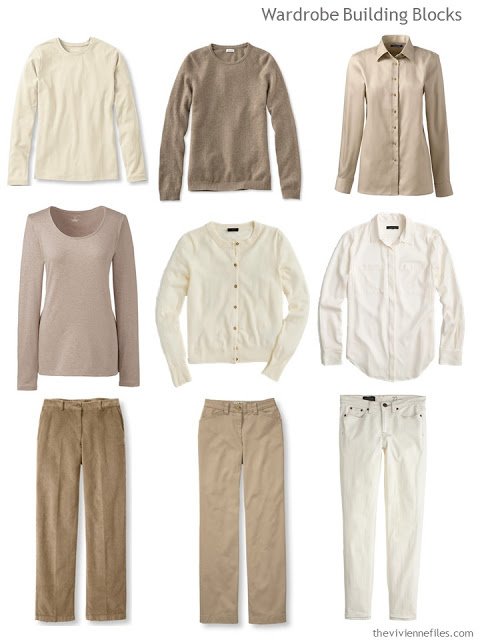 Cream tee – L.L.Bean; sable sweater – L.L.Bean; shirt – Lands' End;
Sand tee – Lands' End; cardigan – J.Crew; silk blouse – J. Crew;
Camel cords – L.L.Bean; pants – L.L.Bean; jeans – J.Crew
Green is the most maddening color to shop for right now! (unless it's yellow…) There's lots of emerald and darker shades, but this bright green was hard to spot. And I know that you've seen this scarf before, here on The Vivienne Files, but it's so perfect with this little capsule wardrobe that I couldn't resist showing it again. (it includes hints of the poppy red AND of yellow…)We need to train ourselves, and our loved ones, that it's more than okay to see beautiful things repeatedly; it's actually highly desirable! This is how one develops a personal signature style…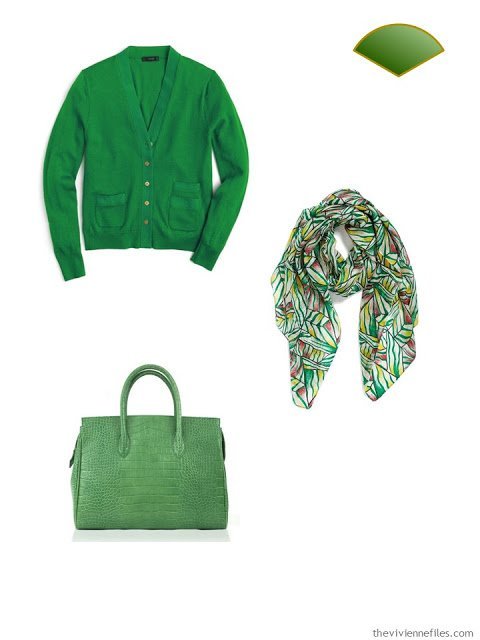 Cardigan – J. Crew; scarf – La Fiorentina; bag – Ella Valentine
I love this soft buttery yellow; it's very difficult to find, but worth the hunt. Once you've determined what your accent colors are going to be, you can always have that "note" in the back of your mind when you're browsing stores (or websites). When you see something that's right for you, you see it immediately!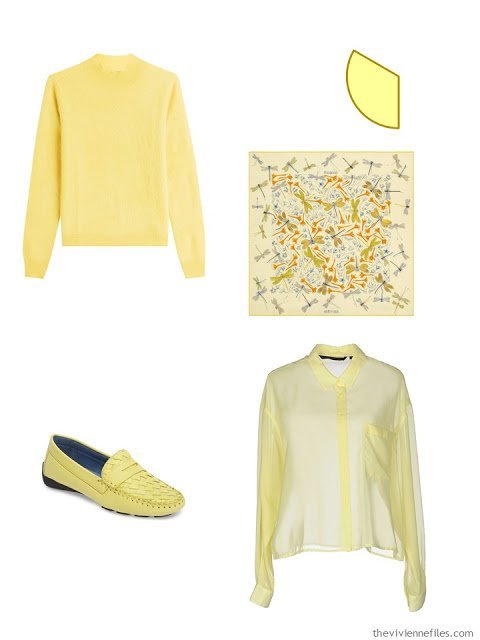 Sweater – 81 Hours by Dear Cashmere; scarf – Hermes Dragonflies; loafers – Robert Zur; shirt – Silvian Heach
Why did it take me so long to bring a vest into the accent color "wardrobe?" It's a perfect way to test a new color, if you're a vest wearer…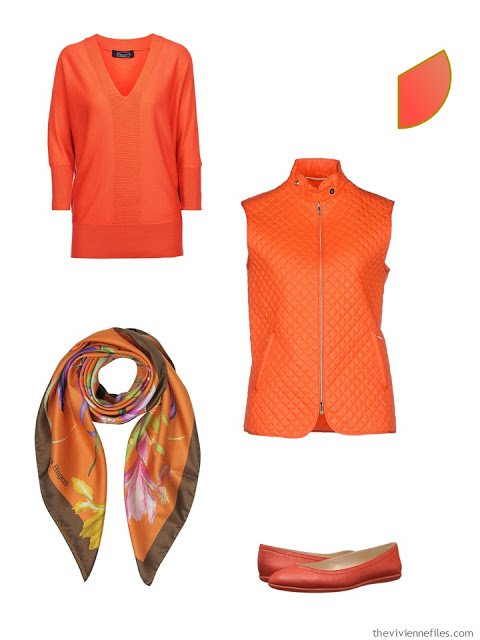 Sweater – Magaschoni; vest – Husky; scarf – Laura Biagiotti; ballet flats – Nine West
Imagine opening your closet door on a grey and foggy day to find these pieces: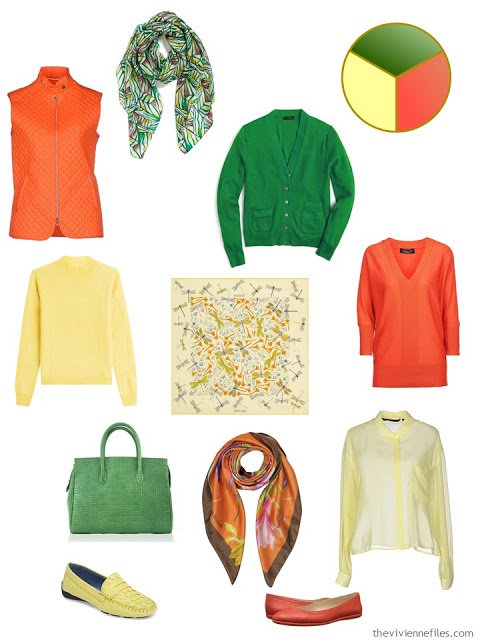 In all cases, these cheery wardrobe additions are very versatile: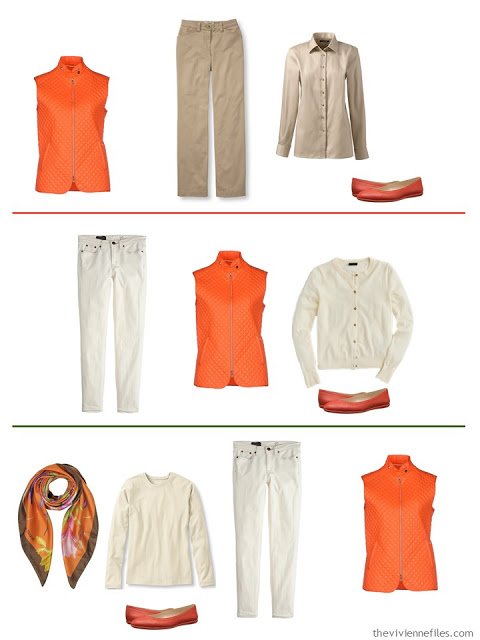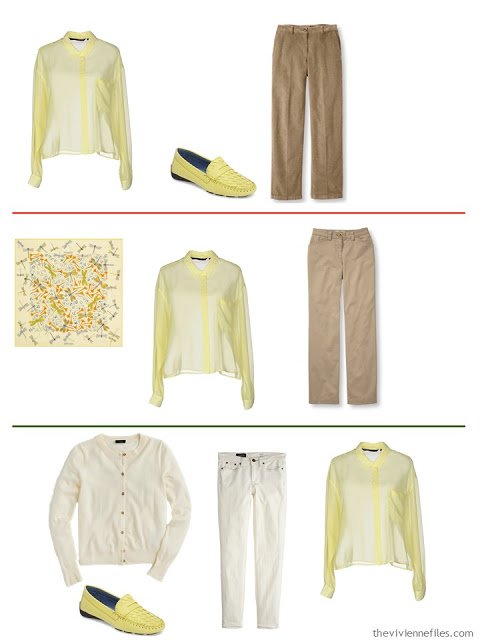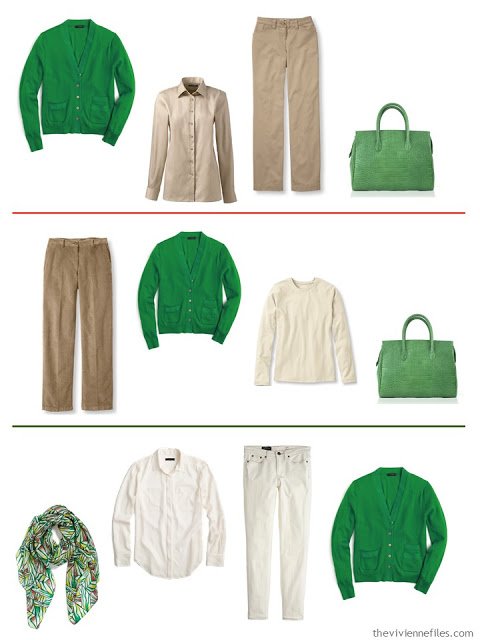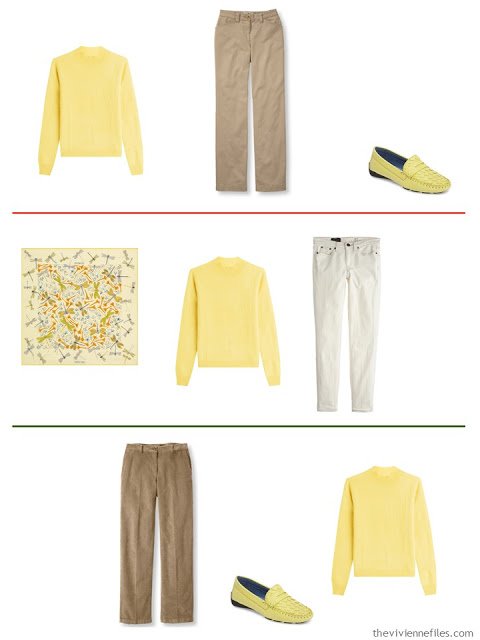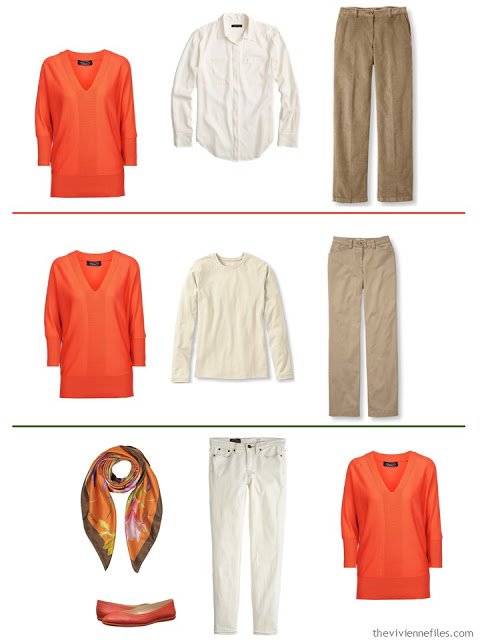 Is anyone trying out a new accent color this autumn (or spring, if you're in the Southern Hemisphere?)
How's it working? Are you nervous, excited, or a bit of both?
love,
Janice