Yesterday, the accents we used in the so-called French 5-Piece wardrobe were all colors in the same range of intensity and saturation – they were somewhat soft, and very clear.
This painting takes us in a couple of rather different directions!
The accent colors suggested by this painting range from a really elegant neutral taupe to quite a vivid yellow/gold, as well as all shades of warm rose pink.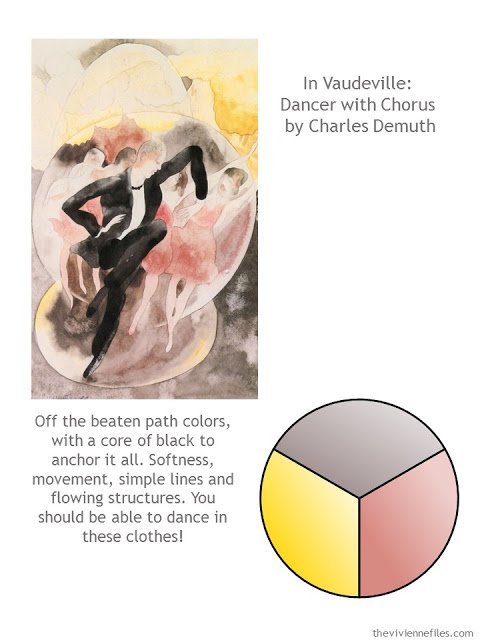 The base pieces for this wardrobe might rely more than usual on black, as suggested by the tuxedo on the central dancer:
I love taupe, and it's terribly difficult to find. But this cardigan is EXACTLY what I was hoping to find – fluid, soft, with movement.
I wasn't as successful in finding that kind of "swing" in the shades of rose, although the tassel earrings will have their own movement! And that soft, soft pink scarf… sigh…
The yellow was the most difficult color to find!
Eileen Fisher has a lovely dark mustard cardigan
that I considered, but felt that it was too muted… So I settled with these two pieces, which match perfectly, and which carry the vivid spirit of the painting. Every piece of your wardrobe won't necessarily be perfect…
It's so fun to aggregate these pieces and see how they look when they're together. It would be tempting to find a
pink tee shirt to put under that taupe cardigan
…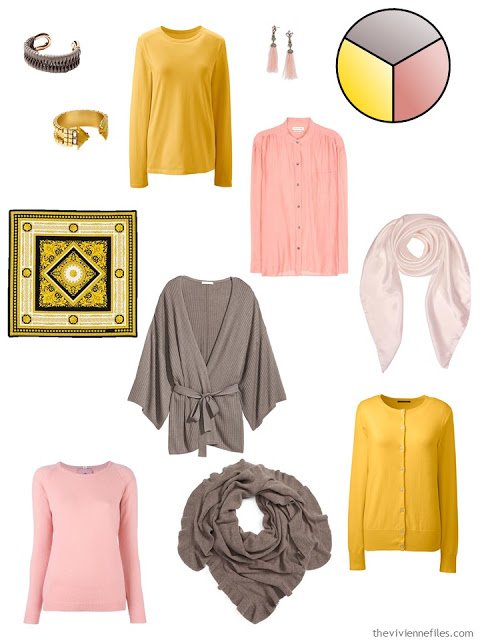 As with all purchases, you can easily wear each of these pieces at least three different ways. With the addition of some of your own accessories (and some shoes!) these would all be great outfits: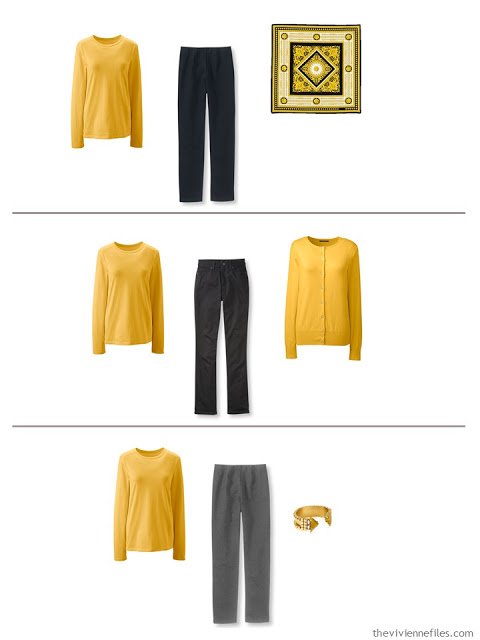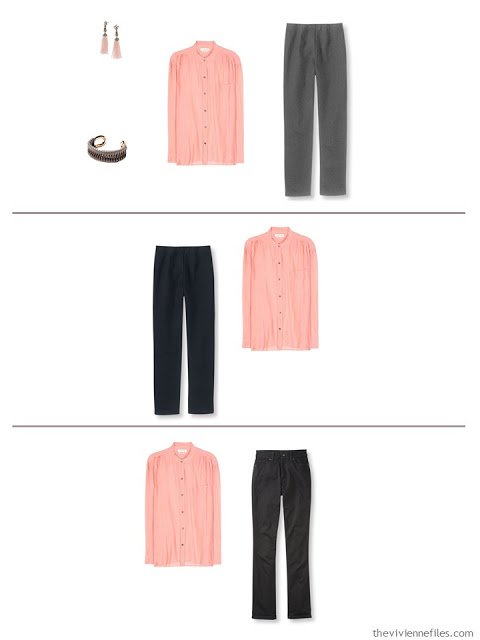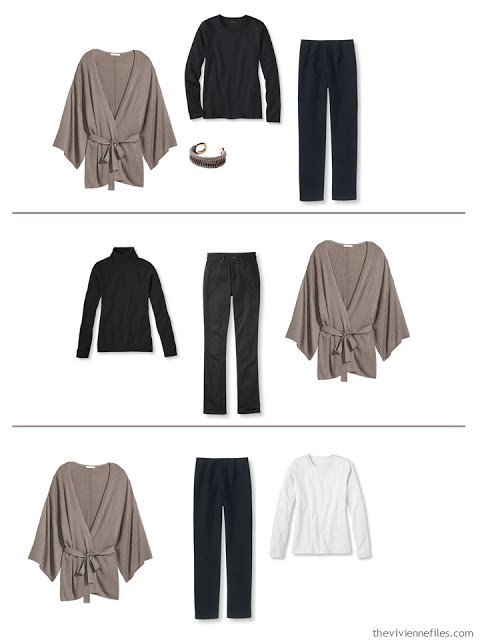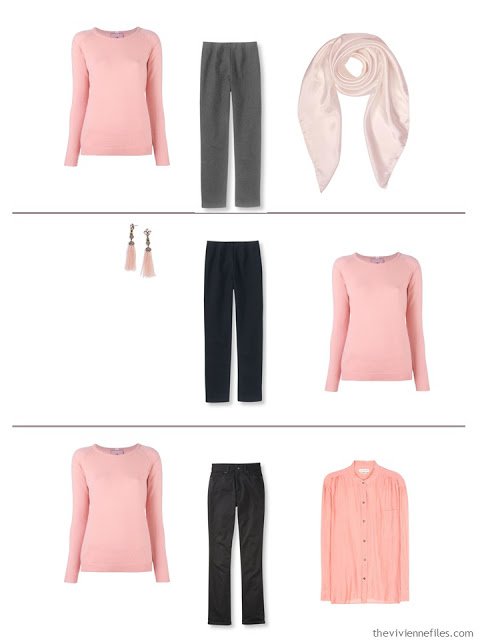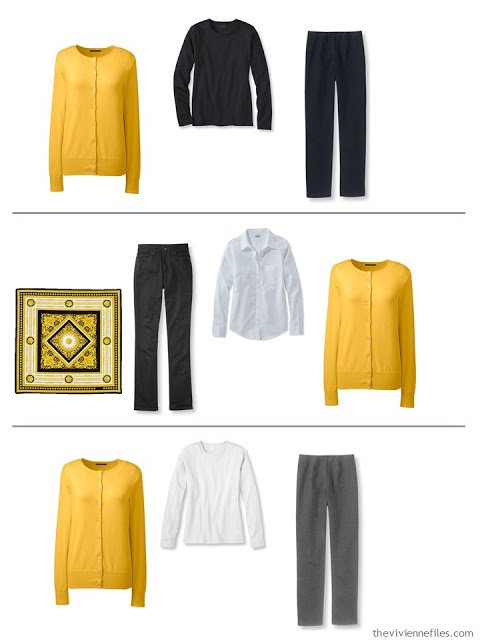 Tomorrow I'm going to look at a French 5-Piece Wardrobe in all warm colors…
love,
Janice
p.s. I've noticed something… if you're considering trying out a new color, look at how many pieces in that color are being sold second-hand on places like Ebay or Thredup. That might be an indication of how other women have felt about that chartreuse sweater that was so appealing…