November 14, 2016
Of course, we all know that the French don't really just buy 5 pieces of clothes a year – that's sort of silly. But there is some truth to the idea that they buy five major accent pieces twice a year. So let's think about taking a really simple, basic capsule wardrobe and seeing what we can do with adding 5 new pieces (and some accessories, of course!)
First up, let's start with a really lovely work of art: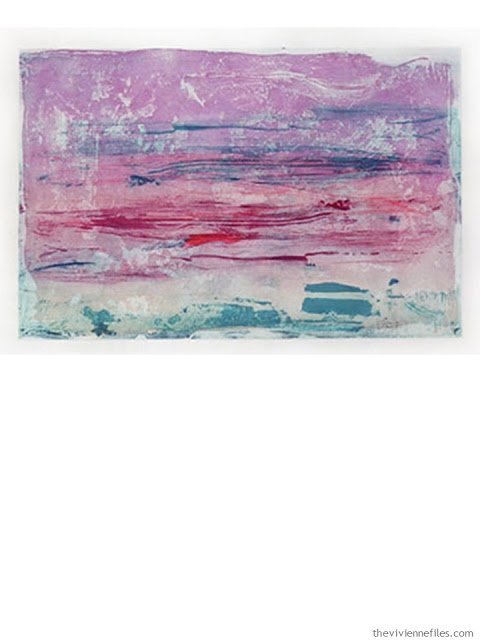 Today we're just looking at accent colors, and this painting is perfect for that! If we wanted to build a summer wardrobe around this, could you imagine using off-white silk and linen as the neutral, and then these four colors? Mmmm….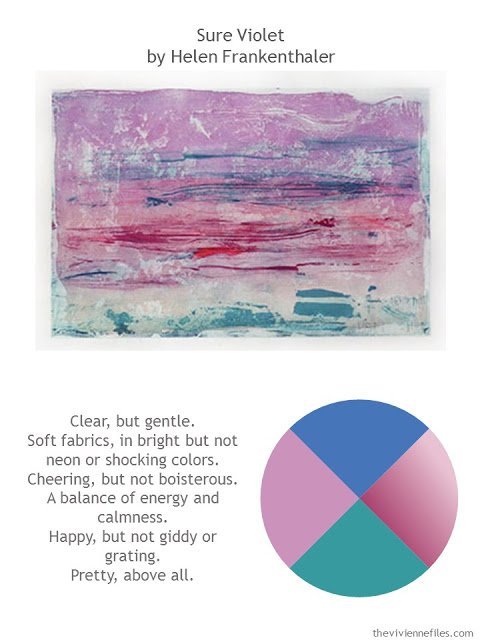 This is the core wardrobe that I'm suggesting – I think that having grey pants instead of khakis works well because of the coolness of the accent colors. Same with the chambray shirt…
I'm focusing on tops and accessories, although there's no reason that you couldn't buy a dress, or even a pair of pants if you found something that struck your fancy. These colors are so pretty; everything I found feels really appealing…
As lovely as each of these colors is, can you imagine the pleasure of opening your closet door and seeing all of these?
But let's be serious about what really needs to happen – you have to be able to WEAR these clothes! And all of these pieces work very nicely with the core building blocks: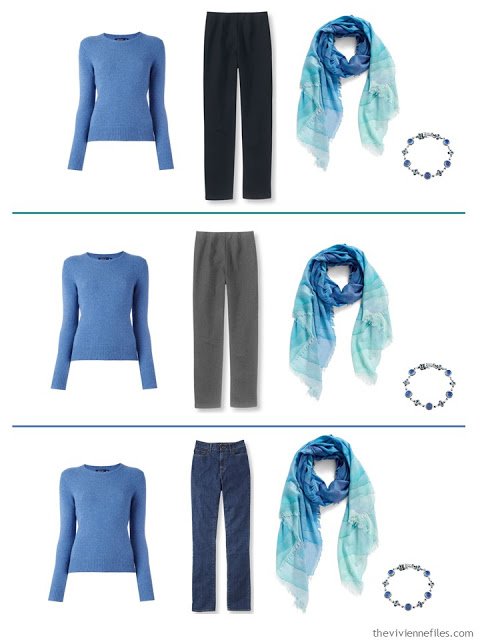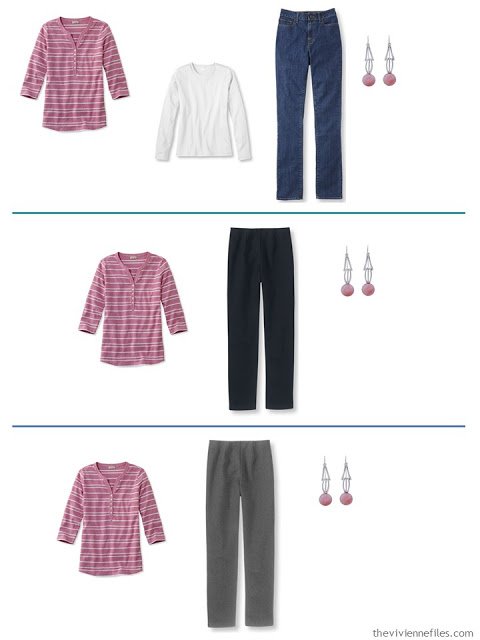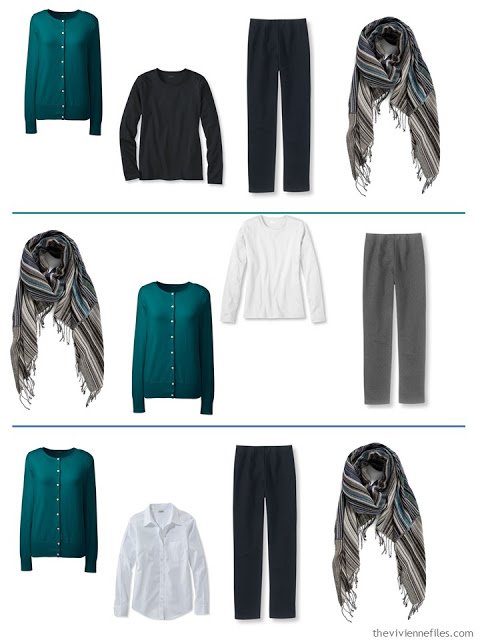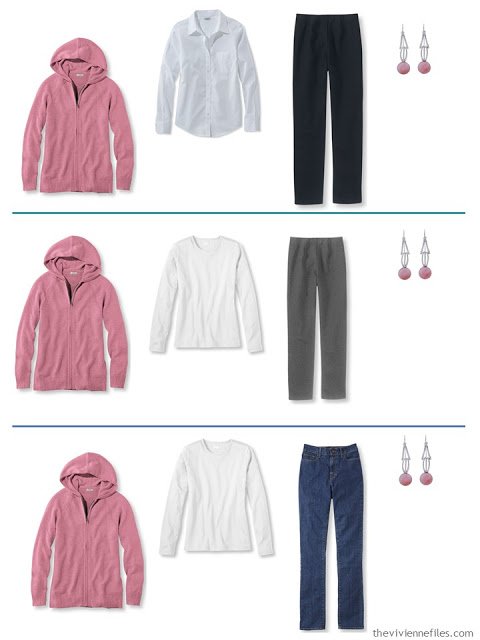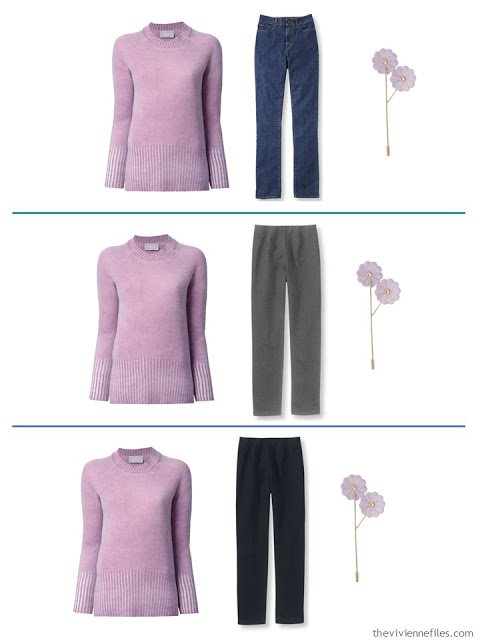 What's the real lesson here? I think it's that once you have a solid core of practical, versatile clothes, you're free to bring a range of accent colors (in both clothes and accessories) with confidence that you'll be able to wear your new things enough to make them worthwhile to purchase!
Not wasting money is smart…
love,
Janice